« EMT 6/6/21
|
Main
|
The Left's Deeply Dishonest Response To A Rational Judicial Decision: A Perfect Example Of Emotions Trumping Facts »
June 06, 2021
Sunday Morning Book Thread 06-06-2021

Good morning to all you 'rons, 'ettes, lurkers, and lurkettes, wine moms, frat bros, crétins sans pantalon (who are technically breaking the rules). Welcome once again to the stately, prestigious, internationally acclaimed and high-class Sunday Morning Book Thread, a weekly compendium of reviews, observations, snark, witty repartee, hilarious bon mots, and a continuing conversation on books, reading, spending way too much money on books, writing books, and publishing books by escaped oafs and oafettes who follow words with their fingers and whose lips move as they read. Unlike other AoSHQ comment threads, the Sunday Morning Book Thread is so hoity-toity, pants are required. Even if it's these pants, and it's obvious now that it's not what you know that gets you ahead, it's not who you know, it's if your mom is Vice President and can swing you that sweet modeling gig even though you're a scrawny, androgynous little runt and not particularly attractive, which doesn't matter because we're this close --><-- to forcing applause at gunpoint.


Pic Note:
The Boston Public Library McKim Building (built 1895) in Copley Square contains the library's research collection, exhibition rooms and administrative offices. When it opened in 1895, the new Boston Public Library was proclaimed a "palace for the people." The building includes lavish decorations, a children's room (the first in the nation), and a central courtyard surrounded by an arcaded gallery in the manner of a Renaissance cloister. The library regularly displays its rare works, often in exhibits that will combine works on paper, rare books, and works of art. Several galleries in the third floor of the McKim building are maintained for exhibits.
The building is inscribed "Built by the People and Dedicated to the Advancement of Learning." A completely different civilization. What happened to these people?
(h/t Seattle Independent)

It Pays To Increase Your Word Power®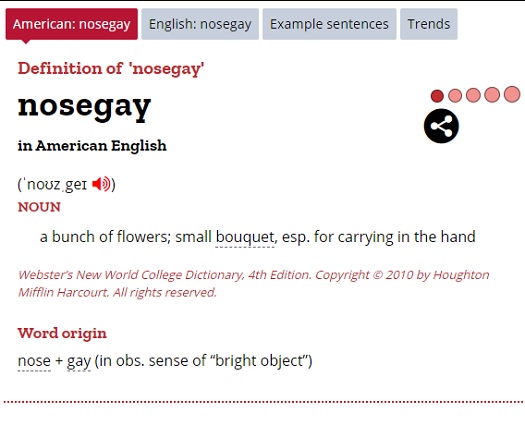 Blog Note:
I would like to thank All Hail Eris for filling in for me so wonderfully while I was on the IR. But I have to clear up some of her misinformation she spread in my absence: I had no "monkey gland therapy", nor did I have blood transfusions from "virgin cabana boys". Hmph! An AoSHQ Cob needs not these things! But I do thank for getting me some of that adrenochrome taken from clubbed baby harp seals. It helped a lot.
Anyway, AHE did a fine job and I think we all owe her a big round of clap.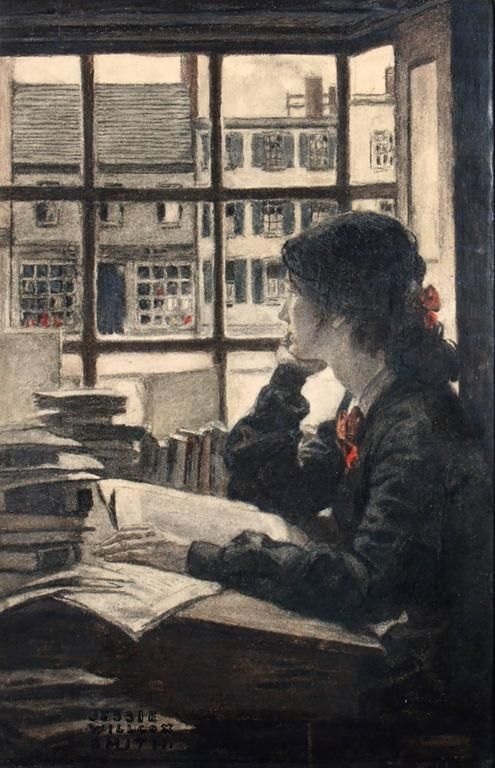 Talking To Lefties
Way back when, All Hail Eris had this recommendation:
81 Insty had this linked: "Cry Bullies: Protecting Yourself Against Social Muggers and Victimhood Aggression"

I read the excerpt and got it.

Posted by: All Hail Eris, Iron Fist in Velvet Glove in Iron Gauntlet Clutching an Iron Mace at May 02, 2021 08:54 AM (Dc2NZ)
The Amazon blurb didn't say much, so I stole this from one of the reviews:
Robert's book "Cry Bullies" cuts through the kinds of predatory behaviors these individuals use like a knife; as he states very clearly in the beginning, "I'm skipping negotiation tactics...(in part) ...because negotiation requires two parties willing to actually compromise..."

you cannot compromise with angry people who have given themselves permission to prey upon you socially. as Robert states, "this is about how to shut them down, keep your cool, and not look like the bad guy....(with) active counter debating, active call outs of dubious "facts"....."
Published back in 2018, Cry Bullies: Protecting yourself against social muggers and victimhood aggression is a short book, 92 pages, and it costs only $2.99.
If you're going to buy this book (or even if you're not), I would suggest you also read Leninthink: On the pernicious legacy of Vladimir Lenin as a companion piece. It traces the SJW style of rhetoric and argumentation back to Lenin himself:
Basic books on negotiation teach that you can often do better than split the difference, since people have different concerns. Both sides can come out ahead—but not for the Soviets, whose negotiating stance John F. Kennedy once paraphrased as: what's mine is mine; and what's yours is negotiable. For us, the word "politics" means a process of give and take, but for Lenin it's we take, and you give. From this it follows that one must take maximum advantage of one's position. If the enemy is weak enough to be destroyed, and one stops simply at one's initial demands, one is objectively helping the enemy, which makes one a traitor.
Lenin didn't bother explaining to his opponents, for example, the Socialist Revolutionaries, why they were wrong, just the fact that they weren't in 100% agreement with him at every point was enough to denounce them as traitors worthy of extermination.
You can see how this plays out in the 1957 book, available for free on archive.org, How Communists Negotiate by Admiral C. Turner Joy, a book I've mentioned on the thread once or twice before. Admiral Joy led the Allied team charged with negotiating the cease-fire terms with North Korea and it's a good, first-person account of the commies' infuriating lying, dishonesty, and gas-lighting. And the only time the Norks ever made a concession was when they were absolutely forced to do so.
Lefties aren't really interested in discussing issues. They want you to join them in their 'woke' crusade or just shut the hell up. They can't admit the possibility of the legitimacy of any kind of dissent or even indifference. "I just want to be left alone, and I'll leave you alone" is an idea totally alien to the progressive mindset.
And, of course, all of this is moot when the shooting starts.


Who Dis: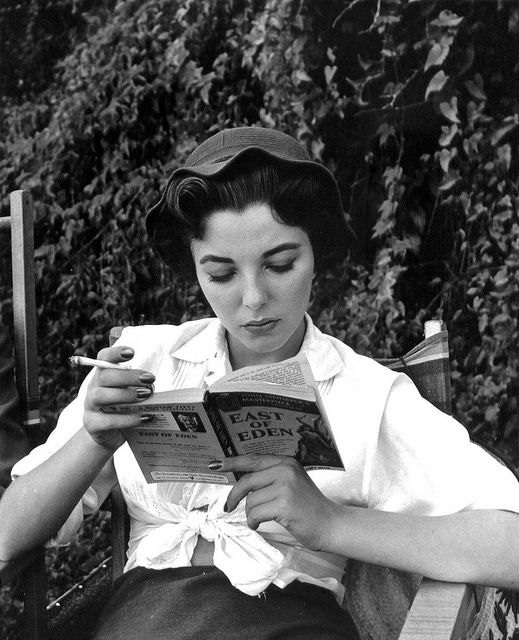 (Last week's 'who dis' was noted science fiction author and crazy man,
Philip K. Dick
)
And I highly recommend the book he's reading, The Science Fiction Hall of Fame (I think that's Volume IIA) for some all-time great classic science fiction stories. They first started being published sometime in the 1970s and I think they're now OOP.
Fortunately, there are Kindle editions: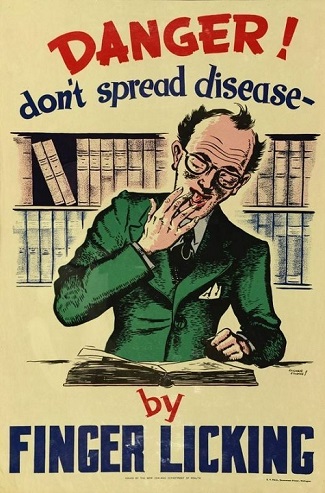 Moron Recommendations
190 Due to the death of Michael Collins earlier this week, I re-read his memoir "Carrying the Fire", and reminded of what a fine book it is. Collins writes well; he's humorous, readable, and gives an excellent account of each of his two space flights - on Gemini X, and Apollo 11. As a man, he comes across as quite likable; someone who enjoys a good meal and a glass of good wine, who recognizes the value of exercise and fitness but doesn't make a cult of it, the son and nephew of famous Army generals who chose to go his own way in the Air Force, who is highly accomplished but who also recognizes that a big measure of luck went into his being chosen for the space program. It's also a reminder of a bolder, more open America, one which produced citizens like Michael Collins. Highly recommended.

Posted by: Nemo at May 02, 2021 09:51 AM (S6ArX)
There's not much I can add to this thorough review except like to the book itself. This is advertised as "the 50th Anniversary Edition", so it's obviously been around for awhile. The Kindle edition is $10.99.
___________
197 So I then got McCarthy's "Peeler," set in 1920s Ireland, and if you want to read about guerrilla fighters going up against an oppressive and powerful government, read this one.

And imagine it here, today. It's kill the cops, but the cops are the true enemy. Redo the Rudy Guiliani raid thing, only this time highly trained operatives kill every one of the FBI in the raid.

Posted by: Mr Gaga at May 02, 2021 09:52 AM (D8OwC)
Sounds like a good read:
West Cork. November 1920. The Irish War of Independence rages. The body of a young woman is found brutally murdered on a windswept hillside, a scrapboard sign covering her mutilated body reads 'TRATOR'. Traitor. Acting Sergeant Séan O'Keefe of the Royal Irish Constabulary, a wounded veteran of the Great War, is assigned to investigate the crime, aided by sinister detectives sent from Dublin Castle to ensure he finds the killer, just so long as the killer he finds best serves the purposes of the crown in Ireland. . . The IRA has instigated its own investigation into the young woman's death, assigning young Volunteer Liam Farrell – failed gunman and former law student – to the task of finding a killer it cannot allow to be one of its own.
The good news is that the Kindle edition of Peeler is only 99 cents. Don't know how long that price will last.
Mrs. Muse and I watched an excellent "period" mystery on Amazon Prime video recently, set in Melbourne, Australia during the 1880s. I looked it up on Amazon and it is actually a very old book, advertised as "the best selling mystery of the nineteenth century". The book, first published in 1886, is The Mystery of a Hansom Cab by Fergus Hume. Here's the plot:
When a man is found dead in a hansom cab one of Melbourne's leading citizens is accused of the murder. He pleads his innocence, yet refuses to give an alibi. It falls to a determined lawyer and an intrepid detective to find the truth, revealing long kept secrets along the way. Fergus Hume's first and perhaps most famous mystery
You can get a free Kindle version, but you might want to spend 99 cents to get this annotated edition, because:
...Included in this book is a new, introductory foreword discussing the story, the times, and the influences that went into the tale, adding historical context to the book. Author biographies are also included, as are illustrations, when appropriate. These are not scanned versions of the originals, but handcrafted, quality-checked and edited books meant to be enjoyed!
And all for less than a buck. Such a deal.
___________
It's always good to get good YA book recommendations. This one is an updated version of the Scheherazade story, wherein a boy is imprisoned by a witch and must tell her a new scary story every night to stay alive:
86 I read "Nightbooks" by J.A. White, labeled as "scary" for ages 8-12. The protagonist Alex is lured into Hansel-and-Gretel subservience to a witch in an lower apartment. Natasha, the young witch, wants him to read stories every night - a kind of 1001 Nights arrangement - to entertain her and, strangely enough, placate the apartment. A fellow prisoner and a magical cat are good supporting characters, particularly in a harrowing scene involving centipede thingies. There is mystery woven in, including why Alex was planning to burn his notebooks in the first place and what happened to the previous storyteller.

The protagonist is likable and bookish without being a nerd...The novel is interspersed with Alex's stories, which are pretty spooky.

I liked it and would recommend it for kids outgrowing Goosebumps.

Posted by: NaughtyPine at April 11, 2021 09:41 AM (/+bwe)
Nightbooks is $8.99 for the paperback edition or $7.99 on Kindle. It's over 300 pages, so you'll be getting a lot of bang for your buck.

___________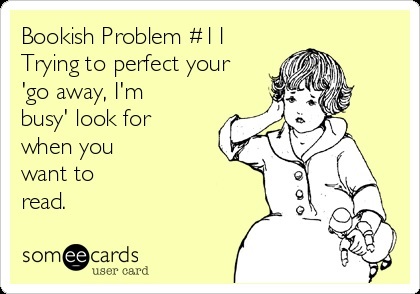 Books By Morons
Lurkette author Alma Boykin has a new novella out, a dark fantasy with romance elements, Wolf of the World: The Elect: Story the First:
One searches for oil. The other searches for revenge.

Gregor watches Americans searching for oil in Carpathian Poland. As the Americans grow frustrated by their lack of success, Gregor grows fascinated by Linda, the petrogeologist. His master, Lord Ivan Bethlán, shares that fascination, and demands that Gregor bring Linda to him.

A geologist and a Calvinist werewolf must join forces to stop a monster.
See, I was just thinking the other day, "you know, there just aren't enough novels featuring Calvinist werewolves on the market", so I'm glad to see Ms. Boykin doing her bit to rectify the deficit.
This novella is available on Kindle for $2.99.
Ms. Boykin has many other urban fantasy novels published, so if you're a fan of that genre, she is probably an author you should consider checking out.
___________
Moron author James Cambias has just published the "hard" science fiction novel The Godel Operation:
Daslakh is an AI with a problem. Its favorite human, a young man named Zee, is in love with a woman who never existed — and he will scour the Solar System to find her.

Daslakh's nicely settled life gets more complicated when Zee helps a woman named Adya escape a gang of crooks. This gets the pair caught up in the hunt for the Godel Trigger, a legendary weapon left over from an ancient war... In their search, they face a criminal cat and her henchmen, a paranoid supermind with a giant laser, the greatest thief in history, and a woman who might actually be Zee's lost love.

It's up to Daslakh to save civilization, keep Zee's love life on the right track—and make sure that nobody discovers the real secret of the Godel Trigger.
Also available at Baen Books. I don't see a Baen e-book version there, but it is available on Kindle for $8.99.

___________
Lurking moron author 'Long-time Commenter, First-time Reader' e-mailed me earlier this week to tell me about his new fantasy/western novel, The Quick and the Undead:
Madigan Moore rode into town in search of an old friend. What he found instead was a whole mess of trouble: a mysterious murder, a missing person, and some all-fired nasty magic at work underneath the surface.

Now it's somehow fallen to Madigan to set things right. Thrust into the middle of a fight he never asked for, he'll need to face more kinds of trouble than a body could want. Atop his trusty steed and wielding a gun that can literally shoot around corners, Madigan should be ready for anything, but even he wasn't prepared to find monsters - both human and otherwise - lurking behind every bush. To survive, he'll need to think fast and move faster, elsewise he'll be dead… or worse.
This is the first installment of a series, and the Kindle edition can be yours for $2.99
___________
If you like, you can follow me on Twitter, where I make the occasional snarky comment.
___________
So that's all for this week. As always, book thread tips, suggestions, bribes, insults, threats, ugly pants pics and moron library submissions may be sent to OregonMuse, Proprietor, AoSHQ Book Thread, at the book thread e-mail address: aoshqbookthread, followed by the 'at' sign, and then 'G' mail, and then dot cee oh emm.
What have you all been reading this week? Hopefully something good, because, as you all know, life is too short to be reading lousy books.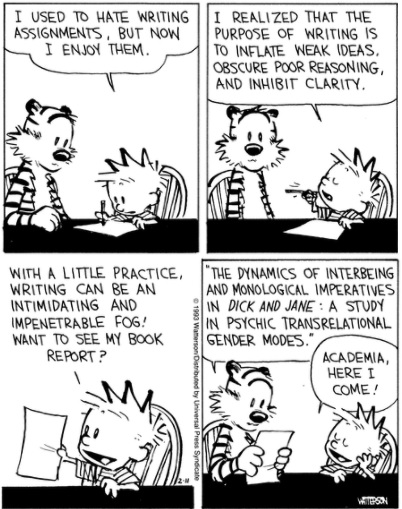 posted by OregonMuse at
09:00 AM
|
Access Comments