« Insurrectionist Cafe: Moose Self-Cannibalism Edition
|
Main
|
Daily Tech News 1 June 2021 »
May 31, 2021
Monday Overnight Open Thread (5/31/21) Memorial Day Edition
(H/T Hrothgar)
***
The Quotes of The Day
Quote I

"We do not know one promise these men made, one pledge they gave, one word they spoke; but we do know they summed up and perfected, by one supreme act, the highest virtues of men and citizens. For love of country they accepted death, and thus resolved all doubts, and made immortal their patriotism and their virtue."
– James A. Garfield, Ohio Congressman, May 30, 1868, Arlington National Cemetery
*
Quote II

"Courage is almost a contradiction in terms. It means a strong desire to live taking the form of a readiness to die." – G.K. Chesterton
*
Quote III

"But freedom is never more than one generation away from extinction. We didn't pass it on to our children in the bloodstream. The only way they can inherit the freedom we have known is if we fight for it, protect it, defend it and then hand it to them with the well-thought lessons of how they in their lifetime must do the same. And if you and I don't do this, then you and I may well spend our sunset years telling our children and our children's children what it once was like in America when men were free." – Ronald Reagan
*
Quote IV

"On this Memorial Day, we remember the fallen heroes who took their last breaths in defense of our Nation, our families, our citizens, and our sacred freedoms,"

"The depth of their devotion, the steel of their resolve, and the purity of their patriotism has no equal in human history. On distant battlefields, in far-off oceans, and high in the skies above, they faced down our enemies and gave their lives so that America would prevail," President Donald J. Trump
***
These Sailors Releasing Their Shipmates' Bodies Into The Sea Is Worth Thinking Of This Memorial Day
USS Intrepid's darkest day is a reminder of how so many gave so much.
***
Why the Purpose of a Fight is to Win

I devoutly hope that Cooper's heirs will reprint this nifty little collection of annotated quotes for the reading pleasure of current generations. Let's look at a sample. There's no better place to start than the words of one Winston Churchill:

Never give in. Never, never, never, never! Never yield in any way, great or small...Never yield to force and the apparently overwhelming might of the enemy.

Do you have the slightest doubt about Churchill's intent? It is a forceful statement of resolve, almost to the point of being reckless. In response to that possibility, consider the included quote of Eric Hoffer, America's longshoreman-philosopher:

The sickness of the late 20th Century is cowardice. Anger is the only cure for cowardice—anger strong enough to overcome fear.

For those who fully contemplate violent actions to achieve these goals, they would be well advised to consider a quote from Theodore Roosevelt:

Only those are fit to live who do not fear to die, and none are fit to die who have shrunk from the joy of life. Both life and death are part of the same Great Adventure.
***
So enjoy your $3.00/gallon of gas while it lasts.


WSJ Sounds Alarm: $5 Gasoline Nationwide After Biden's Proposed Actions

On Jan. 18, two days before Joe Biden took the oath of office, the price of gas was $2.46 nationally, according to the Energy Information Administration. On May 24, it was $3.11.

While part of that was the Colonial Pipeline shutdown, the upward trend had begun well before that, data shows. Either way, $3 gas was a shock to American drivers, particularly before the Memorial Day weekend; it's the highest per-gallon prices America has seen since the Obama administration.

Yet, according to a member of The Wall Street Journal's editorial board, you should enjoy it while you can. California drivers would love these prices, after all — and she believes you're going to be seeing the same policies that caused those gas prices exported to the rest of the United States.
***

Whatever happened to the 3 Rs? Public schools once again demonstrate that they are sewers.

Inside the unlicensed counseling that led Boston students to allege emotional abuse
Boston Public Schools allowed students to be subjected to unorthodox group therapy for years

As a Boston high school sophomore, Keondre McClay said he was pressured by the head of a district-sponsored youth advocacy program to attend an overnight retreat in Newton, where white adults asked the Black teenager to wrestle out his emotions on a gym mat with them. They said it would help him purge his trauma from experiencing racism.

McClay fled to his room. Jenny Sazama, the program leader, and other retreat participants chased after him. For more than an hour, he recalled recently, they hugged him on his bed and entreated him to return to the group "counseling" session while he hid under the covers screaming, "Please leave me alone!"
***

If you really loved me, you would marry me. So our divorce wouldn't be so FUBAR.

Omaha doctors get a divorce but can't agree on when — or whether — they got married

Forget about spacing off an anniversary date.

Two Omaha doctors can't even agree on when, where or whether they ever got married.

The husband, Dr. Tyron Alli, questions whether he was officially married. His former wife, Dr. Patricia Seivert, insists they were married twice — once on a beach in Hawaii and once in their living room in Omaha.

The contentiousness over such a simple fact — when and whether they got married — was just part of a case that took the (wedding) cake.

The couple-million-dollar divorce out of Douglas County went all the way to the Nebraska Supreme Court for the high court to decide, among other things, their actual wedding date.

In essence, the Supreme Court recently ruled, it's not enough for a couple to live together for decades, have four children together, file taxes together and tell anyone who listens that they're together.

Nope, the high court says, state law requires them to formalize their marriage through a marriage license, a certificate of marriage and a ceremony presided over by a licensed officiant.

In its May 21 ruling, the Nebraska Supreme Court seemed to suggest that it wasn't entirely satisfied with the way state law spells out what constitutes marriage.
***

The price of being a Karen can be spendy.

BBC Covid distancing sensor devices beset by noise and fire safety issues

Staff claim body-worn proximity devices have been withdrawn after one started smoking


When the BBC bought thousands of proximity sensors in January, the hope was that they would protect staff by aiding compliance with Covid-19 social distancing rules in newsrooms. Instead, it has had to deal with fears that the body-worn electronic devices could set themselves on fire – and complaints that they were so noisy, they disrupted recordings.

The Bluetooth technology was introduced in January to ensure that employees who had to go into the office and work as part of a team stayed 2 metres apart. The idea was that any employees in the office, usually journalists working on key news programmes, would wear them around their neck or in their pocket. If colleagues got too close to one another, an alarm would warn them to back away
***

The wisdom wizdumb of childhood. How many of these can you relate to?

If you hook a dog leash over a ceiling fan, the motor is not strong enough to rotate a 42-pound boy wearing pound puppy underwear and a superman cape.
It is strong enough, however, if tied to a paint can to spread paint on all four walls of a 20×20 ft. room.
If you use a waterbed as home plate while wearing baseball shoes it does not leak – it explodes.
A king-size waterbed holds enough water to fill a 2000 square foot house 4 inches deep.
A 3-year-old's voice is louder than 200 adults in a crowded restaurant.
A six-year-old can start a fire with a flint rock even though a 36-year-old man says they can only do it in the movies.
A magnifying glass can start a fire even on an overcast day.
The fire department has at least a 5 minute response time.
Always look in the oven before you turn it on.
Plastic toys do not like ovens.
Always locate the hamster and look in the oven before you turn it on.
***

Speaking of idiotic and spoiled children...........
***
The ONT Musical Interlude
&&&
***

If all the luck you have is bad luck. You might be a Genius Award Winner.

A Roaring Spring man who was in jail when police say they found about 2 lbs. of psilocybin mushrooms after they responded to his empty house for a possible break-in now faces fresh drug charges.

It was about 5 p.m. on May 22 when Roaring Spring police were called by a neighbor who reported the storm cellar door to Berkheimer's house on Bloomfield Street was open and there was glass broken out of the basement window, according to court documents.

Responding officers said the storm cellar door was off and pushed aside, the glass was broken out of the basement door window and copper piping was at the bottom of the steps in the doorway.

The copper pipe sticking out of the door made officers think someone may still be inside, so they crawled through the door window to check the house.
***

A boy and his dog and unrequited love. Tonight's Feel Good Story of The Day.

Boy Receives Surprise From Pokemon After Selling His Collection To Save His Puppy


An 8-year-old boy in Virginia received a surprise package from Pokemon after a photo of him selling his cherished card collection to help save his dog surfaced on social media.
***
Weekly commenter stats for week of 5-30-2021

Top 10 commenters:
1 [757 comments] 'Joe Mannix (Not a cop!)' [106.88 posts/day]
2 [455 comments] 'Sponge - Saying Ashli Babbitt'
3 [455 comments] 'Jak Sucio'
4 [432 comments] 'TheJamesMadison, in a dangerous profession with a Hawksian woman at my side'
5 [366 comments] 'Christopher R Taylor'
6 [365 comments] 'Skip '
7 [343 comments] 'Doof'
8 [342 comments] 'kraken'
9 [339 comments] 'rickb223'
10 [325 comments] 'sven'
Top 10 sockpuppeteers:
1 [163 names] 'Miklos, guardedly highly pessimistic' [23.01 unique names/day]
2 [61 names] 'Joe Mannix (Not a cop!)'
3 [55 names] 'The Right Reverend Miklos'
4 [38 names] 'Jak Sucio'
5 [35 names] 'Notorious BFD'
6 [34 names] '18-1'
7 [30 names] 'Duncanthrax'
8 [28 names] 'Axeman'
9 [27 names] 'Bete'
10 [23 names] 'andycanuck'
***

Tonight's ONT has been brought to you by My Diagnosis.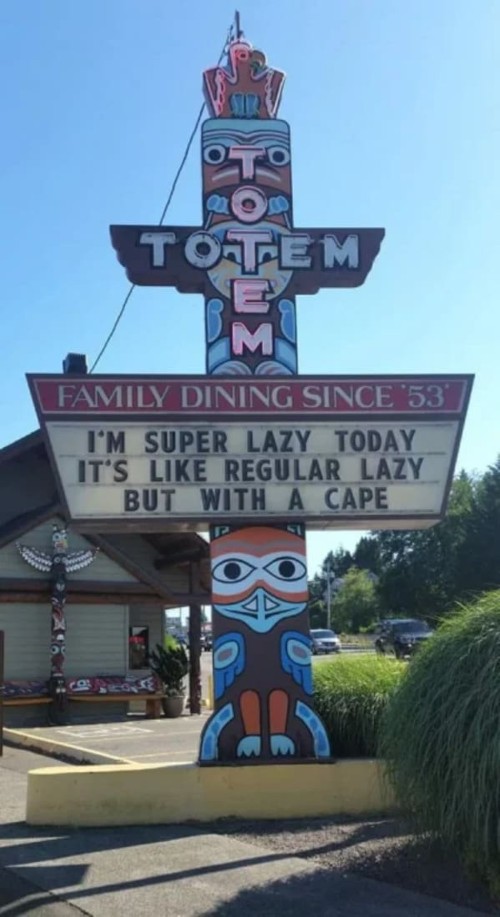 Notice: Posted with permission by the Ace Media Empire, AceCorp, LLC and those heroes who sacrificed everything for the 1st Amendment.


posted by Misanthropic Humanitarian at
09:59 PM
|
Access Comments