« Daily Tech News 26 May 2021
|
Main
|
Mid-Morning Art Thread »
May 26, 2021
The Morning Report - 5/26/21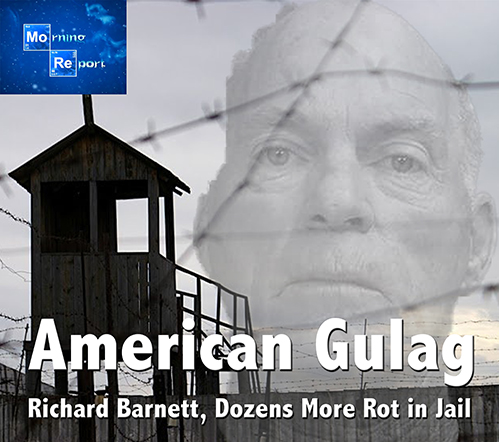 Good morning kids. I know it's been done to death but anyway, congratulations to George Floyd who's now been drug-free for one year. I have faith that he won't fall off the wagon. Ever. Hat-tip to Moron Robbie for that gem (sorry if I'm misattributing but his was the first time I saw it). As per usual these days, we are under such constant bombardment with outrages from all sides that it's difficult to stop and focus in on just one.
But the waste-of-life career criminal formerly known as George Floyd - whose moldering corpse is soon to be dug up and made the centerpiece of a CHAZ-merican Lenin's tomb created from the Jefferson Memorial once all traces of our third president have been jackhammered from the granite - is certainly emblematic of the upside down madhouse in which we are now imprisoned. "Just as every cop is a criminal, and all the sinners saints" is only supposed to be a Rolling Stones lyric, not a blueprint for running society, such as it is.
Literal terrorists burned, looted and murdered their way across several dozen American cities because Floyd died from an overdose of drugs he was trying to stash while resisting arrest for passing a queer Jackson at a convenience store. Yes, he and they were the "freedom fighters." Meanwhile, dozens of folks are rotting in jail after being blood-libeled as "insurrectionists" for committing the crime of showing up at the Capitol last January 6th. Julie Kelly has been on this story and is not letting it rest.
The government, according to Barnett, opened up a shuttered jail facility specifically to house January 6 detainees. The accused are in restrictive housing, ostensibly to protect them from the jail system's general population -- but the conditions are anything but special...

..."First off, all the cells are contaminated with black mold, even the sink we are supposed to drink out of," Barnett said. "The guards gave us some kind of cleaner but it didn't really work." The cells are roughly 70 square feet with a concrete slab for a bed, a toilet, and a sink...

...Detainees are held in solitary confinement conditions for 23 hours a day. Breakfast, Barnett said, arrives at 3:30 in the morning and is inedible "slop." Dinner usually consists of bologna...

...The guards, Barnett said, go out of their way to make life harder for the detainees. "It is purposeful and deliberate collusion, to make every facet of your existence miserable," Barnett said. This includes instances of physical abuse; guards slammed Barnett's face into the concrete floor at one point. After confronting the guards for not following prison rules -- Barnett read the Department of Corrections inmate handbook when he arrived -- and accusing one guard of sexual harassment, Barnett was placed in the D.C. prison's general population as punishment...

...I asked Barnett what he would like to tell the American people about what's happening. "Very simple, pray for the guys who are still in there," he said. "They're not working and have a family to support. Help pay their bills."

Barnett and his lawyers will soon launch a website where people can donate and learn more about his experiences and follow his trial. (GoFundMe, his lawyer said, won't permit accounts to help raise money for January 6 defendants.)

"Freedom is not free," Barnett said.

Unfortunately for dozens of political prisoners held hostage by their own government, freedom appears to be a long way off.
Read the whole thing. It'll make you sick. Yesterday, I had a story about the conditions described in a Chi-Com concentration camp. While what is happening to our own political prisoners is not as bad - yet - the fact that this is happening in the first place should raise deafening alarm bells. I don't know about you, but my blood is boiling. If the officially sanctioned BLaM-tifa goon squads don't get you in the streets for being white, Jewish, Christian or merely not deemed to be raising your fist with enough zeal, a neo-Stasi/Gestapo is going to use the power of an illegitimate state to crush you merely for raising your voice to say "I protest."
There's a number of other hot items in the links, including Fauci now being completely exposed as a liar and a colluder with the Chi-Coms, quite probably helping them create the virus and maybe even ones that really will be on the order of the Andromeda Strain instead of this farce that strains the credibility of the government and media, and the Biden Junta now trying to shut down the probe into the Wuhan lab leak.
But this crap, the degeneration of the former United States into some third world, totalitarian socialist junta is priority one.


ABOVE THE FOLD, BREAKING, NOTEWORTHY
CIVIL WAR 2.0: LEFTIST PERSECUTIONS, CAPITOL HILL BLACK WEDNESDAY PROTEST AFTERMATH, DEMOCRAT PUTSCH, AMERICAN DISSOLUTION
NOTE: The opinions expressed in some links may or may not reflect my own. I include them because of their relevance to the discussion of a particular issue.
ALSO: The Morning Report is cross-posted at CutJibNewsletter.com if you want to continue the conversation all day.
Follow us on Twitter: @CutJibNews
Follow us on Instagram:@Cutjibnewsletter


posted by J.J. Sefton at
07:19 AM
|
Access Comments