« Mid-Morning Art Thread
|
Main
|
Drew Holden Demands to Know When CNN, The New York Times, and The Washington Post Will Correct Their Prior Claims that the Lab Leak Theory Was a "Debunked Conspiracy Theory" »
May 26, 2021
The Morning Rant – Checks and Balances: What is the "Check" on the Federal Judiciary?
[Buck Throckmorton]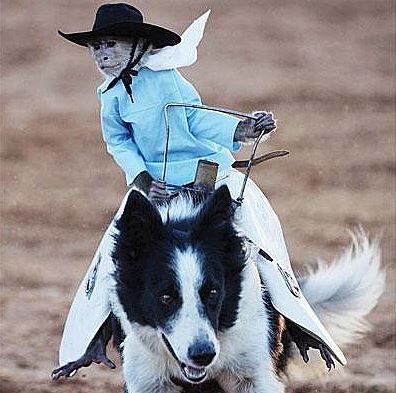 When Florida governor Ron DeSantis signed a bill into law this past week protecting Floridians from big tech censorship, the conversation immediately pivoted to the near-certainty that it will be overturned by federal courts.
"This is a publicity stunt. It will be struck down in the courts," said State House Rep. Joe Geller who is a Democrat from Aventura.
All major media cheered on the sentiment of Rep. Geller, while the faux-conservatives of Conservative, Inc. pretended to fret about "if it holds up in court."
Sadly, we know that it will be overturned, not because of its constitutionality, but because all it will take is one left-wing federal judge doing so for partisan political reasons. The only way this law could possibly survive is if it is appealed all the way to the Supreme Court, and they uphold it.
The immediate response from both left and right to any conservative legislative victory is "…if it stands up in court." Which pretty much never happens. How in our system of "checks and balances" have we reached the point where there is no outside "check" on the power of the Judicial Branch?
Power is intoxicating, and now that activist judges know that they have unlimited powers to implement any decree they want, or throw out any law they disapprove of, they are doing just that.
Some argue that there is a check on their power – from appeals courts. Which is exactly the problem – the only check on rogue jurists lies within the judicial branch.
Others would argue that because judges are appointed by the executive branch and confirmed by the legislative branch, that their confirmation process itself is a check on their power. But that only deals with how judges take office, not their misbehavior while in office. It's like saying there is no need for any checks on elected officials once in office because their power could have been checked on election day.
Federal judges can be impeached, but only 15 have been impeached in this country's history, with only 8 convicted. Only one judge has been removed from office in this manner in the past 30 years. Knowing that, why wouldn't a federal judge grant himself imperial powers? He is untouchable. Other than impeachment, there is apparently nothing the legislative and executive branches can do to stop the rogue judiciary.
Here's a thought, since judges are required to uphold the Constitution, shouldn't they be removed from office when their opinions on constitutional matters are routinely overturned?
Since 2007, the 9th Circuit had a reversal rate of 78 percent. That puts it in second place behind the 6th Circuit (79.7 percent).
Seriously, the Supreme Court spends a crazy amount of time reversing the unconstitutional rulings of the Ninth Circuit Court. Yet no one in the Executive or Legislative branches ever does a thing to stop the Ninth Circuit's incessant unconstitutional rulings. Those judges should be impeached.
Liberal judges have hamstrung the ability of Americans to engage in self-rule. There is a critical need for the impeachment of judges to become just as common as it is to have judges overturn duly created laws. Where to start? How about with whatever judge or court overturns Florida's new anti-censorship law.
(buck.throckmorton at protonmail dot com)


AoSHQ Weekly Prayer List
Please submit any prayer requests to "Annie's Stew" at apaslo atsign hotmail dot com.
Prayer Requests:

5/4 – Annie's Stew thanks God for a healthy baby girl for a sweet young family she knows, and successful treatment (so far) of brain cancer for the new dad.

5/12 – G. requests prayers for his blog partner and dear friend Maggie P., who is going to have open heart surgery on 5/18.
5/18 Update – Maggie came through surgery with flying colors, and they send thanks for the prayers.

5/21 – SB's mother was just diagnosed with cancer; they will get the full results on Wednesday. He requests prayers for her and for his father.

5/21 – gp sends thanks to God for healing Jimmy D from Covid!

5/24 – Katya, the designated driver sends an update on her cancer treatments. She has finished her 33 rounds of radiation with minimal side effects and is starting to feel great. This week she stats a chemo pill for the next 4 months. She also will continue to receive Keytruda infusion treatments every 3 weeks. As far as she knows the cancer is gone but will not know for sure until she receives the final scan. She sends her thanks for the love and prayers.


For Healing:

4/3 – My life is insanity asks for prayers for peace of mind and healing for her sister, who just learned that her breast cancer from 6 years ago has spread to her spine. She has a small tumor at the base of her neck and a fracture in her lower back. She is waiting on a treatment plan and is unsure at this time what that will bring.
5/3 Update – Her sister sends her thanks for everyone's prayers, and this medical update. They no longer see a tumor on her neck, but there is a spot on her spine, and they have determined it is a reoccurrence of her breast cancer that has spread to the bone. They also see spots on her ribs and pelvic bones. She has had a vertebroplasty, but it hasn't helped the pain. She will soon be undergoing radiation and drugs for women with metastatic breast cancer.

4/12 – Slapweasel requests prayers for Jonathan the Bear, for his upcoming surgery, and for strength and recovery.

4/27 – Grannysaurus Rex requests prayers for healing for Michael as he undergoes experimental treatment to clean his blood in preparation for a liver transplant. His entire body is failing from an infection caused by exposure to mold. The procedure has only a 30% success rate, but it is his only chance. Please pray for wisdom for his medical team and for his family, especially his 4-year-old daughter and 10-year-old son, that God's grace surrounds and comforts them.

5/12 – Ladyl asks for urgent prayers for two year old Ronan who has suddenly developed neurological symptoms.

5/13 – Prayers are needed for OregonMuse, who fell at the beginning of the month and needed surgery. He has continuing nerve damage and swelling and asks for prayer for healing as his recovery has been much slower than he'd like. He says that he is aiming to resume regular blogging next week.

Romans 8:26-27:
[26] In the same way, the Spirit helps us in our weakness. We do not know what we ought to pray for, but the Spirit himself intercedes for us through wordless groans. [27] And he who searches our hearts knows the mind of the Spirit, because the Spirit intercedes for God's people in accordance with the will of God.
For submission guidelines and other relevant info, please contact Annie's Stew, who is managing the prayer list. You can contact her at apaslo at-sign hotmail dot com.
If you see a prayer request posted in a thread comment, feel free to copy and paste it and e-mail it to Annie's Stew. She tries to keep up with the requests in the threads, but she's not here all of the time, so she may not see it unless you e-mail it to her.


posted by Open Blogger at
11:00 AM
|
Access Comments