« Quarantine Cafe: Frolicsome Seals Edition
|
Main
|
Daily Tech News 27 May 2021 »
May 26, 2021
Wednesday Overnight Open Thread (5/26/21)
***
The Quotes of The Day
Quote I

Hope is definitely not the same thing as optimism. It is not the conviction that something will turn out well, but the certainty that something makes sense, regardless of how it turns out. Vaclav Havel
*
Quote II

"What really is at play here, dear family, is that other shepherds are offended that I simply state the fact that they have abandoned their sheep in a time of need," Fr. James Altman
*
Quote III

25 "Therefore I tell you, do not worry about your life, what you will eat or drink; or about your body, what you will wear. Is not life more than food, and the body more than clothes? 26 Look at the birds of the air; they do not sow or reap or store away in barns, and yet your heavenly Father feeds them. Are you not much more valuable than they? 27 Can any one of you by worrying add a single hour to your life[e]?

28 "And why do you worry about clothes? See how the flowers of the field grow. They do not labor or spin. 29 Yet I tell you that not even Solomon in all his splendor was dressed like one of these. 30 If that is how God clothes the grass of the field, which is here today and tomorrow is thrown into the fire, will he not much more clothe you—you of little faith? 31 So do not worry, saying, 'What shall we eat?' or 'What shall we drink?' or 'What shall we wear?' 32 For the pagans run after all these things, and your heavenly Father knows that you need them. 33 But seek first his kingdom and his righteousness, and all these things will be given to you as well. 34 Therefore do not worry about tomorrow, for tomorrow will worry about itself. Each day has enough trouble of its own.Jesus speaking to his disciples Matthew 6:25-28
*
Quote IV

"Jail is the most restrictive condition, depriving the accused of liberty, as well as access to jobs, education, family, and the ability to aid in their defense." Cook County Chief Judge Timothy Evans
*
Quote V

"I am thrilled to see the complete reversal of the last discriminatory restrictions against churches in California, knowing this case will act as a precedent, not only in our state but also in our nation," Harvest Rock's senior pastor Ché Ahn
***

No offense. But you are a retarded high school drop out. Frankly my dogs make more sense than you do.

Primarily known for her astounding expertise on climate change and fossil fuels, the 18-year-old Swedish activist has expanded her wealth of knowledge to include medicine, agriculture, and forestry.

"Millions have died from COVID-19, Zika, Ebola, West Nile Fever, SARS, MERS," Saint Great advised.

"Up to 75% of all new diseases come from other animals. Because of the way we farm and treat nature, cutting down forests and destroying habitats, we are creating the perfect conditions for diseases to spill over from one animal to another and to us. The next pandemic could be much, much worse. But we can change."
Not feeling the "Humanitarian" part this evening.
***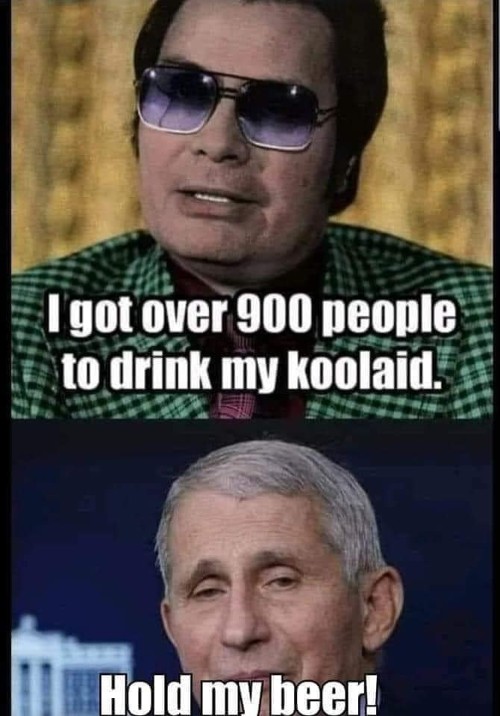 ***

Yes, I could have passed this along to our resident Foodie and all around good guy CBD. But I thought you Morons could use some food prep education. The best way to cook hot dogs. And yes, I'll take mine with ketchup and onions.

The Absolute Best Way to Cook a Hot Dog, According to So Many Tests

Spiral-cut? Boiled in beer? Microwaved? Columnist Ella Quittner sets out to find the ultimate hot dog.
***

What else has the Kung Flu fouled up? Fireworks.

s we look ahead to our first summer holiday this weekend, it's the Fourth of July fireworks distributors say you should start shopping for now.

WCCO shares the supply and demand concerns that could play a part in your plans.


The interstate stores are a staple of western Wisconsin. But in Baldwin, some of Fireworks City shelves' are looking more like the hand sanitizer aisle from months gone by. Cele Rasmussen is Fireworks City's co-owner.


"Buy early because stock is short," Rasmussen said.

He has been in the fireworks business for the last 23 years, and he's never seen anything like this.

"I'd say we're short by about 30%," he said.
***

Doesn't the phrase "Not under my roof" also carry to the backyard?

Fight With Parents Inspires Teen to Dig Underground Cave in His Backyard

A Spanish teenager who started digging a hole in his backyard after an argument with his parents, six years ago, is now the proud owner of an underground cave in his own backyard.

Andres Canto was 14 when he first headed into his backyard in Alicante, Spain, with a pickaxe, following an argument with his parents. They wouldn't let him go put into town wearing a track suit, so he decided to stay home and let off some steam by digging a hole. The thing he hadn't planned one was enjoying digging as much as he did. Andres found that he loved coming back to his growing hole every evening, after classes, and just expanding it little by little. He eventually brought a friend to help him with the digging, and together they turned the hole into an impressive cave.
***

Bubble expert? Here I thought it was the worm.

IN 2015, FLUID PHYSICIST ROBERTO Zenit had a short conversation that turned into a five-year research project. Zenit, who calls himself a "bubble expert, despite how funny it sounds," was intrigued when a student told him that bubbles play a crucial part in the production of mezcal, a distilled liquor made from agave plants by rural communities in Mexico. The student, whose family had distilled mezcal for generations, told him that producers tested if the liquor had the right amount of alcohol by squirting it into a small container and observing the lifetime of bubbles that form on the surface. If the bubbles, or "pearls," last about 30 seconds, the mezcal is ready. If they don't, the mezcal needs more distillation to reach the ideal alcohol content.

Five years later, Zenit and a team of researchers from three different universities proved that the traditional technique not only has sound scientific basis, but that the physics behind it is quite complex. Their findings were published in Scientific Reports.
***
Cycling and the Power of White Privilege - "ANTI-RACIST EFFORTS WITHIN CYCLING MUST MOVE BEYOND THE EUPHEMISMS OF INCLUSION, DIVERSITY, SENSITIVITY, AND ALLYSHIP, AND BEGIN TO SERIOUSLY CONSIDER THE DIMENSIONS OF POWER AT PLAY."

When George Floyd, Breonna Taylor, and others were killed by the police in 2020, forcing the nation into a racial reckoning, the cycling industry responded with promises to be part of the solution rather than part of the problem. Fuji announced it was suspending the sale of their bikes to police departments, while various other industry leaders committed themselves to increasing diversity in the sport of cycling.

Yet, looking at the actions of some cyclists at the top of the sport, along with their sponsors, I see how the system of privileges and advantages afforded to white people remains strongly rooted both inside and outside the sport of cycling.

It's time for cycling to think beyond white fragility, white privilege, implicit bias, and microaggressions, and begin to think about its root cause. Cycling must reject interventions that continue to individualize anti-Black racism, and work to break down the structures that allow whiteness to retain power in the sport.
***
Would You Buy That Truck or SUV If You Knew It Endangered Pedestrians?

A bill in New York hopes to add pedestrian safety ratings to vehicles. They should be standard nationwide.

It's no secret that Americans drove less during the first year of the pandemic. But you may have heard that despite fewer people on the road, risky driving behavior increased. Now, the picture has become even bleaker: pedestrian deaths rose almost 5% in 2020 over the year before "in the largest annual increase of the pedestrian fatality rate since the National Highway Traffic Safety Administration (NHTSA) started tabulating such crashes," as Bloomberg reported. After years of decline, pedestrian deaths have been on the uptick for over a decade.
***

Wednesday ONT Filler Material TM.

The Testicuzzi Is a Battery Powered Mini Jacuzzi For Your Balls
There are times when your body needs a jacuzzi after long day of hard laborious work, and then there are times when your balls need a good jacuzzi session after getting hit by a baseball, an accidental kick from a kid, or long bike ride. Testicuzzi is the perfect product for such situations. It's a tiny (no offense) jacuzzi meant specifically for your a set of balls to placed in for a nice relaxing spa session.
***
The ONT Musical Interlude
On this day: 26 May 1972
At the point of the band splitting up David Bowie offered Mott The Hoople two of his new songs, 'Suffragette City', which they turned down and 'All The Young Dudes', which they recorded. The song gave the group a No.3 UK and US Top 40 hit. via thisdayinmusic.com
Born on this day: 26 May 1945
English musician Verden Allen a founding member of 1970s rock band Mott The Hoople, who had the 1972 UK No.3 & US No.37 single 'All The Young Dudes' which was written for them by David Bowie. Other hits include, 'All the Way from Memphis' and 'Roll Away the Stone'. via thisdayinmusic.com
***

Florida man. Alcohol. Pizza and ta-da you get: Genius Award Winner.

A Florida Man yesterday struck his daughter in the face with a slice of pizza, resulting in his arrest for battery, police report.

Cops responding to a disturbance call at the victim's Vero Beach home discovered the 20-year-old with "what looked to be tomato sauce on the left side of her face." Inside the residence's front door, the ground was "covered with pizza toppings," according to an arrest affidavit.

The victim told police that her father, Tyler Worden, 41, came to her home Sunday afternoon to drop pizza off. But when she told Worden that she was not feeling well and asked him to leave, he began arguing with her.

When the woman sought to close the front door, Worden allegedly threw a pizza slice at his daughter, striking her in the face.

After the woman dialed 911, cops arrived at the residence and questioned Worden, who admitted throwing the pizza, but claimed he thought the door was shut at the time. An officer noted that he detected a strong odor of an alcoholic beverage on Worden's breath.

Pictured above, Worden was arrested for battery and booked into the Indian River County jail on the misdemeanor charge. He was released from custody this afternoon upon posting $500 bond, and has been ordered by a judge to have no contact with his daughter.

Worden, who works as a chef, is scheduled to be arraigned on June 15.
***
3 blind mice, no more. Tonight's Feel Good Story of The Day.

Gene Therapy Partially Restores Vision in Blind Patient in First Case of Its Kind

A blind man who lost his sight to a neurodegenerative eye disease decades ago has had his vision partially restored, thanks to a first-of-its-kind experimental gene therapy.

The patient in question, a 58-year-old male, was diagnosed 40 years ago with retinitis pigmentosa: a progressive, inherited group of genetic disorders that leads to loss of vision due to mutations that cause light-sensitive photoreceptor cells in the retina to break down.
***

Tonight's ONT has been brought to you by Test Results.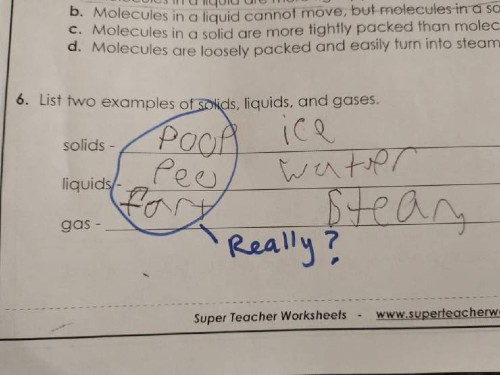 Notice: Posted with permission by the Ace Media Empire and AceCorp, LLC. The ONT has been serving your late night needs since 2008.


posted by Misanthropic Humanitarian at
09:58 PM
|
Access Comments