« Quarantine Cafe: Grab Bag Edition
|
Main
|
Daily Tech News 25 May 2021 »
May 24, 2021
Monday Overnight Open Thread (5/24/21)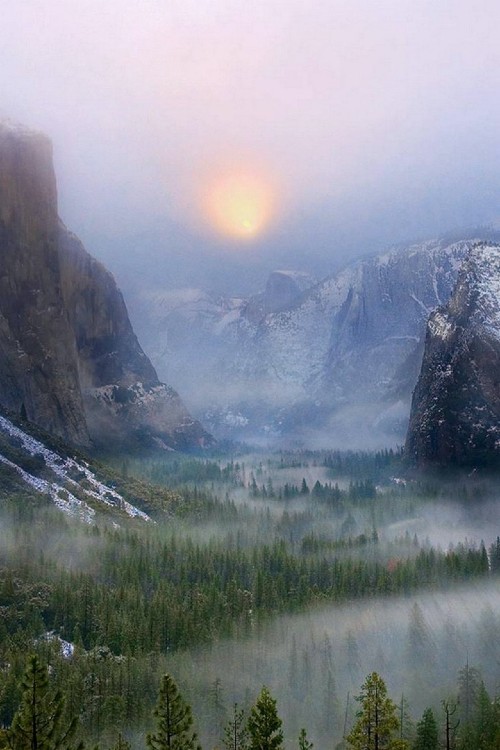 ***
The Quotes of The Day
Quote I

Sometimes being a friend means mastering the art of timing. There is a time for silence. A time to let go and allow people to hurl themselves into their own destiny. And a time to prepare to pick up the pieces when it's all over. Octavia E. Butler
*
Quote II


"On the one hand, snitching sounds bad, but it's really just us watching out and making sure that everyone's following the rules that we're keeping each other safe," he said. Neil McArthur, an ethicist and professor of philosophy at the University of Manitoba
*
Quote III

"We are excited to welcome disability rights advocate, author and educator Helen Keller to our expanding Inspiring Women collection as Barbie continues to highlight strong female role models. Representation comes in all forms and we recognize that the blind and low vision community is often overlooked, with their stories going untold. We hope that by introducing children to Helen Keller's story of perseverance and determination, they will be inspired to dream bigger than ever before." Lisa McKnight, Mattel's senior vice president and global head of Barbie and dolls
But didn't Helen Keller have white privilege?
*
Quote IV

"And I feel like I learned this the hard way after my father had passed away when I was a teenager … That happened at a young age and I locked it away. You have to live with it for years," Rep. Alexandria Ocasio-Cortez (D-NY)
***

Chocolate covered cherries? Yes. Chocolate covered peanuts? Yup. Chocolate covered raisins? Sure. Chocolate covered cicadas? No. Hell no.


The owner of Chouquette Chocolates says there is a lot of interest from customers who are brave enough to take a bite.

She promises the chocolate used to dip the cicadas in is not used for dipping anything else.

If real cicadas are not your thing, the shop also sells bug-free cicada-themed chocolates, including a cicada-shaped chocolate mold filled with marshmallow cream, corn flakes and candy.
***

Fire in the Hole: Man Gets Flammable Deodorant Stuck in His Rectum

Doctors in India are warning about a peculiar hazard. In a new case study this week, they detail having to remove a can of aerosol spray deodorant from a patient's rectum. It's a injury made even more potentially dangerous due to the risk of fire or explosion should the offending object be removed "using cautery or any energy device," they write.

Household objects getting stuck inside people's butts is nothing new. Sometimes, this behavior can be the result of mental illness or curiosity among people (often kids) who just didn't know better. A lot of the time, though, it happens for exactly the reason you would think—sex stuff.

But according to the authors of this new paper, published Monday in BMJ Case Reports, they are the first doctors to report finding a "deodorant aerosol spray can" inside a patient's rectum. The discovery was apparently enough to compel them to issue a warning to others about the possible risks that could come with this particular kind of rectal object.
***

Technology and betterment will always go on with man. However, I just want to be left alone.

Bethesda, MD (May 22, 2021) -- An artificial intelligence tool under development at Duke University can be added to the standard toilet to help analyze patients' stool and give gastroenterologists the information they need to provide appropriate treatment, according to research that was selected for presentation at Digestive Disease Week® (DDW) 2021. The new technology could assist in managing chronic gastrointestinal issues such as inflammatory bowel disease (IBD) and irritable bowel syndrome (IBS).

"Typically, gastroenterologists have to rely on patient self-reported information about their stool to help determine the cause of their gastrointestinal health issues, which can be very unreliable," said Deborah Fisher, MD, one of the lead authors on the study and associate professor of medicine at Duke University Durham, North Carolina. "Patients often can't remember what their stool looks like or how often they have a bowel movement, which is part of the standard monitoring process. The Smart Toilet technology will allow us to gather the long-term information needed to make a more accurate and timely diagnosis of chronic gastrointestinal problems."
***

What's the difference between a Pusher and Washington-based progressive group called the Economic Security Project? Nothing. Both peddle addictive substances.

In the mean time, if Biden, Congressional Democrats, and Congressional Republicans cannot agree on a relief measure, Americans will suffer from its absence. For this reason, a Washington-based progressive group called the Economic Security Project has proposed a novel measure to avoid this deadlock: "automatic stabilizer" payments.

Put simply, an automatic stabilizer is a fourth stimulus check that does not need further Congressional approval to pass. Instead of being tied to Congress's immediate approval, they would be scheduled to kick in automatically following negative economic indicators, such as a spike in unemployment rates or a decrease in household income.

This idea seems far-fetched and unusual, but it is already gaining some traction on Capitol Hill. Last week, fifty staffers from the Senate Finance Committee attended a presentation by the Economic Security Project. And eighty Democratic members of Congress are already in favor of further stimulus payments, although these payments would undoubtedly meet stiff resistance from Republicans (and, it has been argued, might not be necessary for the economy).
***

You really should watch this. If not tonight, definitely tomorrow.
***

It's all fun and games until somebody puts it up on social media.

HUNTINGTON BEACH, Calif. — A TikTok video announcing a birthday party was viewed more than 3 million times, which led to a mass of humanity descending upon the scene in Huntington Beach on Saturday. The police were forced to declare an unlawful assembly and arrested 149 partygoers for a variety of crimes.
***

Ahhh good old Milwaukee. The other "Mistake on the lake".

Judge orders former police chief reinstated – who was demoted after refusing to punish cops for enforcing laws

MILWAUKEE, WI- The former chief of the Milwaukee Police Department may be getting his job back in 45 days unless a settlement is reached between his attorneys and the city, according to the Milwaukee Journal Sentinel.

Such was the order of Milwaukee County Judge Christopher Foley last Wednesday.

Foley's ruling came after former chief Alfonso Morales' legal team asked the judge to force the city to put Morales back in his former position.
***
Ahhhh, the law of unintended consequences comes and bites the greenies in the ass. At least for the time being.

Last week, Washington Gov. Jay Inslee—the guy who, while running for president two years ago, proposed a nationwide ban on sales of gas-powered cars by 2030—vetoed a statewide ban on gas-powered car sales by 2030.

The reason for the puzzling move, Inslee said in a statement, was a provision tucked into the legislation. The language said the 2030 target would take effect only if lawmakers created a program to charge drivers based on how far they drive each year.

You want to drive an EV, fine. You don't want to pay per mile, fine. How about we charge you say $1,500 per year to register your vehicle.
***

Don't ever accuse The ONT of not remembering historic events. A Brief History of the Cheez-It - America's iconic orange cracker turns 100 this year

Dayton's historic Edgemont neighborhood is cocooned inside a crook in the Great Miami River, a winding waterway that snakes through the heart of southwest Ohio. Two miles from downtown, with its air of industry, the community hearkens to a time when Dayton was hailed "The City of A Thousand Factories."

In the early 20th century, inside a foregone factory on the corner of Concord and Cincinnati Streets, Green & Green cracker company cooked up its Edgemont product line, a collection of grahams, crackers and gingersnaps that were shipped across the region. But of the company's four Edgemont products, only one, in particular, a flaky one-by-one-inch cheese cracker, would revolutionize snack time. On May 23, 1921, when Green & Green decided to trademark the tasty treat's unique name, the Cheez-It was born.
***

Speaking of cheese. A photo of cheese leads to arrest and conviction of a drug dealer.

A man has been jailed for 13 years after his fingerprints were analysed from a photo of a block of cheese.

Carl Stewart shared the M&S Stilton picture - but made the mistake of showing his fingers and palm.
He may have thought he was safe because he was using an EncroChat phone, a highly encrypted device used by criminals.

However, police cracked the system last year - leading to the arrest of hundreds of people in the UK suspected of murder, gun smuggling and serious drug trafficking.

Sixty-thousand users - about 10,000 of them in the UK - have been identified globally as part of Operation Venetic.


Stewart, 39, of Gem Street, Liverpool, received a sentence of 13-and-a-half years at Liverpool Crown Court on Friday.
***
Posthumous Genius Award Winner dies insolvent.

ASHTABULA, Ohio (WJW) — The Ashtabula Sheriff's Office and ATF agents are investigating after a 55-year-old Clay Street resident died when an improvised explosive device he was making exploded in his garage.


Sheriff officials say a neighbor told them the man was making the explosive in his garage and had planned to sell it to pay off a lawnmower he recently purchased.

Deputies responded to the 1300 block of Clay Street Saturday after being notified that Jefferson Fire Department was dispatched to the address.
***

Gender studies. Why not video game studies for credit?

At least six Cal State campuses and nearly all of the University of California campuses have created esports programs since 2015, in which students host and compete in live tournaments, sometimes funded by corporate sponsors.

Growing up as the youngest child of four, Fernando Gomez would often pass the time by watching his two older brothers play the video games Metal Gear Solid and Final Fantasy while sitting cross-legged on his brother's bed.

Gaming "kind of brought us together," Gomez said. It also inspired him to create San Francisco State University's first student-run esports program as an undergrad — experience he parlayed into a post-grad job as the digital content coordinator for the Portland Trailblazers. "That experience is 100% why I'm here today, doing what I do now," Gomez said.

I'm guessing a 2 year Vo-Tech school isn't fancy enough.

Moar insanity from the University of California Berkeley

A executive search firm revealed that the University of California, Berkeley has a budget of $25 million per year for their Division of Equity and Inclusion.

According to Storbeck Search—a firm hired by UC-Berkeley—the university allocates a budget portfolio of $25 million per year for the Division of Equity and Inclusion. 58% of the budget comes from campus and state funds, 31% from federal and state public service grants, and 11% from philanthropy and public grants.

"As Berkeley strives towards the ideals of an inclusive, uplifting, anti-racist, and justice-centered campus during this unprecedented time in higher education and in the world, the University seeks a collaborative, solutions-oriented leader and accomplished visionary to serve as the next Vice Chancellor for Equity and Inclusion," read the program layout.

The university announced on Feb. 18 that Storbeck Search would be assisting with the search for a new Vice Chancellor, Equity & Inclusion.

Regarding that position, let me guess. Heterosexual Caucasian males need not apply even if you majored in gaming and minored in gender studies.
***
How discriminatory. Lesbians Aren't Attracted to a Female 'Gender Identity.' We're Attracted to Women

There is commonly held to be a difference between a sexual preference and a sexual orientation. Sexual preferences include preferences for blondes over brunettes, or macho men over pretty boys. At the more exotic end, they can include predilections for cars, chandeliers, and dalliances with farm animals. None of these are sexual orientations, though. Opinions differ on what makes an orientation an orientation, but my preferred explanation says that for a preference to count as an orientation, it has to be stable in individuals, widespread among the human population, and have a range of relatively important social consequences.

Two such orientations are heterosexuality and homosexuality. They are defined in terms of specific patterns of attraction. You are heterosexual if you, a member of one sex, are stably sexually attracted only to members of the opposite sex to you. Alternatively, if you're stably attracted only to members of the same sex as you, then you're homosexual. If you're stably attracted to both sexes, you're bisexual. In addition to these terms, equally applicable to both males and females, the English language has words to describe homosexual orientations disaggregated by sex. "Lesbians" are same-sex-attracted females. There are other sex-disaggregated words, too, often pretty negative: "faggots," "dykes," etc.

Putting things this way will, I predict, raise the hackles of readers schooled in queer theory, and in particular fans of French post-structuralist Michel Foucault. It is a commonplace there that orientations are—just as biological sex categories are for Judith Butler—socially constructed, historically contingent, and culturally located. As trans scholar Jack (then non-trans Judith) Halberstam summarises approvingly: "Within a Foucauldian history of sexuality, 'lesbian' constitutes a term for same-sex desire produced in the mid-to-late twentieth century within the highly politicized context of the rise of feminism … if this is so, then 'lesbian' cannot be the transhistorical label for all same-sex activity between women." My short answer is that, while obviously we need to acknowledge the interesting fact that throughout the ages, same-sex activity has had many different relatively local sociocultural meanings and names, it wasn't invented in the 20th century. I'm talking about distinctive, relatively ahistorical patterns of sexual relationship in individuals, and not particular cultural representations of that pattern. That's a coherent distinction to make.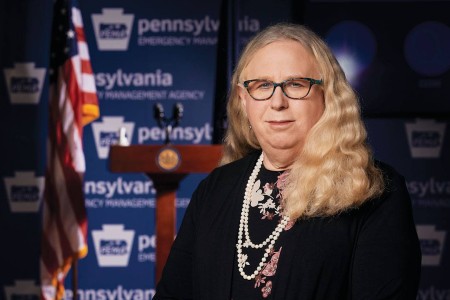 So Lesbians aren't attracted to this? Go figure........
***

1968 saw "The Population Bomb" published. A book written by Paul R. Ehrlich and his wife, Anne Ehrlich. Of course the dire predictions didn't come true. Nor did the Ehrlich's predict, POPULATION DECLINE IS TURNING EARTH INTO A GHOST TOWN, EXPERTS SAY - "GHOST CITIES" ARE LEARNING TO ADAPT TO SHOCKINGLY-LOW NUMBERS OF BIRTHS.

Countries around the world are beginning to reckon with a years-long drop in new births that has skewed population demographics heavily toward older age groups.

Thanks to that near-global drop in fertility rates, experts suggest that the planet's population could enter a period of continued decline for the first time in known human history by the second half of the 21st century, The New York Times reports.

In a more local perspective, some cities are already reckoning with the challenges of precipitous drops in new births, the NYT reports, including "ghost cities" in China and maternity wards with too few births to justify staying open in Italy. Some South Korean universities have so few students that the government is pressuring them to merge with others, and entire towns where deaths outnumber births are being consolidated in Japan.

"A paradigm shift is necessary," former United Nations chief of population trends and analysis Frank Swiaczny told the NYT. "Countries need to learn to live with and adapt to decline."
***
The ONT Musical Interlude
Born on this day:24 May 1941 Bob Dylan (Robert Zimmerman), American singer-songwriter, author, and painter. Dylan has released over 40 albums since 1964, and was a major influence on The Beatles. His biggest hits are the 1965 US No.2 single 'Like A Rolling Stone', the 1969 UK No.5 single 'Lay Lady Lay', and his 1964 UK No.1 album The Freewheelin' Bob Dylan. He has won many awards throughout his career including the 2016 Nobel Prize in Literature, and twelve Grammy Awards. Dylan was also a member of The Traveling Wilburys. via thisdayinmusic.com
***

The lack of dedication, can make you a Genius Award Winner.

Believing gun was fake, bank teller refuses to hand over cash
Suspected robber quickly arrested by off-duty FHP trooper
***

An interesting way to teach generosity. Tonight's Feel Good Story of The Day.

Telecom CEO gives graduates $1,000, says to give half away
***
Weekly commenter stats for week of 5-24-2021
Top 10 commenters:
1 [637 comments] 'Joe Mannix (Not a cop!)' [89.95 posts/day]
2 [591 comments] 'Sponge - Saying Ashli Babbitt'
3 [426 comments] 'TheJamesMadison, in a dangerous profession with a Hawksian woman at my side'
4 [416 comments] 'Jak Sucio'
5 [407 comments] 'rickb223'
6 [401 comments] 'qdpsteve'
7 [381 comments] 'Christopher R Taylor'
8 [339 comments] 'Skip '
9 [316 comments] 'Joe XiDen'
10 [303 comments] 'Doof'
Top 10 sockpuppeteers:
1 [149 names] 'Miklos, checkin Ebay for east German (no Ebay in Hungary)' [21.04 unique names/day]
2 [53 names] 'Joe Mannix (Not a cop!)'
3 [51 names] 'Duncanthrax'
4 [47 names] 'f'd'
5 [35 names] 'Axeman'
6 [32 names] 'Jak Sucio'
7 [30 names] 'My Pimp Shot My Dealer'
8 [24 names] '18-1'
9 [22 names] 'Doof'
10 [20 names] 'Sponge - Saying Ashli Babbitt'
***

Tonight's ONT has been brought to you by Land Marks.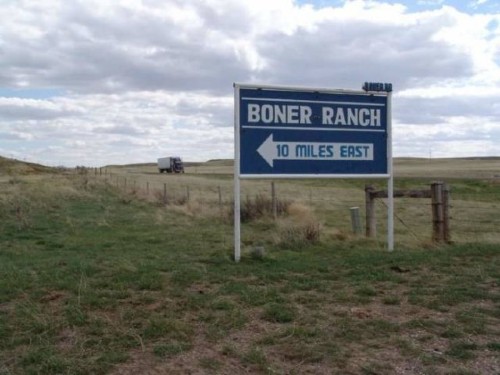 Notice: Posted with permission by the Ace Media Empire, AceCorp, LLC and Mis. Hum. Enterprises. No rights reserved. Your cob's wardrobe was provided by St. Vinnie DePaul's dental work provided by the Dynamic Dental Insurance Company. All deductibles waived for future considerations.

posted by Misanthropic Humanitarian at
09:56 PM
|
Access Comments