« Scenes from the Intifada
|
Main
|
Obama Suggests There May Very Well be Alien UFOs »
May 21, 2021
Quick Hits: Kellogg's Cereal Wants Your Kids to Choose Their Pronouns Edition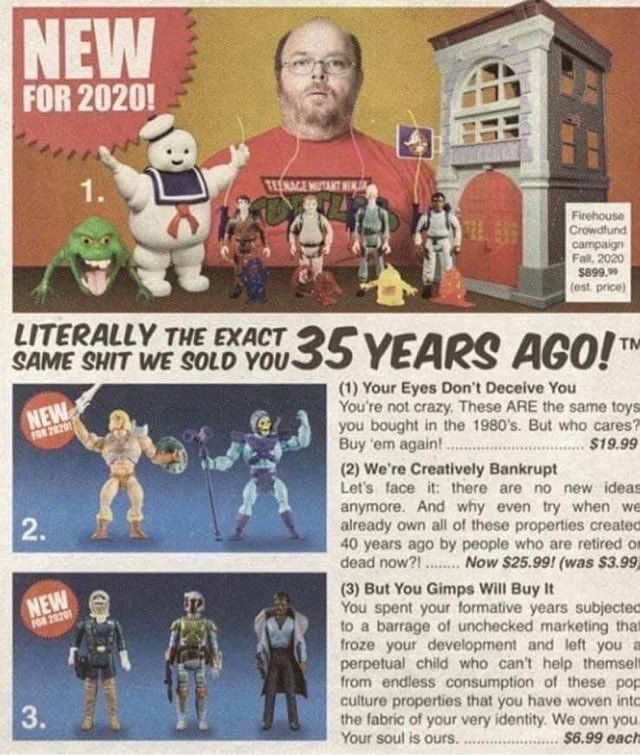 Via Buck Throckmorton in the sidebar, but it's so tasty I wanted to post it again: "Gutfeld!," now playing weeknights at 11pm, is beating Jimmy Kimmel (ABC) and Jimmy Fallon (NBC), and is only barely losing to Colbert (CBS).
And Gutfeld is actually winning in the only rating that really counts, "the demo" of adults 25-54.
Fox News host Greg Gutfeld's new late-night show recently topped traditional late-night broadcast shows "Jimmy Kimmel Live!" and "The Tonight Show Starring Jimmy Fallon" in ratings, according to Nielsen Media Research.

Gutfeld!" averaged 1.6 million viewers for the week ending May 14, beating Kimmel on ABC and Fallon on NBC, though it trailed CBS's "Late Show with Stephen Colbert," Nielsen data shows.

May 13 was the Fox show's best night so far, with 1.8 million viewers, placing second only to Colbert's show, which drew 1.9 million viewers. Gutfeld's show beat Colbert slightly in the key 25- to 54-year-old demographic.
LOL. Suck a d***, idiots.
Psychopaths are more common in cities, reports Duh! Magazine.
City slickers are more likely to be psychotic -- or so says a study published in the Journal of Environmental Psychology, which found a correlation between people who exhibit darker personality traits and a preference for urban over suburban and rural areas.

...

"Psychopathy is inversely associated with nature connectedness," authors wrote in the study's highlight section, noting that "high scoring on psychopathy was associated with a preference for inner-city living, but did not match residential history."

The researchers speculate that "nature connectedness" might be a check against psychpathy.
...

Researchers are still unsure, however, if nature is the chicken or the egg: Do city dwellers become more psychotic because of their lack of a connection to nature, or does the lack of nature make urbanites more prone to becoming psychopaths?
I would note that psychopaths need a large hunting ground. I don't just mean killers. I mean the manipulators, the users, too. When a psychopath uses and burns someone, they burn them hard. So hard that that person will never speak to them again. And it's not just that particular prey that's now out of reach -- that person will tell everyone in his friend network to avoid the psychopath.
Psychopaths therefore need a constantly-refreshing pool of potential victims.
That's hard to do in a town or suburb.
Walgreens closes 17 locations in San Francisco -- because the decriminalization of shoplifting has turned these from stores into thief distribution centers.
By a margin of 60 to 40 percent, the idiots of California basically legalized shoplifting. Proposition 47, which passed in 2014, no longer made it a felony to steal if the value of what you steal doesn't exceed $950. It's also no longer a felony to receive stolen property valued at less than $950. And so...

Instead of being punished as a felon, you are hit with a misdemeanor, and in many cases not even that.

As you can imagine, this has turned into a free-for-all for shoplifters and a stone cold nightmare for retailers.

The result?

According to this headline in the far-left San Francisco Chronicle... " 'Out of control': Organized crime drives S.F. shoplifting, closing 17 Walgreens in five years."

To which, I can only say LOL.
Kellogg's cereal "Together with Pride -- for your kids -- encourages them to make up their own pronouns: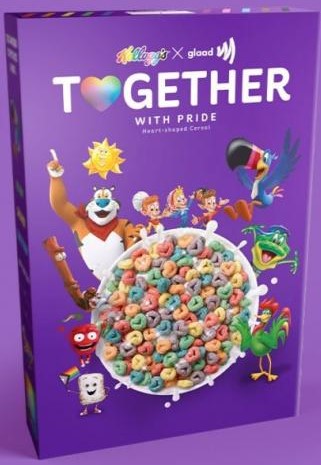 There was video of that drag queen singing "The hips on the drag queen go swish swish swish" for children aged 3 to 8 -- paid for by PBS and the NY Department of Education, which I failed to link for you yesterday.
So I'm linking it for you today, because I'm a swell guy who only wants what's best for you.
Remember the Woke Army's new recruitment ad for military service and having Sex & the City themed cocktail nights?

Well, the Woke Army has pulled the Typical Girl Move of disabling comments on its "soft" recruitment ad, apparently now targeting only Karens and Lesbians and Lesbian Karens.
Army Strong! But also, they get very very hurt by mean comments.
Don LeMon is "not a political person."
But he needs you to know the Republican Party is "obsolete," and is "not dealing in reality."
And also: that he is not a political person.
Not the first time she's wiped off some male fluid on to her skirt.

We're gonna need the Steve Inman play-call for this:

posted by Ace at
05:37 PM
|
Access Comments