« Daily Tech News 20 May 2021
|
Main
|
Mid-Morning Art Thread »
May 20, 2021
The Morning Report - 5/20/21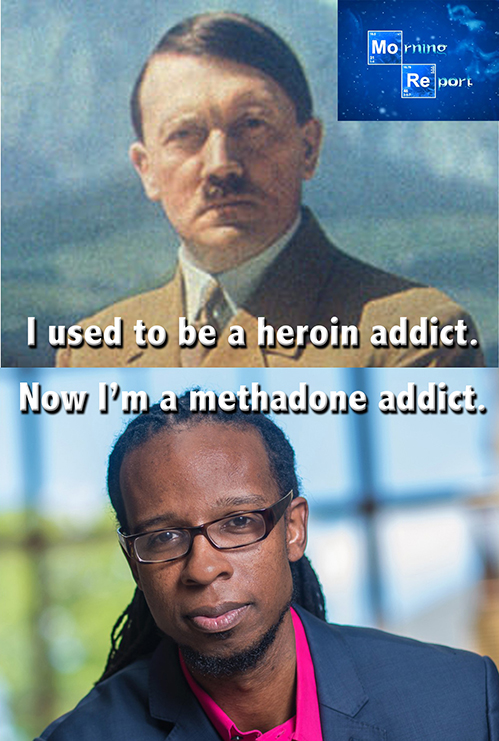 Good morning kids. Thursday, and as Mark Twain (attributed) once said,
"History doesn't repeat itself, but it often rhymes."
That's just all kinds of ironic considering Mark Twain and his works are about to be tossed onto the bonfire of the insanities, for obvious reasons, by today's neo Cultural Revolutionaries. There are several stories that bring this into disturbingly sharp focus and, although at first glance seemingly unrelated, mesh together if not like William Wordsworth then for sure like the Nantucket limerick.
Golda Meir, in her book A Land of Our Own: An Oral Autobiography,spoke about the different ways in which the two parties viewed children during the imperialist Arabs' endless efforts to push the indigenous Jews out of their land.** Most people remember only the last sentence -- "Peace will come when the Arabs will love their children more than they hate us" -- but it's actually the preceding sentence that illuminates the vast moral chasm between Israelis and Arabs:

When peace comes we will perhaps in time be able to forgive the Arabs for killing our sons, but it will be harder for us to forgive them for having forced us to kill their sons. Peace will come when the Arabs will love their children more than they hate us.

Now, though, a recording of a conversation between an Israel Defense Force soldier warning an Arab in Gaza to evacuate a building reveals that this understanding of the difference between Israelis and Arabs in Gaza and the West Bank isn't propaganda at all:

Arab: I can't get all of the people out. I need at least two hours to get them out.

IDF: Listen, we are going to bomb the building.

Arab: You want to bomb? Bomb whatever you want.

IDF: No, brother, we need to do everything we can so you don't die.

Arab: We want to die.

IDF: But you have a responsibility for children's lives.

Arab: If the children need to die then they'll die.

IDF: God forbid! God forbid! Why do you want to die?

Arab: This is how we reveal your cruelty.

...**You will no longer find the word "Palestinians" in anything I wrote because that gives the Arabs in Israel, Gaza, and the West Bank a historic legitimacy that has no basis in truth. There has never been an independent, Arab- or Muslim-controlled "Palestine" on that land.
Clear your mind for a moment of politics, religion, the Middle East and history. Then concentrating on only the words themselves, read that exchange; the Arab sounds dictionary-definition psychotic. The last two lines especially hit you right in the face. This is the same mindset the Japanese had on Saipan and Okinawa, convincing civilians to kill themselves because the GIs were going to torture them, or cannibalize them. And if they didn't believe them, they shot them rather than let them fall into the hands of the Americans and find out otherwise. But that madness quickly ended on the deck of the Mighty Mo. This madness about Israel has been going on since 1948 and about Jews for over 2,000 years.
The insidious evil of it is that one group of people have been used and abused for several generations by their own kind as political and actual cannon fodder to both destroy another group they view as a nemesis and to cover up their own failings. I'm not just referring to "Palestinians," the Muslim World and Israel. Substitute blacks/minorities, the Democrat-Socialists and America as founded - and you will be astounded. I'm a poet and I didn't even know it. The dozens of cities that burned last summer was in fact an artificially-created "intifada" (which was artificial itself). All based on the lie of "white privilege," "systemic racism" and "black genocide at the hands of law enforcement" and so on.
GOSPEL EMMES TRUTH 1: The misery, squalor and suffering of blacks and other minorities in this country is the fault of the Democrat Party and the socialist movement. The latter have used the former for the sole purpose of accruing power and instituting policies that both cement and grow that power while making those they supposedly champion even more miserable than before - all while blaming Republicans, conservatives, whites and America as founded as irredeemably guilty for the genocide they, the Left, caused.
GOSPEL EMMES TRUTH 2: The salvation of both these "oppressed" peoples lies in those they have been brainwashed to hate and blame for their misery.
The ACLU and SPLC and now the damned Justice Dept. are going on about "white supremacists" being the gravest danger to "our sacred democracy" (spit!). A few thousand loons in a nation of 320 million are about as dangerous to me as a Wuhan Frankenstein bat virus. But now take a look at Critical Race Theory and the 1619 Project. This madness isn't warmed over quotes from Mein Kampf mimeographed on flyers. This is being taught in almost every school from coast to coast as a cornerstone of the national curriculum and again, substitute "white" for "Jew" and it's the same damned thing.
Meanwhile, from out of left field, but when you think about it relevant to what we are seeing in the here and now...
The last remaining World War II Nazis are living comfortably at home in Germany, leading normal lives and, in some instances, are still proud of their participation in one of world history's biggest atrocities.

In the chilling new documentary "Final Account," out Friday, British director Luke Holland, whose grandparents were killed in the Holocaust, interviewed several former Nazis about their memories of the murderous Third Reich. It took him 10 years to track his elderly subjects down and capture them on film. And Holland himself died in June shortly after completing his movie...

...The interviewees mostly began their participation with the Nazis when they joined the Jungvolk, a mandatory program for boys between the ages of 10 and 14. After that, they advanced to Hitler Youth or the female equivalent, the League of German Girls...

...An unnamed woman added: "We didn't support the party. But we liked the uniform. We went along with it, because we enjoyed it -- putting on the uniform and going on marches."

But the innocence was a ruse. From a young age, they were being taught to hate.

"We learned to read with the normal alphabet book, but we also had a Jew-themed alphabet book," Werk said. "It had a caricature of a Jew for each letter. I remember one in particular: a butcher's shop that was really greasy and filthy. A disgusting Jew with dirty long hair and a hat, behind the counter. Next to him, a blond German girl with a white apron. He had his hand where it shouldn't be."

Although many subjects expressed shame for their role in the Holocaust, others have no regrets at all. When one anonymous man remembered calling guards from the Bergen-Belsen concentration camp to bring back escaped Jewish prisoners who were hiding in his farm's pigsty, he laughed...

...When asked if 6 million Jews were killed during the Holocaust, Sametreiter denied it.

"That's a joke," he said. "I don't believe it. I will not believe it. It can't be. Today they say. Excuse me, but it's the Jew who puts it like that. The scale that is claimed today, I deny that, too. I deny it. It didn't happen."
Funny, as in sick, how on the one hand people can claim the Shoah never happened then two seconds later wishing for another Hitler to come along. THIS is CNN.


ABOVE THE FOLD, BREAKING, NOTEWORTHY
CIVIL WAR 2.0: LEFTIST PERSECUTIONS, CAPITOL HILL BLACK WEDNESDAY PROTEST AFTERMATH, DEMOCRAT PUTSCH, AMERICAN DISSOLUTION
NOTE: The opinions expressed in some links may or may not reflect my own. I include them because of their relevance to the discussion of a particular issue.
ALSO: The Morning Report is cross-posted at CutJibNewsletter.com if you want to continue the conversation all day.
Follow us on Twitter: @CutJibNews
Follow us on Instagram:@Cutjibnewsletter

posted by J.J. Sefton at
07:33 AM
|
Access Comments