ę Quick Hits: Like a Viking Edition
|
Main
|
Videos Show Caravans of Thugs Flying The Palestinian Flag Driving Around LA, Looking For Jews to Assault Ľ
May 19, 2021
Lori Lightfoot: In the Interests of "Inclusivity," I Am Excluding All White People From Interviewing Me
Xhe announced the No Whites Allowed policy on Twitter -- but soft-pedaled it as merely "prioritizing" "black and brown" reporters, when in fact she was excluding white reporters completely.
I ran to break up the status quo that was failing so many. That isn't just in City Hall.

It's a shame that in 2021, the City Hall press corps is overwhelmingly White in a city where more than half of the city identifies as Black, Latino, AAPI or Native American.

Diversity and inclusion is imperative across all institutions including media. In order to progress we must change.

This is exactly why I'm being intentional about prioritizing media requests from POC reporters on the occasion of the two-year anniversary of my inauguration as mayor of this great city.

This is an imbalance that needs to change. Chicago is a world-class city. Our local media should reflect the multiple cultures that comprise it.

We must be intentional about doing better. I believed that when running for office. I stand on this belief now. It's time for the newsrooms to do better and build teams that reflect the make-up of our city.
This used to be the sort of thing that would get you a Civil Rights Division investigation, or a lawsuit from the press, with a court eager to issue an order of mandamus directing the mayor to stop being racist.
But there's no way Biden's racist DOJ is going to investigate this. And there's no way the corrupt corporate media, which is actively pushing the idea that if you're bigoted and nasty to whites that can't be racism because whites deserve it, is going to file a lawsuit.
This is all a prelude to Zimbabwe-style racial revenge violence -- which will be blessed by the Democrat Media State as "social justice assaults."
One Latino reporter refused to play ball:

That's a reference to Lightfoot's lesbian "wife:"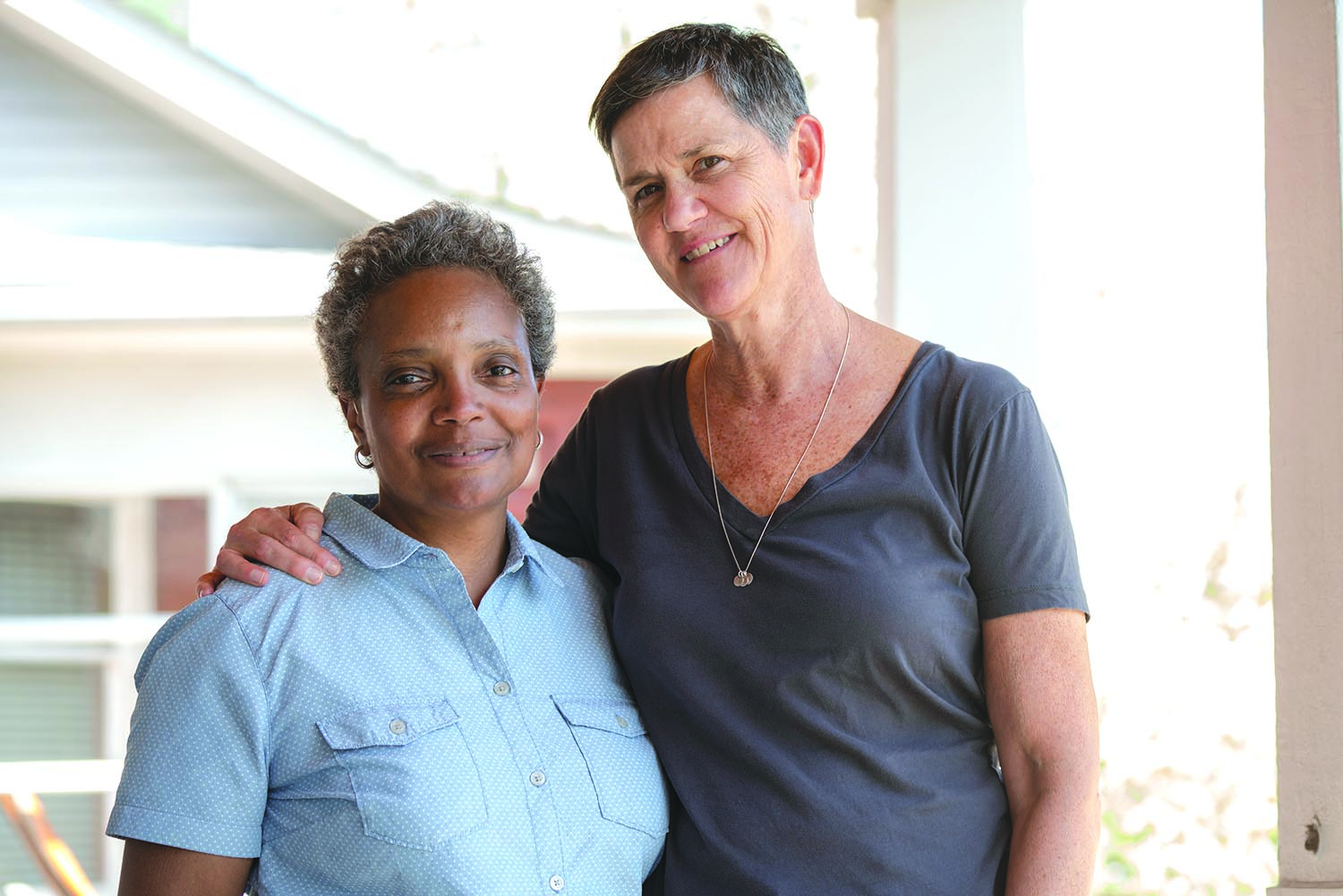 A Black Panther in the streets, but a Klansman in the sheets!
(Hey, that's a pun!)

posted by Ace at
03:10 PM
|
Access Comments