« EMT 5/22/21
|
Main
|
Nurturing the Good [KT] »
May 22, 2021
Saturday Morning Coffee Break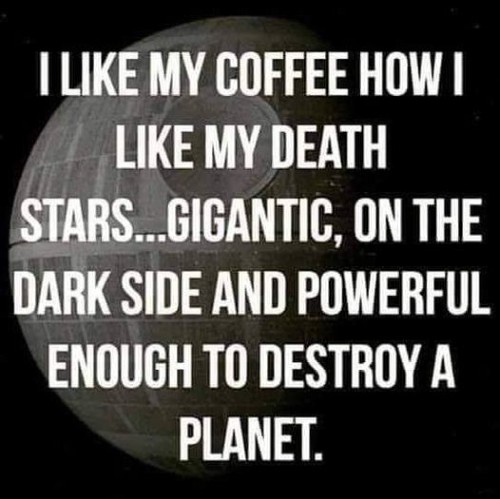 (H/T ALH)

I can't argue with that meme. Good morning Horde.
***
People aren't the only creatures which need coffee.
***
I love dark roast coffee. And now Dark Roast is found to be good for you. (H/T CBD)

Conclusions: Our results indicate that regular consumption of a dark roast coffee blend has a beneficial protective effect on human DNA integrity in both, men and women.
***

Opine. Bloviate. Hey, it's an open thread, just be kind to one another. And one last request, have a nice weekend!

posted by Misanthropic Humanitarian at
09:00 AM
|
Access Comments