« Mid-Morning Art Thread
|
Main
|
Ten Year Old Boy Blasts School Board Over Mask Policy, Calls Them Hypocrites »
May 19, 2021
The Morning Rant: GOP-Controlled States Won* By Biden Need To Adopt The Maine/Nebraska System For Allocating Electoral Votes
[Buck Throckmorton]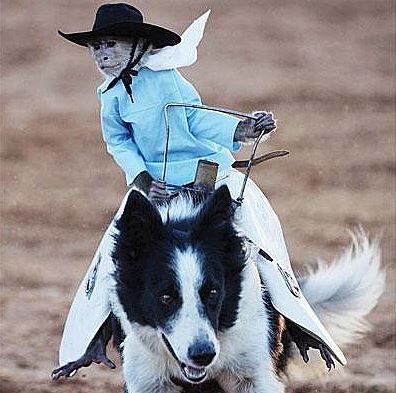 Republicans have solid majorities in the statehouses of Arizona, Georgia, Pennsylvania, Wisconsin and Michigan, and they also hold at least half of the Congressional seats in each of those states, but all 73 electoral votes from those states went to Joe Biden in 2020. It's time for these states to adopt the Maine/Nebraska system ("Congressional District System") of allocating electoral votes, wherein the statewide winner only receives two electoral votes, while the remaining electoral votes are allocated to the candidate who wins each individual congressional district.
Assuming that Congressional districts held by Republicans voted for Trump in those five states, and if those states had used the Congressional District System, then Trump would have picked up 34 more electoral votes, which would have made a 68-vote swing in the final vote differential. The actual 2020 electoral college vote of 306 (Biden) to 232 (Trump) would then become 272 (Biden) to 266 (Trump.) That would have left the GOP just 3 votes shy of a 269-269 tie. Those 3 votes might already be headed the GOP's way with re-apportionment based on the 2020 census.
I am not going to re-hash all the ballot fraud and irregularities from 2020 - they have been well-documented elsewhere - but when Pennsylvania Democrats are successful in casting multiple ballots for voters born in the 1800s, you can rest assured that there are a heck of a lot more fraudulent ballots that were cast in the name of people who hadn't yet reached their 120th birthday.
Despite the GOP's control of their statehouses, the only time since the 1980s that a Republican presidential candidate won in Pennsylvania, Wisconsin, or Michigan was Trump in 2016. Narrowly. And the Democrat political machines will never let it happen again. The chicanery in the wee hours of election night in Philadelphia, Milwaukee, and Detroit proved it.
In Georgia, with the GOP having recently lost not only the statewide presidential balloting, but also both Senate seats, it is doubtful that Georgia Republicans can ever expect to consistently beat the margin of fraud in the future. Better to settle for 8 electoral votes than none, and if the GOP were to actually win the statewide vote, they would get 10 of the 14 electoral votes.
Arizona and Georgia currently have GOP governors, so there is nothing to stop them from immediately going to the Congressional District System. Pennsylvania, Wisconsin and Michigan currently have Democrat governors, but there is a good chance they could get GOP governors in the upcoming 2022 GOP wave. They would have plenty of time to change their electoral system before the 2024 election.
Aside from swinging some electoral votes from Democrats to Republicans, the other main benefit of making the switch would be to disincentivize ballot fraud in those states' big cities. Philadelphia may be able to produce an infinite number of fraudulent ballots, but that wouldn't mean a thing in its deep-blue districts, other than padding the margin for the two electoral votes chosen statewide. Would Democrats in Philly even be motivated to commit so much ballot fraud if it only affected two electoral votes rather than 20 electoral votes? I doubt it. That alone could help swing those states from the Dem column to the GOP.
But what about conservative principles? Weren't we all talking about the sanctity of the current electoral college system after 2016, when Democrats wanted to ditch it and go with a national popular vote?
First off, by going to the Congressional District System in certain states, there is nothing that requires the Constitution to be amended – it is fully legal right now. Nebraska and Maine already do it. By contrast, the national popular vote would require a constitutional amendment, and the election laws that Democrat politicians and judges changed by decree in 2020 were done by illegal methods. I am not going to sit still and be a principled loser in the face of ballot fraud and illegal last-minute voting changes. Going to the Congressional District System is a legal way to fight back against the election irregularities that are being used against us.
More importantly, my principle is to win. My principle is that the 68-vote swing from those 34 electoral votes is worth pursuing. This is a legal way to do it. And you know what, if Georgia can stop the election fraud in Fulton County and return to being bright-red, it can simply go back to winner-take-all with its electoral votes.
New Hampshire also has an all-GOP state government right now, and it could do the same with its two Congressional districts. In a GOP-wave, other states such as Virginia and Nevada could also temporarily have an all-GOP state government. It would behoove them to quickly adopt the Congressional District System, because the "get out the vote effort" in those states will never allow a GOP presidential candidate to win statewide there.
What about Texas, Florida, and Ohio? Winner take all, baby. Because I'm principled about winning. And if Texas starts going purple with all the left-wing tech bros that Governor Abbott is recruiting from California, then Texas should change its system to ensure that the Dems don't get all of Texas' electoral votes.
Moving to the Congressional District System in certain states is not only legal and constitutional, but it will help the GOP win, and greatly negate the power of Democrat ballot fraud.
(buck.throckmorton at protonmail dot com)


AoSHQ Weekly Prayer List
Please submit any prayer requests to "Annie's Stew" at apaslo atsign hotmail dot com.
Prayer Requests:

4/5 – Captain Whitebread asks for prayers of healing for his sister, who has been diagnosed with diastolic heart failure, and prayers for strength for her and those who depend on her: her Mom (who is retired), her adult son (who is autistic and cannot work), her grand-niece who she is raising.

5/4 – Annie's Stew thanks God for a healthy baby girl for a sweet young family she knows, and successful treatment (so far) of brain cancer for the new dad.

5/12 – G. requests prayers for his blog partner and dear friend Maggie P., who is going to have open heart surgery on 5/18.


For Healing:

4/3 – My life is insanity asks for prayers for peace of mind and healing for her sister, who just learned that her breast cancer from 6 years ago has spread to her spine. She has a small tumor at the base of her neck and a fracture in her lower back. She is waiting on a treatment plan and is unsure at this time what that will bring.
5/3 Update – Her sister sends her thanks for everyone's prayers, and this medical update. They no longer see a tumor on her neck, but there is a spot on her spine, and they have determined it is a reoccurrence of her breast cancer that has spread to the bone. They also see spots on her ribs and pelvic bones. She has had a vertebroplasty, but it hasn't helped the pain. She will soon be undergoing radiation and drugs for women with metastatic breast cancer.

4/12 – Slapweasel requests prayers for Jonathan the Bear, for his upcoming surgery, and for strength and recovery.

4/27 – Grannysaurus Rex requests prayers for healing for Michael as he undergoes experimental treatment to clean his blood in preparation for a liver transplant. His entire body is failing from an infection caused by exposure to mold. The procedure has only a 30% success rate, but it is his only chance. Please pray for wisdom for his medical team and for his family, especially his 4-year-old daughter and 10-year-old son, that God's grace surrounds and comforts them.

5/12 – Ladyl asks for urgent prayers for two year old Ronan who has suddenly developed neurological symptoms.

5/13 – Prayers are needed for OregonMuse, who fell at the beginning of the month and needed surgery. He has continuing nerve damage and swelling and asks for prayer for healing as his recovery has been much slower than he'd like. He says he very much hopes to be back among the Horde but has no ETA at this point.

Romans 8:26-27:
[26] In the same way, the Spirit helps us in our weakness. We do not know what we ought to pray for, but the Spirit himself intercedes for us through wordless groans. [27] And he who searches our hearts knows the mind of the Spirit, because the Spirit intercedes for God's people in accordance with the will of God.
For submission guidelines and other relevant info, please contact Annie's Stew, who is managing the prayer list. You can contact her at apaslo at-sign hotmail dot com.


posted by Open Blogger at
11:00 AM
|
Access Comments