« Quarantine Cafe: Action Pets Edition
|
Main
|
Daily Tech News 20 May 2021 »
May 19, 2021
Wednesday Overnight Open Thread (5/19/21)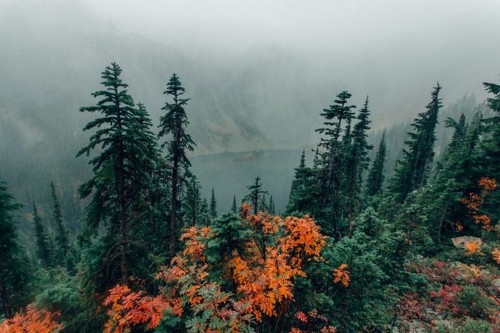 ***
The Quotes of The Day
Quote I

"We're very fortunate that the patient's condition wasn't life threatening," "Obviously it had an impact on transport to the hospital but had the patient's condition been more serious, this could've ended up as a fatality." Reading, PA Fire Chief William Stoudt.
Quote II

"We're not going to give up," Mike Johnson of Tumwater, WA
Quote III

There is a sacredness in tears. They are not the mark of weakness, but of power. They speak more eloquently than ten thousand tongues. They are the messengers of overwhelming grief, of deep contrition, and of unspeakable love. Washington Irving
Quote IV

"This is unacceptable,"
Arkansas Department of Transportation Director Lorie Tudor
Quote V

"Over the past year and a half, I've been doing some healing and self-reflective work. Through this work, I've had the revelation that I identify as nonbinary." Demi Lovato

Or "Hey, I'm an overweight lesbian who is unhappy with my life but I crave attention."
Quote VI

"I'm living in LA county which has 10 million people, and about half of 'em got COVID. So am I homesick? You bet your life," 'Crocodile Dundee' star Paul Hogan
Quote VII

"The rhythm of the land doesn't change – your farming doesn't stop. There's an old saying that you live like you die tomorrow, but you farm like you live forever. Roger Daltrey of The Who
***

President Donald Trump fires back at State of New York's witch hunt against him and his foundation.

I have just learned, through leaks in the mainstream media, that after being under investigation from the time I came down the escalator 5 ½ years ago, including the fake Russia Russia Russia Hoax, the 2 year, $48M, No Collusion Mueller Witch Hunt, Impeachment Hoax #1, Impeachment Hoax #2, and others, that the Democrat New York Attorney General has "informed" my organization that their "investigation" is no longer just a civil matter but also potentially a "criminal" investigation working with the Manhattan District Attorney's Office. There is nothing more corrupt than an investigation that is in desperate search of a crime. But, make no mistake, that is exactly what is happening here. The Attorney General of New York literally campaigned on prosecuting Donald Trump even before she knew anything about me. She said that if elected, she would use her office to look into "every aspect" of my real estate dealings. She swore that she would "definitely sue" me. She boasted on video that she would be, and I quote, "a real pain in the ass." She declared, "just wait until I'm in the Attorney General's office," and, "I've got my eyes on Trump Tower." She also promised that, if elected, she would "join with law enforcement and other Attorney Generals across this nation in removing this President from office," and, "It's important that everyone understand that the days of Donald Trump are coming to an end." The Attorney General made each of these statements, not after having had an opportunity to actually look at the facts, but BEFORE she was even elected, BEFORE she had seen even a shred of evidence. This is something that happens in failed third world countries, not the United States. If you can run for a prosecutor's office pledging to take out your enemies, and be elected to that job by partisan voters who wish to enact political retribution, then we are no longer a free constitutional democracy.
There is more, much more.
***

It's a start. I know it's hard to believe but there are Republican house members who have found a hill to defend.
A small group of House GOP lawmakers are rebelling against Speaker Pelosi's draconian mask mandate, risking large daily fines for refusing to wear the face coverings on the House floor.

The rules House Democrats put in place in January say that members are to be fined $500 on a first offense and $2,500 for a second offense if they do not wear a mask.

According to USA Today, three Republicans have already been issued $500 fines for defying the mask rules: Reps. Brian Mast of Florida, Beth Van Duyne of Texas, and Mariannette Miller-Meeks of Iowa.
***

What most of us have thought is now being proved by science. There appears to be a clear link between depression and time spent on Face Book.

A growing body of scientific evidence suggests there may be a link between social media use and depression, NPR reports, with depression and suicide rates rising among teens for over a decade — and some experts believe Facebook in particular is attempting to obfuscate any correlation between poor mental health outcomes and social media use.

It's a pertinent topic, since Facebook is trying to bring its products to a younger and younger demographic. Just last week, a group of 40 state attorneys general urged CEO Mark Zuckerberg to ditch plans to create a version of Instagram (which is owned by Facebook) aimed at under 13-year-olds, according to NBC.

Zuckerberg, however, called the research into question during a March congressional hearing that also included Twitter CEO Jack Dorsey and Google CEO Sundar Pichai.

"I don't think that the research is conclusive on that," he told representative Cathy McMorris Rodgers (R-WA) during the hearing, after she asked him to acknowledge the connection between children's worsening mental health and social media use.
***
It wasn't to long ago when a brave SWAT Team arrested a minister.
I'm surprised some 'Karen' didn't drop a dime on Aaron Wylie of Halifax, Nova Scotia. God forbid someone get around the draconian Kung Flu laws.

If you found out someone you loved only had months to live, you'd likely move heaven and earth to be with them. Unfortunately, in the complex era of coronavirus, heaven and earth are all too often mired in a sea of red tape.

Bus driver Aaron Wylie lives in Halifax, Nova Scotia. His mom, Sandra, who has liver disease, lives with his dad a four-hour drive away in Saint John, New Brunswick. He hasn't seen them since Christmas of 2019.

Devastated when he learned Sandra's prognosis was terminal, all Wylie wanted to do was find a way to see her while there was still time, but with pandemic travel restrictions and mandatory quarantine paired with budget constraints and lack of time off, it looked as if the visit might be pretty much impossible.
***

Recently I featured a story on the ONT about a 3 time felon being sentenced to life for a marijuana possession. The possession charge was a felony based upon the amount of grass he had. It was his third felony conviction.
Just imagine if every state had a 3 strikes law and rigorously prosecuted gun law violations. 3 people still might be alive.


Federal agents have arrested a white supremacist after "allegedly ditching a bullet-riddled car containing three dead men in the parking lot of an Albuquerque hospital this week.



According to The Daily Beast, the crime was the result of an apparent dispute between members of the Aryan Brotherhood prison gang.

The suspected killer, Richard Kuykendall, drove to the hospital, removed his shirt and told a security officer "that there were three dead guys in the Chevy," according to a criminal complaint.

Richard Kuykendall, 41, was charged Friday with being a convicted felon in possession of a firearm and ammunition for his role in the Wednesday triple homicide, according to The Beast, citing a "criminal complaint filed Friday in the U.S. District Court for New Mexico."


"It's far from Kuykendall's first run-in with the law. 'Kuykendall has an impressive criminal history, with at least 35 arrests in New Mexico and Massachusetts,' the complaint states. His crimes range from forgery and identity theft to larceny and conspiracy, to an assault of a family member in 2018," The Beast reported. The criminal complaint lists four convictions that prevent Kuykendall from owning a firearm.
***

The following is just an opinion. The airlines are looking to play lawsuit roulette with their latest idea.

Airline passengers may be required to step on the scale at the airport or share how much they weigh before boarding a flight, a new report suggests.

Data airlines use to measure passenger weight to ensure safety onboard planes may be outdated as the obesity rate in the U.S. increases. Now, air carriers may have to update average passenger weight, according to the airline blog View from the Wing, citing a circular advisory sent out by the Federal Aviation Administration.
***
Play stupid games. Win stupid prizes.

Alleged robber shot and killed during home invasion in Monroe County

EAST STROUDSBURG, MONROE COUNTY (WOLF) — One man was shot and killed and another seriously injured after five of them attempted to burglarize a home in East Stroudsburg.

Police say it happened around 5:45pm Monday at a home on McKinley Way in Smithfield Township.

During an attempted robbery, the victim, 26-year-old Tyheem Downs, fought his attackers and used a gun during the confrontation.

A 23-year-old from New Jersey was shot and killed. His name has not yet been released by authorities.


Another of the assailants, Unique K. Rainey, a 23-year-old from Scranton, was seriously injured and the three other known suspects; a 21-year-old from Scranton, a 19-year-old from East Stroudsburg, and another from Scranton, fled the scene.

I'm betting that Unique really isn't.
***

Sometimes saying, "Sorry" doesn't cut it. Is this one of those times? Probably not as long as nobody is maimed or killed.

Chinese safari park 'sincerely sorry' for not telling public escaped leopards on the loose

Two of the animals have been captured but the third is still on the loose in Hangzhou, one of China's biggest cities.
***

Filler material in a Wednesday ONT? Sure. Why not? It's Slate FWIW. After the couch and toaster f*ckers. Why not a vacuum f*cker?

Dear Prudence,

I came home early from work on Friday to the unexpected sound of the vacuum cleaner running in my 12-year-old son's room. Thinking that perhaps this was a sign of the apocalypse—my son cleaning his room without major nagging on my part—I burst in there and caught him with his pants down and the hose attachment attached to his, well, you know. He froze like a deer in the headlights and, after picking my jaw up off the floor, I mumbled something stupid like "excuse me" and turned around and walked out and hid in my room. He left to go to his dad's for the weekend shortly thereafter. He will be home tomorrow night after school and I don't know what to say to him. Actually, do I have to say anything to him or can I just act as though this never happened and not say anything about it at all? (I much prefer option two, by the way.) What do you think?

No word if the cop in the following video is one of those reprobates.
***
The ONT Musical Interlude
Born on this day: 19 May 1945
English musician, singer, songwriter Pete Townshend, The Who. Had the 1965 UK No.2 single 'My Generation' and the 1967 US No.9 single 'I Can See For Miles' plus over 20 other UK Top 40 hit singles, 16 US Top 40 singles and rock opera albums 'Tommy' & 'Quadrophenia'. Townshend became known for his eccentric stage style swinging his right arm against the guitar strings in a windmill style, often smashing guitars on stage. Although known primarily as a guitarist, he also plays keyboards, banjo, accordion, harmonica, ukulele, mandolin, violin, synthesiser, bass guitar, and drums. via thisdayinmusic.com
AND
Born on this day: 19 May 1949
Dusty Hill, bass, keyboardist, and co-vocalist with ZZ Top, who had the 1984 US No.8 and 1985 UK No.16 single 'Legs'. ZZ Top has had global album sales in excess of 50 million as of 2014. Along with his brother Rocky Hill and future fellow ZZ Top member Frank Beard, Hill played in local Dallas bands the Warlocks, the Cellar Dwellers, and American Blues. via thisdayinmusic.com
***

Piss on you. Genius Award Winner.

A South Carolina man doused his girlfriend with a bucket of urine during an argument early today in the couple's apartment, police report.

Responding to a 3:15 AM disturbance call, Myrtle Beach cops spoke with the 27-year-old victim, who "did have urine soaked clothing," according to an incident report.

The woman said that her boyfriend, Fred Funnye, 61, got drunk earlier in the evening and, after returning to their residence, started an argument with her "about favors that needed to be done."

After Funnye called her a "bunch of profanities," the woman said, he "grabbed a bucket he uses [to] relieve himself with and threw it at her." The report does not address why Funnye opts to urinate in a bucket.

An officer on scene reported spotting "liquid on the floor" and smelling urine.
***
Neural implant lets paralyzed person type by imagining writing Tonight's Feel Good Story of The Day.

Neural implant lets paralyzed person type by imagining writing
A paralyzed individual hit 90 characters per minute, 99% accuracy.

Elon Musk's Neuralink has been making waves on the technology side of neural implants, but it hasn't yet shown how we might actually use implants. For now, demonstrating the promise of implants remains in the hands of the academic community.

The big advance in Elon Musk's Pong-playing monkey is what you can't see
This week, the academic community provided a rather impressive example of the promise of neural implants. Using an implant, a paralyzed individual managed to type out roughly 90 characters per minute simply by imagining that he was writing those characters out by hand.
This is pretty cool.
***

Tonight's ONT has been brought to you by Road Rage Prevention.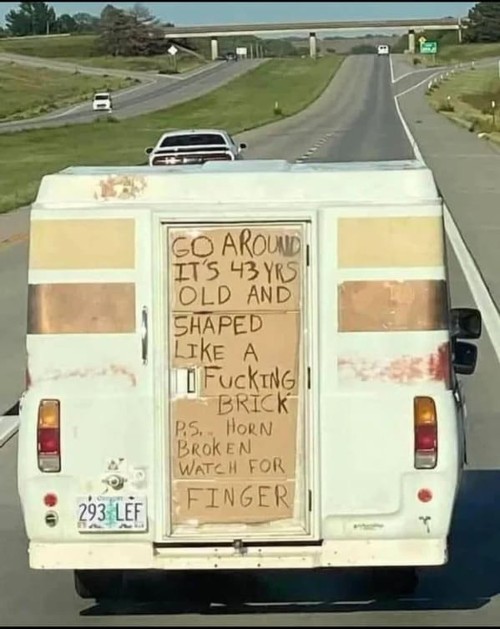 Notice: Posted with permission by the Ace Media Empire, AceCorp, LLC. and the First Amendment. For a transcript of tonight's proceedings send $5.00 and a SASE to Mis. Hum. Enterprises.

posted by Misanthropic Humanitarian at
09:36 PM
|
Access Comments