« Daily Tech News 14 May 2021
|
Main
|
Mid-Morning Art Thread »
May 14, 2021
The Morning Report - 5/14/21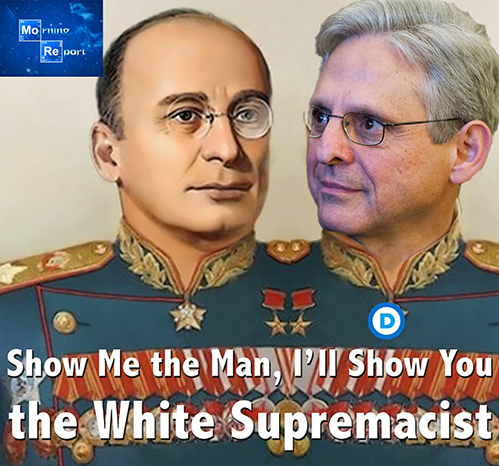 Good morning kids. Friday and the weekend is here. Well the IDF has launched its ground offensive into Gaza in order to wipe out the terrorists and their rocket launch sites. That's all well and good, and of course necessary. But I don't think it's really going to solve the problem at its root level, which is the toxic combination of inbred Jew-hatred and Iran. Put that aside for a moment. In similar situations over the past 20 or more years, Israel has been schizophrenic in its response to these kind of challenges. Lest we forget, Gaza not that long ago was actually Israeli territory which none other than Ariel Sharon, an ex-general and noted hard-liner, handed over in 2005 to the so-called "Palestinians" as part of, you guessed it, "the peace process." Look what it got him. Naturally, you cannot discount the international community's hatred for the Jewish state coupled now with our own junta's antipathy, and Israel has to defend itself with more than just one hand tied behind its back.
Fact: "Palestine" and "Palestinians" are a fictitious country and people cooked up by the KGB in the early 60s. The Jewish/Israeli connection to the Holy Land goes back thousands of years in recorded, documented actual history.
Reality: the world for the most part sees just the opposite. Lots of parallels between this situation and what we have here in the former United States vis a vis the rewriting of our own history by Marxists, but that's for another time, yet worthy of pondering.
I can't really comment on the mindset and machinations of Israel's leaders and its people. I can only comment as a more than casually interested observer. But from my perspective this cannot go on. For that all-too-brief four year period, President Trump understood with absolute clarity who were the good guys and who were the bad. The results spoke for itself in the Abraham Accords and with Iran on the ropes. As for Israel, short of Rachel Corrie-ing Gaza into the Mediterranean, this crap is going to happen again. More missiles, more terror tunnels and so on. Let's face it; if you step on a snake's tail, it's only going to turn around and bite you. You have to cut off its head. And that's Tehran.
Iran is gambling that with Trump gone and with Obama/Jarret/Soros/Ayers speaking through Biden like Pazuzu speaking through Linda Blair, and the Chi-Coms and Russians set to move into the Middle East without much opposition save for a bit of stray pea soup and a nod-and-a-wink protest, they can build A-bombs to their Turkish delight. They are also gambling that Trump was the glue that held the Abraham Accords together. Trump or no Trump, Iran's neighbors across the Gulf are bitter enemies, culturally and geo-politically. The last thing the Saudis and the Emiratis want is a nuked-up Iran. We'll see if Iran just bet the house and lost. That said, if Israel, the KSA and UAE struck Iran, things could get real interesting real fast.
Meanwhile, in the psycho ward comprising our own nightmare here in the land of the freebie and the home of the depraved, we the people of We The People are besieged on all sides from a feral junta and its acolytes and followers. This Merrick Garland cancer is morphing into the bastard child of Tomas Torquemada and Roland Freisler. From the estimable Robert Spencer:
It could be worse: he could be on the Supreme Court. But as attorney general, Merrick Garland can do as much damage or more to our fragile and besieged republic than he could if Barack Obama had succeeded in placing him on the high court. A revealing piece in Yahoo News by "journalist" Alexander Nazaryan Wednesday revealed not only Garland's frankly troubling agenda, but also how the establishment media runs interference and sells that program to a largely unsuspecting American public.

Garland, according to Nazaryan, "told Congress on Wednesday that violence incited by white supremacists poses 'the most dangerous threat to our democracy.' That assertion reflects near-universal consensus among national security experts, including those who worked for the Trump administration."

Yeah, just like those seventeen intelligence agencies that had come to a consensus that Russia had hacked the 2016 presidential election. In both cases, they had a consensus, they just didn't have any evidence...

...The realities bear restating: the January 6 Capitol riot was not an insurrection. The protesters were unarmed. There was no plan to overthrow the government, no ringleader, no actual incitement or call to violence from Trump. Nothing. And aside from that, they have to go back to Oklahoma City, Waco, and Ruby Ridge, all of which took place over two decades ago, which in itself demonstrates that they don't have any recent incidents of "white supremacist terrorism" to invoke. The Proud Boys are not white supremacists. They aren't terrorists, either; if they had been responsible for any actual terrorist act, you can be sure Alexander Nazaryan would have mentioned it.

Meanwhile, there has been the Boston Marathon jihad attack, and the Orlando and Fort Hood and San Bernardino jihad massacres, and numerous others that have gotten little or no media attention, and no demonstration of concern from Merrick Garland...

...This is deception and deflection at the highest level of government. The agenda of Garland and his colleagues is obvious and insidious: they're going to find those white supremacist terrorists, and they're going to prosecute and destroy them. If they don't find any white supremacists in sufficient numbers, they will claim that law-abiding conservatives are white supremacists, and defame and destroy them accordingly. Garland's spurious assessment of the domestic terror threat must be seen against the backdrop of the left's increasingly common habit of referring to virtually anyone who opposes the hard-left, socialist agenda of Biden's handlers and the establishment media as a white supremacist. This isn't just a smear. It's a smear with a definite purpose, and is heading us straight to the persecution of dissidents. That would be us.
Unlike the so-called mythical "Palestinians," white supremacists actually did exist at one time. They were known as the Armed Militant Wing of the Democrat Party, the Ku Klux Klan. That aside, as per my emphasis above, Spencer's warning is dead on. It's one thing to listen to Democrats spout the usual crap and political attacks on their opponents, but this guy's tone and temperament are chilling. He is a true believer. Even if he isn't, we are at a point where losing is no longer merely politics as usual. This is life and death. For us as individuals and for whatever the hell this nation is or will be going forward. All the marbles.
Almost as an aside, this is a quote from a woman Katie Hopkins spoke with when she visited the Villages in Florida:
"You know what, girl? I am 80. I have lived a great life, and I am doing what the hell I please with who I want, and I really couldn't care less what anyone thinks. I don't owe anyone anything and I have nothing to prove. I am as free as I can be."
I almost wept when I read what that woman said. Sounds like what Ronald Reagan referred to when he warned us "one day we will spend our sunset years telling our children and our children's children what it was once like in the United States where men were free."
Have a nice weekend.


ABOVE THE FOLD, BREAKING, NOTEWORTHY
CIVIL WAR 2.0: LEFTIST PERSECUTIONS, CAPITOL HILL BLACK WEDNESDAY PROTEST AFTERMATH, DEMOCRAT PUTSCH, AMERICAN DISSOLUTION
NOTE: The opinions expressed in some links may or may not reflect my own. I include them because of their relevance to the discussion of a particular issue.
ALSO: The Morning Report is cross-posted at CutJibNewsletter.com if you want to continue the conversation all day.
Follow us on Twitter: @CutJibNews
Follow us on Instagram:@Cutjibnewsletter

posted by J.J. Sefton at
07:21 AM
|
Access Comments