« Quarantine Cafe: Cat Burglar Edition
|
Main
|
Daily Tech News May 11 2021 »
May 10, 2021
Monday Overnight Open Thread (5/10/21)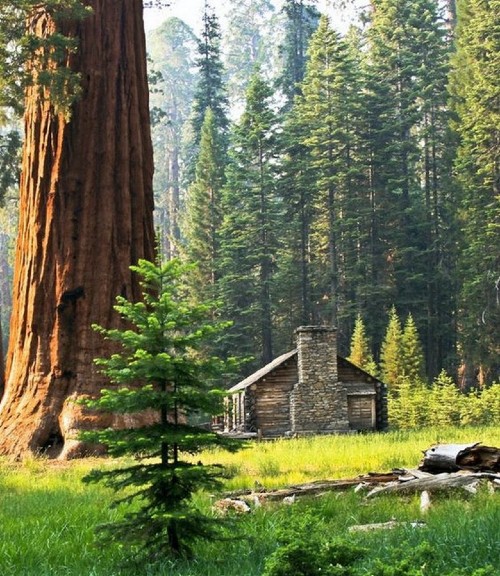 ***
The Quotes of The Day
Quote I


"I think that it is a rather astonishing extension of wokeness in now that the door seems to be opening that someone's political viewpoint reflects on their fitness as a parent. It is one of the clearest infringements on someone's free speech by the state to have a court threaten to restrict a parents' rights to their child based upon … the propriety of a person's political beliefs." Michael Stutman, who is an attorney specializing in matrimonial law and the current chair of the New York City Bar Association's Matrimonial Law Committee
Quote II

"During this time when so me imagine trans people at their worst, Lutherans have once again declared that transgender people are beautiful children of God. Thank you to everyone who has been praying for me and my family as I accept this call." The Rev. Megan Rohrer
Quote III

"I remember trying to run but it felt like the ground was quicksand, like sinking into the ground, then everything went black.Paula Smith
Quote IV


"What has happened to me in the last month, despite not cheating, has resulted in one of the most terrifying, isolating experiences of my life," Sirey Zhang, a first-year student at Dartmouth's Geisel School of Medicine
***

Texas Attorney General Ken Paxton is incensed. Then do something about it instead of writing butt hurt letters aimed for publicity.
Yawn, wake me up when any of the Antifa or BLM thugs are arrested, tried and convicted.
***

Fat, drunk, and stupid is no way to go through life. What a country.

71% Of Eligible Gen-Zers Don't Qualify For Military Due To Obesity, Criminal Records And Other Reasons

Bloomberg is out with a Monday report chronicling the sad state of affairs the US military has found itself in - notably trying to lure eligible recruits from Generation Z with a cartoon series dubbed "The Calling," which will run on YouTube during May and June.

As Bloomberg notes, "The Army—the U.S. military's largest service—faces a complex set of problems: the eligible recruiting pool into all military services is small; and the newest generation of prospects, Gen Z, has had almost no contact or knowledge of the military, which has largely fought wars abroad since 2001. The Gen Z cohort grew up with technology, the internet, and social media."

The videos feature Emma, the self-proclaimed spoiled kid; David, the Hawaiian kid who at first didn't let himself dream about becoming a pilot; Rickie, who grew up in a religious Haitian family in Florida; Janeen, a singer performing on cruise ships who joined the Reserves with the help of her Vietnam-veteran father; and Jennifer, born to first-generation Dominican immigrants, who worked long hours to make ends meet. -Bloomberg

This solider has a sense of humor. Or had a dog growing up. Or both.
***

The use of a "face diaper" is examined.

The Mask...
"The Mask is the new gender-neutral burka..." -- The Overlord

I hate the facemask.

I'm sick to to death of having to wear one to mollify a crowd of pussies living in fear that they might get the sniffles.

I'm about to choke the next vaccinated bitch who demands I wear mask because her grandmother died of complications of constipation and the flu. Nine years ago.

This -- this entire, manufactured COVID-19 panic -- is, and has always been, theater.

The Mask has become a new symbol of oppression and new means of identifying just who it is that it's okay to discriminate against.

And like the burka, The Mask represents a loss of civil and human rights, it is a fundamental denial of humanity. Not a "safety measure", not a prophylactic to help "slow the spread", nor even a prudent and courteous precaution to take to protect the most-vulnerable.

The Mask is a visible sign of "who belongs" in a world separating into two, distinct camps -- the Sheep and the Individualist.
***

Biden and his posse of clowns continue to govern from the left. Let's chemically castrate kids who are mentally ill.

On Monday, the Department of Health and Human Services (HHS) laid the groundwork for forcing doctors and hospitals to perform transgender surgery in the name of fighting "discrimination." HHS Secretary Xavier Becerra and Assistant Secretary of Health Rachel Levine (a biological male who identifies as a woman) announced that HHS would adopt the Orwellian redefinition of "sex" to force transgender ideology in the medical field, mainstreaming the arguable chemical castration of children.
***
Self-driving cars and 5G networks. Wow, what about us who live in flyover country with less than stellar cellular signals?

Nearly all car crashes are due to human error


According to National Highway Traffic Safety Administration (NHTSA) data, 37,461 lives were lost on U.S. roads in 2016. And 94 percent of vehicle crashes are due to "human error." NHTSA estimates that vehicle safety developments helped raise the annual number of lives saved from 115 in 1960 to 27,621 in 2012. Cumulatively, these improved safety technologies saved over 600,000 lives between 1960 and 2012.


As we are moving toward full automation, there has been a lot of development in driver assistance. This is where a vehicle is controlled by the driver, but there are some driving assistance options like collision warning, automatic emergency braking, lane departure warning, and adaptive cruise control are already helping to save lives and prevent injuries.

With self-driving technology and 5G, we could reduce car crashes and fatalities further. To understand how self-driving technology can make cars safer, we need to understand how fast humans can react to road hazards first.
***

Our elected and bureaucratic "betters" seem to love China and its ways. Is this what the Left wants for everyone? A social credit system.

The Chinese Communist Party has been constructing a moral ranking system for years that will monitor the behavior of its enormous population — and rank them all based on their "social credit."

The "social credit system," first announced in 2014, is "an important component part of the Socialist market economy system and the social governance system" and aims to reinforce the idea that "keeping trust is glorious and breaking trust is disgraceful," according to a 2015 government document.

The rankings are decided by China's economics planning team, the National Development and Reform Commission (NDRC), the People's Bank of China, and the Chinese court system, according to the South China Morning Post.
***

I'm not quite prepared to believe EV will cost the same if not cheaper to make than cars with combustion engines.

Electric cars and vans will be cheaper to produce than conventional, fossil fuel-powered vehicles by 2027, and tighter emissions regulations could put them in pole position to dominate all new car sales by the middle of the next decade, research has found.

By 2026, larger vehicles such as electric sedans and SUVs will be as cheap to produce as petrol and diesel models, according to forecasts from BloombergNEF, with small cars reaching the threshold the following year.

Electric vehicles reaching price parity with the internal combustion engine is seen as a key milestone in the world's transition from burning fossil fuels.


Electric car insurance in UK 'is £45 less than for petrol or diesel vehicle'
Read more
The falling cost of producing batteries for electric vehicles, combined with dedicated production lines in carmarkers' plants, will make them cheaper to buy, on average, within the next six years than conventional cars, even before any government subsidies, BloombergNEF found.
***

Call me an old curmudgeon. I'm comfortable in my own skin. I'm one who doesn't believe in Internet beauty tips. What can go wrong using TikTok videos for beauty tips?

She went on to reveal, "This is the result of attempting to remove scarring I inflicted on myself trying to replicate an at-home beauty procedure I saw on a TikTok video two months before Big Brother." (Based on this latest season commencing in April, this would have been in February.)

In an addendum to her original post, she clarified, "I literally shoved needles deep into my skin" on a TikToker's recommendation.

Anything for 15 minutes of fame.
***

Have you been following the Kentucky Derby debacle? The dog did not eat your homework. And the horse did not eat "bad hay". C'mon dawg, you have to do better than that.

Baffert says one test issue was created by a groom urinating in the stall after the groom had been taking cough medicine. Horse ate some of the hay.
***

What happens in Poland doesn't stay in Poland.

The 18th Airborne Corps has launched an investigation into the leadership of the 101st Airborne Division's Combat Aviation Brigade following a deployment to Europe last year, officials told Army Times Monday.

The inquiry by the headquarters at Fort Bragg, North Carolina, comes in the wake of a previous investigation that uncovered how one of the unit's subordinate battalions broke Army rules by visiting a strip club during an official trip to Gdansk, Poland.


The battalion's executive officer went missing for a day following a drunken nighttime outing in September, and he later claimed to investigators that he was drugged at the strip club and charged excessive amounts on his credit card.

Stars and Stripes first reported the new investigation, in addition to the original one.
***

The following stories clearly show: You will be made to care. And if not, the full weight of the government will be used to bend or break you.

How dare you criticize a black woman who was supported by the likes of George Soros!!!

Baltimore City State's Attorney Marilyn Mosby Claims Fox Affiliate Coverage of Her Is "Racist" – Files FCC Complaint
In a formal complaint filed with the FCC, Mosby's office alleges that Baltimore TV station WBFF's coverage of Mosby "upon viewing could reasonably be characterized as blatantly slanted, dishonest, misleading, racist, and extremely dangerous."

Blessed are ye, when men shall revile you, and persecute you, and shall say all mannerof evil against you falsely, for my sake. Matthew 5:11 (KJV)

Calgary Pastor Artur Pawlowski is still in jail.

He was arrested yesterday in a shocking SWAT team raid, made to kneel in the middle of a busy highway. It was clear from the moment of his arrest that this had nothing to do with a virus, and everything to do with political control.

Since that moment, he's been treated brutally — thrown painfully into a police car; then forced to sit on a concrete slab, in a jail cell where the lights are never turned off. He is separated from his brother, who was arrested too, but he has no privacy — curious police come to gawk at him like he's a circus animal.

But incredibly, Pastor Artur hasn't lost hope — in fact, he's more resolved than ever.

Our reporter Adam Soos managed to speak with him for five minutes. Here's the full recording of that call:
***

I'm not a big fan of plaintiff attorneys. But, now is the time for them to step forward.

ANDOVER (CBS) – Andover parents Kristin and Scott are speaking out on behalf of their daughter. She along with two of her friends are freshmen at UMass Amherst. A picture posted on social media of the three friends not wearing masks outside was handed over to the university and that has landed them in serious trouble.

"There was a photo sent to the administration of these girls outside off campus on a Saturday. This is why they lost a whole semester of their schooling," Kristin said.
***
The ONT Musical Interlude

A veteran rocker goes antisemitic on us.

For more than a half-century, I have been a fan of the Northern Irish singer-songwriter, Van Morrison. His voice, his phrasing, his instrumentation and production — loved them all. My iPhone is home to any number of his songs: "Wild Honey," "Tupelo Honey," "Jackie Wilson Said," "Moon Dance," "Days Like This," "Across the Bridge Where the Angels Dwell."

You will notice I have not posted links to these songs.

There is a reason.

I no longer want to support Van Morrison's work.

Why?

Because of the song "They Own the Media" on his new album, "Latest Record Project, Vol. 1."

They tell us that ignorance is bliss
I guess by those that control the media, it is
They own the media, they control the stories we are told
If you ever try to go against them, you will be ignored.

'Cause they control
They control
They control
&&&
Born on this day: 10 May 1947
English singer-songwriter Dave Mason who with Traffic had the 1967 UK No.2 single 'Hole In My Shoe' and the solo, 1977 US No.12 single 'We Just Disagree'. Mason has worked with many notable musicians including Eric Clapton, George Harrison, Jimi Hendrix (twelve-string guitar on 'All Along the Watchtower' and Fleetwood Mac. via thisdayinmusic.com
&&&
On this day: 10 May 1999
American singer, songwriter poet, cartoonist, screenwriter, and author of children's books Shel Silverstein died of a heart attack aged 57. Wrote, 'A Boy Named Sue' for Johnny Cash (which Silverstein won a Grammy for in 1970) and many songs for Dr Hook including 'Sylvia's Mother' and 'The Cover of the Rolling Stone.' via thisdayinmusic.com
***

Perhaps he took one too many blows to the old noggin. Genius Award Winner.

Uh oh, Tito.

MMA legend Tito Ortiz is in hot water for allegedly filing for unemployment against the City of Huntington Beach ... despite still drawing a full monthly check.

And why is he drawing a check? BECAUSE HE'S THE MAYOR PRO TEM!

Yeah, not a good look!!

Records show 46-year-old Tito -- real name Jacob C. Ortiz -- filed paperwork with the California Employment Development Department back on Feb. 22, claiming he hasn't been able to work full time as a City Council member since Feb. 9 due to the COVID pandemic.

FYI, Ortiz won his City Council seat back in November 2020 and was sworn in on Dec. 7.
***

Moar trees. Moar vegetation. Tonight's Feel Good Story of The Day.

Fantastic Findings: German Study Shows Added CO2 Has Led To 14% More Vegetation Over Past 100 Years!

Almost everyone with even just a fraction of a science education knows Co2 is fertilizer to vegetation and that the added 100 or so ppm in our atmosphere over the past decades have been beneficial to plant growth and thus led to more greening of the continents.

Yet, some alarmists still sniff at this fact, or deny it.
***

Tonight's ONT has been brought to you by Social Media.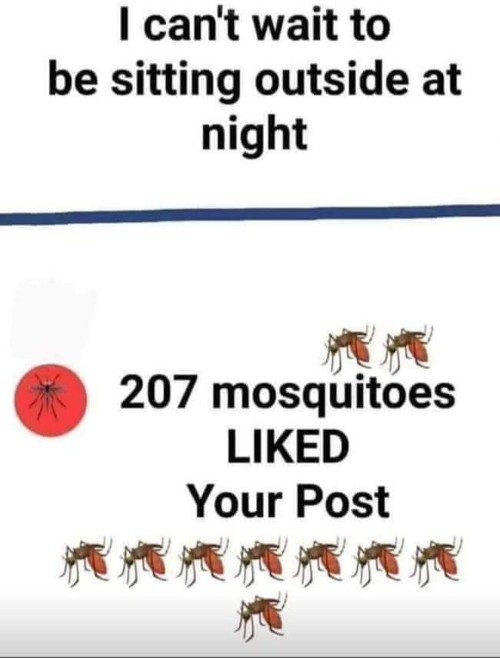 Notice: Posted with permission by the Ace Media Empire and AceCorp, LLC. Don't be afraid to hit up Ace's Tip Jar. Just remember there is no extra charge for bamboozlement.


posted by Misanthropic Humanitarian at
10:00 PM
|
Access Comments