« Quarantine Cafe: A Special Word From Loveless Dwarf Anthony Fauci Edition
|
Main
|
Daily Tech News 7 May 2021 »
May 06, 2021
When I Was Born, They Looked At Me And Said What A Good ONT, What A Smart ONT, What A Strong ONT
Gosh, I hope I don't get the ONTs backwards and do Friday's stuff today. That would be bad.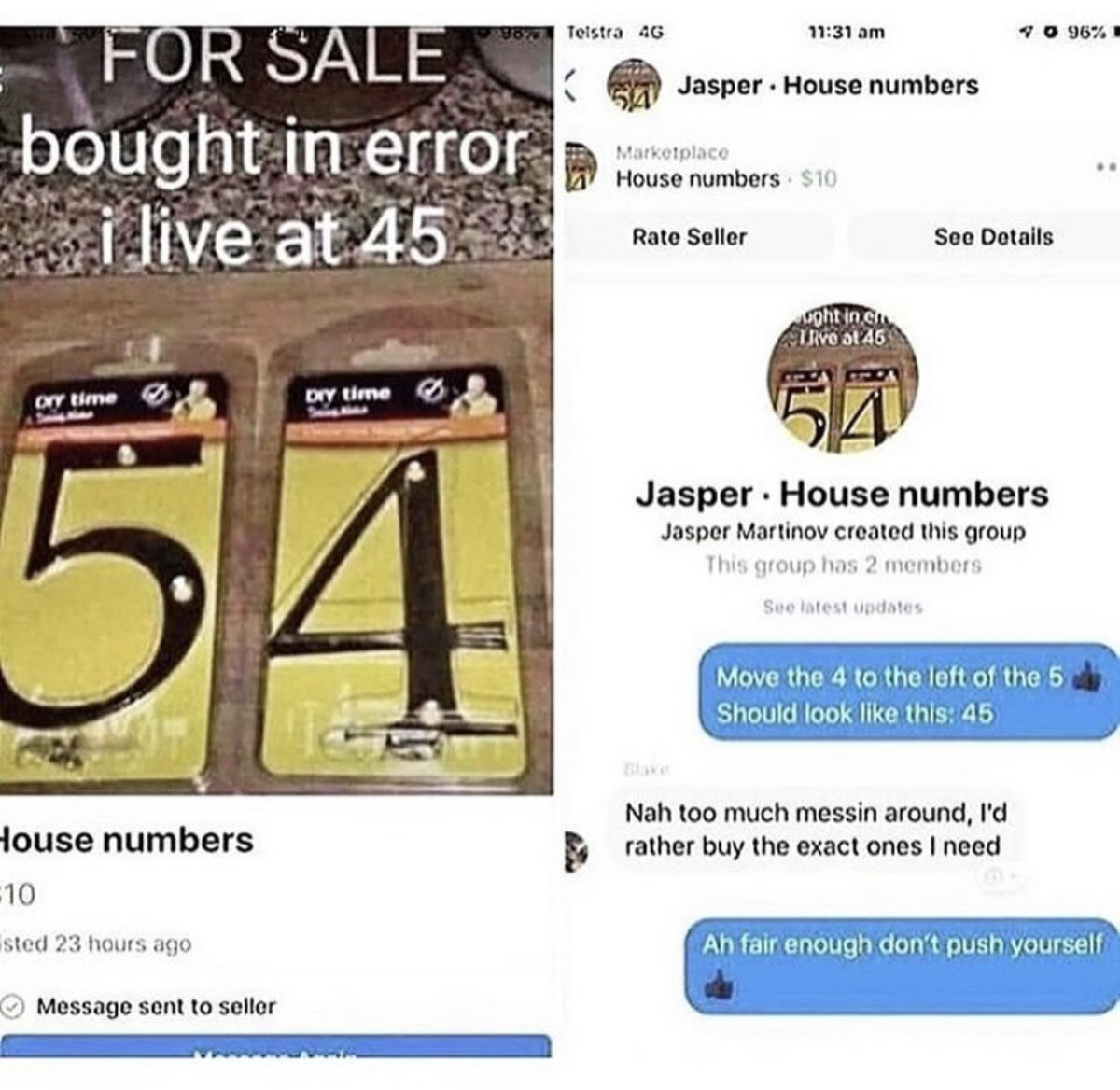 Signs The World Is Back To Normal
Britain and France are fighting again

OK, it's only over fish, but at least things are getting back to normal. Baby steps.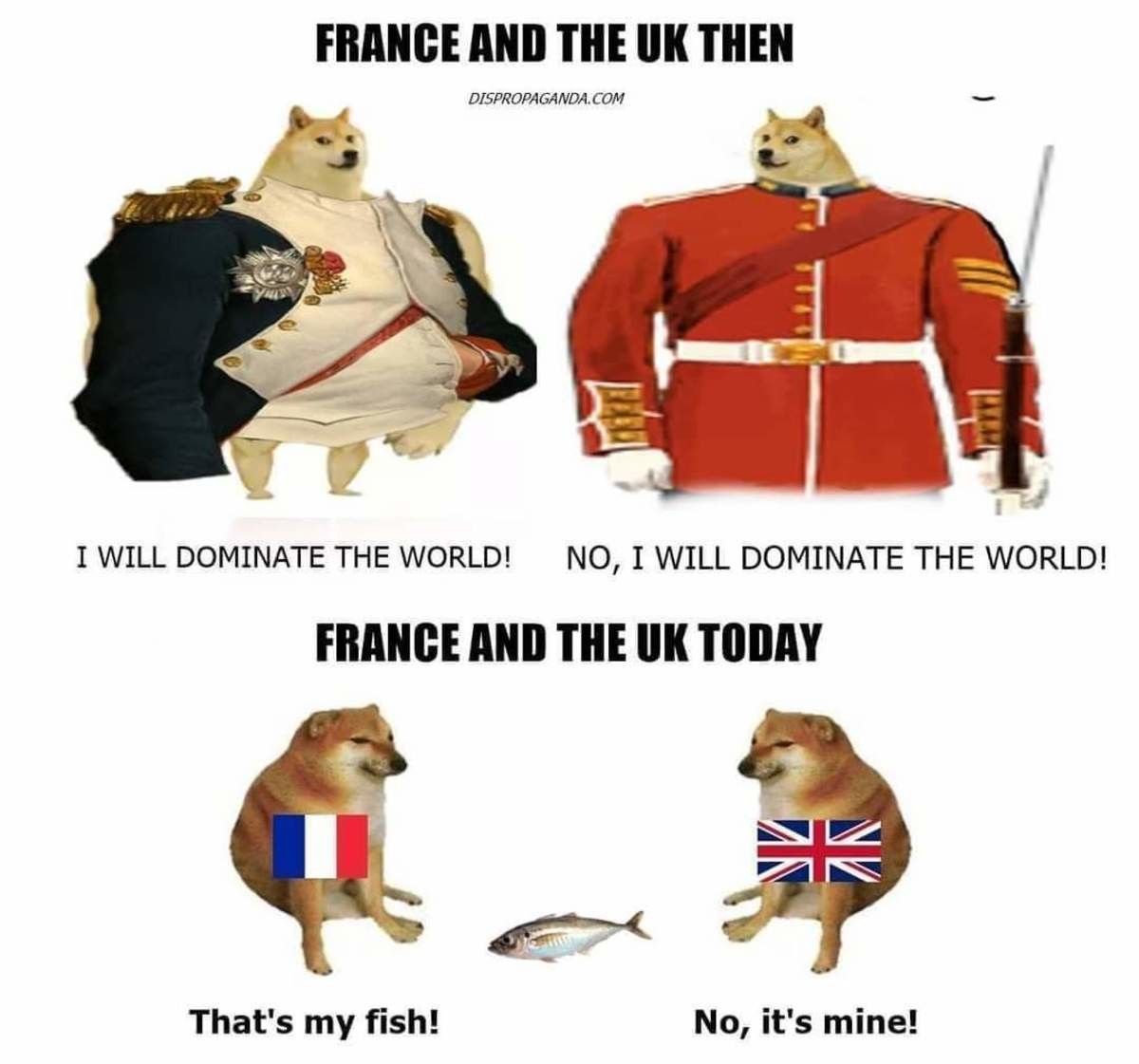 Of course, here's the headline you never thought you'd see:

"French Retreat". Who would have dreamed the day would come when we would see those two words together?
This Baffles Me

OK, so there's this company that makes a vest for motorcycle riding. Klim Ai-1 Airbag Vest From the product description:
Replacing the physical pull-cord between vest and bike is an "intelligent" control unit designed in collaboration with In&Motion. You'll benefit from the three years of R&D, over twenty-million on-road kilometers of testing and 700+ real-world deployments that Klim and In&Motion analyzed to develop this technology. 

At crash detection, the Ai-1 Airbag Vest reaches full inflation in 60 milliseconds (or less). The inflated vest protects and supports the neck, spine, thorax and abdomen. Then the vest slowly, over a course of minutes, releases pressure from its highest limit to protect the rider from secondary impacts. At a reduced pressure, the vest stays inflated to brace the crashed rider until emergency services arrive or until the rider gets up, brushes off and decides to ride on. Inflation cartridges can be swapped on the roadside easily in a matter of minutes. 

OK, that sounds pretty cool. You buy the vest for $400, then you pay a $12/month fee for the vest to be active – to inflate if you get in a crash. Or you can pay a one time lifetime activation fee. You can even suspend the service if you aren't riding for a while, like during wintertime, and start it back on when you do get back out in the wind. I see nothing controversial or unusual about such an arrangement, it's basically the same way a lot of stuff – internet, phone service, satellite radio- works.
But see, that's why I'm an idiot. The left is furious, I mean furious, that a company dares to charge for its product when that product is "safety". Here are the morons at Vice:
Car companies are increasingly seeing dollar signs at the prospect of paywalling features that need to be unlocked via a software update. It is so easy for me to imagine automakers paywalling airbags just like this motorcycle vest does if it wasn't federal law they must provide them. So think of the paywalled motorcycle airbag vest as just another glimpse into how much worse our late capitalism horror show would be without previous generations of lawmakers on both sides of the political spectrum understanding the importance of regulation. 
Silly me, with my quaint old fashioned idea that if you want something you should pay for it. That's so silly. Who knew that the world would be perfect if everything was free? These fucking Marxists yammering on about "late-stage capitalism horror show" can munch my sweaty balls. 100 years ago something like 80% of the world lived in extreme poverty. Today it's <10%. You know why? Free market economics, that's why. There hasn't been a state run along Marxist lines that has produced anything but misery in the entire history of the world. That's your "real socialism" right there.
War!

Here's a first for me, an AlJazeera link. I say that, but at this point they're probably more reliable than western news outfits.
Tiny ethnic group fears extinction as Tigray war enters 6th month

They're squeezed between Ethiopia and Eritrea, and since those two countries are fighting, they're right in the middle of it. And just in case you were wondering:
Where The Wars Are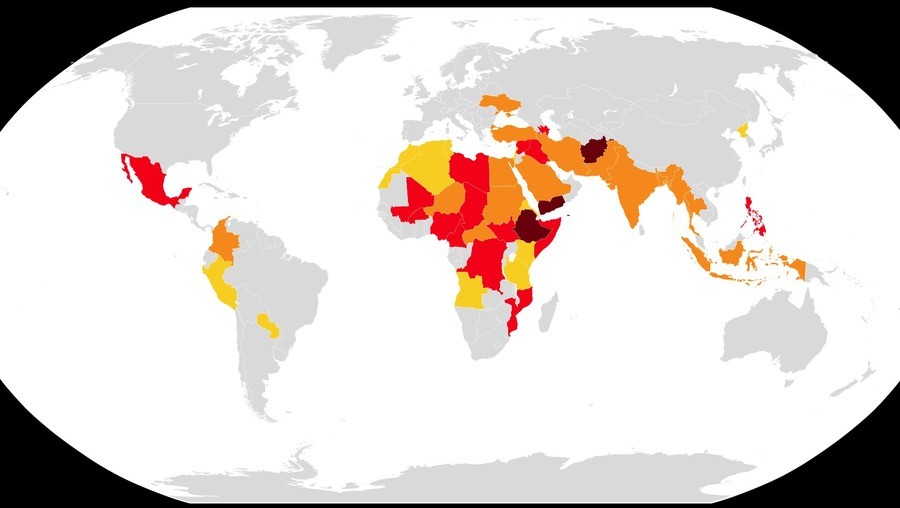 ETA Somehow I lost the key to the map. Well, the redder the country, the higher the number of casualties over the past few years.

Speaking Of War...
So if anyone is looking for a gift to send my way, the Pool Punisher looks like it would be a blast.
Double King
The story is pretty straightformard, about the lust for power, but what I liked most about this short was the animation. Check it out.
Tolerance
The left screams about tolerance all the time, but they don't want tolerance. Tolerance isn't enough for them. Their absurdities have been tolerated for years. No, what they want is approval, and eventually, active participation. We're about ¾ of the way down the road from "Accept gay people" to "You have to suck a dick in front of us to access public services". This article talks about the same phenomenon from a Christian perspective:
Christians, there's a reason you keep having the same conversation with the culture
Man: I want to do "x."

Christian: You are free to do it.
Man: But you think "x" is wrong.
Christian: Yes.
Man: Because you want to control me and tell me how to live?
Christian: No. You are free to do what you want.
Man: But you think "x" is wrong.
Christian: Yes. Because God says "x" is harmful and I don't want that for you. I desire your ultimate good.
Man: But I want to do "x."
Christian: And you are free to do it.

Man: But I want you to say that "x" is good.
Christian: I cannot say that.
Man: Why do you hate me?


Even if you're not a Christian, you'll recognize the pathology instantly.
Speaking of Christians, have any of you been watching The Chosen? It's a crowd-funded TV series that's available for free on its own app. You can cast it to your TV using Chromecast, Firestick, Roku or any one of a number of other devices. They are filming the 3rd season right now, so far they've released season one and the first three episodes of season two. It's the story of Christ's ministry, and all I can say is that it is excellent. Jonathan Roumie's portrayal of Jesus may be the best yet filmed. Jesus feels "real" in a way that most on screen portrayals of him don't. I highly recommend watching it.
News Flash!
Despite everything, most older millennials are content with how their lives turned out
Gee, you mean as you approach your 40s you often times grow out of the little shit that you used to be? I'm shocked, shocked I tell you.

Tonight's ONT has been brought to you by The Joker:

posted by WeirdDave at
09:59 PM
|
Access Comments