« Quarantine Cafe: High on America Edition
|
Main
|
Daily Tech News 6 May 2021 »
May 05, 2021
Wednesday Overnight Open Thread (5/5/21)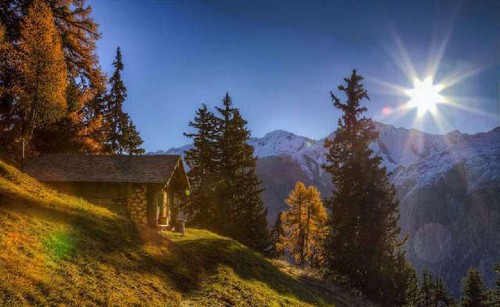 ***
The Quotes of The Day
Quote I


"There was a lot of confusion because there were so many people in the group," "They were all checking their bags and putting their own bags on the conveyors, so it took a second for them to realize he was missing — but as soon as they did people sprang into action and the police were able to find him quickly.Airport spokesperson Pat Hogan
No word if the little bastard's name was Kevin. Or Anthony.
Quote II

"He made Belgium bigger and France smaller, it's not a good idea," David Lavaux, mayor of the Belgian village of Erquelinnes
Quote III

"I am proud of our engineers at Jamnagar who have worked tirelessly, with a great sense of patriotic urgency, to meet this new challenge… [They've] risen to the occasion and delivered when India needs it the most," Mukesh Ambani
Quote IV

"It's unfortunate that the powers that be at N Magazine are spineless jellyfish who are held hostage by the whims of the vocal minority" Dave Portnoy
***

When a crisis hits, sometimes it's better to do nothing than to rush out and put bad policy into practice. The CDC had no business controlling Landlord/Tenant relationships.

Federal Judge Overturns CDC's Eviction Moratorium

Update (1300ET): White House Press Secretary Jen Psaki confirmed at today's briefing that Biden's Justice Department is reviewing the federal judge's decision, and "should have something to say later today."

Housing and Urban Development (HUD) Secretary Marcia Fudge also reacted to the ruling at a Wednesday press conference, saying the Biden administration is already taking steps to protect renters under threat of eviction.

"We know we have put enough money in the system through the rescue plan that people should come out of this June 30th, at least currently, and so that in itself is going to allow us hopefully to keep people in their homes, as well as those people who actually have homes through FHA or through the federal government," she said.

Of course, no one is surprised that the Biden admin would appeal the decision, favoring socialized central control. Additionally, this could be a major roadblock to Biden's efforts to conjoin the expiration of the moratorium with the distribution of $50 billion in rental assistance.

* * *

A month ago, The Wall Street Journal Editorial Board stated yet another true but unpopular fact: "Continuing government bans on eviction and foreclosure are doing more harm than good."

The CDC invoked the 1944 Public Health Service Act, which allows the agency to take measures to prevent the spread of communicable diseases between states. People who get evicted might move in with family or friends and spread the disease, the CDC explained. What diktat couldn't the CDC justify under this expansive rationale?

...

In short, the government is bludgeoning private businesses to fix a problem it created.

Suspension of rent and mortgage payments was justifiable last spring when states locked down and some 22 million workers lost jobs. But the jobless rate has dropped to 6% from 14.8%, and employers are desperate to hire.
***

If I were in Scotland tomorrow, I know who I would be voting for.............
***

If I were a betting man. I would wager that all she get's is a slap on the wrist. St. Louis Circuit Attorney faces disciplinary hearings.

ST. LOUIS — St. Louis Circuit Attorney Kim Gardner is facing a disciplinary hearing that could result in the loss of her law license.

An investigation launched in 2019 by the office of Alan Pratzel, the chief disciplinary counsel appointed by the Missouri Supreme Court, has found probable cause that Gardner committed professional misconduct during her past attempts to prosecute former Republican Gov. Eric Greitens, KMOV reported.

She's a black woman. Disbarred? Not hardly.
***

Earlier today Ace covered the disastrous Liz Cheney and her re-election to House Leadership. We will see how much sway President Trump has. Trump endorses Rep. Elise Sefanik to replace the Wyoming bitch.

Former President Donald Trump has endorsed Rep. Elise Stefanik (R-N.Y.) to replace Rep. Liz Cheney (R-Wyo.) as the House Republican Conference chair.
***

How far will an EV travel on one charge? In my humble opinion, not far enough that I would want to replace my truck.

Based on miles traveled per charge and 2021 electric car pricing:

Ford Mustang Mach-E tops the list as the most expensive electric car at $42,895 but falls to the bottom half of car rankings in terms of miles traveled per charge (230 miles).
The second most expensive electric car at $40,000, the Nissan Ariya, offers the most distance traveled per charge (300 miles).
Chevrolet Bolt EV presents itself as a very affordable electric car option at $31,995 with a very modest amount of miles traveled per charge (259 miles).
Mini Cooper SE presents itself as the cheapest option on the list at $29,900 and perhaps unsurprisingly travels the shortest distance per charge (110 miles).
The average distance that most electric cars travel per charge is around 220 miles, with the majority of the cars that travel the average distance costing in between $34,000 to $40,000.
For our data presented, we gathered information from Business Insider. The most affordable EVs or electric cars were defined as most affordable if their official Manufacturer's Recommended Sale Price (or MSRP) listed below, at, or slightly above $35,000. It is important to note that since most cars are eligible for the $7,500 tax credit, some cars shared in our data have an MSRP higher than $35,000. As a result of the tax credit these higher-priced options can still offset buyer costs with total costs at or below $35,000 in the long run.
***

The internet can be a wonderful thing. And it can be a horrible thing as well.

They Told Their Therapists Everything. Hackers Leaked It All
A mental health startup built its business on easy-to-use technology. Patients joined in droves. Then came a catastrophic data breach.


JERE WOKE UP on the morning of October 24, 2020, expecting what Finnish college students call normi päivä, an ordinary day. It was a Saturday, and he'd slept in. The night before, he had gone drinking by the beach with some friends. They'd sipped cheap apple liqueur, listened to Billie Eilish on his boom box. Now Jere (pronounced "yeh-reh") needed to clear his head. He was supposed to spend this gray fall day on campus, finishing a group physics project about solar energy. The 22-year-old took a walk around the lake near his apartment outside Helsinki. Then, feeling somewhat refreshed, he jumped on the bus.
***
Colleges & universities have cut 650,000 jobs, a 13% workforce reduction, since February 2020.

Let that sink in: 650,000 of our former colleagues have lost their jobs. This number tracks the estimated average 14% decline in institutional revenue.
I suppose this Bull Shit has nothing to do with it.
***

Somewhere between the drawing board and the installation something didn't work out as planned. We can cut your labor costs in half but we can close you down for a lengthy period of time.
MILLVILLE – When a seafood processor tried to replace human clam shuckers with a mechanical system the result was melted ceiling tiles and light fixtures.

Now, Cape May Foods is suing two local firms hired to design, manufacture, and install a ventilation system meant to remove heat generated by the infrared-based shucking system.

Cape May Foods, off Gorton Road, has relied on human shuckers for more than 60 years. Last year, the firm sought to switch to Infrashucker, an infrared system that "mechanically opens the clam shell and efficiently detaches clam meat from its shell," according to a lawsuit filed in February.
***
There will be no Holiday card exchanges between Mark Dice and Ben Shapiro.
***

An interesting look at things. (H/T Hrothgar)
The ONT Musical Interlude
On this day: 5 May 2002
Two disc jockeys from Denver's KRFX-FM, Rick Lewis and Michael Floorwax, stopped a live radio interview with Detroit rocker Ted Nugent after he used derogatory racial terms for Asians and Blacks. The station received dozens of complaints. via thisdayinmusic.com
&&&
Born on this day: 5 May 1959

Ian McCulloch (Liverpool, England), singer, songwriter, and musician - best known as the lead singer of the alternative rock band Echo and the Bunnymen. Dubbed "Mac the Mouth" by the British music press in the 80s, Ian often spoke very critically of bands he considered inferior. EATB have released more than a dozen studio albums, and Ian has released 4 solo albums aand also 1 with his short-lived 90s project band Electrafixion.

This video is a live performance of "The Killing Moon" from EATB's 1984 album OCEAN RAIN. H/T Doof
***

It was discovered that a lucky rabbits foot and a horseshoe were found up the ass of our Genius Award Winner.
A TOURIST cheated death after plunging 120ft off a cliff after slipping when he lost his balance near the edge.

The 28-year-old miraculously survived the sheer drop with just "minor injuries" after landing in 4ft of water at high tide in Dorset.
***

OK Horde, help me out here. Is this Tonight's Feel Good Story of The Day? Or a Genius Award Winner? Or both?

Lavinia "Lavi" Mounga of Orem, Utah, was traveling from Salt Lake City to Hawaii on April 28 for a family vacation when she gave birth to her son, Raymond, at just 29 weeks gestation.

Mounga said she had no idea she was even pregnant.

She said she felt the "weirdest pain" so she went to the bathroom and passed out, only to wake up to see a baby in her arms.

I have my thoughts............
***
Tonight's ONT has been brought to you by Negotiations.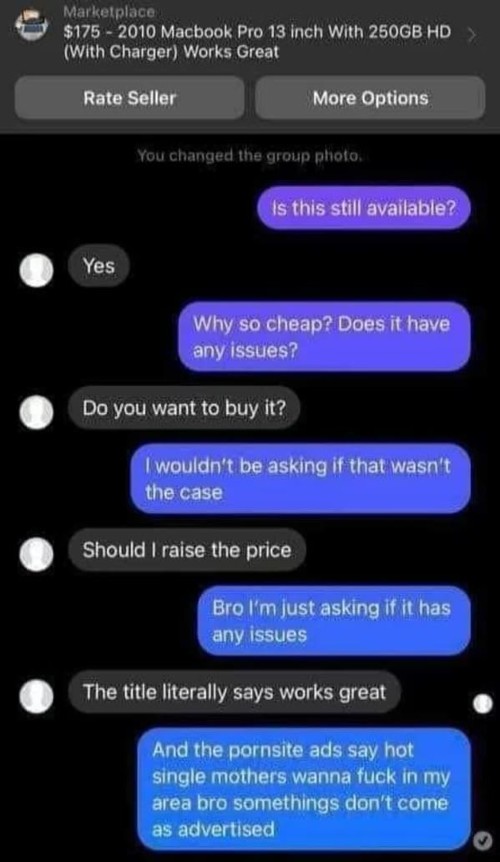 Notice: Posted with permission by the Ace Media Empire and AceCorp, LLC. ONT tips, loose change, drink tokens and burner phones to petmorons at gmail dot com. All other items to someone who you think cares.

posted by Misanthropic Humanitarian at
09:55 PM
|
Access Comments