« Quarantine Cafe: Has Anyone Considered the Effects of Reopening the Country on Shut-In Layabouts? Edition
|
Main
|
Daily Tech News 27 April 2021 »
April 26, 2021
Monday Overnight Open Thread (4/26/21)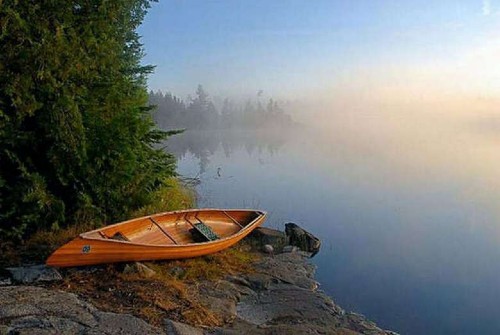 ***
The Quotes of The Day
Quote I

"Police officers who arrived on site were able to see that the fire began inside the residence. Earlier this morning… our arson squad from Montreal police took charge of the investigation. They were onsite this morning to analyze all the scene, meet some witnesses to try to understand what was the cause and the circumstances of the beginning of this fire." Julien Lévesque, a media relations officer for Montreal Police
Quote IIA

"What I believe you're going to be hearing, what the country is going to be hearing soon, is updated guidelines from the CDC. The CDC is a science-based organization. They don't want to make any guidelines unless they look at the data and the data backs it up." Anthony Fauci, MD. (4/25/21)
Quote IIB

Really? Well, that's interesting. I don't want to be critical of that, but that's — I would not start off with 100 percent capacity. But, you know, Texas has been always a bit more — what's the right word? — daring when it comes to the kinds of things that they want to do in regards to this outbreak.Anthony Fauci, MD. (3/31/21)
Quote III

"John Kerry was ratting out Israeli covert operations in Syria directly to the Iranian foreign minister. Let that sink in. Wow," Noah Pollak of the Democratic Alliance Group
Quote IV

"That's hopeful but not a panacea. Body-worn cameras are a useful part of the response but not a solution by themselves. Body-worn cameras are not going to solve the problem of the enormous gap we see in police use of force in the U.S. against Black versus white Americans." Professor Jens Ludwig
***

Normally California politics is boring to watch as an outsider. The state continues to get goofier and goofier. Politicians make their names by being more leftist than their opponent.
Things just got interesting in California. It looks like a number of Californians have had it with old Gavin Newsome, Gov. It looks like the recall petition drive against him has enough signatures.

The effort to recall California Governor Gavin Newsom (D-CA) reached 1.6 million valid signatures as of Monday, California Secretary of State Shirley Weber said on Monday evening. The bipartisan campaign to recall Newsom is set to be on the ballot this year, pending Weber's final certification of the signatures.
***

Ahhh the joys of socialism...... 'As I've been saying, having access to foreign cash is what keeps you afloat here...'

Thirteen months of the new normal, time for the first entry in 'year two' of the lockdowns. I took some pondering as to how to frame this post without making it too repetitive to previous entries, and I initially found that hard to do because quite frankly, it's all the same down here.

In a general and broad sense, everything is just the same old stagnation. Venezuelan life today is characterized by our unique and endogenous blend of a collapsed and ruined country mixed with the limitations and nuances of a lockdown continues without change. Our personal rhythms and schedules are still dictated by the rather ineffective cycles of 'radical' and 'flexible' lockdown weeks.

No one generally cares about the inert opposition anymore, Juan Guaido's presidency is but a self-sustaining joke at this point, and the socialist party continues to exert full political control in the nation. Skirmishes between the Venezuelan military and FARC dissidents have reignited our migrant crisis after the pandemic had drastically slowed it up to a crawl, and urban warfare between the Venezuelan police and armed bands is now bread and butter in the Cota 905 area of Caracas.
***

I'll be honest. I'm not a grandparent so I don't understand the love a grandparent has for his or her grandchild. On the other hand, my maternal grandfather has been gone for 50 years and I still have several photos of him displayed in our home. And the following story raises an eyebrow or 2.
'Mom Explains Why Grandparents Can't Hug Her 2-Year-Old Whenever They Want And Have To Ask For Consent'

Hugs and kisses from relatives are nice, but only with consent. That's what one mother and TikTok video creator is trying to get her daughter's grandparents to understand.

Australian mom Brittany Baxter shared a series of TikTok videos where she discussed how her daughter's grandparents overstep the boundaries that she's set out for her child. They ignore their grandchild's 'no' and kiss and hug her anyway. Or they feel hurt that the kid doesn't want affection at that very moment.

Check out Brittany's videos below and be sure to let us know what you think, dear Pandas. Plenty of people supported Brittany enforcing strict boundaries and teaching her daughter about consent and body autonomy. However, others were more critical of this approach. And consent is a difficult topic to broach because it's not always expressed overtly and can be implied and tacit.
***

Stuff that makes me say, Da Fuq!

Auction house Sotheby's just made history with its latest sneaker transaction. After setting a record for the most expensive shoe ever sold last year, the company has landed another record-breaking sale.

Sotheby's announced today that it sold the Nike Air Yeezy 1 "Grammy" sample for a whopping $1.8 million [NZ$2.49 million] to sneaker investing platform Rares.
***

We have heard about California residents fleeing. It must be true as California is loosing a House of Representative seat.

The Golden State is one of seven states that will lose a seat in the House based on population shifts, a group that includes New York, Illinois, Michigan, Ohio, Pennsylvania and West Virginia.
***

If I were an employer, why should I consider hiring a University of Pittsburgh grad?

Citing COVID-19 related stress levels the University of Pittsburgh will now allow professors to give students a passing grade, even if they didn't finish the required coursework by the end of the term.

In an announcement to the University of Pittsburgh community, Joseph J. McCarthy, the vice provost for undergraduate studies, said that the university will be modifying the "'G grade' (incomplete for extenuating circumstances)" to give professors the option to give a student a passing grade, even if they haven't finished the necessary coursework.

"This new process will allow a 'fallback grade' to be recorded in cases where a student has done enough to achieve a passing grade in a course but would like more time to finish some well-defined final assignments," the email states.
***
The ONT Musical Interlude
Born on this day:April 26, 1943 - Gary Wright
American singer, songwriter Gary Wright who was a member of Spooky Tooth. He had the 1976 solo US No.2 single 'Dream Weaver'. The song was inspired by Autobiography of a Yogi, which was given to him by George Harrison. Wright also played on Harrison's 1970 All Things Must Pass triple album. via thisdayinmusic.com
&&&
On this day: April 26, 2013 - George Jones
US country singer George Jones who had a string of No.1 songs between the 1950s and 1990s, died aged 81. Nicknamed Possum, his signature song was He Stopped Loving Her Today, a track about love and death. He was married to Tammy Wynette between 1969 and 1975 and the pair recorded several songs together in the 1970s. via thisdayinmusic.com
***

So when you rob a bank do you leave with money or stay for the police response? Genius Award Winner. 1st Runner-up.

Man arrested at teller window during attempted bank robbery, Ocala police say
Tellers left man at the window while they called police, records show
Isabelle Jackson Elementary fifth grade teacher Crystal Defanti is tonight's Genius Award Winner.

A local teacher accidentally put pornography into a DVD that was meant to be filled with school memories from the past year, and nobody caught the error until after it was sent home, shocking parents and students alike.


Parents of students who attend Isabelle Jackson Elementary said that the woman is a good teacher, but just made a mistake that may become the most embarrassing moment of their life.

The offending DVD starts with a menu screen that displays various school trips and functions, and when you click on one of them, you see kids in a classroom sharing stories. They start clapping, then the video suddenly cuts to sex.
***

Gloria Walker did a nice job raising her son. Tonight's Feel Good Story of The Day.

Last year, after Walker was told that she had late-stage bladder cancer, her son Dustin Vitale asked her: "If there's one thing in the world you can do, what would it be?'"

"She said, 'I'd like to see the pyramids'," he said. "Ever since she was a little girl, she's wanted to see them."

But she did not want to travel alone or just go with her husband, Tone. She wanted to go with her whole family.

Vitale, who works as a middle school teacher in Philadelphia could never afford to pay the trip expenses for 14 family members. So, he decided he could raise the money by selling cheesesteaks.

Vitale said his campaign started on his Instagram story, which friends, family, and his students helped to spread.
***
Tonight's ONT has been brought to you by Multiple Choice Questions.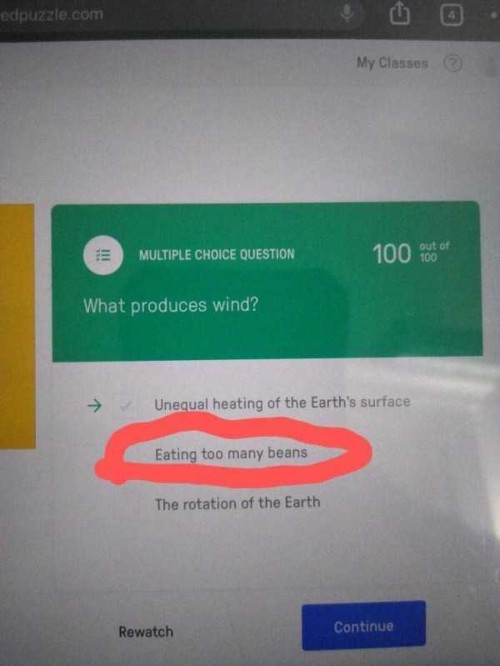 Notice: Posted with permission by the Ace Media Empire, AceCorp, LLC. and the International Brotherhood of Hamsters. ONT Tips, loose change, drink tokens and burner phones to petmorons at gmail dot com. All other Bullshit to someone who cares.

posted by Misanthropic Humanitarian at
09:45 PM
|
Access Comments