« Gun Thread: We Be Back Edition! [Weasel]
|
Main
|
Daily Tech News 26 April 2021 »
April 25, 2021
Sunday Overnight Open Thread (4/25/21)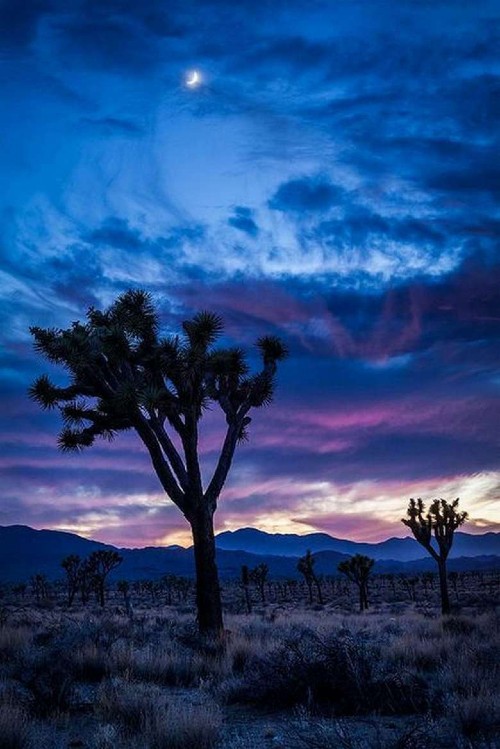 ***
The Quotes of The Day
Quote I

"There's a large team of forensic pathologists, with layers of supervision, and those medical examiners always did tremendous work," Dr. David Fowler, Former Maryland's lead forensics examiner and Chauvin Defense Expert
Quote II

"I think people have the idea that I'm, you know, chugging bananas by the sack load. Actually, I have one a day or even one every two days because sometimes I'll do two images on either side of the banana. So it's pretty manageable." Anna Chojnicka
Quote III

But it is notoriously difficult to get the lower social classes to change their habits. Therefore, in the name of equality (for could there be any equality more important than in the number of years lived?), men of high social class, and women of all social classes, should be encouraged to smoke more, to smoke for the sake of social justice. This would have enormous economic advantages also, for the great majority of the price of cigarettes in most countries is excise tax. Not only would taxes be raised, but expenditure reduced, for the elderly are expensive and consume unproductively a disproportionate and growing percentage of the economic product of all advanced countries. Theodore Dalrymple
Quote IV

"We've spent our entire business grant on this as a lifeline for the business - this is the end of us." Daniel McNally, owner of the 110-year-old Scotsman's Lounge in Edinburgh,Scotland
***
***
***

The Chinese Kung Flu turned the business and political world upside down. Major companies are thinking, "Hmmmm. Do we need all of this expensive real estate?" Many are saying, reexamining the use of commercial real estate.

Banking giant HSBC has confirmed that top managers in its Canary Wharf HQ have lost their offices and will have to hot-desk on an open-plan floor.

It comes as HSBC pursues plans to shrink its office space by 40% in a post-pandemic shake-up.

Boss Noel Quinn said the whole bank was embracing "hybrid working" and he would no longer come in five days a week.

"My leadership team and I have moved to a fully open-plan floor with no designated desks," he said on Linkedin.

Up to now, senior managers have been based on the 42nd floor of the building in east London in their own private offices.

But in future, they will be jostling for workspaces two floors down, while their old offices have been transformed into client meeting rooms and other communal spaces.
***

Please be kind and rewind. And just bring back the damn tape.

A former Oklahoma resident is facing felony embezzlement charges for not returning a VHS tape rented in Norman more than two decades ago.

Online documents show Caron McBride is a wanted woman for never returning 'Sabrina the Teenage Witch' on VHS tape in 1999.

"The first thing she told me was felony embezzlement, so, I thought I was gonna have a heart attack," McBride said.

McBride said she first learned about the charges when trying to change her name on her license after getting married in Texas.
***

Do you want to fly to Mars? Elon Musk of SpaceX opens up about the first flight to Mars.

Elon Musk has admitted that "a bunch of people will probably die" in the race to get to Mars.

The SpaceX pioneer made his blunt prediction as he laughed at how his planned Mars mission was being seen as "some escape hatch for rich people."

"You might die, it's going to be uncomfortable and probably won't have good food," Musk told Peter Diamandis, the founder and chairman of the X Prize Foundation for scientific discovery.

Advertisements for the journey should note how it will be an "arduous and dangerous journey where you may not come back alive," Musk said with a chuckle.

"Honestly, a bunch of people will probably die in the beginning," he said, while insisting it will also be "a glorious adventure and it will be an amazing experience."
***
Resident of the White House continues to demonstrate his lack of any common sense and the drive to socialism/communism.

Biden announced the goal to cut emissions by 2030, compared with 2005 levels, at the start of a two-day climate summit on Thursday.

He vowed the plan, which would set the US on a path of a zero emissions economy by no later than 2050, would create jobs and boost economies.

...

Americans may have to cut their red meat consumption by a whopping 90 percent and cut their consumption of other animal based foods in half.

Gradually making those changes by 2030 could see diet-related greenhouse gas emissions reduced by 50 percent, according to a study by Michigan University's Center for Sustainable Systems.

To do that, it would require Americans to only consume about four pounds of red meat per year, or 0.18 ounces per day.

It equates to consuming roughly one average sized burger per month.

The article cites a University of Michigan study calling for that Cuban-style meat ration, same as is found in communist Cuba, which only cut meat supplies because they destroyed their industries through socialism. Biden's proposing roughly the same, but would like you to think it's a good thing and we all should be excited about low meat consumption first......
***

Tomorrow night in you region if it is clear take a break from The ONT and step outside. Pink supermoon will light up the night this Monday

The Pink Moon — the second largest full moon of 2021 — will light up the night sky shortly before midnight on Monday (April 26), according to NASA.

Skywatchers will be able to catch the moon at its fullest at 11:32 p.m. EDT on Monday (3:31 a.m. UTC on Tuesday, April 27). The moon will appear full for three days, from Sunday night (April 25) through Wednesday morning (April 28).

April's supermoon will also be closer to Earth than any of the other full moons this year, apart from one. Only the May 26 full moon will be closer, edging out April's full moon by a grand total of 98 miles (157 kilometers), or about 0.04% of the distance from Earth to the moon at its closest, known as perigee, NASA reported.

30s and sleet/rain predicted here at Casa Misanthrope. Guess I won't be viewing it.
***

Is the "Woke" pendulum starting to swing back at the perpetrators? It might be.

A Cincinnati bar refuses to show any NBA games until Lebron James is expelled from the league after the anti-police tweet James put out this past week.

James had posted a photograph on Twitter targeting a police officer who shot and killed a girl while saving another girl from being stabbed and wrote the caption, "YOU'RE NEXT. #ACCOUNTABILITY." James also posted an hour glass emoji indicating that time was running out.

The owner of 'Linne's Pub', Jay Linneman, made a post on Facebook about his refusal to air any NBA game until James was held accountable for his threats and expelled from the league.

The NBA (Nothing But Assholes) will not expell James. But it is nice to see the ratings of the NBA continue to tank and that ordinary people are speaking out against the political rantings of the wokesters.
The ONT Musical Interlude
Born on this day: 1923 - Albert King
American blues guitarist and singer Albert King, best known for the influential 1967 album Born Under a Bad Sign and the title track. He died of a heart attack on 21 December 1992. via thisdayinmusic.com
&&&
On this day: April 25, 1990 - Jimi Hendrix
The Fender Stratocaster that Jimi Hendrix played at the Woodstock festival was auctioned off for a record $295,000. His two-hour set at the 1969 festival became the longest of his career. via thisdayinmusic.com
***
Riding shotgun on a joy ride with Genius Award Winner.

HILLSBOROUGH COUNTY, Fla. (WFLA) — A Tampa woman on probation for a 2014 trafffic fatality was arrested Sunday after a high-speed crash off Interstate 4 in Hillsborough County, authorities said.

The crash happened at about 1:40 a.m. Sunday morning at the Gator Ford dealership, 1780 Tampa Gateway Boulevard near I-4, according to the Florida Highway Patrol.


Jennifer Carvajal after an arrest in 2020. (Source: Hillsborough County Sheriff's Office)
The Highway Patrol said the driver, Jennifer Carvajal was clocked three times traveling west on Interstate 4 at 111 mph, and had passed a trooper without stopping.

When the trooper tried to overtake her vehicle, Carvajal made a hard right turn, which sent the Hyundai Elantra into the shoulder and down an embankment before it went airborne, over a fence and crashed into the dealership, where it overturned.
***

If you work hard and save up your money, good stuff happens. Tonight's Feel Good Story of The Day.

Boy saves allowance for new rod, lands 83-pound catfish

Autry Hogan saved his allowance to buy a new fishing rod and last Saturday the 7-year-old Tennessean broke in his new equipment by landing an 83-pound flathead catfish.
***
Since the hamster wheel has been fixed we are once again in position to post the Wall of Fame stats.
Weekly commenter stats for week of 4-25-2021

Top 10 commenters:
1 [448 comments] 'Bete' [87.74 posts/day]
2 [364 comments] 'Sponge - Saying Ashli Babbitt'
3 [297 comments] 'Sebastian Melmoth'
4 [278 comments] 'Skip '
5 [222 comments] 'Brother Northernlurker just another guy '
6 [209 comments] 'rhennigantx'
7 [200 comments] 'Aetius451AD'
8 [198 comments] 'rickb223'
9 [182 comments] 'Quint'
10 [173 comments] 'Ben Had'
Top 10 sockpuppeteers:
1 [123 names] 'W. C. Fields' [24.09 unique names/day]
2 [59 names] 'Bete'
3 [36 names] 'Duncanthrax'
4 [27 names] 'Notorious BFD'
5 [21 names] '18-1'
6 [21 names] 'pookysgirl has a disabled husband'
7 [19 names] 'LMAO'
8 [18 names] 'Cicero (@cicero43)'
9 [17 names] 'Sponge - Saying Ashli Babbitt'
10 [17 names] 'LeftCoast Dawg'
***

Tonight's ONT has been brought to you by Secret Ingredients.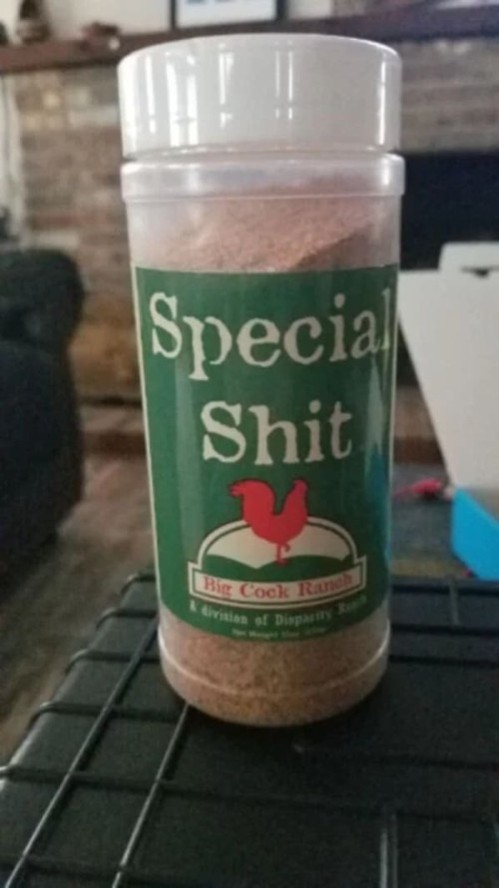 Notice: Posted with permission by the Ace Media Empire and AceCorp, LLC. Serving your ONT needs and wants since 2008.

posted by Misanthropic Humanitarian at
09:50 PM
|
Access Comments