« EMT 4/04/21
|
Main
|
What Is The Political Philosophy Of The American Left? »
April 04, 2021
Sunday Morning Book Thread 04-04-2021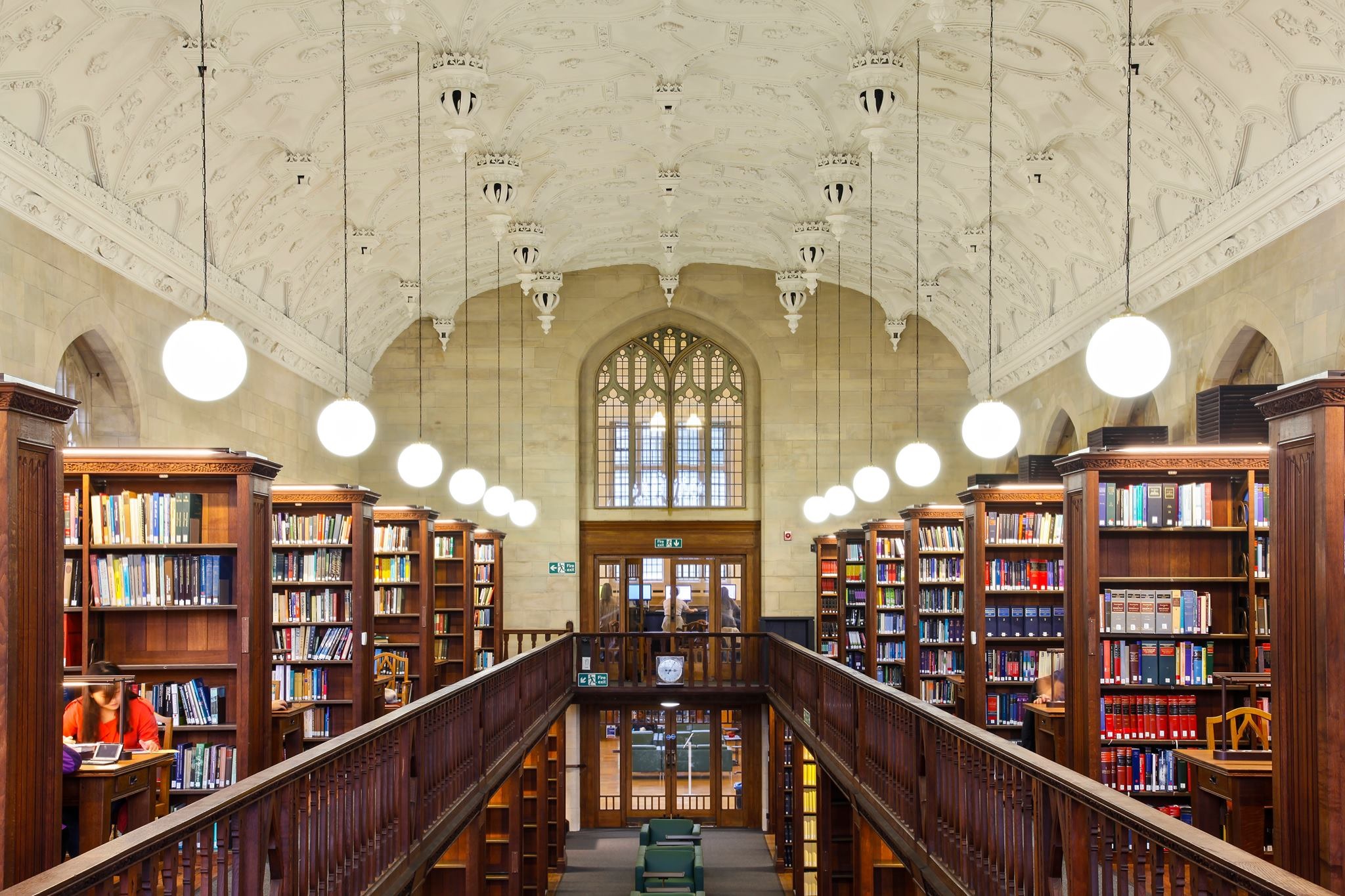 University of Bristol Library, Bristol, England
He is Risen!
Good morning to all you 'rons, 'ettes, lurkers, and lurkettes, wine moms, frat bros, crétins sans pantalon (who are technically breaking the rules). Welcome once again to the stately, prestigious, internationally acclaimed and high-class Sunday Morning Book Thread, a weekly compendium of reviews, observations, snark, witty repartee, hilarious bon mots, and a continuing conversation on books, reading, spending way too much money on books, writing books, and publishing books by escaped oafs and oafettes who follow words with their fingers and whose lips move as they read. Unlike other AoSHQ comment threads, the Sunday Morning Book Thread is so hoity-toity, pants are required. Even if it's-- holy crap, it looks like Brian Stelter here would not be allowed on the book thread because of-- well, you know. No. Just no. Not allowed. Ahem. Let's just move on, shall we?(go ahead and click that link. I double-dog dare you!)


Pic Note:
There wasn't much of anything about the history of the library on the University of Bristol's web site and I got tired of having to plow though a bunch of woke crap looking for information, so I gave up.

It Pays To Increase Your Word Power®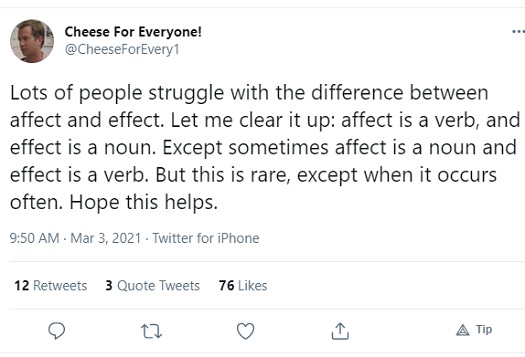 I can accept this. Unless there are exceptions.
108 Reading is fundamental: fun and mental!

Posted by: Joe Biden at February 07, 2016 10:07 AM (UBS9M)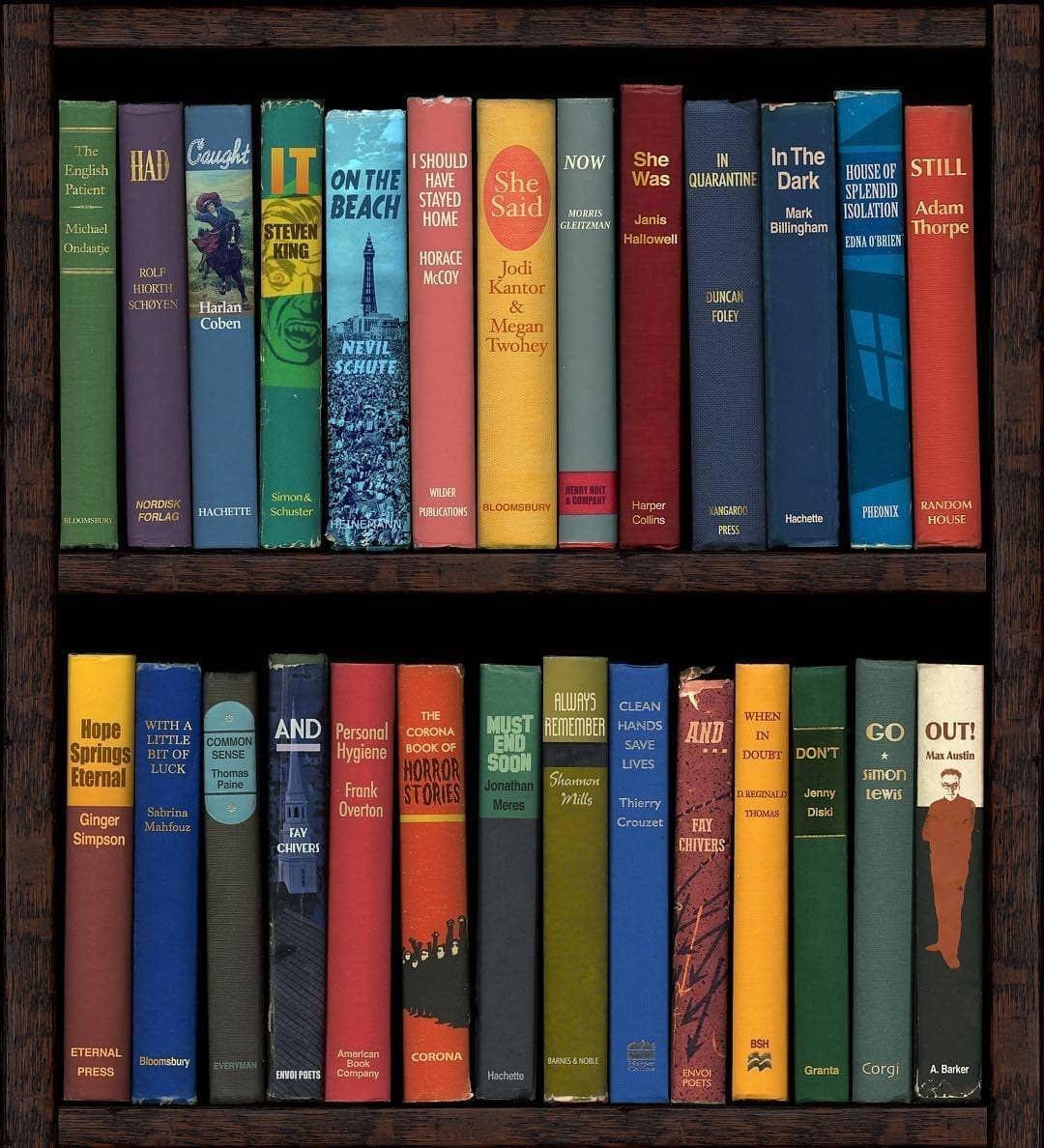 Every Picture Tells a Story


Last Week Was International De-Lurk Day -- And I Forgot
Yeah, that's right, I screwed it up. A couple three of you delurked, which was great, but I suspect there were some that didn't. Sorry for not announcing it, my bad. ANyway, if you're holding back a review of recommendation, now is the time to post it in the comments. Please.


Some New Book Sites:
Last week, 'ette author Sabrina Chase wrote:
There is YOBS up, (yet another book site), and it looks pretty good. Bookbinge.com, currently still in beta, but it looks to me like a true second generation book site. Really nice layout, graphics, and behind-the-scenes coding (I can tell, I am a QA engineer in the daytime), and it looks like they are in the process of setting up forums and discussion groups. The true key to providing Amazon with competition will be the direct downloads, but we have the technology. Just a matter of time now.

Posted by: Sabrina Chase at March 28, 2021 09:57 AM (BSV0x)
Having never heard of it before, I bopped on over to http://bookbinge.com/, and, according to their 'about us' page, the site has been around since 2007. So, not really new, but maybe they've had some sort of recent site makeover so they look new. Anyway, it's run by a consortium of bibliophiles who read and review (mainly) romance novels. If you're an author, they have have a submissions page with contact info if you would like them to review one of your books.
Also, moron authors Max Cossack and Ammo Grrll have thrown in together (I didn't even know they were married) with their own site, VWAM Books to sell dead tree editions of their books, here, and here.
They also sell some Jewish music CDs.
Also,
To celebrate the store opening, there's a special 20% DISCOUNT for ACE readers.

To receive the 20% discount, morons (or anyone else) can enter ACEDISCOUNT (one word, all CAPS) at checkout.
Max and Susan just want to provide their readers an alternative to Big Tech for book purchases.


Who Dis: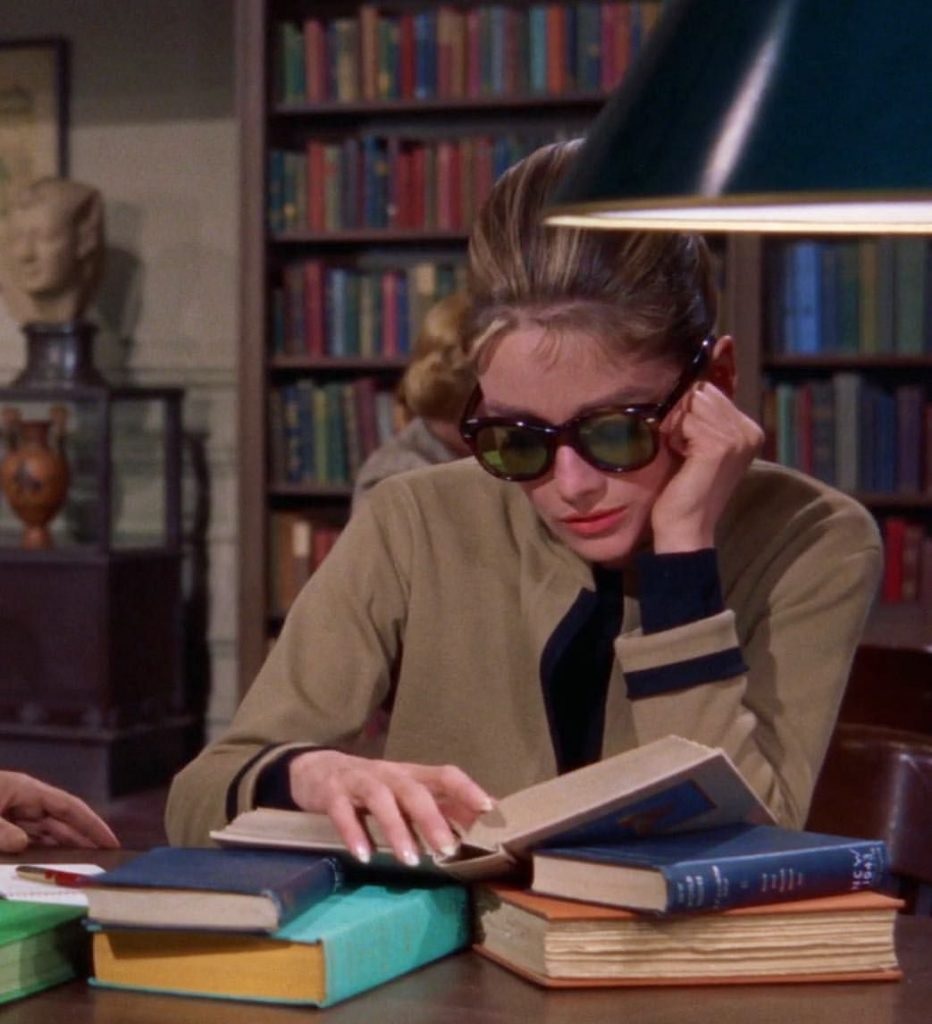 (click to enlarge)


(Last week's 'who dis' was the incomparable French actress Brigitte Bardot.


Addendum to 'The Transgender Industrial Complex'
Last week I mentioned that this book sounded like an interesting read. About that, I have some good news and some bad news. After I lamented the dead tree edition's high cost and lack of an e-book version, 'ette Tonestaple e-mailed and said, yes, there is actually an e-book version. For only $4.99. Which is a steal compared with the $47 price for the hardback.
So that's the good news.
The bad news is that the publisher appears to specialize in books extolling white nationalism and white nationalists, and by white nationalists, I don't mean Hugh Hewitt and Dinesh D'Souza or whichever conservatives are currently center-screened on the progressives' radar. I mean *actual* white nationalists (and anti-Semites) of the sort you never hear about because hardly anybody reads them. I had never heard of any of the authors of the books on that site. Of course, I probably should've realized this was a clue for me to do some further investigation.
Anyway, this guilt-by-association doesn't mean that The Transgender Industrial Complex is to be summarily discarded. Despite its dubious provenance, it still could be making a solid case based on reasonable arguments backed up with actual evidence. If that's the case, then it stands on its own.
Although if it claims that the transgender movement is being funded by a shadowy cabal of Jewish bankers, I'd be inclined to give it a pass.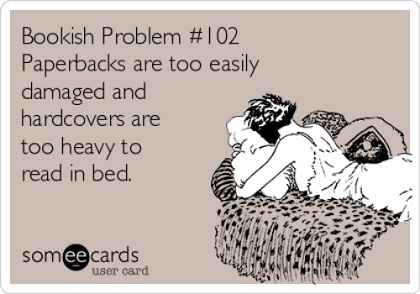 Books By Morons
Got this e-mail from Joe Greer lurking author, back at the end of February:
Just discovered your Ace of morons blog via the Sunday Morning Book Thread. My book series, Portals of Yahweh, rolls right up your alley to split the pins.
The blurb for the first installment in the series, Roswell Boneyard, says this:
A gritty Sci-fi story of action, adventure, and poly romances. Not a book for prudish old women!! Real world, modern characters courageously drive the story farther and farther into the black void.
So there is a certain amount of action of the 'R' rated variety, iykwim.
The Eversole brothers develop a technology that will change the course of human history. But like all disrupting technologies, the weight of nations and greedy corporations that are eager to maintain their hegemony must be overcome. China is the most dangerous since they have decided it is their destiny to rule the world. They are the new Nazis.

There are still people of honor in the world's militaries who understand all too well the corruption of the power elite. They throw their lot in with the Eversole crew to make something better.

Finding evidence of previous space faring peoples in our solar system is an ominous sign. The crew knows it is only a matter of time before there is a collision of civilizations and redouble their effort to promote Earth unity. Marco and Ariel who fought the Chinese in the South China Sea, now build a nascent military force for the coming storm. These will be starship troopers in the truest sense.
The Kindle edition is available for $3.99. The sequel is called Ghosts of Atlantis.
___________
Lurkette author 'Loretta the Prole' has just released her latest "Catholic aesthetic" urban fantasy, Rosita and the Beautiful Game. She tells me:
It's about a law school student entangled in a doomed love triangle between a vampire and a lycan. It's funny. It's non-PC. There's a tiny bit of lesbianism that goes nowhere. This is not a "story arc" novel like I've done. This is short and sharp and tight.
The Kindle edition is $3.00.
___________
Lurkette author Kerrie Noor is back with her latest sci-fi comedy, The Rise Of Manifesto The Great: A Sci Fi Comedy Where Women Wear The Trousers:
Manifesto the Great comes from a dynasty of leaders who treat women like breeding machines. When his father dies, he must take over as leader, but will he be able to keep control of the women?

The Rise Of Manifesto The Great is the first of three prequels to the Planet Hy Man science-fiction comedy series. If you like high-mileage heroines, fast-paced satire, and meticulously crafted universes, then you'll love Kerrie Noor's otherworldly farce.
Right now, the Kindle edition is on sale for 99 cents.
___________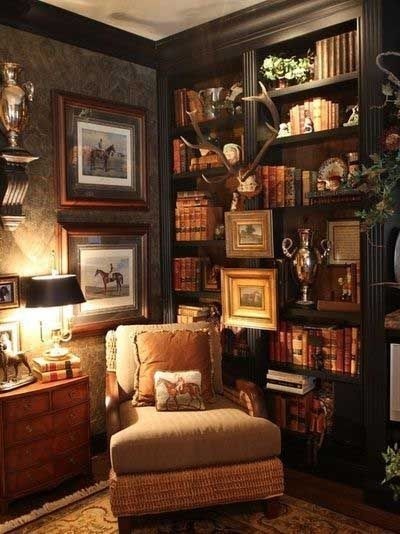 Moron Recommendations
Given the day, this seemed an appropriate rec to start off with:
30 Thank you to the moron who suggested

Left to Tell

It's a survivor's first-hand true story of finding and trusting God during the Rwandan genocide. I'm not usually much on religious-leaning books, nor one where people hack each other to pieces with machetes just because their skin is more or less dark than someone else's, but this one is fantastic.

Coming soon to an America near you, btw.

Posted by: Lysenko -Official dot gov Wyoming COVID vaccination card link, should be 4.25x3.5 at March 28, 2021 09:19 AM (bm04m)
Left to Tell: Discovering God Amidst the Rwandan Holocaust was written by Immaculée Ilibagiza, a woman who
...grew up in a country she loved, surrounded by a family she cherished. But in 1994 her idyllic world was ripped apart as Rwanda descended into a bloody genocide. Immaculee's family was brutally murdered during a killing spree that lasted three months and claimed the lives of nearly a million Rwandans.

Incredibly, Immaculee survived the slaughter. For 91 days, she and seven other women huddled silently together in the cramped bathroom of a local pastor while hundreds of machete-wielding killers hunted for them. It was during those endless hours of unspeakable terror that Immaculée discovered the power of prayer, eventually shedding her fear of death and forging a profound and lasting relationship with God.

She emerged from her bathroom hideout having discovered the meaning of truly unconditional love—a love so strong she was able seek out and forgive her family's killers. The triumphant story of this remarkable young woman's journey through the darkness of genocide will inspire anyone whose life has been touched by fear, suffering, and loss.
I can't even begin to imagine what it would be like to have to endure a hellscape like this. And then to forgive those who murdered your family. It frightens me that that's an absolute requirement of the faith I profess.
The Kindle edition is $9.99.
___________
Also this one:
250 Lurker here. I just finished Veritas: A Harvard Professor, a Con Man and the Gospel of Jesus's Wife by Ariel Sabar.In 2012, Karen King, a professor at Harvard Divinity School, made a splash by revealing an early Christian papyrus that referred to Jesus having a wife. Ariel Sabar embarked on an investigation into the provenance of the document. His search led him to a German-Floridian forger with pagan, possibly occult, connections. The Harvard professor comes off even worse. By the end of the book, she's exposed as a postmodernist feminist "scholar" who actually believes in neither facts nor history. It's an impressive feat of investigative journalism, and Sabar's takedown of the postmodern rot in academia is devastating.

Posted by: Linnet at March 28, 2021 10:55 AM (l8fD3)
Nothing I can add to this comprehensive description and review. Other than that the Kindle edition of Veritas: A Harvard Professor, a Con Man and the Gospel of Jesus's Wife is a bit spendy at $14.99. But I may just shell out the bucks for it.
This reminds me of a similar incident that happened some years ago when the anti-Christian propagandist Elaine Pagels started bruiting about the heretical Gospel of Thomas as if it was some amazing new discovery that would revolutionize (i.e. destroy) what we knew about early Christian history. Of course, there's nothing new about the Gospel of Thomas: one of the early church fathers, I think it may have been Irenaeus, who compiled an extensive list of the crap "gospels" the Gnostics were promoting, and, the GoT was, get this, on the list. So it was something the Church had been aware of for centuries. Of course, Pagels isn't a scholar seeking truth, she's an advocate with an agenda.
A good antidote for Pagels' twaddle is Hidden Gospels: How the Search for Jesus Lost Its Way by Philip Jenkins, who argues that
...far from being revolutionary, such attempts to find an alternative Christianity date back at least to the Enlightenment. By employing the appropriate scholarly and historical methodologies, he demonstrates that the texts purported to represent pristine Christianity were in fact composed long after the canonical gospels found in the Bible. Produced by obscure heretical movements, these texts have attracted much media attention chiefly because they seem to support radical, feminist, and post-modern positions in the modern church.
And no one is going to find some big secret locked up inside a hidden vault down in some Vatican basement. Dan Brown hardest hit.
Also, it reminds me of a documentary Mrs. Muse and I just finished watching on Netflix, Murder Among the Mormons, which is about what happened when a supposed historical document concerning early Mormon history called "the White Salamander Letter" came to light in the 1980s. The events surrounding the discovery, including the process of determining the authenticity of historical documents (and how fake documents can be produced that look old) is discussed in detail and it was quite fascinating.
So if any of you still subscribe to Netflix, I would recommend this 3-part documentary.
___________
14 This week I read The Starless Sea by Erin Morgenstern. Morgenstern has crafted a fantasy world deep below the surface of the Earth. It is a world of tunnels and rooms filled with books . . . filled with stories. There are stories within the story. The book is a love story, a mystery, and so much more. Quite unlike any other book that I've read before.

Posted by: Zoltan at March 28, 2021 09:10 AM (qb8uZ)
The Amazon blurb for The Starless Sea is quite lengthy and difficult to abridge, so I'm just going to leave it at that. But it does sound like an interesting read.
$11.99 on Kindle.
Captain Hate recommends the same author's other novel, The Night Circus. Le Cirque des Rêves (The Circus of Dreams) has come to town and strange things are afoot. First, it is only open at night. Also:
But behind the scenes, a fierce competition is underway: a duel between two young magicians, Celia and Marco, who have been trained since childhood expressly for this purpose by their mercurial instructors. Unbeknownst to them both, this is a game in which only one can be left standing. Despite the high stakes, Celia and Marco soon tumble headfirst into love, setting off a domino effect of dangerous consequences, and leaving the lives of everyone, from the performers to the patrons, hanging in the balance.
I like the Captain's somewhat back-handed compliment he gave to the author:
She has a gift for writing about things that other authors irritate me with, only she makes them interesting and compelling.
___________

So that's all for this week. As always, book thread tips, suggestions, bribes, insults, threats, ugly pants pics and moron library submissions may be sent to OregonMuse, Proprietor, AoSHQ Book Thread, at the book thread e-mail address: aoshqbookthread, followed by the 'at' sign, and then 'G' mail, and then dot cee oh emm.
What have you all been reading this week? Hopefully something good, because, as you all know, life is too short to be reading lousy books.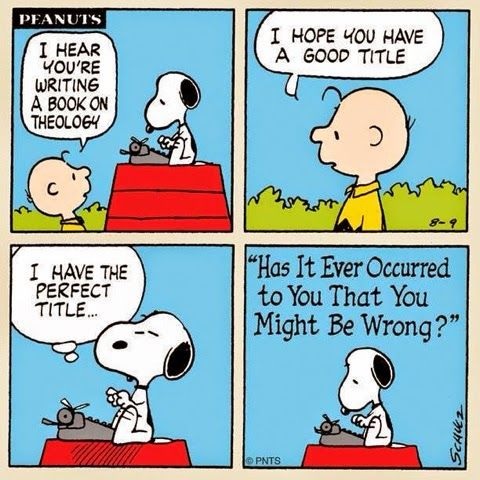 posted by OregonMuse at
09:00 AM
|
Access Comments