« First-World Problems...Part Infinity Plus One
(If I wanted To Be A Snake Handler I would Have Joined A Circus)
|
Main
|
We Have Normality. I Repeat, We Have Normality. »
April 04, 2021
Food Thread: Purina People Chow; An Idea Whose Time Has Come -- Or Just Eat Pizza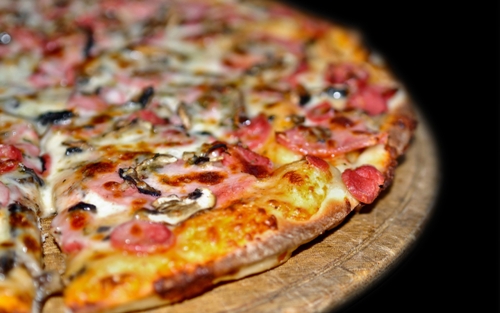 It seems like this is the golden age of pizza, just as I went low-carb! I read pizza place reviews and even watch Dave Portnoy's reviews (which are pretty good). But what I don't do much of is eat pizza.
I lived in the Northeast for most of my life, and I know from pizza! But too much of it is just...food. Sort of like Purina People Chow. Sure, it satisfies my hunger, and it is pleasing on some level, but it is rarely great. So I hold out for great. No, that's a lie...I hold out for pretty damned good. "Great" is way too much of a pain in the ass. Going to Brooklyn and standing in line for hours at Lucali is fine for 20-something hipsters, but unless Sophia Loren in her prime is serving the pizza, I'll pass. And driving to New Haven? That might be worse.
There are some solid local places that make good pies, but too many of them are New York street pie, and it's tough to do much better than, "Yeah, that tastes good." I have found that unless the ingredients are fantastic and the dough is top-notch, I'm just not that into them.
If I were to choose one type I would probably go with the classic Neapolitan pie, which I think is an acquired taste.
How about you? What's the pinnacle of the pizza maker's art?

******
Broccoli Rabe can be a spectacular vegetable when cooked correctly and the ingredient itself is fresh and sweet. But it can also be a bitter and tough mess that is distinctly unappealing. But eating it as a side dish and using it as a sandwich ingredient requires slightly different presentations, and that's where it gets weird.
When I cook it as a vegetable, I blanch it and immediately shock it in ice water to keep its vibrant color and texture. Then I saute sliced garlic until fragrant, add some red pepper flakes, and then add the broccoli rabe. That way I get rid of most of the bitterness. But in an Italian sandwich? I want that bitterness. I NEED that bitterness. So I skip the blanching and go right to the pan. That also preserves the crunch and texture much better. But there is a risk of biting into a wad of bitter greens that is just too much for even the richness and intensity of great Italian salumi.
Even the sandwich I had in Philadelphia's Terminal Market was a bit on the bitter side, and those guys should be able to do it better than most.

******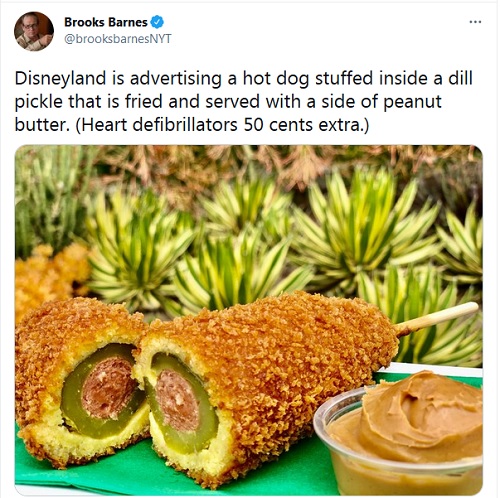 You're damned straight I would try that, and I'd even try it with peanut butter just to irritate the whiny nag and his fixation with my health. Just shut the fvck up and let me eat what I want. I don't need your moralizing.
[Hat Tip: Sharon(willow's apprentice)]

******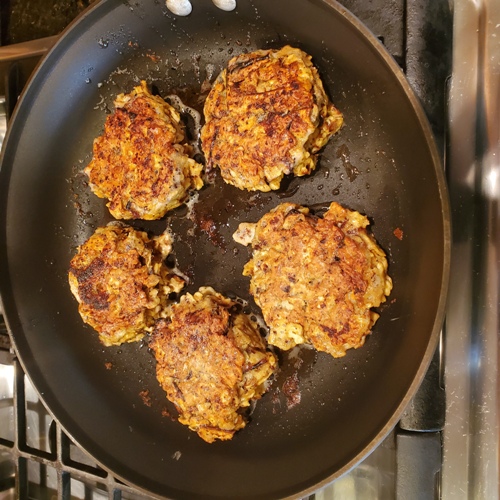 Matzoh Brei! Passover is incomplete without several breakfasts of this stuff. It's just a rough mash of matzoh, egg, salt, pepper and onion powder, all fried gently in butter. Oh sure, you can tart it up with fresh onions and other dreck, but a real Jew would never do that.
"Brei" means mash in German and Yiddish, so it's pretty accurately named.
Just don't serve it with maple syrup...I eat it with a bit more salt and a smear of cream cheese or sour cream or even crème fraîche if I've got it.

******
Commenter and .50BMG aficionado Nurse Ratched sent this video along, and it's interesting, though a bit long.
18th Century Naval Food - Time to get salty!
I think our Navy vets will appreciate the advances in food since the 18th century.
[Hat Tip: Nurse Ratched]

******

That's a wireless temperature probe, and I am insanely tempted by it, even though the one significant use I have for it will undoubtedly destroy it. I want to stick it into a rotisserie pork roast so I know exactly when it is perfectly cooked to 136 degrees. Yup, I have temperature creep in my pork world. I used to shoot for 140 degrees, but I think that pushes a bit too much juice out of the meat.
Anyway, My rotisserie has an infrared burner that will probably melt the damned probe after a few uses. And the company hasn't offered me a test unit, so I will have to gaze longingly at the photo and be disappointed...once again!

******
It's nothing earth-shattering, but this recipe for rack of lamb looks great, and has an interesting twist or two (smoked almonds? Interesting!).
Rack of lamb, potato and pepper tray roast
One problem is that the recipe is written by a Brit, which means adorable but incomprehensible blathering about cooking. They need to stop with this whole "We speak our own language" stuff and get on board with us...the true English speakers!
******
Food and cooking tips, good American marbled beef, young wild pigs, bartenders who use vermouth in Martinis (but not too much), Snap peas (apparently they are no longer grown in quantity), an herb garden that actually grows herbs, beef short ribs that have meat on them (not the stupid little sliver of bone they sneak into the packages) and good tomatoes that aren't square, pale pink and covered with Mestizo E.coli: send to
cbd dot aoshq at gmail dot com
. Any advocacy of French Toast with syrup will result in disciplinary action up to and including being
nuked from orbit.
And yes, shaking a Manhattan is blasphemy...it's in the Bible!

posted by CBD at
04:00 PM
|
Access Comments