« Saturday Gardening and Puttering Thread - Easter Saturday [KT]
|
Main
|
Saturday Afternoon Chess thread 04-03-2021 »
April 03, 2021
Ace of Spades Pet Thread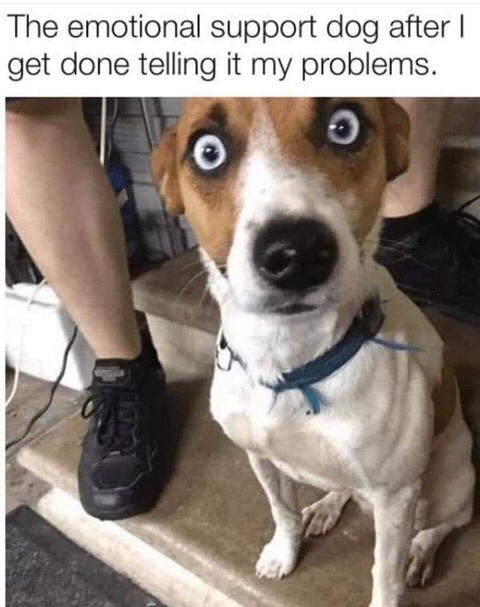 (H/T Hrothgar)
***
Good afternoon and welcome to the almost world famous Ace of Spades Pet Thread. Kick back and relax this afternoon in the world of animals.

***
A Little of This. A Little of That.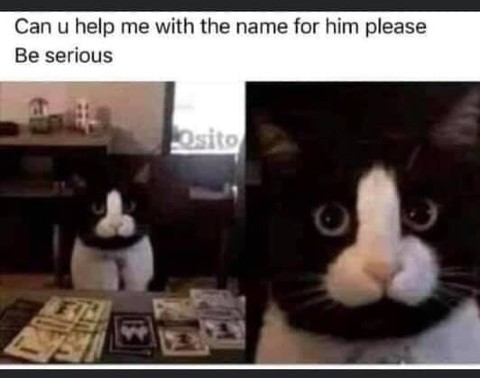 (H/T Miley)

Moar kats.......From our friend Shibumi, Where cats shouldn't be.
***

I'm not saying this is alright to do. But, it is fun watching.
***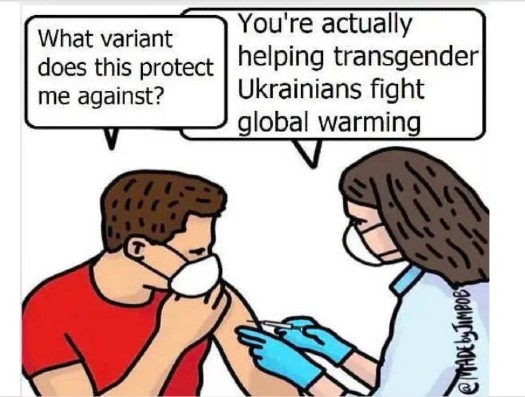 (H/T CN)
***
Meet The PetMorons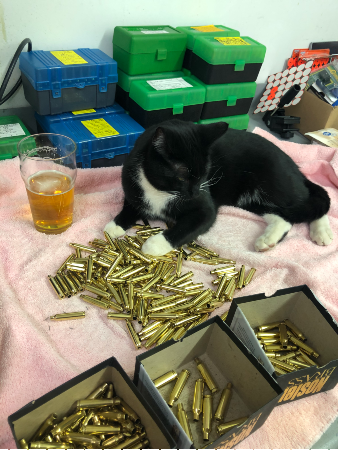 Here is our self-adopted kitty who came to our house November of 2019. We named him Gunboots because of the circumstance of his arrival, at the end of a hunting trip, plus his ginormous boots! He is truly a specimen, and of course we had to have him neutered, but he would be an awesome sire, so in some way I regret that. He's the shit. No need for any mousetraps or rat poison with this guy around. And snuggly, which is almost too good to be true. This pic is of him doing the thing he mostly does, "helping" Dad with reloading. Thanks for doing the pet thread! I know it's hard, but so many of us enjoy it so much as a respite from all the shit that goes on. - Kalneva
Is that an adult beverage I see Gunboots with? It certainly sounds like the family addition was well received by all involved. Thanks for your kind words. They help me going.
***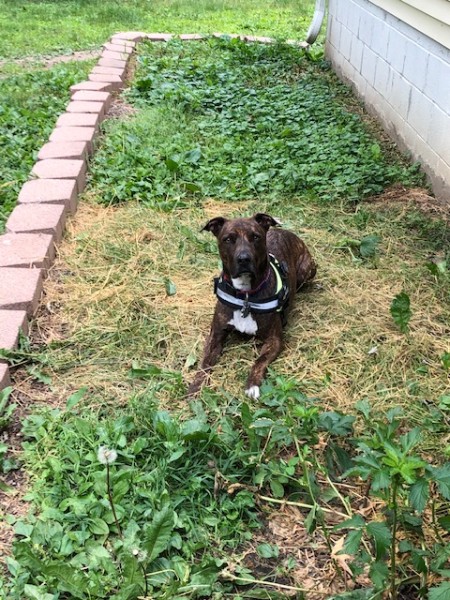 Greetings ! This is my American Staffordshire Terrier, Rebel the Dog! He's now 6 years old and is a Fine K9. We are Best Buds,(well, at least I think we are!) and we've finally learned how to walk loose leash! Yay!!!! Rebel spends my work time at Laura's house where he runs,plays and chases the ball with his pals! He loves truck rides and chasing squirrels. He's a Good Boy and I'm very Proud of him! He was on the pet thread a while ago but I thought the hoard might appreciate seeing him again. Thanks for all you do at AOSHQ and God Bless! - Rick and Rebel the Dog!!
Rebel has matured nicely. Now if you could only get him to help with the yard work he would really be a GREAT dog. Yeah, I know, "No thumbs" response. Sounds like he is certainly loved. Thanks for being a regular.
***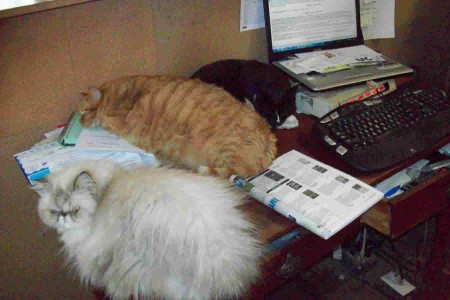 This picture is entitled "Why Sabin Never Got Any Work Done at the Bookstore".

These three were my second set of bookstore cats. The tuxedo, Tiger, and the marmalade striped cat, Rosemary, were littermates I got from the Humane Society when they were four years old. The fuzzy one, KatyDid, was a Himalayan I inherited from a friend. Rosy and Tiger came to the bookstore after my first two bookstore cats died. I got tired of everyone complaining that there were no cats and when was I going to get more cats. I kept an eye on the Humane Society website until they showed up. They had been in residence at the store for well over a year when Katy came on the scene. Don't let the picture fool you. While Tiger got along just fine with Katy, Rosy hated her with the heat of a thousand suns. The picture is one of those rare times when Rosy let Katy get near her. Poor little Katy was terrified of Rosy, and for a very good reason; Rosy would slap her silly every chance she got.

The three cats came home with me when I closed the bookstore. Rosy died abou8t a year later of fatty liver disease. (She was a little porker.) Katy died around this past Halloween -- upper respiratory. Tiger died of multiple health issues a few weeks back. So Sabin's infamous bookstore cats that made it their life's work to upstage every author who came to the bookstore, are no more - Captain Josepha Sabin
Condolences to the passing of your cats and the end of an era. This photo tells us they were well treated and loved. Thanks for sharing today.
***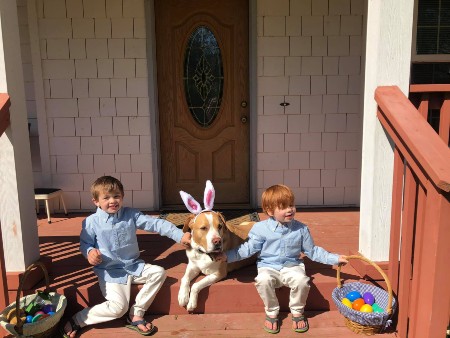 That Deplorable SOB Van Owen here. Just learned that my daughter's family dog Brucey passed away in his sleep. Her two sons adored him. He was a good dog and will be missed.
Such a happy photo and such sad news today. Condolences to your family on their loss. You can just see the joy Brucey brought to grandsons. Hopefully, a framed photo of this will grace their home soon.
***

Great group of pets today. Small but fantastic. If you have something animal/pet related you can submit it to us here at petmorons at gmail dot com.
Until next time, Happy Easter and have a great week!

posted by Misanthropic Humanitarian at
03:00 PM
|
Access Comments