« The Morning Rant
|
Main
|
CNN: "The media is slashing jobs again as the Trump news cycle fades and the economy struggles" »
March 29, 2021
The Ship Blocking the Suez Canal Has Finally Been Freed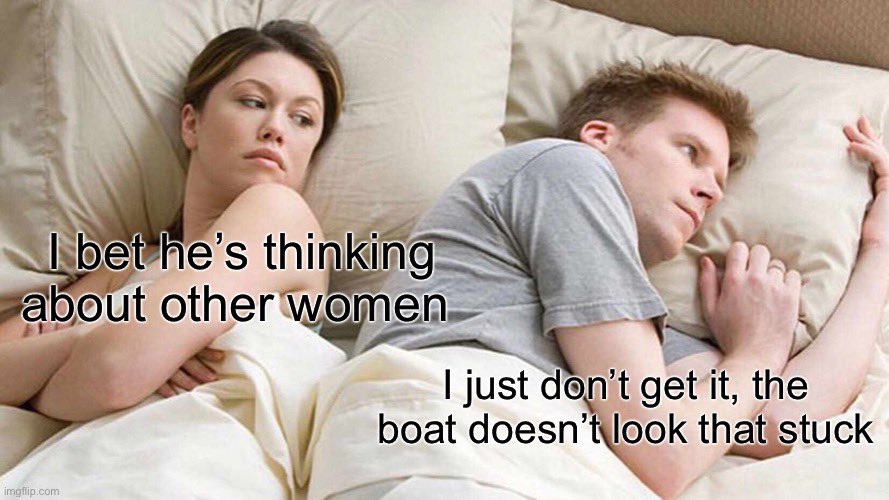 Didn't this happen in Idiocracy?
Salvage teams on Monday freed a colossal container ship stuck for nearly a week in the Suez Canal, ending a crisis that had clogged one of the world's most vital waterways and halted billions of dollars a day in maritime commerce.

Helped by the high tide, a flotilla of tugboats wrenched the bulbous bow of the skyscraper-sized Ever Given from the canal's sandy bank, where it had been firmly lodged since March 23.

The tugs blared their horns in jubilation as they guided the Ever Given through the water after days of futility that had captivated the world, drawing scrutiny and social media mockery.

The giant vessel headed toward the Great Bitter Lake, a wide stretch of water halfway between the north and south ends of the canal, where it will be inspected, said Evergreen Marine Corp., a major Taiwan-based shipping company that operates the ship.

"We pulled it off!" said Peter Berdowski, CEO of Boskalis, the salvage firm hired to extract the Ever Given, in a statement. "I am excited to announce that our team of experts, working in close collaboration with the Suez Canal Authority, successfully refloated the Ever Give... thereby making free passage through the Suez Canal possible again."
This Fucking Guy hero-tweeted himself over the weekend, because there's no one else willing to: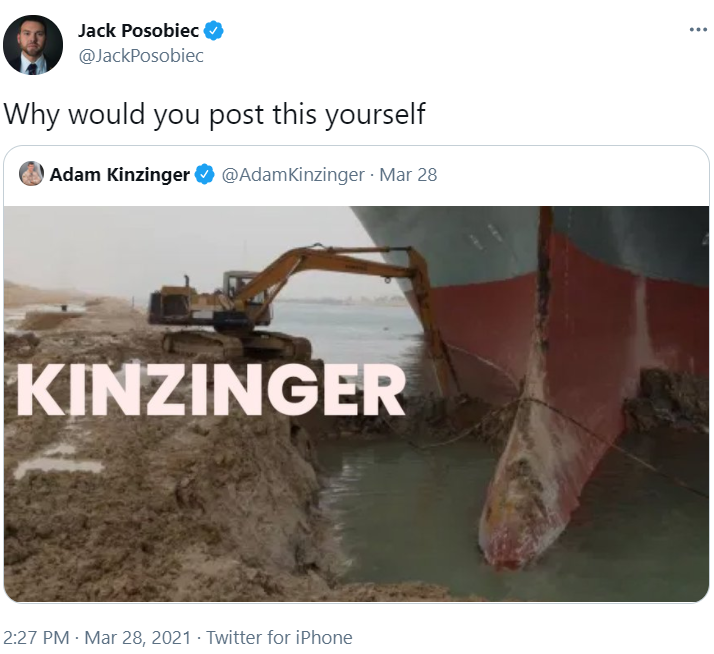 posted by Ace at
12:23 PM
|
Access Comments