« Quarantine Cafe: Lost and Found Edition
|
Main
|
The Morning Report - 3/30/21 [J.J. Sefton] »
March 29, 2021
Monday Overnight Open Thread (3/29/21)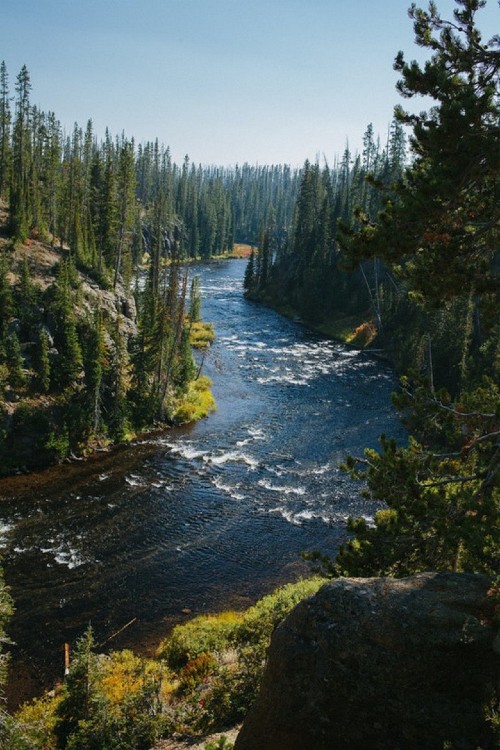 ***
The Quotes of The Day
Quote I

"You'll see gaps there but you'll see that those gaps will be narrower and there's less disparity that you'll find in many of the states," Dr. Jeff Duchin, health officer with Public Health-Seattle & King County
Quote II

"When the children go out into the community, you want them to continue to wear masks when they're interacting with groups or multiple households." Dr. Anthony Fauci
Quote III

"In the 1951 general election, the Labour party lost its majority entirely because people with five years more experience of social control got fed up with it. Sooner or later that will happen in this country," British former Supreme Court judge Lord Sumption
Quote IV

"We both know how this works. It is item number 1,000 in proving to people that there are two different sets of rules in this country. Rules for powerful Democrats and rules for people like you and I. This is what they do and people are sick of it. It's making people feel hopeless. It feels like there is no justice out there. It feels as useless as going to a feminist rally and trying to find a woman who can cook." Jesse Kelly
Quote V

We developed American vaccines by an American President in record time, nine months, which is saving the entire world. We bought billions of dollars of these vaccines on a calculated bet that they would work, perhaps the most important bet in the history of the world. Dr. Fauci and Dr. Birx moved far too slowly, and if it were up to them we'd currently be locked in our basements as our country suffered through a financial depression. Families, and children in particular, would be suffering the mental strains of this disaster like never before. President Donald Trump
***
Kamala "The San Francisco Head Hunter" is unhappy. I know it's just a guess. But, I bet that the Blair House, the sprawling 70,000-square-foot presidential guest quarters across the street from the White House is much nicer than any of the places she blew Willie Brown in San Francisco.

It defies logic that Harris insiders thought it was a good idea to leak her tone-deaf frustrations about her lavish housing situation when millions of Americans are unemployed, homeless or unable to pay their bills thanks to the mass coronavirus shutdowns rabidly pushed by Democrats.

Currently, 4 million Americans are considered "long-term unemployed," which means being jobless for more than six months.
She doesn't have a gag reflex of course she is tone deaf.
***
***
This would be a fun debate and I would enjoy to watch it. However, it will never happen.

Dear Joe Scarborough: Nice Smear. Now Invite Me To Debate Your Network's Russiagate Coverage
"Morning Joe" says those who reported on Russia errors are a "joke" and might be "on Russia's payroll." MSNBC should break its four-year freeze-out and invite a skeptic to respond - Matt Taibbi
Then again Joe's fat head is stuck up Mikka's ass he can't come up for air.
***
Reason #20 why law abiding Americans are fed up with the FBI or as I like to call them, the Federal Bureau of Incompetence.

THE FBI HAS CONSISTENTLY UNDERPERFORMED FOR THE ENTIRE 21ST CENTURY: Howie Carr: FBI whiffs again on Colorado mass shooting suspect.

So now it turns out that the FBI knew all about the accused Boulder shooter, but paid no attention to the obvious warning signs until police say the rabidly anti-American immigrant from Syria murdered 10 U.S. citizens in the supermarket.

"The suspect's identity," the New York Times reported, "was known to the FBI because he was linked to another individual under investigation by the bureau, according to law enforcement officials."

Stop me if you've heard this one before.

The Famous But Incompetent FBI likewise knew all about accused shooter Ahmad al-Aliwi Alissa's fellow Muslim immigrants who committed mass murder, like the Tsarnaev brothers — but did nothing until those welfare-collecting "asylees" blew up the Boston Marathon.
***
And then is Reason #21 why law abiding American citizens don't give the benefit of the doubt to the cops anymore. Elderly man pulls gun on Antifa after they attack and vandalize his truck. He gets arrested.

In Salem, Oregon an elderly man pulled a gun on a number of Antifa protesters who vandalized his truck, breaking out windows and spraying paint on his windshield. But police arrested him while seemingly ignoring the antagonists.

The truck was part of a Trump-supporting caravan that was driving past the capitol building in Salem on Sunday.

Antifa members broke out the truck's taillights, broke at least one window, and sprayed paint across the windshield. The driver proceeded to get out of the vehicle. He was open-carrying and when he saw what they had done and realized they were threatening him with pepper spray and batons, he pulled his gun and told them to get away from him.

I give the truck owner kudos for not shooting the scum involved in this situation.

But before we get too damn tough on the FBI. They were able to nab one of those despicable Capitol protesters.

Southgate resident Anthony Williams used Facebook to show off photos and videos of himself inside the U.S. Capitol, which gave law enforcement officials enough evidence to arrest him last week.

Williams -- who was charged with obstruction of official proceedings, entering a restricted building and disorderly conduct -- is the sixth Michigan man arrested for their alleged involvement in the Jan. 6 riot. Williams discussed plans to "storm the swamp" on Facebook weeks before he traveled to Washington, D.C., according to a federal criminal complaint, and later said it was the "proudest day of my life lol."
***

Big religion = Big bucks. And the problems that come with big money.

The Mormon church's secret $100B investment fund, explained
The Mormon Church has quietly amassed a $100B fund to support religious and humanitarian causes. A new lawsuit alleges donation misuse fraud.
***
The Law of Unintended Consequences is playing hell with America's sewer systems. Too many wipes going down the old shitter.

Even before the pandemic, Americans were already flushing far too many wipes into the sewer system. After a year of staying at home, the pipe-clogging problem has gotten worse.

Just ask Larry Hare, who says he immediately observed the change from his vantage point as the manager at a wastewater reclamation facility in Des Moines, Iowa.

Sewer backups are up 50%, and he attributes this to the flushing of wipes, which don't break down in water like toilet paper. "We've always had the problem, but it just hasn't been as big a problem as it is currently," Hare said.

With consumers cleaning everything from counters to doorknobs in hopes of thwarting the coronavirus, sanitary wipes are more popular than ever. In the 12 months through late January, their sales surged 75%, according to data from Nielsen. But the blockages they create when flushed — dubbed fatbergs — have become a costly headache. The Des Moines Metropolitan Wastewater Reclamation Authority has spent more than $100,000 over the past year and deployed specialized block-clearing trucks about 30 times, according to Hare. Similar problems are plaguing cities and towns across the U.S., and they're being forced to spend more and more on fixing the problem.
***

Alabama Amazon employees are voting whether or not to unionize.

Mail-in ballots for the hotly contested battle to unionize 5,800 workers are due on Monday. Some experts are predicting a victory while others are unsure

With mail-in ballots due this Monday, federal officials will soon begin tallying the votes in what has been the most closely watched unionization drive in the US in years – the hotly contested battle to unionize 5,800 Amazon workers in Alabama. Some labor experts predict a union victory, others aren't so sure.

While admitting he's afraid to make a prediction, Robin Kelley, a history professor at University of California, Los Angeles, said: "I do think the union's going to win the election. Whether it's overwhelming or not, I don't know, but I do think there's enough momentum to win."

John Logan, one of the nation's foremost experts on corporations' anti-union strategies, was more doubtful. "I wouldn't put money on the union winning, but I do think there's a chance they could win," said Logan, a professor of employment studies at San Francisco State.

As we all know elections have consequences. Boston Dynamics unveils Stretch: a new robot designed to move boxes in warehouses

Stretch can shift up to 800 boxes an hour, comparable to a human

Boston Dynamics is best known for its robot dog Spot, a machine designed to work in a range of environments, from offshore oil rigs to deep underground mines. But in recent years, the company has increasingly focused attention on the logistics space, and today is unveiling a new robot with just one application in mind: moving boxes in warehouses.

The robot is called Stretch and looks relatively dull for a Boston Dynamics creation. It's not modeled after humans or animals, and instead aims to be as practical as possible. It has a square mobile base containing a set of wheels, a "perception mast" with cameras and other sensors, and a huge robotic arm with seven degrees of freedom and a suction pad array on the end that can grab and move boxes up to 23 kilograms (50 lbs) in weight.
***
The ONT Musical Interlude
Long distance dedication to my favorite Lurker.
AND
Born on this day: 29 Mar 1959
American singer-songwriter and musician Perry Farrell from Jane's Addiction. Farrell created the touring festival Lollapalooza as a farewell tour for Jane's Addiction in 1991; it has since evolved into an annual destination festival. Farrell has also led the alternative rock groups Porno for Pyros and Satellite Party. via thisdayinmusic.com
***
Better to remain silent and be thought of as a Genius Award Winner then to open your pie hole and remove all doubt. Genius Award Winner.

An Iowa gun store refused to sell a semi-automatic rifle to a heavily armed and agitated Colorado man who said he was surprised his friends didn't suspect he was the Boulder mass shooter, according to federal court documents released Friday.

The Nebraska State Patrol initially arrested the self-described firearms enthusiast, Adam Vannoy, 40, on March 14 on Interstate 80 in Lancaster County. Another driver had called police to report he was driving recklessly at about 120 mph.

During a search of his packed truck, troopers seized a handgun from Vannoy's jacket, a loaded AR-style semi-automatic rifle with an illegal silencer, four other firearms, ammunition, a bulletproof blanket and vest, two brown wigs and an Air Force costume. They also found marijuana.

They jailed the Denver man on weapons and drug charges. He was released after posting $5,000 bond on March 17, even though he threatened to kill a guard, exposed his penis to guards and threw feces from his cell into a common area, according to a federal complaint unsealed Friday.

Six days later, on Tuesday, Vannoy tried to purchase an AR-style rifle from Sportsman's Warehouse in Ankeny, Iowa, near Des Moines, the complaint said.

The store denied the sale after Vannoy said he was surprised his friends hadn't called to find out if he was responsible for Monday's shooting in Boulder. A 21-year-old man is charged with killing 10 people at a grocery store. Vannoy also said he had 500 rounds of ammunition in his truck.

In addition to denying the sale, the store notified the Bureau of Alcohol, Tobacco, Firearms and Explosives about his comments. Agents arrested Vannoy in Iowa this week on a new federal charge stemming from the Nebraska traffic stop, illegal possession of a firearm as an unlawful user of marijuana.

Vannoy was scheduled to make an initial court appearance in Iowa on Friday afternoon, before facing transfer to Nebraska for further proceedings.

Videos posted by Vannoy on Instagram show he purchased several firearms and ammunition at Brownell's, a large retailer in Grinnell, Iowa, after his release from Nebraska custody. He said on the videos that the best way to show the Nebraska State Patrol that he wasn't plotting anything nefarious was to rearm himself.
***
Tonight's Feel Good Story of The Day.

***

Tonight's ONT has been brought to you by Creature Comforts of The Road.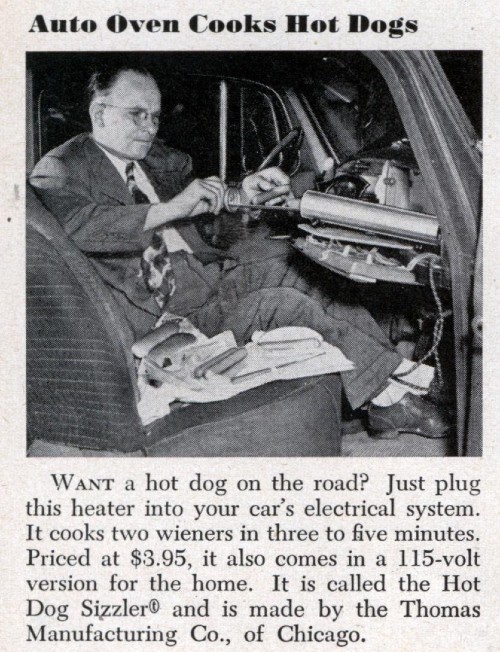 Notice: Posted with permission by the Ace Media Empire, AceCorp, LLC., and Misanthropic Humanitarian Enterprises. Proudly made in the USA with slave unpaid labor. Although not unionized we will gladly accept Hot Dog Sizzlers.

posted by Misanthropic Humanitarian at
10:00 PM
|
Access Comments