« Gun Thread: 9th Circus Edition! [Weasel]
|
Main
|
The Morning Report - 3/29/21 [J.J. Sefton] »
March 28, 2021
Sunday Overnight Open Thread (3/28/21)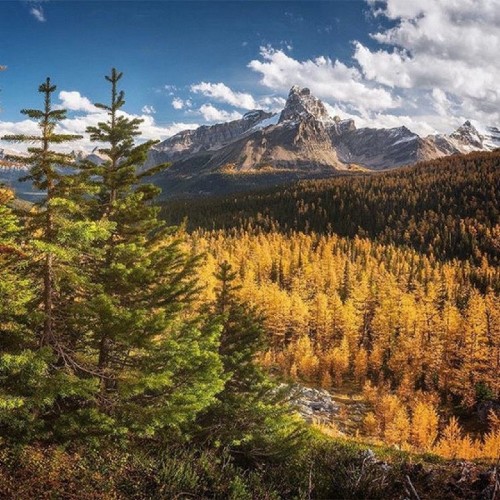 ***
The Quotes of The Day
Quote I

"We now have an intelligentsia which, though very small, is very useful to the cause of Hell."C.S. Lewis
Quote II

"That's the most humane form of immigration where you don't have people making this dangerous trek, and it literally shows you what bad policy can do to the country that in 90 days, in less than 90 days, a system that was working and was perfect and that was fixed turned to absolute junk."Eric Trump
Quote III

"Our best chance to get something passed is universal background checks. I think the theory of the case is: Once we convince Republicans that the sky doesn't fall for you politically when you support a reasonable expansion of something like background checks, you can move onto other interventions."Senator Christopher Murphy (D-CT)

And that innocuous statement should scare the hell out of you.
Quote IV

"Can we talk about how horrible it is to travel while being transgender sometimes? I always have immense anxiety leading up to going through security. And this means that I totally recognize the privilege of having all of my documents correct. So, the gender marker on my license, for example, says female,"Rose Montoya
***
***

It's a start I guess. But, probably too little, too late.

USA TODAY Sports' race and inclusion editor Hemal Jhaveri announced Friday she was fired after falsely saying an "angry white man" was responsible for Monday's mass shooting in Boulder, Colorado.

"[I]t's always an angry white man. Always," Jhaveri said Monday evening before police revealed the shooter was 21-year-old Ahmad Al Aliwi Alissa, a migrant from Syria.
***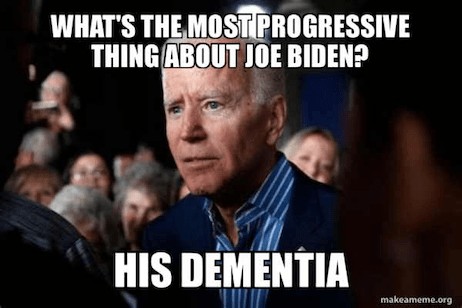 ***

1954, the case for the universal ID Card.
The nation's very first "vaccine passport" is coming to the Big Apple.

The program, dubbed the "Excelsior Pass," is an app that will allow New Yorkers to prove their vaccination status, or recent history of a negative COVID-19 test, in order to gain entry to events and businesses, Governor Cuomo announced in a news release Friday.

"Similar to a mobile airline boarding pass, individuals will be able to either print out their pass or store it on their smartphones using the Excelsior Pass Wallet app," the news release explains.

"Each Pass will have a secure QR code, which participating businesses and venues can scan using a companion app to verify proof of COVID-19 negative test results or proof of vaccination. An individual's data is kept secure and confidential at all times."
***
If it sounds too good to be true. It usually is.


Artificial intelligence will create so much wealth that every adult in the United States could be paid $13,500 per year from its windfall as soon as 10 years from now.

So says Sam Altman, co-founder and president of San Francisco-headquartered, artificial intelligence-focused nonprofit OpenAI.


"My work at OpenAI reminds me every day about the magnitude of the socioeconomic change that is coming sooner than most people believe," Altman, who posted Tuesday. "Software that can think and learn will do more and more of the work that people now do."

No word about unicorns and free puppies..................
***
***

I find this quite funny. Reporterettes are being treated like other people.Cry me a river, boo-hoo.


"I'M AFRAID TO OPEN TWITTER": NEXT-LEVEL HARASSMENT OF FEMALE JOURNALISTS IS PUTTING NEWS OUTLETS TO THE TEST

Newsrooms that once preached "don't feed the trolls" are being forced to grapple with a daily deluge of smears. "Even the most open-minded media organizations are still run by men who don't fundamentally understand the misogynistic nature of these attacks," says one reporter.

"It started late one day, and you could see it kind of building on social media," Washington Post national editor Steven Ginsberg recalled of the torrent of online abuse directed last month at Seung Min Kim. The Post reporter had been photographed showing Senator Lisa Murkowski a critical tweet sent by Neera Tanden and seeking comment, a standard journalistic practice somehow interpreted as out of bounds or even unethical. The first thing Ginsberg and other Post editors did was reach out to Kim—"just to say: We're here, we see it, we care, and how are you doing?" But the racist and sexist attacks only escalated, propelling Ginsberg to put out a statement to not only take a stand against harassment, but to try to move the ball forward by explaining why what Kim was doing was completely appropriate. "She and other minority women endure vile, baseless attacks on a daily basis, no matter what story they are working on or tweeting about," he wrote. "The attacks on her journalistic integrity were wildly misguided and a bad faith effort at intimidation." Ginsberg's goal, he told me, was "to defend and educate."

No journalist is above criticism. But what female journalists described to me goes beyond legitimate scrutiny of a headline or story framing and into their sex lives, their families, and other topics unrelated to their work, a wildly disproportionate level of pushback to any perceived journalistic offense. The old newsroom motto "don't feed the trolls" seems increasingly quaint as top editors and media executives grapple with how and when to respond publicly to the deluge of smears filling a reporter's inbox or chasing them across social media. "The environment for journalists is getting increasingly dangerous," Ginsberg said. If not heralding a new era of how media organizations deal with attacks on female reporters, recent statements from the Post and The New York Times reflect the extent to which the problem has worsened, particularly for women on the male-dominated beats of politics and technology.
***
The ONT Musical Interlude
Sheet music? We don't need no stinkin' sheet music.

University of Oxford considers scrapping sheet music for being 'too colonial' after staff raise concerns about music curriculums' 'complicity in white supremacy' after Black Lives Matter movement

Professors set to reform music courses to move away from the classic repertoire

Staff argued curriculum focuses on 'white European music from slave period'

It is thought that music writing will also be reformed to be more inclusive.
AND
***

Next time get your own dam sammich. Genius Award Winner.

Angered that the mother of his son got him a Quarter Pounder instead of a Big Mac from McDonald's, a Minnesota man allegedly argued with the woman before throwing her to the ground and then swiping money from the victim's purse, police charge.

Responding to a flurry of 911 calls about a disturbance Sunday night at a residence in Mankato, a cop was told by the victim that she was assaulted by Mohamed Aboubaker, a Minneapolis resident with a lengthy rap sheet.

According to a criminal complaint, the 39-year-old Aboubaker "was visiting for the last few days" with the victim (the pair are parents to a three-year-old boy).

The woman told police that Aboubaker was upset because she got him "a quarter pounder instead of a big mac from McDonald's." An argument ensued and Aboubaker allegedly "threw her to the ground against the dresser." The woman said that "her son was in the room and was screaming while this occurred."

The victim said that after Aboubaker (pictured above) went into the kitchen and removed money from her purse, she confronted him and sprayed him with a can of "Mace" (which actually was hornet spray
***

No more trouble. Tonight's Feel Good Story of The Day.

Oklahoma City police shot and killed an inmate at the Oklahoma County jail after a hostage situation Saturday night involving a guard.

The jail remained on lockdown Saturday night with extra staff inside, while outside, a small group of protesters chanted and pounded on the jail's parking lot gate, loud enough to be heard a block away.

The man who was killed was not identified by officials, pending family notification. Officials said he was the suspected hostage taker.

The jail employee was rescued and taken to a hospital for treatment. Jail Administrator Greg Williams said that the guard left the jail on his own, but did not provide details of his injuries.

The incident happened on the jail's 10th floor, where the inmates that are the hardest to manage are housed, Williams said.
***
Weekly commenter stats for week of 3-28-2021

Top 10 commenters:
1 [578 comments] 'Sponge - Saying Ashli Babbitt' [81.13 posts/day]
2 [489 comments] 'TheJamesMadison, paying for my sins on the Scorsese streets'
3 [481 comments] 'garrett'
4 [393 comments] 'Rodrigo Borgia'
5 [384 comments] 'Skip '
6 [350 comments] 'Sebastian Melmoth'
7 [341 comments] 'Deplorable Jay Guevara '
8 [333 comments] 'LeftCoast Dawg'
9 [330 comments] 'Joe Mannix (Not a cop!)'
10 [327 comments] 'Tonypete'
Top 10 sockpuppeteers:
1 [294 names] 'Miklos, the best obscure law espert you're likely to get at this hour' [41.27 unique names/day]
2 [79 names] 'LeftCoast Dawg'
3 [64 names] 'Duncanthrax'
4 [52 names] 'BifBewalski - Hey Now!'
5 [43 names] '18-1'
6 [42 names] 'Sponge - Saying Ashli Babbitt'
7 [29 names] 'Joe Mannix (Not a cop!)'
8 [29 names] 'Cicero (@cicero43)'
9 [28 names] 'Rodrigo Borgia'
10 [27 names] 'G'rump928(c)'
***

Tonight's ONT has been brought to you by Practical Applications.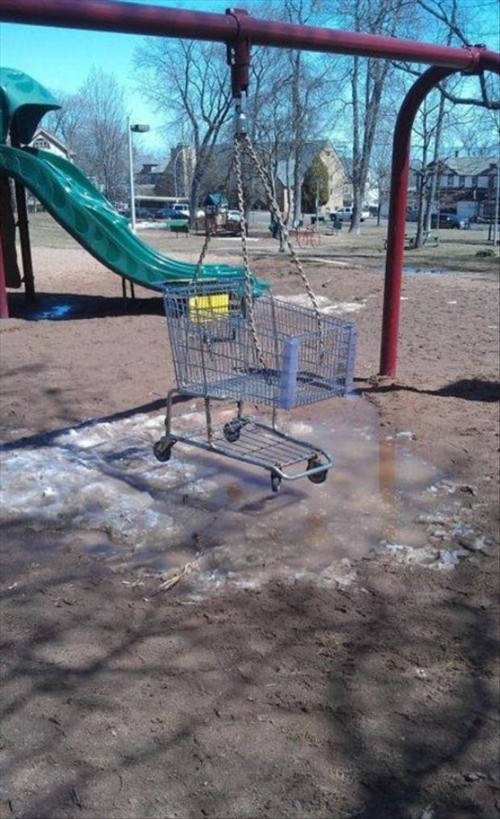 Notice: Posted with permission by the Ace Media Empire and AceCorp, LLC. ONT tips, loose change, drink tokens and burner phones to petmorons at gmail dot com.

posted by Misanthropic Humanitarian at
10:00 PM
|
Access Comments