« Biden Needs 65 Days and Friendly Reporters Sharing Questions In Advance -- To Embarrass Himself by Losing His Train of Thought and Babbling Like a Baby
|
Main
|
Victor Davis Hanson Quit National Review Months Ago »
March 26, 2021
Tater Crater: CNN's Deplatforming Clearinghouse Posts Lowest Ratings of the Year-- Again
Tater's ratings are inversely proportional to his insulin level.
He hit one record low the previous week.
Now he hits another one.
CNN's "Reliable Sources" with far-left host Brian Stelter had its lowest-rated show of the year on Sunday, failing to crack the one-million viewer plateau for the second-straight week.

Stelter's program, which is billed as a media program but has morphed into a weekly partisan attack on conservative news organizations, averaged only 936,000 on March 21. The total was its smallest audience of the year.

The most recent episode of "Reliable Sources" dropped a staggering 65 percent of its viewers since its Jan. 10 edition that averaged 2.7 million viewers, as viewers tuned in for the latest on the Jan. 6 Capitol riot.
Hey, Tater?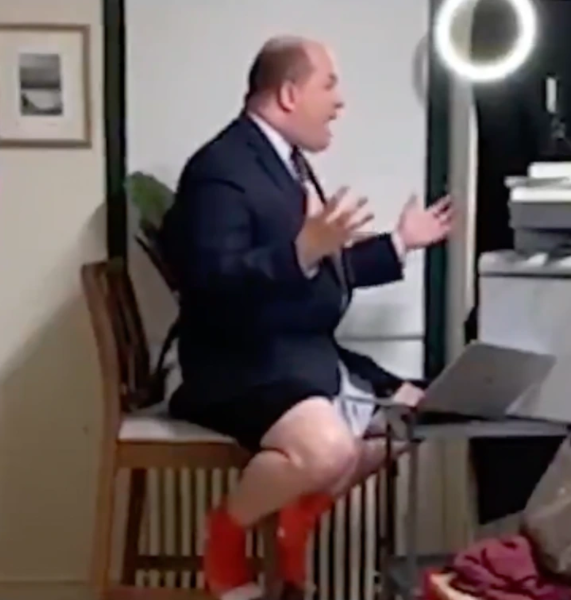 By the way, CNN failed to mention the scandal of Andrew Cuomo using precious state resources to get his family members, including CNN "anchor" Fredo Cuomo, early access to covid testing.
"Good evening. Chris Cuomo is off tonight." That sentence, uttered at 1:02:16 AM Thursday in a re-airing of Wednesday's Anderson Cooper 360, is the only time the name "Cuomo" has been spoken on CNN all day. The day after news of yet another scandal involving New York Gov. Andrew Cuomo broke. A story that involves his brother, CNN's own Chris Cuomo. Who was "off tonight."

CNN did not report Thursday on this latest major scandal involving the governor, which involves allegations of favoritism and outright nepotism in his leadership and handling of the Covid-19 pandemic in the state. That leadership has, however, been the subject of a great deal of commentary on CNN and indeed in the press at large for the last year. It has resulted in a book deal, an Emmy, a star-studded birthday bash, and paeans to his leadership from celebrities and his brother's colleagues, alike.
I wonder if some Gentry Liberal members of grifter media would like to revise their estimations that CNN is the least biased network.

Meanwhile, Ellen DeGeneres's ratings fell by one million since the most poorly kept secret in Hollywood -- that she was a hugely entitled nasty bitch -- leaked out.
Once thought of as daytime TV's queen of nice, host Ellen DeGeneres seems to have seen a harsh decline in ratings for The Ellen DeGeneres Show since its return in September.

According to a report in the New York Times, recent Nielsen data shows Ellen viewership has dropped by 1.1 million people this season, from 2.6 million viewers to 1.5 million viewers. Those numbers account for a 43-percent decline in viewership, and more specifically, a 38-percent decline in viewership from her core demographic of adult women under 54.
More: Accused and witnessed sexual assailant Don Lemon is a real urinalist.

posted by Ace at
01:26 PM
|
Access Comments