« The Morning Rant
|
Main
|
Tater Crater: CNN's Deplatforming Clearinghouse Posts Lowest Ratings of the Year-- Again »
March 26, 2021
Biden Needs 65 Days and Friendly Reporters Sharing Questions In Advance -- To Embarrass Himself by Losing His Train of Thought and Babbling Like a Baby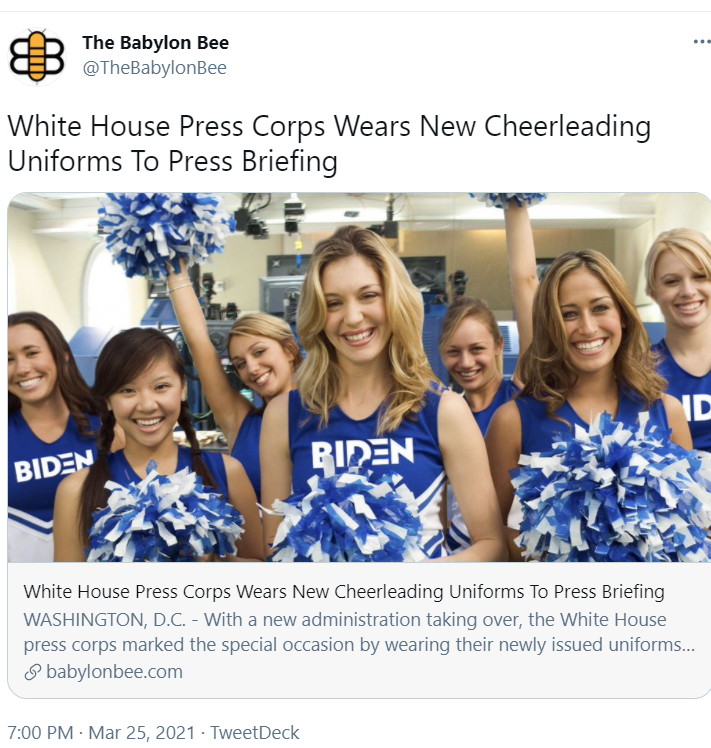 Before getting to his gaffes and Senior Moments, click on the individual photos in this tweet.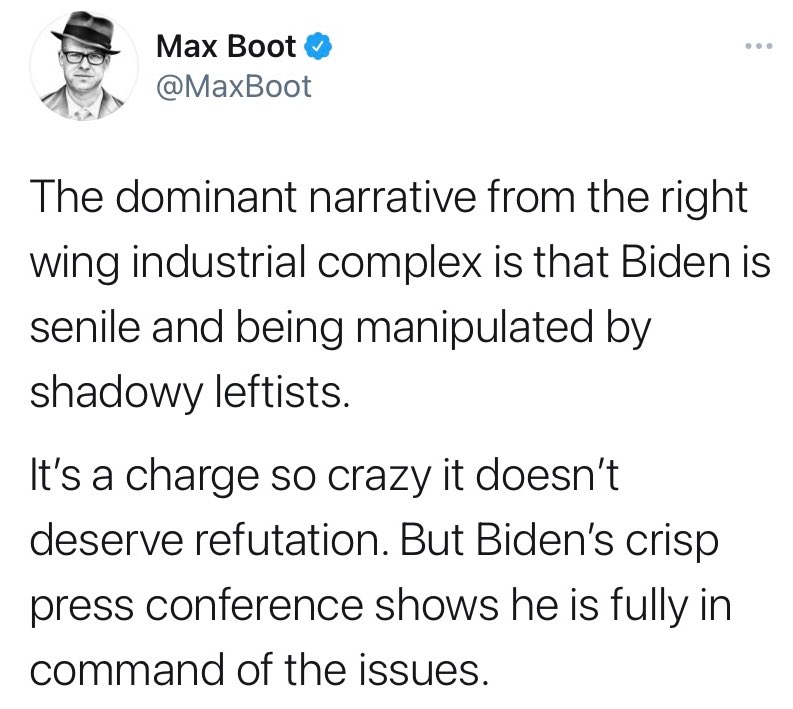 And yet he needs... a picture book to tell him who each of the Scary Strangers in the press room are?
Those are real. And he used cheat sheets to answer questions, as photos show, and repeatedly flipped through his briefing book to read incoherent non-answers.
What can you say about this first clip? Certainly Russia, China, and North Korea are watching this and gloating. And planning to conquer Taiwan.
What can this decrepit invalid do about it?
Is there anyone claiming that Biden is in full command besides those, like Max Boot, who would starve to death if they did not repeat leftist talking points?
Biden declared, seriously -- not as a wry joke -- that he came to the Senate "one hundred and twenty years ago:"
A few days before that, Biden really sucked up to Wealthy White Woman feminist Karens by declaring that there is literally nothing a man can do better than a woman.
I think there are a few things men can do better than women.
For one thing, men are better than women at being Biden's Deputy Secretary of Health, for example.
Got 'im!
For another thing:

posted by Ace at
12:18 PM
|
Access Comments