« Saturday Evening Movie Thread 03-27-2021 [TheJamesMadison]
|
Main
|
EMT 3/28/21 »
March 27, 2021
Saturday Overnight Open Thread (3/27/21)
***
The Saturday Night Joke
A man with no enemies
Toward the end of the Sunday service the minister asked, "How many of you have forgiven your enemies?"
80% held up their hands.
The minister then repeated his question. All responded this time, except one man, Walter Barnes.
The minister said, "Walter, are you not willing to forgive your enemies?"
"I don't have any," he replied gruffly.
"That is very unusual. How old are you?"
"Ninety-eight," he replied. The congregation stood up and clapped their hands.
"Oh, Walter, would you please come down in front and tell us all how a person can live ninety-eight years and not have an enemy in the world?"
Walter tottered down the aisle, stopped in front of the pulpit, turned around, faced the congregation, and said, "I outlived all them assholes."
Then he calmly returned to his seat.
***

Is this you when you go out drinking?
***
The ONT Is Always Looking Out For YouTM 6 life saving skills you should know.
***

Talk about embarrassing adventures..................

***

There are too many people moving to our area. If you want to move use this website for cities who want you.

Over the past several years, a handful of states and smaller cities have tried to get members of the remote workforce to give up their big-city lives (and rents) to move to their town—luring them in with everything from cash, to land, to bicycles. While those offers may have been tempting before, a lot of office-based workers didn't have the option of relocating to a new city and keeping their job.

But now, more than a year into companies realizing that their employees aren't children who won't get anything done unless the boss is in the room, the idea of packing up and starting over in Tulsa, Northwest Arkansas, or Vermont isn't just appealing—for more people than ever, it's a possibility. And now, shopping for a new hometown that's vying for your residency has gotten easier, courtesy of a new website that puts all the information you need in one spot
***

Our friend Hrothgar regularly contributes to The ONT. The following was submitted by him. Good fare for a Saturday night. Meet the Boutique Southern Distilleries You Need to Know About

The South is home to some of the in the world, with legendary brands like Jack Daniels, Maker's Mark, and Jim Beam poured into glasses in nearly every bar in America and beyond. But lately, a new crop of booze makers are making a name for themselves. These micro-distilleries in every corner of the South are honoring the traditions of the past while blazing exciting new trails of their own. Sure, you'll find plenty of great booze being made in Tennessee and , but you'll also find incredible spirits crafted in places like Maryland, Florida, and Texas.

Get ready to take a tour of the South's best craft distilleries. We'll explore plenty of the high-quality that put Southern spirits on the map, but also vodka, moonshine, , rum, non-alcoholic spirits, and even Vietnamese rice liquor. These are the boutique Southern distilleries you need to know about.
***
Another regular contributor is Isophorone Blog. The following story is very interesting. And as a fellow who messes around with canvas and brush I am in awe. The Art Forger Who Became a National Hero

In July of 1945, Han van Meegeren picked up his badger-hair brush and began to paint his last forgery.

Over a decade, the wiry Dutchman had surreptitiously become Europe's premier conman -- a disgruntled artist-turned-forger who'd sold his works for tens of millions of dollars. Fueled by rejection from the art world, he had duped leading critics, wealthy collectors, and even a high-ranking Nazi official into believing his works were real. What's more, he had chosen to do so by emulating the works of Jan Vermeer, a technically-immaculate master of the Dutch Golden Age.

But post-World War II, a "Vermeer" painting sold to Nazi Reichsmarschall Hermann Göring was traced back to van Meegeren -- a painting of such high quality that experts agreed no one could have possibly fabricated it. Accused of plundering for the Germans, the artist was sentenced to death. In an odd twist, van Meegeren was given one last chance to prove his innocence: If he could produce a brilliant forgery before the eyes of court-appointed witnesses, he'd be spared. What ensued would make the man one of the most popular figures in the Netherlands.

This is the story of Han Van Meegeren, the most dramatic forger of the 20th century.
***
Yogurt and Lewis Black. Interesting and NSFW-Language
***

I try to keep the Saturday ONT mainly a No Politics/Current Event Zone. But, I just love the following video. I've seen it numerous times. And it still makes me giggle like a 9 year old.

***

Not that I'm Romeo, but there has to be better ways to express one's love.

Woman finds strange love note and two sausages on doorstep from secret admirer

A woman received an unusual parcel from a secret admirer. The package contained a love note and two frankfurter sausages, which left her feeling equally amused and baffled
***
The ONT Musical Interlude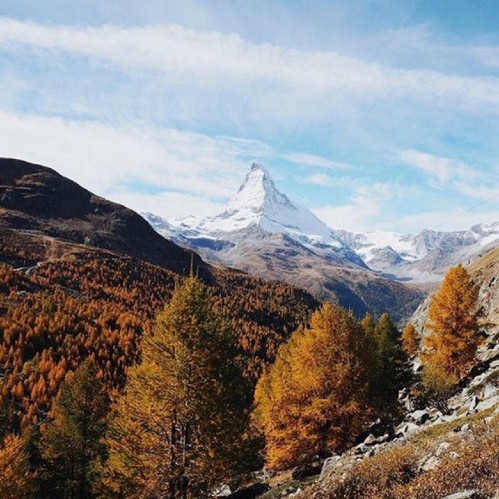 ***

It's bad enough his girlfriend broke up with him. Now he has to bail you out. Now that is a Genius Award Winner.

KEARNS — Criminal charges were filed Thursday against a Murray man who police say was involved in a drive-by shooting targeting his friend's ex-girlfriend.

Bradon Alex Quilter Watson, 20, is charged in 3rd District Court with possession of an explosive device, obstruction of justice, and shooting resulting in injury, all second-degree felonies; three counts of illegal shooting, a third-degree felony; plus criminal mischief and trespassing, class B misdemeanors.

On March 16, Unified police officers at the Kearns precinct heard gunshots and squealing tires about 1:40 a.m. They quickly found a house near 5600 South and 4200 West that had a bullet hole in the front window and four shell casings on the ground outside, according to charging documents.

A vehicle was also in the driveway with its tires slashed and part of a blade sticking out of one of them.
***

Tonight's ONT has been brought to you by Things Not Found In My Kitchen.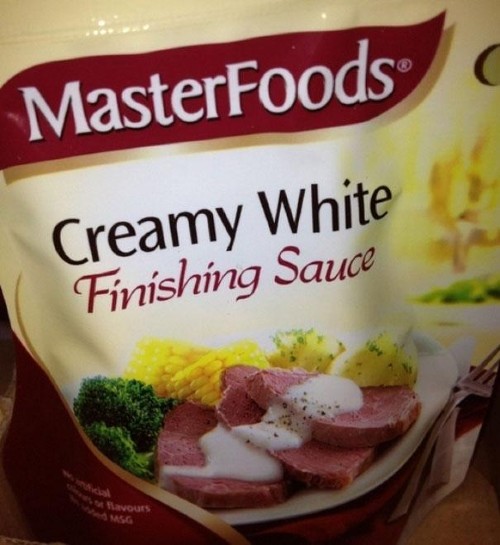 Notice: Posted with permission by the Ace Media Empire, AceCorp, LLC, Data Reduction Clerks and Misanthropic Humanitarian Enterprises. No shoes, no shirt, no undergarments, hell no problems.

posted by Misanthropic Humanitarian at
10:00 PM
|
Access Comments