« Saturday Evening Movie Thread 03-13-2021 [Hosted By: Moviegique]
|
Main
|
EMT 3/21/21 »
March 20, 2021
Saturday Overnight Open Thread (3/20/21)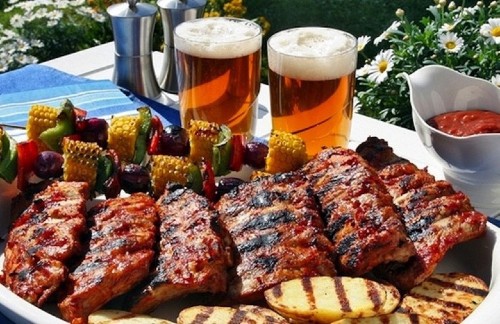 ***
The Saturday Night Jokes
A priest, a minister and a rabbi are in a boat out on the lake, fishing.
PRIEST: "Doggone it, I left my sunglasses on the dock."
The priest steps overboard, walks across the water to the dock, fetches his sunglasses, walks back across the water, boards the boat.
MINISTER: "Wouldn't you know it, I left my lunchbox on the dock."
The minister steps overboard, walks across the water to the dock, fetches his lunchbox, walks back across the water, boards the boat."
Mystified, but not to be outdone, the rabbi pipes up:
RABBI: "Oy-vey, I left my sunscreen on the dock.
The rabbi steps overboard, takes one step and plunges up to his neck in the lake.
The priest elbows the minister:
PRIEST: "Do you think we should have told him where the stepping stones are?"
AND
A guy asked a girl in a university library:
"Do you mind if I sit beside you?"
The girl replied with a loud voice:
"I DON'T WANT TO SPEND THE NIGHT WITH YOU!"
All the students in the library started staring at the guy; he was truly embarrassed. After a couple of minutes, the girl walked quietly to the guy's table and said:
"I study psychology, and I know what a man is thinking. I guess you felt embarrassed, right?"
The guy then responded with a loud voice:
"$500 FOR ONE NIGHT!? THAT'S TOO MUCH!"
All the people in the library looked at the girl in shock. The guy
whispered in her ear:
"I study law, and I know how to screw people"
***

I have suffered "Cabin Fever" over the years. I'm not sure if this is a cure.........
***
The joys of being in the Chair Air Force.
***

I'm not a golfer. I attempted the game several times when I was a youngster. I just never got into it. However, I know quite a few folks who love the game. As they get older modern advancements will allow them to keep at the game.

Roy H. Taylor was an aerospace engineer at Lockheed Missile and Space before he dreamed up the PowerGolf club, one of the most interesting things you'll ever see on a golf course.

Frustrated with his results on the golf course, Taylor decided to apply rocket science to his game. Working through prototypes, patents and perspiration, Taylor invented the extraordinary PowerGolf club, which allows users to consistently hit perfect shots from 50 yards away, all the way up to 225 yards.

The rocket fuel inside the PowerGolf club is actually gun powder, and the long barrel acts as a silencer to keep the decibels down to a level similar to that of a metal head driver. Users can even use the club to hit high shots, low shots, fades and draws, depending on how they address it at impact.

"There's a lot of skill still left in the game,," explains Steve Fluke, Chief Marketing Officer of PowerGolf. "You have to allow for wind and roll and setting the yardage. So it's PowerGolf but it's not automatic golf.
***

We all complain there isn't much on television worth watching. Good news, Mike Rowe's Dirty Jobs is coming back.

Discovery chose today, March 18, Mike Rowe's birthday to announce the return of his hit series Dirty Jobs — and I can't wait!

The time couldn't be more perfect to celebrate those whose unglamorous jobs keep civilization humming. A few weeks ago, we talked about his Discovery+ show, Six Degrees With Mike Rowe, and Rowe observed:

I hadn't thought about it in those terms, but Dirty Jobs was the celebration of that which was out of sight out of mind, but nevertheless, essential.
***
Thanks Sock Monkey for this cute video............

***

Apple's marketing doesn't impress Brazil. LOLGF.

The consumer protection agency in Brazil's São Paulo state has fined Apple $2 million for failing to include chargers within iPhone 12 boxes, according to 9to5 Mac. Procon-SP says Apple engaged in "misleading advertising, selling a device without the charger and unfair terms."

Apple announced in October that the iPhone 12 and would not come with chargers or earbuds in their boxes, citing environmental concerns. By only including a USB-C to Lightning cable with iPhone 12 and other new models, Apple said it would be able to reduce the raw materials for each iPhone it sells, in addition to reducing the size of the phones' boxes. Critics suggested the change had more to do with allowing Apple to reduce shipping costs, and environmental experts said the impact on the environment would likely be minimal.
***
The ONT Musical Interlude
Hi, MisHum. Thought I'd share this with you. It's all outstanding
music but I doubt the 'rons will hear a note of the first number. - Creeper
Nice music Creeper, thanks for this contribution.
&&&
***

There are showoffs and then there are Genius Award Winners.

Vehicular destruction is a popular YouTube trend. YouTubers destroy perfectly good vehicles to rake in millions of views and plenty of cash. One infamous YouTuber is facing charges of 18 criminal counts after allegedly destroying the environment while filming his videos.

Street Speed 717 is a popular carnage channel similar to that of WhistlinDiesel. The channel is run by Michael Hyssong and you'll find plenty of street racing, questionable car modifications and a surprising amount of vehicular destruction on his account. These shenanigans popped up on the radar of Pennsylvania Fish and Boat Commission and it brought 18 criminal charges against Hyssong for the actions depicted in his videos:
***

Usually Saturday night there isn't a Tonight's Feel Good Story of The Day. Tonight is different.

ARLINGTON, Texas — An armed child-rape suspect who left Arkansas, where he was wanted on 11 felony counts, was killed in Arlington, Texas, this week after pointing a gun at police during a traffic stop, according to reports

That story too heavy for you on a Saturday night. I can't make guarantees, but I'm convinced this will put a smile on your face. (Trust me......)
***

Tonight's ONT has been brought to you by Predicaments.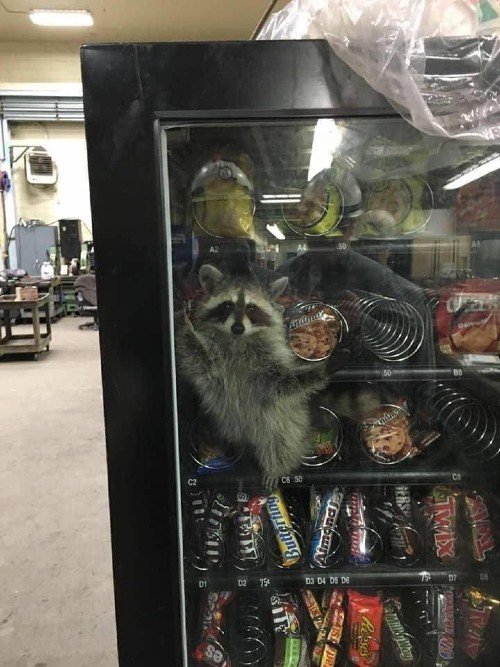 Notice: Posted with permission by the Ace Media Empire and AceCorp, LLC. The janitorial staff here at the laboratory of the utility research kitchen.

posted by Misanthropic Humanitarian at
10:00 PM
|
Access Comments