« Michigan Judge: Yes, the Democrat Secretary of State's Illegal Order to Accept Dodgy Ballots Was Illegal
|
Main
|
The Same Staffer That Made the Recording of Trump's Call to the Georgia Secretary of State Also Leaked a Falsified Version of the Call to the Washington Post? »
March 17, 2021
Leftwing Media Admits The Man They Defamed for Months as "DeathSantis" Might Have Been Completely Right In His Covid Response
The LA Times, the New York Times, and Axios -- all leftwing propaganda state media -- admit that maybe "#DeathSantis," as their leftwing Twitter allies called, was right whereas the vaunted Expert Class was wrong.
As usual!
Media outlets are beginning to wonder whether Florida Gov. Ron DeSantis' (R) handling of Covid-19 could make him a formidable leader in his party coming out of the pandemic.

DeSantis "is garnering praise in some conservative circles," the Los Angeles Times noted in a March 8 story, even as California Gov. Gavin Newsom (D) faces "a potential recall over his handling of the crisis." The paper also acknowledged that the contrast between the two states "has caught the eye of some public health experts."
Well thank God the Experts are taking notice! Maybe they'll start issuing valid recommendations two years from now.
"One might;ve expected that the Floridas of the world would've done tremendously worse than the Californias of the world, and they did worse, but modestly worse, and there's something to be learned there," the University of California's Dr. Robert Wachter told the publication.

The New York Times followed the LA Times' lead in a March 13 story, titled, "I'd much rather be in Florida."

"People here, they've been able to work," 34-year-old Democratic Florida voter Patricia Garcia told the paper. "The kids have been able to go to school. We have this reputation in Florida of being all Florida Man and crazyland. But I'd much rather be in Florida than California, New York, or Chicago."
Leftwing State Media outlet Axios claimed that while DeSantis saw his state do well in controlling covid, he was still "trading death for commerce" as part of a "grand bargain:"
Axios joined the fray on Monday. "After a solid year of living with a pandemic, the national press is beginning to ask the question that even Democrats have been quietly pondering in the Sunshine State: Was Gov. Ron DeSantis' pandemic response right for Florida?" the publication's Ben Montgomery and Selene San Felice noted in a story about the media's new response to DeSantis.

Still, the authors suggested they were''t very happy about it, saying that DeSantis had traded "death" for commerce. "We've long known that the state's pro-business Republican leadership was making a sort of grand bargain," the duo wrote. "The death toll was the price paid for keeping commerce flowing and keeping kids in school."
Here's the problem with that: There is no grand bargain. Of all large states -- smaller states have done better in controlling covid, often because their people are already "socially distanced" due to low population density -- Florida did the best.
They didn't trade covid control for business and school and beach openings.
They did both.
The hard left wing cannot admit that the draconian lockdowns they demanded for the past fucking year were only pushed to beat Trump at the ballot box and not for any valid infection-control reason.
The left's lockdowns DID. NOT. WORK.
At all. Period.
There is no difference between states that imposed draconian lockdowns and those which imposed much less stringent controls. The draconian lockdowns did nothing except accomplish left-wing political goals.
By the way: The claim that California did "modestly better" than Florida is crazy.
There is virtually no difference in the numbers. This is just statistical noise.
Florida has experienced 9,204 confirmed Covid-19 cases and 150 deaths per 100,000 residents since the pandemic began, according to a count maintained by The New York Times. Those figures stand at 9,169 and 143 in California.
Bear in mind, Florida has the largest fraction of seniors in the union, and California is still one of the younger states.
But Axios wants to credit this niggling difference in infections and deaths to Newsom's endless lockdowns.

The left has shifted its narrative a bit, to a modified "Republicans Pounce" framing.
Now they're suggesting that DeSantis is taking credit he isn't owed.
Despite standing up to the leftwing media mob's shrieking about his keeping beaches open, and schools open, and businesses open: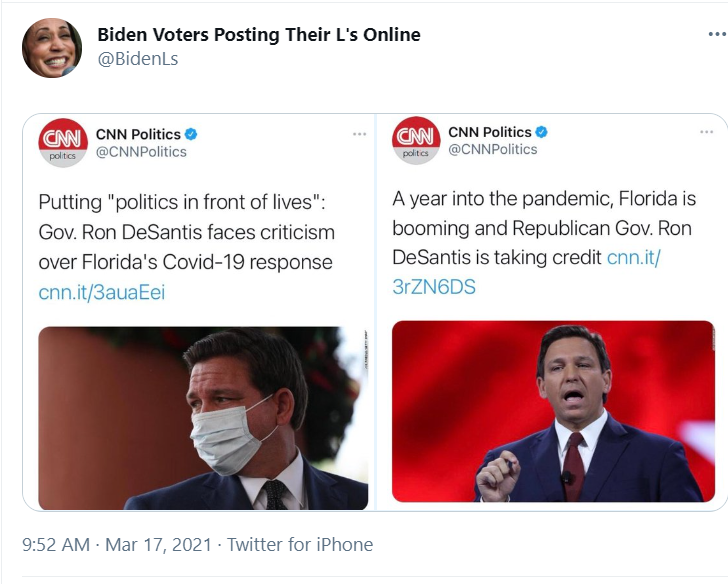 Aww, CNN mad.
Fuck you, traitors, saboteurs, communists, and other enemies of the state.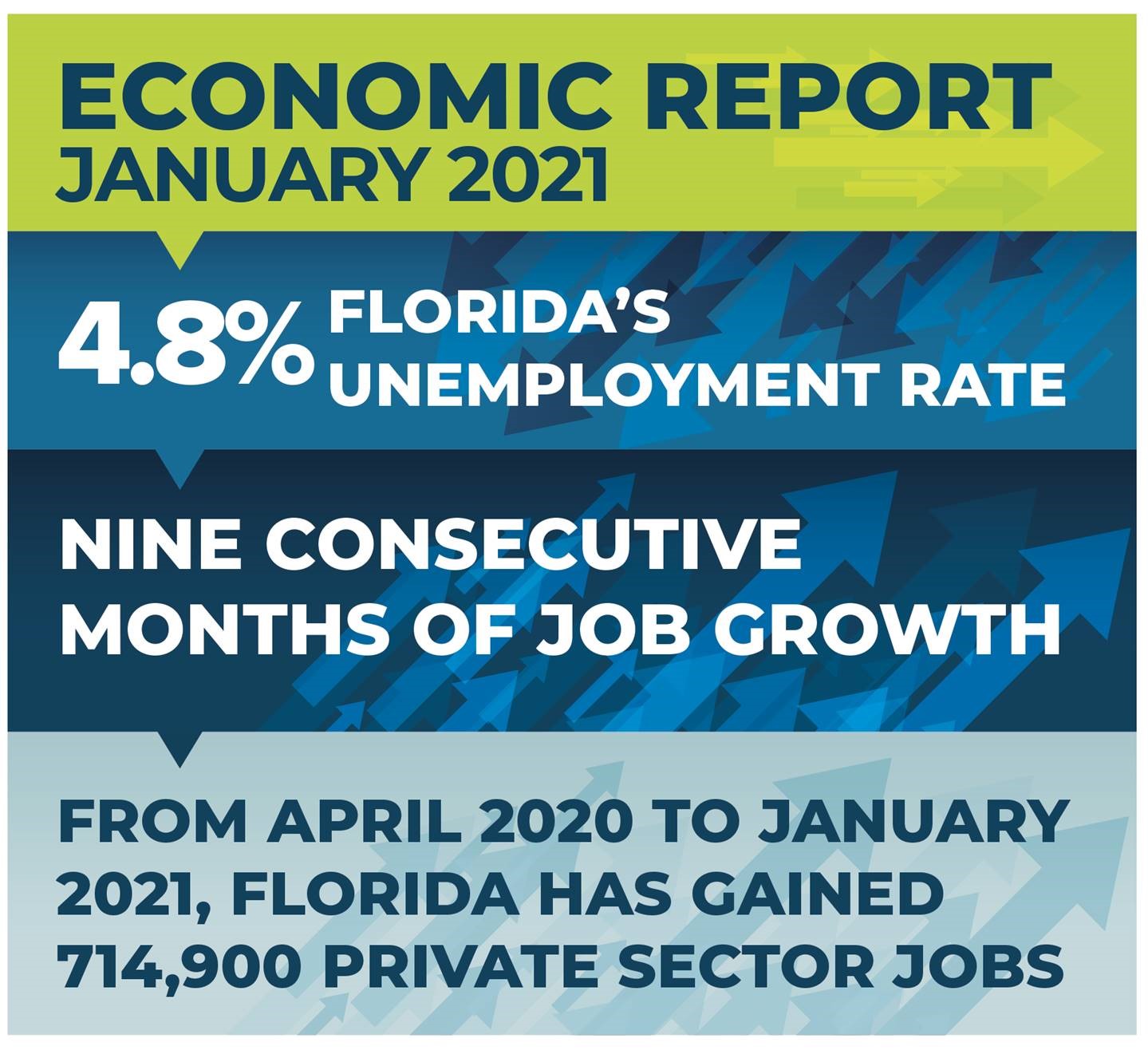 DeSantis isn't done defying these tyrants and traitors yet, either: He's just announced that not one red penny of state money can go towards the teaching of Critical Race Theory.

Mollie @MZHemingway

I have long suspected the only people who promulgate or fall for CRT/"anti-racism" marketing are people who are, in fact, racist. DeSantis' ability to speak clearly here is likely in part because he has a track record of opposition to the evil of racism.
I do wonder if the "conservatives" who are so easily cowed into accepting plainly-racist shit like CRT do so because they know they're compromised and they have unexploded ordinance in their pasts.
Like: The same way any "Male Feminist" almost surely has a few r@pes in his past.

posted by Ace at
04:18 PM
|
Access Comments