« The One Year Anniversary Quarantine Cafe: Fifteen Days to Stop the Spread of Vibing Cat Meme Edition
|
Main
|
The Morning Report - 3/17/21 [J.J. Sefton] »
March 16, 2021
Tuesday Overnight Open Thread (3/16/21)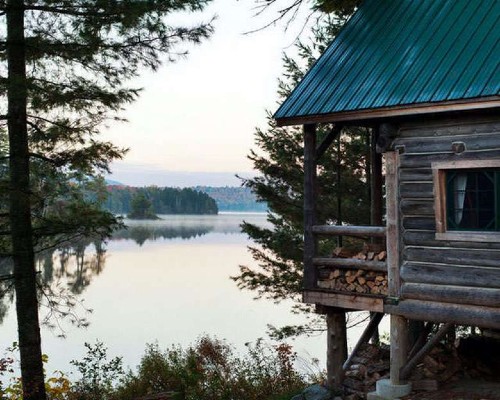 ***
The Quotes of The Day
Quote I

"I don't really know what to think about it, to tell you the truth. He just really loved the dog."Martha Burton
Quote II

"If I get to the point where there is a judgment that says, 'You must say you hate Israel and the Jews', I would rather cease to be Chief Justice. If I get to the point where they say, 'Mogoeng, you must say you hate the Palestinians and Palestine', I would rather cease to be Chief Justice than to do it, because my God has instructed me to love and not to hate. I hate evil deeds, I don't hate anybody." South Africa's Chief Justice Mogoeng Mogoeng
Quote III


"They're coming after us for having 10, 15 people in a small environment. It absolutely makes no sense and [is] completely unconstitutional,"

"I've got nothing left to lose. I'm opposing tyranny. ... I'm doing COVID-19 safety protocols."Restaurant co-owner Lucas Lepejian
Quote IV

Of course, there are national health systems in Canada, Mexico, England, and France, among many others, and the uniformity of failure across this heterodox group suggests that structure may have made less of a difference than culture.Tyler Cowen
***

LOLGF The woman who couldn't be a princess, who wants to be president still has mortgage payments to make. ***SNORT***

A GoFundMe page set up to pay off the mortgage on Meghan Markle and Prince Harry's $14.6 million California estate has gone bust — after raising a measly $110, a report says.

Anastasia Hanson, 56, of California told Britain's the Sun that she started the fundraising effort because she seriously felt sorry for the multimillionaire royal couple — after Harry publicly whined to Oprah Winfrey about being financially cut off by Buckingham Palace.

"When they came to the USA, they were without jobs and with limited funds," said Hanson, who lives about 25 minutes from the princely pair's palatial estate in swanky Montecito.

"They've stated that they've had a very rough time, so this fundraiser is a way to give help, compassion, and love by paying their home loan in full."
***

For those who aren't Christians some of our basic beliefs are that God created Adam and Eve. And not Adam and Steve. Our beliefs also include the marriage between a man and a woman. Marriage is defined in the Book of Genesis. Genesis 2:24 — The New International Version (NIV)
24 That is why a man leaves his father and mother and is united to his wife, and they become one flesh.
OK Don Lemon, if we Christians are supposed to go out and meet people and break bread with them, Maybe the ever so smart Don Lemon should study the entire Bible and not just cherry pick Bible verses that rationalize his life style.

"So I think that religion and the pew keeps us from actually — they're barriers from people actually getting to know each other. So I would say to the pope and the Vatican and all Christians or Catholics or whomever, whatever religion you happen to belong to out there, go out and meet people and try to understand people, and do what the Bible and what Jesus actually said, if you believe in Jesus, and that is to love your fellow man and judge not lest ye be not judged," Lemon added, garbling Jesus' words in Matthew 7:1-3.

"Instead of having the pew hinder you, having the church hinder you… start breaking bread with people," Lemon urged. He went on to tout how well-connected he is, claiming he enjoys barbecues with Whoopi Goldberg, Sunny Hostin, and the other hosts of The View.

I have friends who are of different faiths, atheists and agnostics. I don't hate them. Christians aren't perfect but we are forgiven.
***

It's been nearly 11 years since the Deep Water Horizon oil spill off the coast of Louisiana. There has been many studies about ocean oil spills since then. Now one report says that oil in the ocean photooxidizes within hours to days.

A new study led by scientists at the University of Miami (UM) Rosenstiel School of Marine and Atmospheric Science demonstrates that under realistic environmental conditions oil drifting in the ocean after the DWH oil spill photooxidized into persistent compounds within hours to days, instead over long periods of time as was thought during the 2010 Deepwater Horizon oil spill. This is the first model results to support the new paradigm of photooxidation that emerged from laboratory research.


After an oil spill, oil droplets on the ocean surface can be transformed by a weathering process known as photooxidation, which results in the degradation of crude oil from exposure to light and oxygen into new by-products over time. Tar, a by-product of this weathering process, can remain in coastal areas for decades after a spill. Despite the significant consequences of this weathering pathway, photooxidation was not taken into account in oil spill models or the oil budget calculations during the Deepwater Horizon spill.
***
Not only did this individual have good safety chains. He had a Lucky Rabbit's Foot shoved up his ass.

In an amazing twist of fate, no one was seriously injured after a truck crashed through a barrier and tipped over a bridge.

They're called "safety chains" for a reason, but perhaps never for this reason. In a shocking Facebook post on Monday, Idaho's Magic Valley Paramedics (MVP) shared images of a Ford pickup dangling perilously over the edge of a bridge.

According to the Idaho State Police, witnesses on Interstate 84 saw the driver of a 2004 F-350 pulling an approximately 30-foot camp trailer lose control. Witnesses told police the truck hit the right-side barrier, then swerved and smashed into the left-side barrier, eventually tipping over the barrier and nearly plummeting into Malad Gorge some 80-100 feet below.

Nearly, but not quite. In an unbelievable turn of fortune, the safety chain connecting the pickup and camper held the entire weight of the truck — which dangled facedown into the gorge — while the camper remained pressed against the barrier.
***
Dictionary.com to Delete the Word "Slave"
As social engineering goes into high gear, updates to the Newspeak Dictionary come fast and furious. Dictionary.com will now delete the word "slave" from our vocabulary.

Via Yahoo Life:

As part of its ongoing efforts to feature language that is more inclusive and reflective of modern-day society, Dictionary.com will no longer include the word "slave" as a noun identifying a person, instead using the adjective "enslaved" or referencing the institution of slavery.

The wordy phrase "inclusive and reflective of modern-day society" is a euphemism for "compliant with current leftist dogma."

The word "slave" is to be canceled because leftists disapprove of it for being "dehumanizing." Whether a word is included in the dictionary depends on how progressive ideologues think the word makes people feel.

Despite all the words our moonbat rulers have abolished, dictionaries won't necessarily get smaller, because they also add terms.
***
Thank you White House Resident Slobberin' Joe Biden. $4.00 a Gallon Gas This Summer? Here's How It Could Happen.

In recent weeks, oil prices have surged to more than $65 a barrel. And gas prices in step already have risen about 35 cents a gallon on average over the past month, according to the AAA motor club—and could reach the much-feared $4 a gallon territory in some states by this summer.
***

Google continues its push to get into every aspect of your life. It is rather quite creepy.

Bloomberg) -- Google's Nest unit is expanding into health technology with a feature that tracks sleep patterns, offering a potential new revenue stream but also raising privacy concerns.

The company unveiled the second-generation model of its Nest Hub smart display in a blog post Tuesday, and this time it comes with a function called Sleep Sensing that monitors the breathing and movement of a person sleeping next to the screen -- without a camera or needing to wear a device in bed.

The system also detects disturbances such as coughing and snoring, along with light and temperature changes using the Nest Hub's built-in microphones and ambient light and temperature sensors. Over time, it learns the user's sleep patterns and gives personalized recommendations.
***

The Foilies 2021: Recognizing the Year's Worst in Government Transparency. Recognizing the year's worst in government transparency

The day after the 2021 inauguration, Sen. Chris Murphy of Connecticut took to Twitter to declare: "Biden is making transparency cool again."

This was a head-scratcher for many journalists and transparency advocates. Freedom of Information—the concept that government documents belong to and must be accessible to the people—has never not been cool. Using federal and local public records laws, a single individual can uncover everything from war crimes to health code violations at the local taqueria. How awesome is that? If you need more proof: there was an Australian comic book series called "Southern Squadron: Freedom of Information Act"; the classic anime *Evangelio*n has a Freedom of Information Act cameo; and the Leeds-based post-punk Mush received 7.4 stars from Pitchfork for its latest album "Lines Redacted."

OK, now that we've put that down in writing we realize that the line between "cool" and "nerdy" might be a little blurry. But you know what definitely is not cool? Denying the public's right to know. In fact, it suuucks.

Since 2015, The Foilies have served as an annual opportunity to name-and-shame the uncoolest government agencies and officials who have stood in the way of public access. We collect the most outrageous and ridiculous stories from around the country from journalists, activists, academics, and everyday folk who have filed public records and experienced retaliation, over-redactions, exorbitant fees, and other transparency malpractice. We publish this rogues gallery as a faux awards program during Sunshine Week (March 14-20, 2021), the annual celebration of open government organized by the News Leaders Association.
***

The results should be interesting. But, I'm quite content not to participate.

In an attempt to gather data on the effects of long-term isolation without any notion of time on the human brain, 15 volunteers will spend 40 days in a cave in Ariège, in the south of France.

In what is being described as a "world first", eight men and seven women will be spending 40 days isolated in a large cave, without phones, watches or any type of device that could help them tell time. The project is called Deep Time and it's the brain child of Franco-Swiss explorer Christian Clot, who himself is one of the participants. He along with the 40 other volunteers will started their "timeless life" experiment today, and will be spending the next 40 days isolated in a large cave in the Pyrénées mountains. They are all equipped with sensors allowing a dozen scientists to follow them from the surface.
***
Hey Yogi, these don't look like picnic baskets.........
***
I still want the magic wand. However, my desire for a crystal ball has left.

According to the Delton, Wisconsin fire department, a home fire last week was sparked by a crystal ball on a table in the living room. As none of the residents or responders were injured, I feel more comfortable making the obvious joke: Shouldn't the crystal ball have enabled them to predict this?From the Delton Fire Department Facebook page:
***
"The nine most terrifying words in the English language are: I'm from the Government, and I'm here to help."


SBA Mistakenly Paid Out $692 Million In Duplicate PPP Loans: Watchdog

Just when you thought the Paycheck Protection Program couldn't get more fraudulent, an internal watchdog for the US Small Business Administration (SBA) acknowledged that $692 million in duplicate small-business pandemic relief loans were issued due to 'technical errors and other mistakes,' according to Reuters.
***

Slowly, in bits and pieces President Trump's claims are coming to fruition. Too little, too late.

A Michigan judge ruled last week Secretary of State Jocelyn Benson (D) broke state law when she unilaterally issued rules related to absentee balloting, legitimizing a key claim made by the Trump campaign in its legal challenges to the 2020 election.

Benson issued several unilateral orders during the 2020 election including sending absentee ballot applications to all registered voters. She also issued "guidance" on how to evaluate absentee ballots, a move Michigan Court of Claims Chief Judge Christopher Murray held violated the state's Administrative Procedures Act.
Although the November 6th election was a debacle. It obviously wasn't a hill worth fighting for if you are a certain Republican leader. Mitch McConnell darkly threatens 'scorched earth Senate' if Democrats eliminate the filibuster

Whatever Mitch.
***
The ONT Musical Interlude
On this day:16 Mar 1991
Seven members of Country singer Reba McEntire's band and her road manager were among 10 people killed when their private jet crashed in California just north of the Mexican border. McEntire, who had given a private concert in San Diego for IBM employees the night before, was not on the plane. via thisdayinmusic.com
AND
On this day: 16 Mar 1954
American musician, singer, songwriter, Nancy Wilson who with Heart had the 1986 US No.1 single 'These Dreams, and the 1987 US No.1 & UK No.3 single 'Alone'. via thisdayinmusic.com
***

Peter Piper picked a peck of pickled peppers. Oh hell, never mind. Genius Award Winner.

MARCH 15--A pantless Florida Man was arrested yesterday after police spotted him pleasuring himself with a pickle while on a private premise, according to an arrest affidavit.

Responding to a suspicious person call around 4 PM, a cop saw Eric Detiege, 47, lying on his back in front of a townhouse in Oldsmar, a city in the Tampa Bay area.

Detiege, unencumbered by pants or underwear, had his penis in one hand and "a large uneaten pickle in his other hand." Detiege, the cop added, was "using the pickle to penetrate his rectum while he was masturbating."

Seen above, Detiege was arrested on a misdemeanor exposure of sexual organs charge. He is being held in the Pinellas County jail in lieu of $150 bond.
***
Is there a cure for moderate to severe depression on the horizon? Tonight's Feel Good Story of The Day.

A powerful hallucinogenic drug known for its part in shamanic rituals is being trialled as a potential cure for depression for the first time.

Participants will be given the drug DMT, followed by talking therapy.

It is hoped this could offer an alternative for the significant number of people who don't respond to conventional pills for depression.

Psychedelic-assisted therapy might offer longer-term relief from symptoms, some researchers believe.

A growing body of evidence indicates other psychedelic drugs, particularly alongside talking therapy, are safe and can be effective for treating a range of mental illnesses.

This will be the first time DMT is given to people with moderate to severe depression in a clinical trial.

Carol Routledge, the chief scientific officer of Small Pharma, the company running the trial said: "We believe the impact will be almost immediate, and longer lasting than conventional antidepressants."
***

Tonight's ONT has been brought to you by I Have No Idea.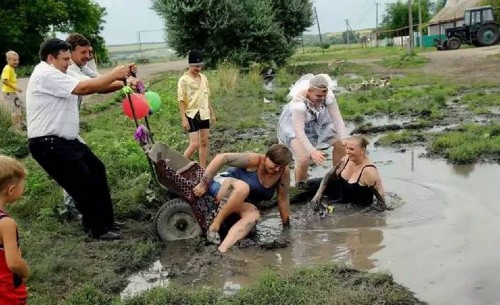 Notice: Posted with permission by the Ace Media Empire, AceCorp, LLC. and the Kamala "The San Francisco Headhunter Pool". No hamsters were injured in the production of this ONT. Please ONT responsibly.

posted by Misanthropic Humanitarian at
10:00 PM
|
Access Comments