« Science isn't dead, but it is ailing - part 7
by Your Raving Roving Science Correspondent [Jay Guevara]
|
Main
|
EMT 3/14/21 »
March 13, 2021
Saturday Overnight Open Thread (3/13/21) Potpourri Edition
***
The Saturday Night Joke

The taxation office suspected a fishing boat owner wasn't paying proper wages to his deckhand and sent an auditor to investigate him.
Auditor: "I need a list of your employees and how much you pay them."
Boat Owner: "Well, there's Clarence, my deckhand, he's been with me for 3 years. I pay him $1,000 a week plus free room and board. Then there's the mentally challenged guy. He works about 18 hours every day and does about 90% of the work around here. He makes about $10 per week, pays his own room and board, and I buy him a bottle of Bundaberg rum and a dozen Crown Lagers every Saturday night so he can cope with life. He also gets to sleep with my wife occasionally."
Auditor: "That's the guy I want to talk to - the mentally challenged one."

Boat Owner: "That'll be me. What'd you want to know?"

***
I like projects..........But.................Simply Wow! H/T CBD
***

When will the pendulum swing back the sane way? When I play Scrabble I will use any damn word I please including boobs.

SCRABBLE bosses have sparked a row by looking to ban words including "farting" and "boobies".

The game's makers want to outlaw "offensive" or "disparaging" terms.
***
Never cut in line in Texas at a Whataburger. Never.
***
Clearly an interesting story if the cops says: "I don't think I've seen one of those,

A topless robber was caught on camera snatching a package off of the doorstep of a Houston home, as reported by Fox News.


The video of the porch pirate was captured on the residence's Ring doorbell security camera, Fox News reported. In the video, the suspect, without shoes and a shirt that has all but fallen off, sprints to and from the door step. In the process, she grabs a package that reportedly contained a new dress from Nordstrom, KHOU 11 reported.
***

And this boys and girls is our future. Why of course they should be allowed to vote.
And of course this one reproduced.
***
It's that time of year. FIVE LIES YOU'VE BEEN TOLD ABOUT DAYLIGHT SAVING TIME
Is it all the work of Big Candy? Does it make any sense at all? Let's find out the truth.

The world is full of lies, and it's hard to get through life without taking a few on board. Luckily, we're here to sort the fact from the fiction, and find the plankton of truth in the ocean of bullshit. This week: Daylight Saving Time! Do you spring forward and fall back? How many savings are there really? Let's cast the light of truth on the chilly evening of nonsense with these Daylight Saving facts.

Lewis Black examines the time change. NSFW-Language

***

Is baseball on the verge of a permanent major change? Minor League Baseball Reportedly Experimenting with Robot Umpires
The seeds of the robot apocalypse are apparently being sown in Minor League Baseball. Or rather, the minor leagues appear to be one more sector of society where automation is being used to "augment" and then potentially replace human labor.

This week, the MLB announced that it plans to "expand testing of the Automatic Ball-Strike System" (ABS) that had previously seen testing by the Atlantic League and the Arizona Fall League, two leagues associated with MLB. In the expansion of testing, "select games in the Low-A Southeast" of the minor leagues will use the systems, NPR reports. The experimentation comes amidst other rules change testing MLB is currently engaging in.
***
If God allows the earth to be destroyed. I don't think He will be enthused about continuing our race on the moon.

In the Bible, Noah saves animals from a great flood by bringing pairs of different species onto his ark. Now, scientists envision doing something similar — by sending 6.7 million samples of seeds, sperm, eggs, and DNA to a vault on the Moon.

A team of scientists from the University of Arizona presented the plan at the Institute of Electrical and Electronics Engineers Aerospace Conference last weekend. It may sound like something from science-fiction — but it's not that far-fetched.

"Earth is naturally a volatile environment, explained Jekan Thanga, the study author and a mechanical engineer. Any number of things — a volcano eruption, a nuclear bomb, or an asteroid — could trigger some kind of environmental collapse that could wipe out the Earth's diverse array of life, both plant and animal.

But a vault on the Moon could keep a copy of those lifeforms safe.
***
The ONT Musical Interlude
Bif Bewalski with the following H/T, Hillbilly metal. Good Stuff, thanks Bif!

&&&

Another great listener contribution from Hrothgar
&&&
And our last musical bit is from that Weasel guy.


Great tunes. Thank you.
***

They say men never ask for directions. Not so if you are a Genius Award Winner.

A Chicago man has been arrested after stopping to ask the police directions in a stolen car, Chicago's NBC affiliate reports.

Lafayette Moore was taken into custody on Friday for charges of motor vehicle theft, Joliet, Illinois police said in a statement. Per the police, an officer was investigating a crash when Moore approached the scene in a car and asked the officer for directions to Interstate 80. The officer gave Moore directions but then realised that the car matched the description of a vehicle stolen earlier in the afternoon. After verifying that the car was stolen, Moore was arrested without incident.
***

Tonight's ONT has been brought to you by Observational Skills.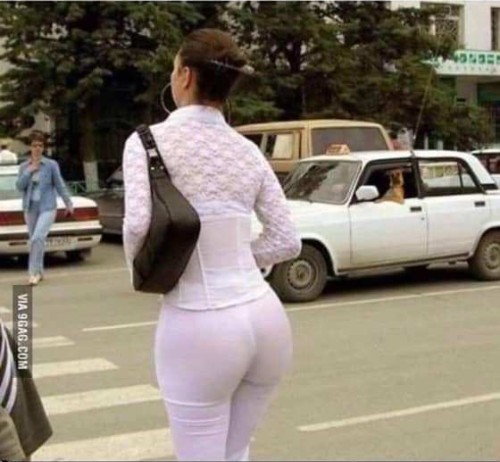 Notice: Posted with permission by the Ace Media Empire, AceCorp, LLC. and the dog driving the car in the Brought To You by segment.


posted by Misanthropic Humanitarian at
10:07 PM
|
Access Comments