« Thai Prime Minister Sprays Reporters In Face With Disinfectant When They Annoy Him
|
Main
|
Huffington Post Announces Another Major Round of Layoffs »
March 09, 2021
After "Adopting" Two Rescue German Shepherds for the Public Relations Value, Biden Abandons Dogs After One Supposedly Shows "Aggression"
They took on these dogs just for a 24 hour burst of good press.
Now that the good press is over, and there's nothing more to be milked from the dogs, Biden is abandoning them.
Supposedly due to aggressiveness.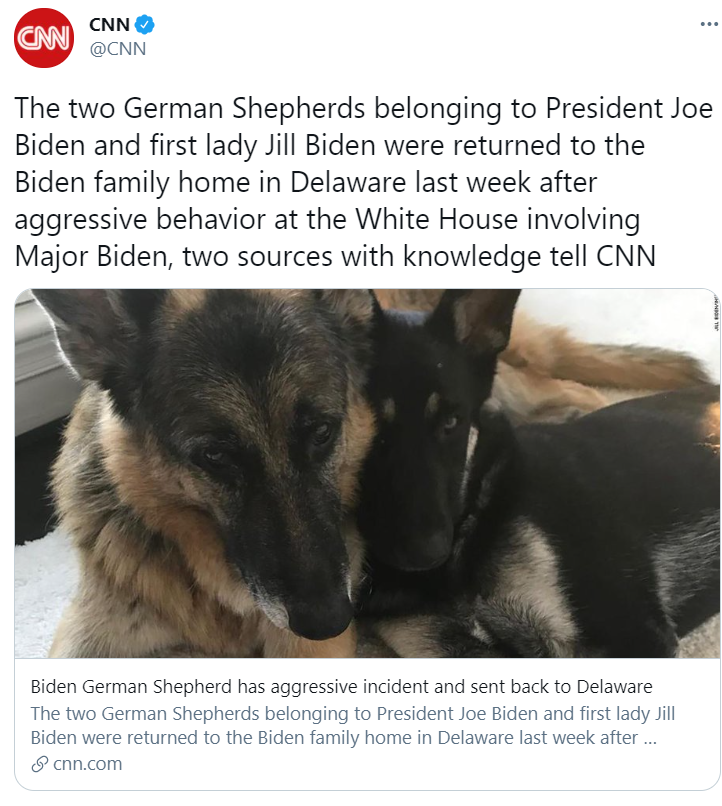 As Richard Grennell points out: Biden lives at the White House, not at the "Biden family home." This is CNN attempting to euphemize that Biden is abandoning the dogs/dumping them on someone else. Biden will almost surely die in office so he's never going back to the "Biden family home" to reunite with these dogs.
Obviously the Biden White House jumped to post one of their stupid tweets, so that the Wine Moms (and their NeverTrump cvck husbands) can say "Oh that's cute, I like dogs. No one who likes dogs could be a bad man."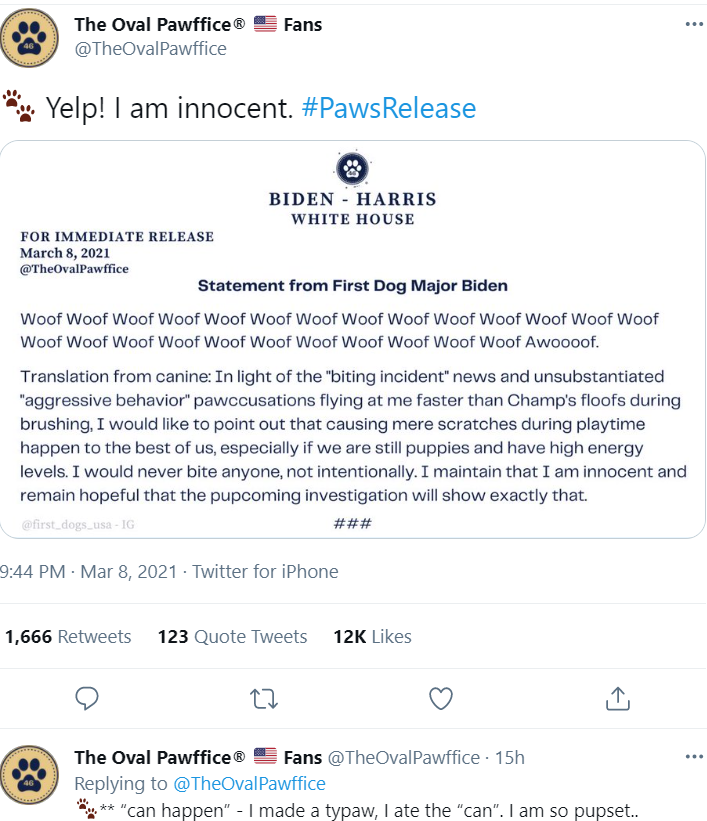 Yeah sure he's dumping the dogs on his housekeeper, who will just feed them once a day and otherwise leave them alone and unloved.
Like teenaged children in Biden's Endless Lockdowns.
But his tweets are so nice, right?
Meanwhile, people wonder: Did Trump "get" to the dog?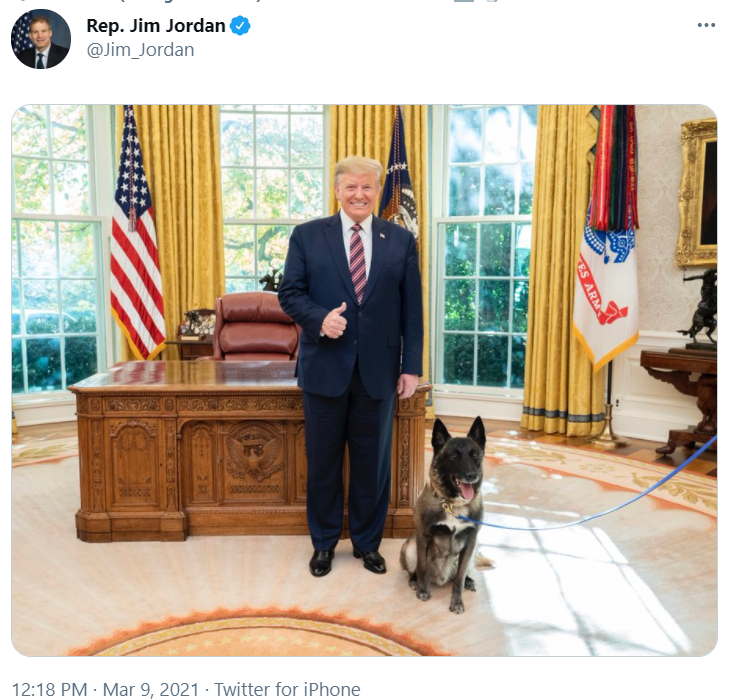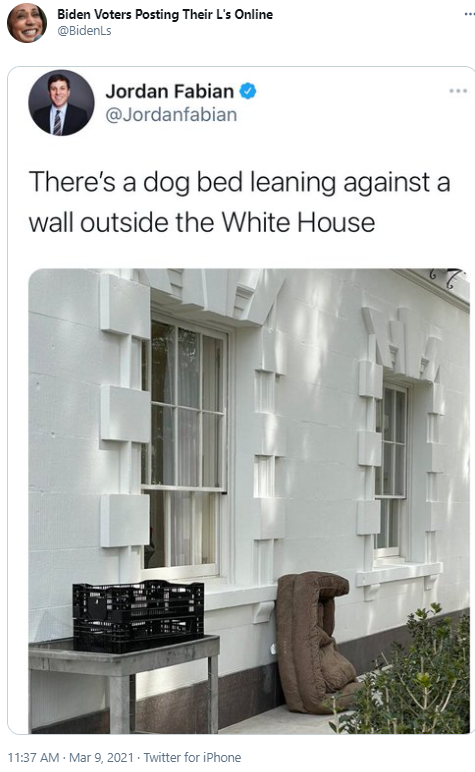 posted by Ace at
02:20 PM
|
Access Comments