« Remembering Andrew Breitbart
and Quarantine Cafe
|
Main
|
The Morning Report - 3/2/21 [J.J. Sefton] »
March 01, 2021
Monday Overnight Open Thread (3/1/21)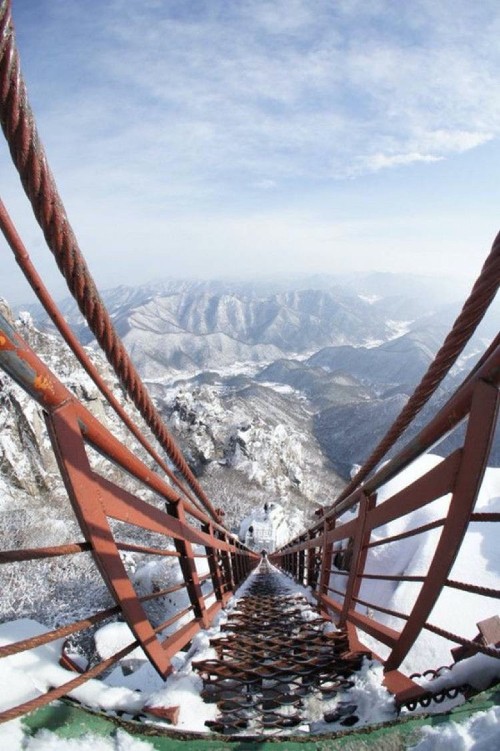 ***
The Quotes of The Day
Quote I

"The problem with allowing new gas stations is we don't really need them and they're putting existing gas stations out of business." Matt Krogh, U.S. oil and gas campaign director for the environmental group Stand.earth
Quote II

"The Republican Party is united. The only division is between a handful of Washington, D.C., establishment political hacks, and everybody else all over the country," President Donald Trump
Quote III

You don't know how the chess pieces are eventually ever going to settle. But I do believe that consolidation among fixed and wireless makes a lot of sense. There's consolidation in every other developed country in the world already, right? So it just doesn't make sense that we're the exception. Altice USA CEO Dexter Goei
Quote IV

"I would rather miss the Olympics than take the vaccine. I am happy. I don't want to get into it right now, but I have my reasons." Jamaican Olympic athlete Yohan Blake
Quote V

If you want to know why I'm a Dead-Ender, a Trump Republican to the end, it's this: No one else will fight like hell for the country I grew up in, the country I believe in, and the country that my forefathers died for. Trump may not be perfect; neither am I. But he damn sure didn't have to hypnotize me or manipulate me or mislead me to get me on his side. I'll confess: He had me at "Make America Great Again." Frank Miele
***

What do Harry Reid and Mitt Romney have in common? They look splendid wearing shiners.

Mitt Romney Suffers a Black Eye and Stitches After Fall Over Weekend Knocked Him Unconscious
***
***

It's hard to believe, but Andrew Breitbart has been gone 9 years.This particular link goes to National Review. I'm surprised it was published there.
***
As a child I couldn't stand Fruit Loops. As an adult of 29 years I detest them more now than then. Fruit Loops on pizza? No. No just no. Hell No!!!!

Fong's Pizza in Des Moines, Iowa, is locally famous for unusual pizza toppings, such as ramen, General Tso's chicken, roast turkey and cranberry sauce (for Thanksgiving, of course), and Mongolian beef.

The pizzeria's latest ingenious creation is Froot Loops Pizza. The Des Moines Register reports:

The new pizza, made with Froot Loops and cheese, is one of the new breakfast pizzas Fong's is rolling out at their Fong's location at 3018 Forest Ave., Des Moines. (As we all know, Iowans have a thing about breakfast pizza.) Alongside cereal pizza, there are steak and eggs, bacon popper and vegetarian breakfast pizzas on the menu.
"Making pizzas that are outside the box has always been a staple of Fong's," owner Gwen Page said. "Now we're trying things out for breakfast pizza
***
No more Mr. Nice Guy. There's a simple solution to your predicament lying piece of human debris John Brennan.

Former CIA Director John Brennan declared on MSNBC Monday that he is "increasingly embarrassed to be a white male."

Brennan made the awkward comment during a segment blasting Republicans for supposedly pushing "false and misleading" accounts of the January 6 Capitol Hill riot at CPAC over the weekend.

The panel was discussing reports that a number of antifa and Black Lives Matter agitators had infiltrated the protest and instigated some of the violence.
***
***

Far-Right Platform Gab Has Been Hacked—Including Private Data.
The transparency group DDoSecrets says it will make the 70 GB of passwords, private posts, and more available to researchers, journalists, and social scientists.
The incident comes weeks after far-right platform Parler was hacked just prior to being knocked offline.

WHEN TWITTER BANNED Donald Trump and a slew of other far-right users in January, many of them became digital refugees, migrating to sites like Parler and Gab to find a home that wouldn't moderate their hate speech and disinformation. Days later, Parler was hacked, and then it was dropped by Amazon web hosting, knocking the site offline. Now Gab, which inherited some of Parler's displaced users, has been badly hacked too. An enormous trove of its contents has been stolen—including what appears to be passwords and private communications.

On Sunday night the WikiLeaks-style group Distributed Denial of Secrets is revealing what it calls GabLeaks, a collection of more than 70 gigabytes of Gab data representing more than 40 million posts. DDoSecrets says a hacktivist who self-identifies as "JaXpArO and My Little Anonymous Revival Project" siphoned that data out of Gab's backend databases in an effort to expose the platform's largely right-wing users. Those Gab patrons, whose numbers have swelled after Parler went offline, include large numbers of Qanon conspiracy theorists, white nationalists, and promoters of former president Donald Trump's election-stealing conspiracies that resulted in the January 6 riot on Capitol Hill.
***
Remember the Time magazine shadow campaign article? Here's a very thorough list of everyone who worked against the reelection of President Trump.
***
It continues to be a bad week for Dictator Gov. Andrew Cuomo of New York.

A Rochester, N.Y., restaurant owner appeared Monday on "Fox & Friends" to talk about a big win over the weekend against Gov. Andrew Cuomo, after having an 11 p.m. pandemic-related curfew removed for more than 90 restaurants and bars.

Donald Swartz, owner of Veneto Wood Fired Pizza and Pasta, has been locked in a legal tussle with the state as part of a group of bar and restaurant owners, and after a preliminary injunction late Saturday by state Supreme Court Justice Timothy Walker, the establishments were allowed to stay open until their normal 4 a.m. closing time.

Citing "science and data," Cuomo announced in mid-February that in addition to limited capacity for indoor dining in New York City, an existing curfew for bars and restaurant closing times would be adjusted statewide from 10 p.m. to 11 p.m.
***

I'm surprised it wasn't, "Hey lady, did you order a pepperoni pizza? Well, here's the pizza, and here's the pepperoni!"


As New York Gov. Andrew Cuomo faces mounting sexual misconduct allegations from two female aides, a video has reemerged on social media showing the Democratic governor questionably urged a female reporter to eat an entire sausage sandwich in front of him.

The video shows the Democratic governor at the 2016 New York State Fair, challenging NewsChannel 9's Beth Cefalu to eat an entire Gianelli sausage sandwich.

"I want to see you eat the whole sausage," Cuomo can be heard telling Cefalu, as his daughter Michaela sits quietly next to him. A now-former aide to Cuomo could be seen handing Cefalu a sandwich.
So believe all women?
***
***
The ONT Musical Interlude
On this day: 1 Mar 1995
During a gig at the Patinoire Auditorium in Lausanne, Switzerland, R.E.M. drummer Bill Berry collapsed on stage from a ruptured brain aneurysm. He recovered and later re-joined the band. via thisdayinmusic.com
&&&
Born on this day: 1 Mar 1904
American big-band musician, arranger, composer, and bandleader Glenn Miller. He was the best-selling recording artist from 1939 to 1943, leading one of the best-known big bands. In just four years Glenn Miller scored 23 No.1 hits. Miller's recordings include 'In the Mood', 'Moonlight Serenade', 'Pennsylvania 6-5000', and 'Chattanooga Choo Choo'. On December 15, 1944, while traveling to entertain US troops in France during World War II, Miller's aircraft disappeared in bad weather over the English Channel. via thisdayinmusic.com
***
Well. Damn. It looked good on paper.
***

Sometimes you need a Get A Way Driver. There is a great video. Genius Award Winner. (H/T Wyatt Earp)

This is an incredible video of the most embarrassing package theft in history, where not only did the thief not get the package, he also got stuck in a snow bank during the getaway before being arrested by police. It's also the most Canadian video ever, where the thief is wearing a mask to be socially responsible and the victim even offers to get a shovel to help clear the snow. The only way it could be more Canadian is if the thief was wearing a hockey jersey and the guy filming was sipping some Tim Hortons coffee.

Keep going for the full video. I feel like the embarrassment of the situation might actually be worse than jail time for the guy.
***

NSFW or your grandchildren-Language
***

Neighbors kick in to help single mom with 3 kids. Tonight's Feel Good Story of The Day.

Jane Cunningham and her three children live in Sudbury, Massachusetts. But her home was in rough shape.

The entire roof was shot. There was mold everywhere and a big problem with the family room.

"We basically had to board that off and couldn't use it because a piece of the ceiling had fallen down and in with that came a giant squirrels' nest, nuts and all," she told WBZ-TV.
***
Tonight's ONT has been brought to you by Priorities.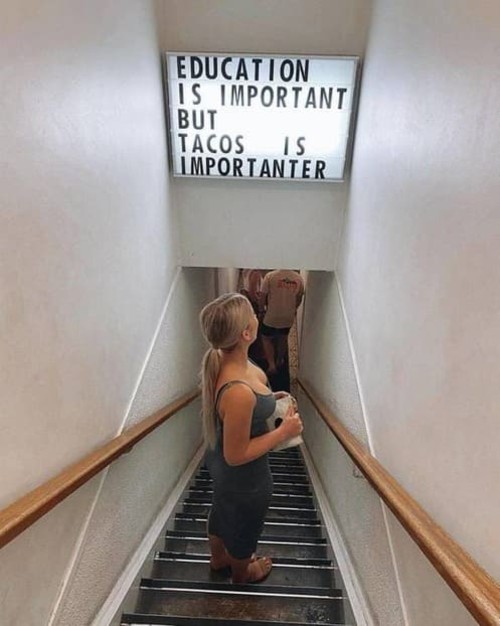 Notice: Posted with permission by the Ace Media Empire, AceCorp, LLC. and Dewey, Cheatem & Howe, S.C. ONT Tips, loose change, drink tokens and burner phones to petmorons at gmail dot com. Complaints, pissing and moaning to someone who cares.


posted by Misanthropic Humanitarian at
09:53 PM
|
Access Comments