« Gun Thread: Sunday 7PM Edition! [Weasel]
|
Main
|
The Morning Report - 3/1/21 [J.J. Sefton] »
February 28, 2021
Sunday Overnight Open Thread (2/28/21)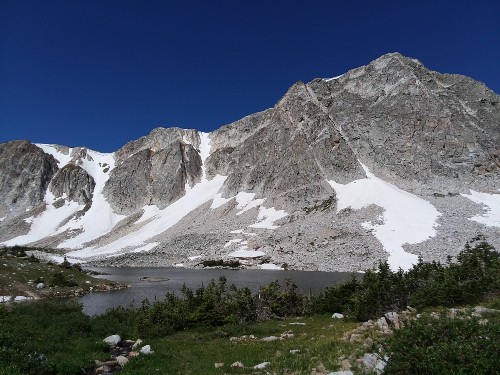 (H/T screaming in digital)
***
The Quotes of The Day
Quote I

"There are always many things to consider when determining whether or not an officer's use of deadly force is lawfully justified or not… Any loss of human life is tragic, and I take these decisions very seriously." Oklahoma County District Attorney David Prater
Quote II


"He was trying to de-escalate that situation. But unfortunately, it wasn't de-escalated despite his best efforts, and he became the victim of this vicious assault you've seen." Woodrow Glass of Ward and Glass, L.L.P.,
Quote III


"Covid didn't crush the American economy. Government crushed the American economy." South Dakota Gov. Kristi Noem
Quote IV

"The court's order today holding the CDC's interference with private property rights under the veil of COVID-19 serves as notice to the Biden administration that the Constitution limits government power," SLF General Counsel Kimberly Hermann
Quote V

So let me put it bluntly: how many more Afghans will we allow to be killed so that our politicians will not have to admit that the United States and its allies failed in Afghanistan, and it is time to get out? Amitai Etzioni, University Professor and professor of international affairs at The George Washington University
Quote VI

"He's six. Can he learn how to spell Cleveland before we activate him?" Megyn Kelly
Tweet of The Day

***
In tonight's edition of 'As The World Spins Out of Control'; World renown scientist B list actress proclaims Gender Reveal parties as transphobic.

Demi Lovato has sparked backlash after branding gender reveal parties as 'transphobic'.

A nine-page Instagram post, shared by the 28-year-old singer this week, expressed staunch opposition to the soirées – where expectant parents announce the gender of their baby through any variety of items being unveiled in pink or blue.

The lengthy post, which was originally shared online by a trans activist, went on to assert that basing a baby's gender on their genitalia is 'inconsistent with science'.

If it were up to Demi and her ilk we would have this super-duper Pronouns chart chipped into our brains.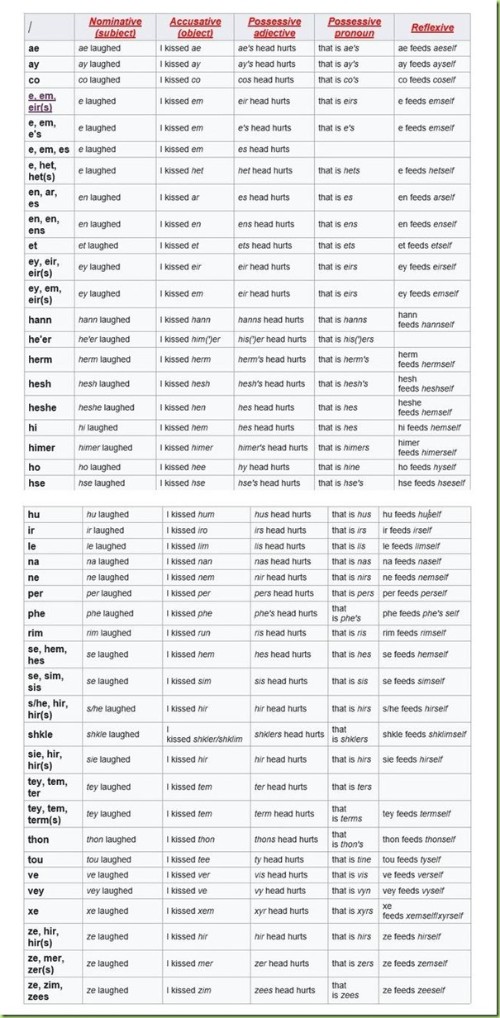 ***

If that wasn't enough totalitarianism for you, how about having your weekly menu and grocery shopping being controlled by writer and activist Donnachadh McCarthy.
Not only do we want to control your "health care" we also want to control what you eat.

A return to World War II-style meat rationing? That's the idea suggested by writer and activist Donnachadh McCarthy.

Why does he want it? To help the environment and get post-lockdown Britain back on its feet. McCarthy is part of the Extinction Rebellion movement.

Reports state the government is considering a 40% carbon emissions tax on the food industry. For McCarthy the move will only benefit those with deep pockets. He believes rationing is a "fair way" of reducing emissions that enables access to meat for all.

It won't be long until this buffoonery crosses the Atlantic.
***
Speaking of food. Germany has a tofu king. And it wasn't an easy thing to become.

ONE EVENING IN 1983, A pair of local police officers in the German city of Siegburg stopped by an old butcher shop to investigate reports of suspicious activity. Inside, they found three slightly scruffy twentysomethings with kilos of contraband. Bernd Drosihn, the ringleader, tried to object, but the officers confiscated the offending substances. After a stern reprimand, they handed over a letter announcing a preliminary investigation into the crime: making "Torfu."

"Every week, we received a new prohibition order from every possible part of the country. The bureaucrats kept at it. Tofu made them completely crazy," writes Drosihn in his book Tofu: From Bizarre Struggle to an Unassuming Food Source for the World. So crazy, in fact, that subsequent letters included warnings about Tuffo, Tofo, Tortuffo and Tartuffo. "They were so confused and panicked in their fear of any kind of change that they couldn't manage to arrange four letters in order."
***
When a minor participates in "Play Stupid Games, Win Stupid Prizes" should she be given a second chance. Obviously the UK doesn't think so.

ISIS bride Shamima Begum has been left 'very angry, upset and crying' after being barred from returning to the UK to fight for her citizenship. She is now stuck in a detention camp in Syria after the Supreme Court unanimously rejected her request to come back to Britain yesterday. Ms Begum was 15 when she and two other East London schoolgirls travelled to Syria to join the so-called Islamic State group in February 2015. Her British citizenship was revoked on national security grounds shortly after she was found, nine months pregnant, in a Syrian refugee camp in February 2019.
***

How did I get here isn't just a line from a Talking Heads song. Should The ONT start an official pool for when Kamala "The San Francisco Head Hunter" becomes POTUS due to the 25th Amendment?

If you watch the clip, he flubs Shelia Jackson Lee's name, calling her "Shirley" after stumbling around. He then starts tripping all over himself to list the rest of the names his handlers have given him. Eventually, he devolves into asking "what am I doing here" because this is all totally normal or something.

To be clear, what is in that clip is not a stutter. A stutter does not make you say the wrong word nor does it cause you to be unable to read a list a names. It doesn't even stop you from speaking in a manner that is otherwise understandable. What a stutter does is exactly what the word purports. It causes a stopping on and repetition of certain sounds. You never hear that effect from Biden because his issue is not a stutter, no matter how much the media try to gaslight the public into believing it is. This is a man whose mental capacity appears to be rapidly declining before our eyes. You can watch videos of Biden from just five years ago and he's a totally different person.
***

Dr. (Ha) Fauci has been in over his head for a year. And it is finally being realized. 'Fire Fauci' Trends on Twitter as His Mixed Messages and Inconsistencies Finally Get Called Out

The hashtag #FireFauci trended on Twitter on Tuesday, as his repeated inconsistencies have been getting increased scrutiny.

As RedState contributor Jennifer Oliver O'Connell noted, "Masks, herd immunity, lockdowns, Fauci has been inconsistent, incorrect, or has flat out lied."


Fox News went into significant detail about Fauci's inconsistencies since the start of the pandemic. In early March of last year, he warned of "unintended consequences" of wearing masks, because "people keep fiddling with the mask and they keep touching their face." Fauci also advised against masking in the early weeks, reportedly because of a shortage of PPE for medical workers, but Fauci later embraced masking, and later, recommended double-masking, despite acknowledging there is no data that proves that it works. The CDC now officially recommends double-masking.

Fauci also violated Washington, D.C.'s, mask mandate when he threw out the ceremonial first pitch at the Washington Nationals' season opener in July. He was seen sitting with a friend with his face uncovered and also wearing his mask over his mouth but not his nose.
***

Athletes who enjoyed heaters.
The hardest thing I ever did in my life was give up nicotine.
Speaking of athletes: Shit I'll never do.
***

I never thought I would like to visit San Francisco. However, I would have enjoyed seeing this move performed.

San Francisco Just Uprooted A Victorian House And Moved It To A New Site In One Piece

For early risers in San Francisco, the morning of February 21 was a little different than usual, as many noticed a complete house floating by through the city streets. But this was no dream or hallucination — a team of workers actually managed to uproot and transport a 139-year-old home in one piece to a new location nearby.
Pretty cool.
***

Rules. Schmules. When you're Governor of California God you can do any damn thing you please.
California Gov. Gavin Newsom appeared indoors at a restaurant in a county where indoor dining is not allowed, but the governor's office has said he did not dine at the restaurant.

He was there to meet with the restaurant's owners, who received a relief grant, Newsom spokesperson Daniel Lopez told Fox News.

Newsom posted a video to his TikTok account with celebrity George Lopez talking about where to look for coronavirus vaccine eligibility. Newsom and Lopez were in Fresno, Calif., and are inside Los Amigos restaurant.
***
The ONT Musical Interlude
Born on this day: 28 Feb 1957
Cindy Wilson, singer and founding member with American new wave rock band The B-52's who had the 1990 UK No.2 & US No.3 single 'Love Shack'. She sang with the Ramones in the early 1980s on the song 'Chop Suey', with Kate Pierson and Debbie Harry. via thisdayinmusic.com
&&&
On this day: 28 Feb 1985
David Byron, singer with Uriah Heep died from an epileptic fit and liver disease aged 38. Byron was the original singer of the English band between 1969 and 1976 and gained a reputation with his operatic vocals and harmonies as one of the best rock vocalists and frontmen in the world. via thisdayinmusic.com
***
An enterprising young lady and also a Genius Award Winner.

FEBRUARY 26--A 12-year-old Florida girl is facing criminal charges after she admitted to selling stun guns to classmates, police report.

According to investigators, a staff member at Coleman Middle School in Tampa today alerted administrators that pupils had reported that a female student possessed a stun gun on campus.

In response to the tips, a school resource officer removed the young suspect from class and questioned her about the weapon allegations. The girl, cops say, admitted to purchasing five stun guns online and bringing them to school this week for resale to fellow students.

The child said she sold three of the weapons yesterday, and police are seeking to retrieve those stun guns from the parents of the purchasers.

The girl, whose name police have released, was found today in possession of two stun guns manufactured by Vipertek, which offers some models that retail for less than $15.
***

Giving one's shirt shoes. Tonight's Feel Good Story of The Day.

Matt Montie is a varsity forward on the Wakefield-Marenisco Cardinals. During a game on Friday night against Dollar Bay, he noticed a junior varsity player for Dollar Bay was playing in shoes that weren't meant for basketball.

After his game, he gave the player the shoes off of his own feet -- an act of kindness that no one knew about until later.

Montie said he wanted to make sure he was able to play in true basketball shoes, a LeBron James model from Nike.

"I just remember being young and not being able to afford nicer shoes for basketball and I know how bad it sucked," Monte said. "Basketball shoes are a necessity. I've rolled a lot of ankles not wearing the right shoes for the right things."
***
Weekly commenter stats for week of 2-28-2021

Top 10 commenters:
1 [462 comments] 'TheJamesMadison, paying for my sins on the Scorsese streets' [64.85 posts/day]
2 [352 comments] '4'
3 [343 comments] ' rickb223'
4 [337 comments] 'qdpsteve'
5 [328 comments] 'CN'
6 [318 comments] 'G'rump928(c)'
7 [310 comments] 'Christopher R Taylor'
8 [310 comments] 'Ladyl, Insurrectionist'
9 [309 comments] 'Red Turban Someguy - The Republic is Already Dead'
10 [299 comments] 'Sponge - Saying Ashli Babbitt'
Top 10 sockpuppeteers:
1 [192 names] 'Miklosian Anti-Marketing SA de CV' [26.95 unique names/day]
2 [72 names] 'Duncanthrax'
3 [48 names] 'BifBewalski - *pulls finger*'
4 [42 names] 'Jak Sucio'
5 [41 names] '18-1'
6 [33 names] 'Cicero (@cicero43)'
7 [30 names] 'G'rump928(c)'
8 [26 names] 'Bertram Cabot, Jr.'
9 [25 names] 'davidt'
10 [24 names] 'REDACTED
***

Tonight's ONT has been brought to you by Questionable Safety Precautions.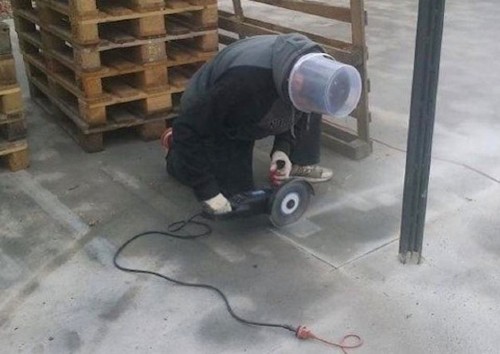 Notice: Posted with permission by the Ace Media Empire and AceCorp, LLC. The ONT is produced in a facility using wheat, dairy, caffeine and meat.

posted by Misanthropic Humanitarian at
10:00 PM
|
Access Comments