« EMT 2/28/21
|
Main
|
There are TWO! Fredos In The Cuomo Family: The Dumb Brother, And The Dumber Brother »
February 28, 2021
Sunday Morning Book Thread 02-28-2021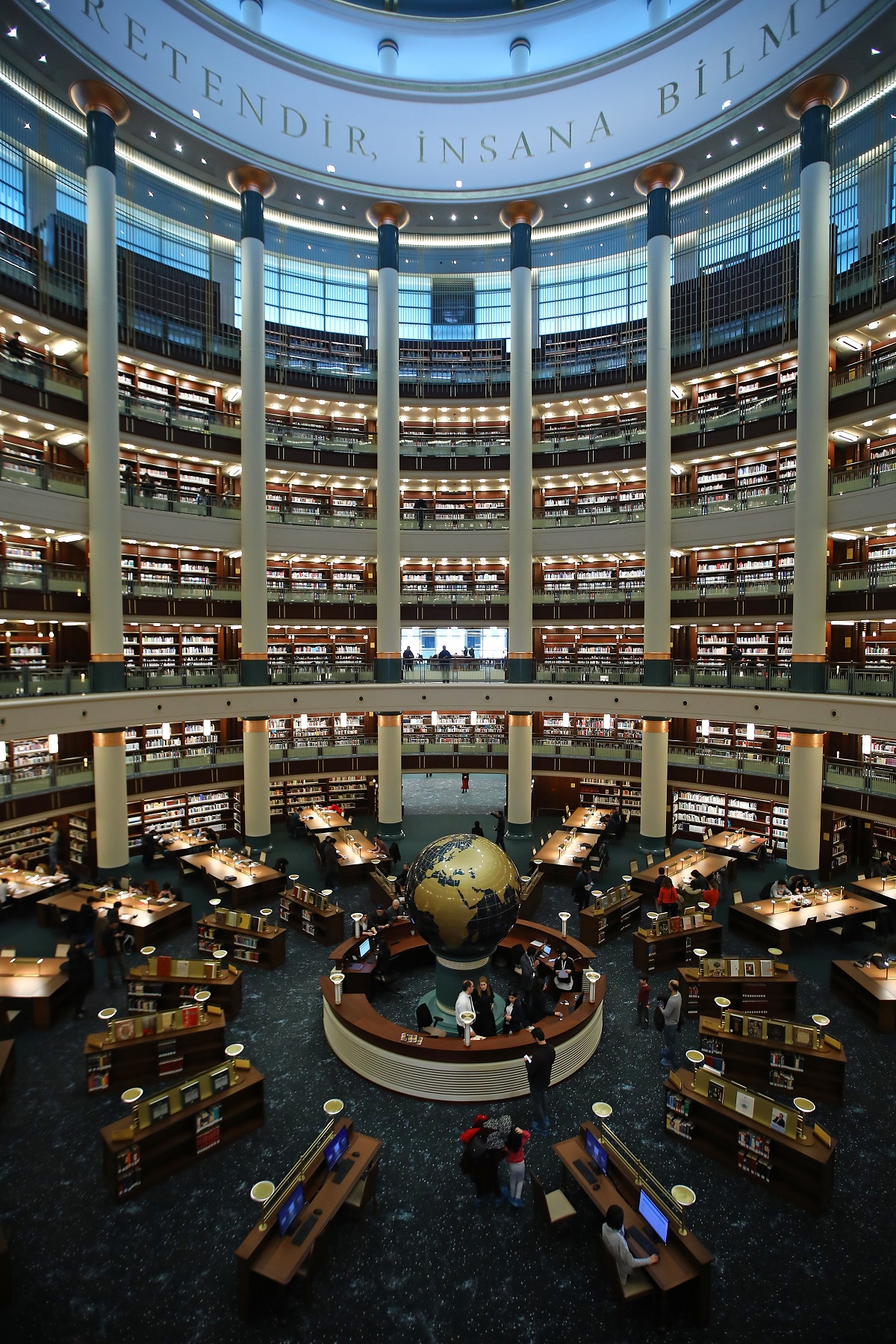 Presidential Library, Ankara, Turkey
Good morning to all you 'rons, 'ettes, lurkers, and lurkettes, wine moms, frat bros, crétins sans pantalon (who are technically breaking the rules). Welcome once again to the stately, prestigious, internationally acclaimed and high-class Sunday Morning Book Thread, a weekly compendium of reviews, observations, snark, witty repartee, hilarious bon mots, and a continuing conversation on books, reading, spending way too much money on books, writing books, and publishing books by escaped oafs and oafettes who follow words with their fingers and whose lips move as they read. Unlike other AoSHQ comment threads, the Sunday Morning Book Thread is so hoity-toity, pants are required. Even if it's these pants, which I don't particularly care about, I'm more curious about the babe in bunny ears over there on the right behind the plane. What is she doing there? How is she contributing to this ad? Or is she in the shot by mistake? How is she hooked up with these wankers? Questions abound.


Pic Note:
I get the impression that this is a (Turkish president) Recep Tayyip Erdoğan vanity project. That is, he just hired a bunch of architects and builders and told them "money is no object, just build me the biggest freakin' library you can." And they said "OK, Boss". And this is what they built:
The library, which offers bibliophiles an intellectual feast with its millions of books, has attracted great attention from visitors day and night. So far, 60,600 people have subscribed to the library online...

The design of the library itself harbors architectural influences from the Seljuk and Ottoman era, albeit with a contemporary twist, and is open 24/7 with 2 million printed books and 2 million issues of 12,500 printed magazines. In addition, 68 databases provide access to online content, include 550,000 e-books, 6.5 million electronic theses and 120 million articles and reports belonging to 60,000 e-magazines.
Also:
It is home to the Dīwān Lughāt al-Turk, the first comprehensive dictionary of Turkic languages, compiled in 1072–74 by the Turkic scholar Mahmud Kashgari among many other manuscripts and rare books.
The article didn't say how much Erdoğan's vanity project cost. No doubt a lot. It is so large, ir can accommodate up to 5,000 visitors at a time.

It Pays To Increase Your Word Power®
Don't let this happen to you: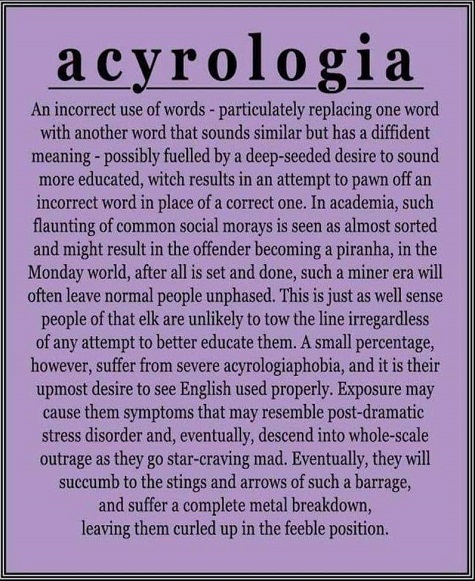 None Dare Call It Cancel Culture
And here. We. Go:
Amazon removes bestselling conservative book about transgender issues without explanation:
Ryan T. Anderson, author of the book When Harry Became Sally, announced on Twitter that the book could no longer be found on the retailer's website.

"I hope you've already bought your copy, cause Amazon just removed my book 'When Harry Became Sally: Responding to the Transgender Moment' from their cyber shelves...

"Amazon never informed me or my publisher that it was removing my book," Anderson said in an article for First Things on Tuesday. "And Amazon's representatives haven't responded to our inquires about it. Perhaps they're citing a religious objection to selling my book? Or maybe they only sell books with which they agree? (If so, they have a lot of explaining to do about why they carry Adolf Hitler's Mein Kampf.)"
Anderson went on to say that Amazon still has his other books listed, including his book on defending traditional marriage, Truth Overruled: The Future of Marriage and Religious Freedom. Which is kind of odd. So it's OK to carry a book critical of same-sex marriage, but not one that argues against promoting or celebrating transgenderism. Hmmm... How can that be? It could be that transgenders have supplanted gays as the apex 'woke' species. While that may be true, I think a better explanation is that the battle for SSM has been irreversibly successful, so books like Truth Overruled can no longer damage the cause. However, the battle to force everybody to affirm that a 40-year old fat guy wearing a dress and a wig is a woman is still ongoing and whose outcome is still not certain. Therefore, suppression of dissenting voices is still at a high priority.
Incidentally, as of this writing, you can still purchase When Harry Became Sally: Responding to the Transgender Moment at Barnes & Noble. And probably other booksellers as well.


Who Dis: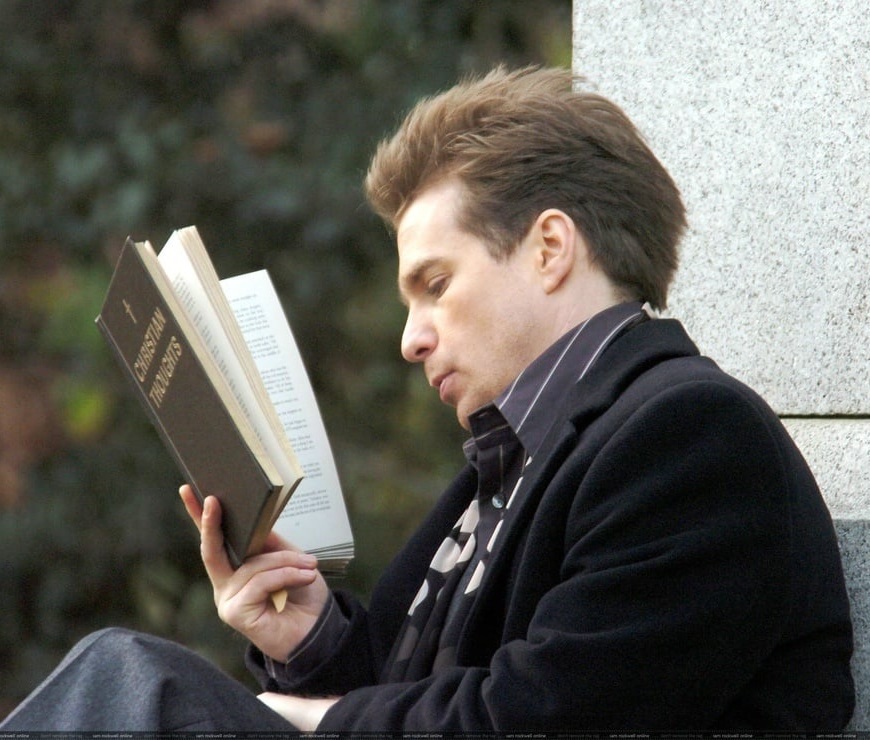 (click to enlarge)
(Last week's 'who dis' was silent era movie star
Pola Negri
.)


nO, tHIs iS nOT a CuLt: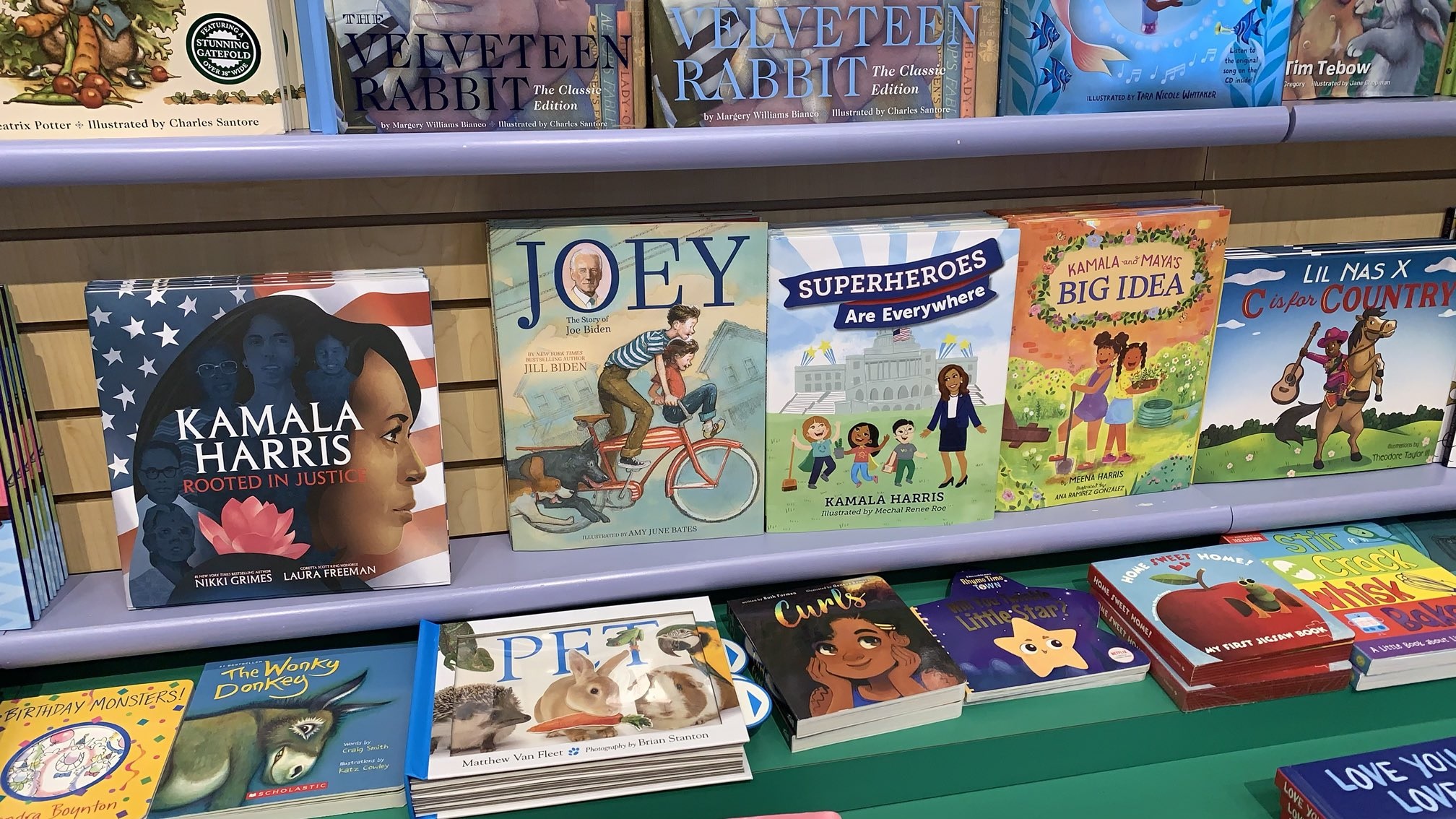 (click to enlarge)


The Bookshop Sketch
From the Marty Feldman sketch show "It's Marty" broadcast in 1970.


Moron Recommendations
This past week I finished "Strange Gods: Unmasking the Idols in Everyday Life" by Elizabeth Scalia, who blogs as the Anchoress. It is a superb book for Lenten reflections. Scalia uses examples from her own life and others to describe how we make idols of ourselves, our ideologies and our technology. This book was originally published in 2013, and it's become even more pertinent today as we retreat into our own political corners.

Posted by: CarolinaGirl at February 21, 2021 09:08 AM (Kh9rg)
I may have to put this one on my TBR stack. Because idolatry comes in many forms, some obvious, but others are very well disguised:
While literal golden calves no longer dot the landscape, Scalia describes how legitimate loves become obsessively twisted into idols. She unmasks idolatry in a number of everyday experiences—friendships that become needy or possessive, commitments political and religious that grow so intense they lead to hatred of others, to name a few—and points to the incarnation of Christ and authentic worship of him as a way out of idolatry and into peace, happiness, and love.
Strange Gods: Unmasking the Idols in Everyday Life is on Kindle for $11.99. Available also in paperback.
___________
32 I read It Can't Happen Here by Sinclair Lewis. First published in 1935, this was Lewis' warning of the fragility of democracy and how easily Fascism could take hold in America. Of course with the rise of Mussolini and Hitler at the time the threat was from the right. Today the threat is from the left. Politicians always looking for more power, globalists, large international corporations, high-tech companies, and most media are joining forces to create a world-wide government run by and for the oligarchs. It Can't Happen Here is a prescient novel which is relevant today.

Posted by: Zoltan at February 21, 2021 09:16 AM (qb8uZ)
All of the recent Amazon reviewers are jumping up and down with glee because the main character of this novel reminds them of that evil dictator Donald Trump. Of course, left-wing fascists always shriek about impending fascism as coming from the right, and they keep on saying it even as a left-wing president has barricaded himself inside the White House surrounded by a metal fence topped with razor wire and patrolled by thousands of armed guards. But Donald Trump is a dictator! I mean, who are you going to believe, CNN or your lying eyes?
87 James Burnham "Suicide of the West" (1964) when you finish Orwell and Sinclair Lewis.

Posted by: Ziba at February 21, 2021 09:36 AM (S1hrL)
Of course, Suicide of the West: An Essay on the Meaning and Destiny of Liberalism is indeed a classic conservative book.
Through studious research into past civilizations, Burnham diagnoses the 20th century and finds it afflicted with destructive, even "suicidal" tendencies - all of which arise from the "Liberal syndrome" and its inherent applications. The book explores several important questions, including why Liberalism clashes with Christianity and how Liberalism is a root cause of race riots and the rapid growth in crime. For James Burnham, who died in 1986, this book is certainly one of his greatest legacies.
I first read this book sometime in the 1980s, when I first became aware that my beliefs and my temperament made me something called "conservative" and it caused a lot of things to click into place. It is definitely worth a reread. The Kindle edition is $9.99.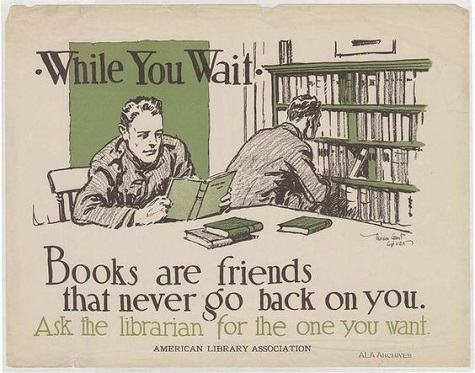 Another book that looks like it might be worth a look is The Naked Socialist: The Story of Socialism from its Ancient Roots to Modern Times by Paul Skausen:
The Naked Socialist is the real story of socialism. Complete, easy to read, no jargon, well documented, and gives a fascinating look at the raw decay of culture and economy now at work in America. It also provides a beautifully described explanation of the lasting principles of prosperity and constitutional freedoms that must be restored relatively quickly.

The Naked Socialist strips away the fakery, the false hopes, the hollow dreams, and the meaningless promises that socialists have foisted on countless millions---not just for the present, but over thousands of years.

With clear, brief, and step-by-step examples and anecdotes, the author explains what socialism is, where it came from, how it works, how to recognize it, and why it always destroys its host nation.

You will learn that the Seven Pillars of Socialism are not at all new, but a phenomenon that first appeared more than 6,000 years ago---and why socialism managed to mushroom in nations and cultures right up into today's current events.
More than everything you ever needed (or wanted) to know about socialism in one volume. Such a deal.
And don't forget John Stormer's classic None Dare Call It Treason, which is
...a careful compilation of facts from hundreds of Congressional investigations of communism and dozens of authoritative books on the communist-socialist conspiracy to enslave America. It dissects the failures of the Eisenhower Administration just as effectively as it details the blunders of Roosevelt, Truman, Kennedy and Johnson. It documents the concurrent decay in America's schools, churches, and press which has conditioned the American people to accept 20 years of retreat in the face of the communist enemy. You won't finish None Dare Call It Treason without concluding that America is in serious trouble.
The problem with the Kindle edition is that, from the preview text, it looks like someone just scanned in the text and didn't bother doing any proofreading. It looks horrible. There are many gaps in the text and inexplicable font changes, as if the OCR software was having a hard time with reading and converting the text. The free version on archive.org looks a lot more legible.
Or, perhaps better, Diana West's more recent American Betrayal: The Secret Assault on Our Nation's Character, mentioned inn previous book threads, which can be thought of as an updated version of NDCIT:
Part real-life thriller, part national tragedy, American Betrayal lights up the massive, Moscow-directed penetration of America's most hallowed halls of power, revealing not just the familiar struggle between Communism and the Free World, but the hidden war between those wishing to conceal the truth and those trying to expose the increasingly official web of lies.

American Betrayal is America's lost history, a chronicle that pits Franklin Delano Roosevelt, Harry Truman, Dwight David Eisenhower, and other American icons who shielded overlapping Communist conspiracies against the investigators, politicians, defectors, and others (including Senator Joseph McCarthy) who tried to tell the American people the truth.
This was probably one of the most depressing books I've ever read. I didn't want to believe it, but West documents *every one* of her claims. William F. Buckley may have banished the John Birchers from the conservative "movement", but at the end of the day, they were more right than wrong.

___________
So that's all for this week. As always, book thread tips, suggestions, bribes, insults, threats, ugly pants pics and moron library submissions may be sent to OregonMuse, Proprietor, AoSHQ Book Thread, at the book thread e-mail address: aoshqbookthread, followed by the 'at' sign, and then 'G' mail, and then dot cee oh emm.
What have you all been reading this week? Hopefully something good, because, as you all know, life is too short to be reading lousy books.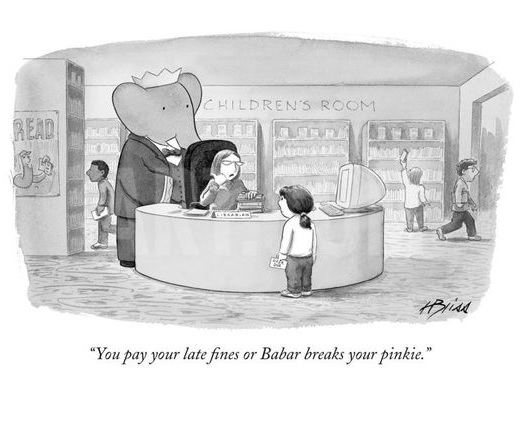 posted by OregonMuse at
09:00 AM
|
Access Comments