« Quick Hits
|
Main
|
Disney Slaps "The Muppet Show" with a Content Warning for... Racism; Only Adults Will be Permitted to Watch It »
February 23, 2021
Gimme Shelter: Biden Now Putting Kids in Cages "Shelters," and the Media Is Gushing About It!
Biden sent the first immigrant kids to cages yesterday. These cages are being called "shelters" by the media, despite the very obvious cage-like bars on the windows.
The media is praising these new Biden Cages. Even though it was, of course, Trump who actually requisitioned them.
But these are Cages of Love.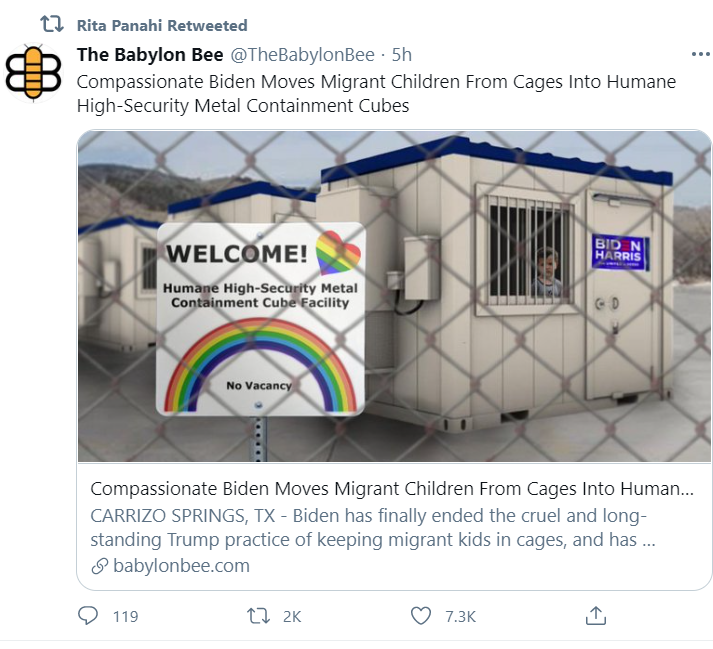 So that's the parody.
But it's only barely a parody. It's 99% real.

Dangit, I've just become Twitchy.
I guess I need to suck off Ben Shapiro now.
This should get me in the mood:

posted by Ace at
05:40 PM
|
Access Comments