« Lady GaGa's Dogs Dog-Napped; FBI Investigates Case To See If... TRUMP SUPPORTERS Kidnapped the Dog
|
Main
|
Quick Hits »
February 26, 2021
GAINZZZ!: The Return
I have very mild gains. Lost three pounds on a five day semi-fast. Meh. Slowly picking up the pace on my walk-runs.
Otherwise, no GAINZZZ to report.
What about you-all? What are your GAINZZZ?
Are you psyched that the government is going to take covid as yet another crisis that shouldn't be allowed to go to waste, and make new completely-wrong "health" demands?
The US Government avoided labeling sugar a fattening substance because of intense lobbying (and some payoffs) from... The Sugar Institute.
Who used to run ads like this: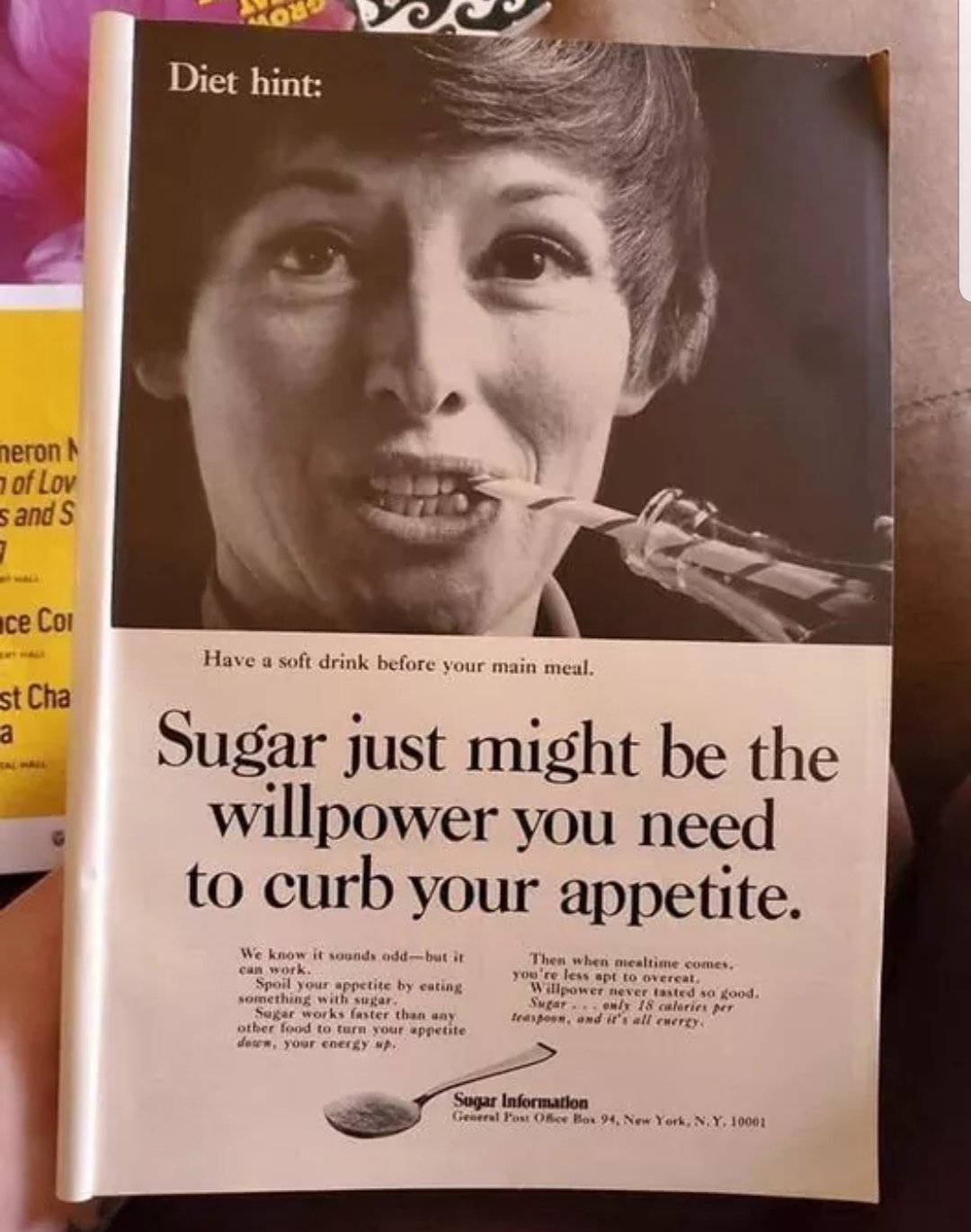 Oh, by the way: This "Master of Science" says that advocating for the Mediterranean diet is...
Wait for iiiiittt...
"Upholding white supremacy."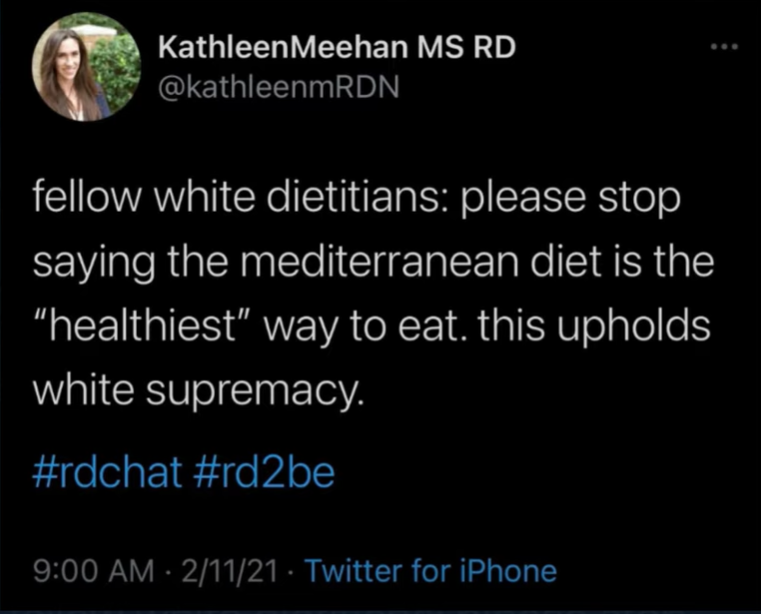 Via SC Reviews -- people responding to this Woke Retard point out that one of the continents that borders on the Mediterranean is... wait for it... Africa.
Here's some eye-candy for the ladies, and maybe some inspiration for everyone: this guy is training to "run" the NYC Marathon... quadrupedally. On hands and feet.
Quadrupedal Movement has been a bit of a Hot New Training technique for a few years now, I think. I know from the few times I've done it, it's hard. I

posted by Ace at
03:45 PM
|
Access Comments