« CNN Reinstates the Ban on Fredo Cuomo Covering Sonny Cuomo, Reversing Its Previous "Suspending" of the Same Ban
|
Main
|
NOAA's Awful (But Predictably Warm) Winter Forecast;
Governor Windmill of Texas & His Humanitarian Crisis
[Buck Throckmorton] »
February 18, 2021
Quick Hits Open Thread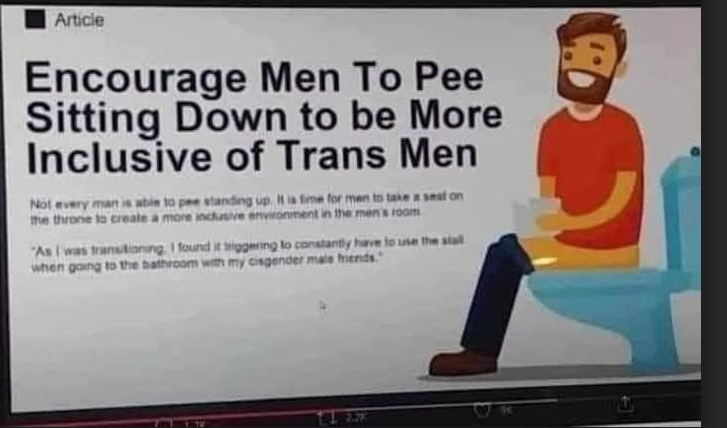 Politico: "Nikki Haley reached out to Donald Trump on Wednesday to request a sit-down at Mar-a-Lago, but he turned her down, a source tells Playbook."
From a week ago:
In a piece written for The Atlantic that was published on Thursday, Alexander Nazaryan, a national correspondent for Yahoo News, wrote how he misses the "thrill" of covering the Trump administration, saying it was comparable to the American soldiers who stormed the beaches at Normandy during D-Day.

Nazaryan made numerous references to Nazi Germany to say the Trump administration acted in a similar fashion, but noting, "I miss it already. I miss it terribly, even if I miss little else about the past four years."

He then goes on to compare himself and the other journalists who covered Trump to the soldiers who fought actual Nazis during World War II:

"Covering the administration was thrilling for many journalists, in the way that I imagine storming Omaha Beach must have been for a 20-year-old fresh from the plains of Kansas. He hadn't signed up for battle, but there he was, liberating France. France, by the way, is where Trump called American soldiers who'd fallen in combat 'suckers' and 'losers.' When this magazine first reported those comments, Trump's supporters denounced the Atlantic story as preposterous and offensive, even as outlet after outlet confirmed the reporting. They failed to realize that the preposterous and the offensive were the twin beacons of the Trump presidency. Journalists were merely going where he led. This was our Omaha Beach. I, for one, would have rather been in Hawaii."
In fairness, soyboys think that peeing in a public urinal near an Actual Man is an act of bravery worthy of the Distinguished Service Cross

Daily Beast "journalist' accuses Tucker Carlson of giving AOC "googly eyes" -- Tucker didn't do that, bad genes and mental ill-health did that -- before bothering to do a two minute search for the image to see that it's not only a real image, but an old one:
Good to see this little hottie is still getting constant media attention, on account of her being such a beauty:
An Oakley school board, a hot mic picked up these Vital Public Servants who are strangely not "essential workers" (so they can stay home instead of working), catching them mocking parents who wanted schools to reopen, saying, "They want their babysitters back."
Well, yes, that is what you are. That is all you are. You certainly do not impart knowledge. You merely mind the children as actually-productive adults do work.
And now you're refusing to do even that little bit.
A northern California school board discussed ways to limit the public's ability to speak at meetings and mocked parents who desperately want schools to reopen.

"They want their babysitters back," Lisa Brizendine, a trustee of Oakley Union Elementary School District, told her colleagues during a pre-meeting session that they believed was not open to the public.

School board member Kim Beede mentioned a negative interaction with some frustrated parents? a frustrated parent, then described her own mindset: "Bitch, if you are going to call me out, I am going to fuck you up."

Another member of the board theorized that parents want their kids to go back to school so they can spend the day getting high.

posted by Ace at
05:03 PM
|
Access Comments