« The gods of the here and the now [KT]
|
Main
|
Ace of Spades Pet Thread »
February 20, 2021
Saturday Gardening and Puttering Thread, February 20 [KT]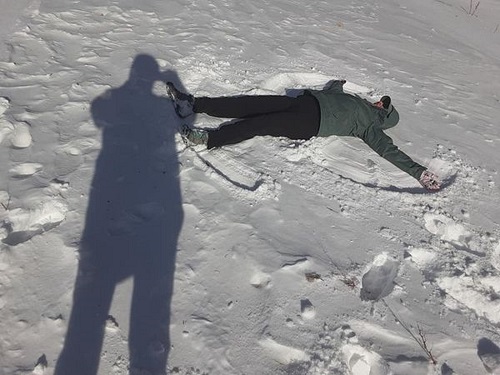 Hi, everybody! Have we had some weather, or what? I've been thinking about Texas, but I know there has been weather elsewhere, as well. Above, a photo from the REAL moon landing. From the Cousin Connection.
Impressive technology for back then, don't you think?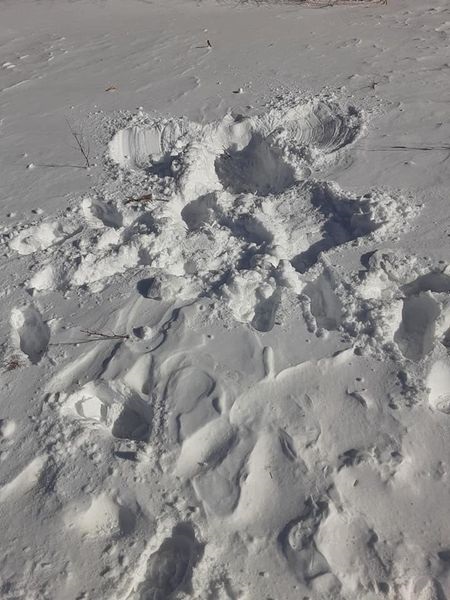 Speaking of Texas
I think these photos from Larro are from Texas, with the First Robin of the Season:
It is cold. Rolling 40 min blackouts. Gas logs work great as they have old style pilot light.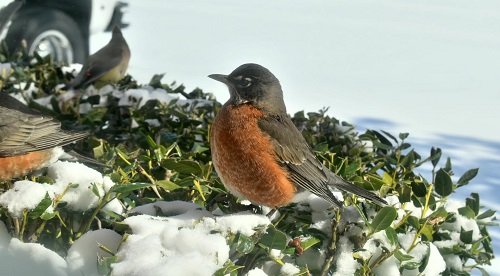 The sun is shining bright on 3"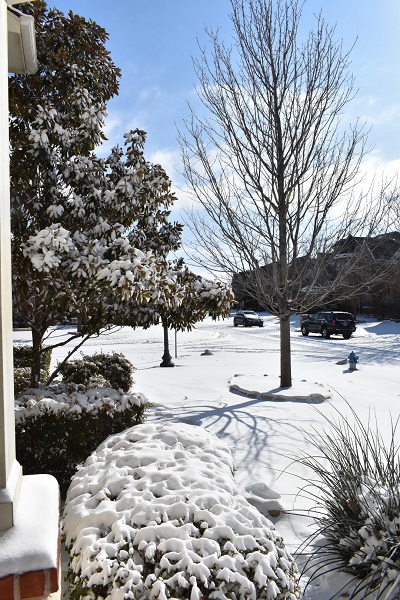 Farm Life
From Illiniwek, before the latest big storm cycle:
This was some interesting frost, chickens in the background. 5" of snow and single digits has kept chickens in the coop for now.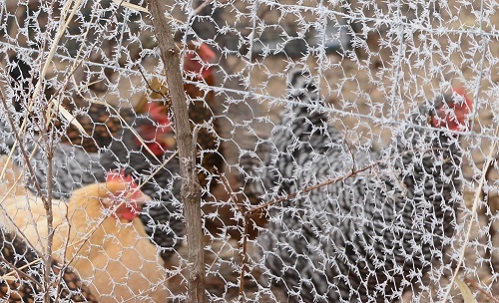 The World Ag Expo in Tulare, California went online this year. No visits to giant farm equipment. But I guess there will be updates throughout the year if you are thinking about taking up the farm life.
Potential Puttering
Would you like to try making some transparent wood?
Early attempts to make transparent wood involved removing the lignin, but this involved hazardous chemicals, high temperatures and a lot of time, making the product expensive and somewhat brittle. The new technique is so cheap and easy it could literally be done in a backyard.
This involves hydrogen peroxide, sunlight and marine grade epoxy.
Many different types of wood, from balsa to oak, can be made transparent, and it doesn't matter if it is cut along the grain or against it. If the transparent wood is made a little thicker, it would be strong enough to become part of the structure of a building, so there could be entire transparent wooden walls.

While this technology has yet to be scaled up to industrial levels, the researchers say it has great potential as a new building material. In fact, they say that theoretically, an entire house could be made transparent. It is not clear why anyone would want to live in a transparent house, but for people who do, it would be OK to throw stones...
Here's another type, made with polyvinyl alcohol (used in eye drops and some other medical products).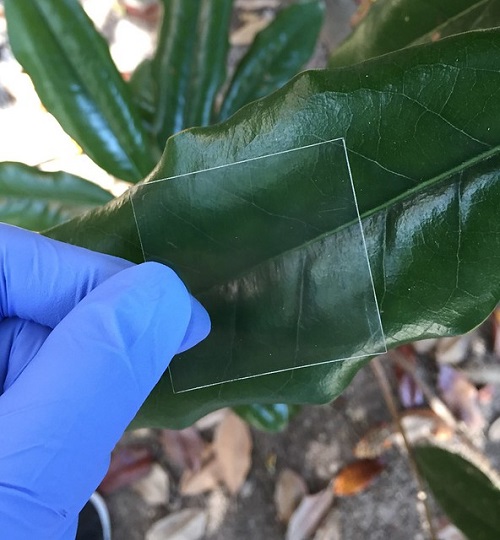 Last Week
After seeing those extra-hot peppers growing in Florida, All Hail Eris decided to order some nearly heatless Habaneros.
You got any catalog dreams?
And what's this?
My mom's subdivision has two large gangs of turkeys that rove the area looking for comestibles. Between the squirrels, deer, and turkeys we lure with tasty treats, we will be set for the Great Never-ending Winter.
There was a recent news report on wild turkeys:
Small town issues self-defense tips for run-ins with wild turkeys. There are 5,300 people there and 35,000 turkeys. There are several handy tips for the yard, garden and people. Here is a surprising one:
cover your windows and any shiny yard do-dads because turkeys are vain and like to admire their reflections.
Bird Drama
Everyone has such pretty bird pictures. I thought I'd send these in, not in my backyard though.

The crows were mobbing something so I grabbed some pics with my phone.

Redtail, immature, I think.

Then the hawk started flying around in front of my so I grabbed my camera.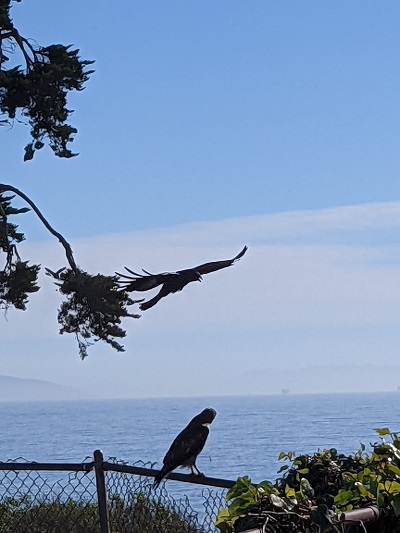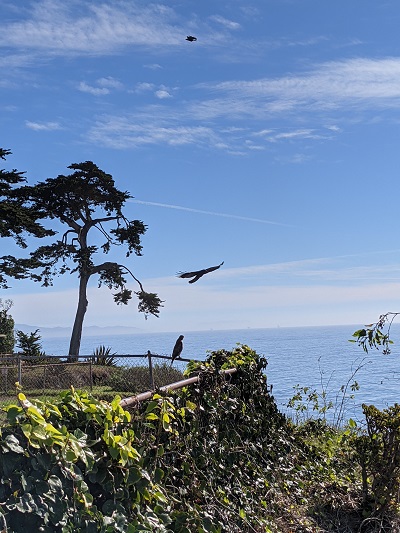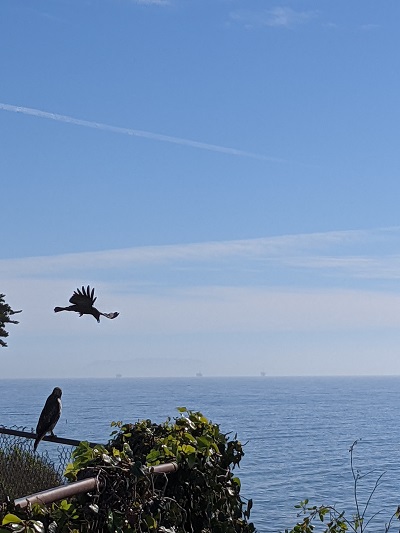 Please sign me AZ isolated deplorable if you use them.

Cheers!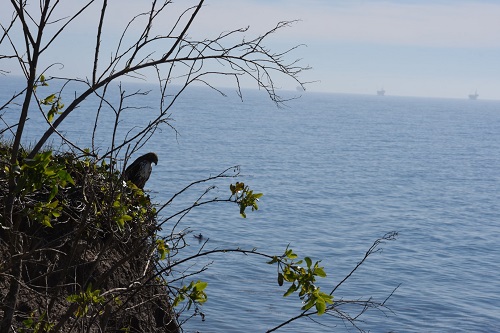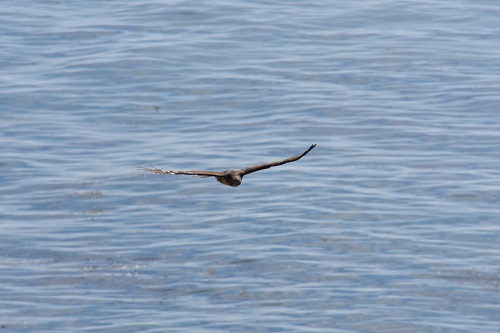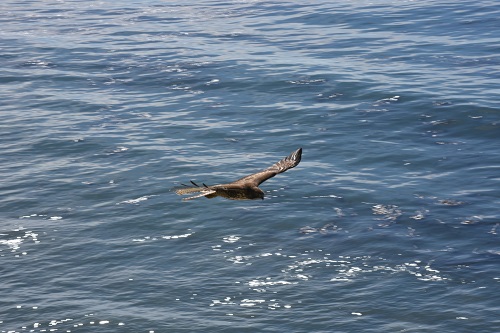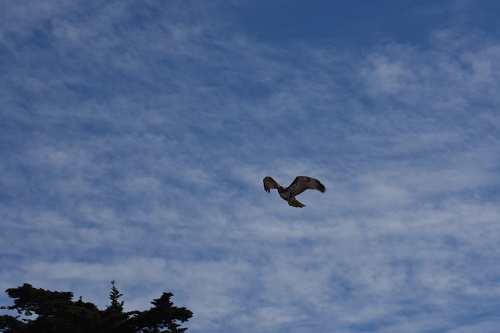 Love them!
Gardens of The Horde
Another great Hibiscus photo from Neal in Israel to cheer us up: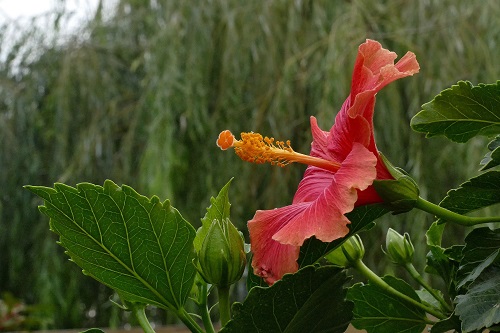 If you would like to send information and/or photos for the Saturday Gardening Thread, the address is:
ktinthegarden
at that g mail dot com place
Include the nic by which you wish to be known when you comment at AoSHQ,
unless you want to remain a lurker.


posted by Open Blogger at
01:24 PM
|
Access Comments