« Re-Education Camp Cafe: Musical Pets Edition
|
Main
|
The Morning Report - 2/16/21 [J.J. Sefton] »
February 15, 2021
Monday Overnight Open Thread (2/15/21)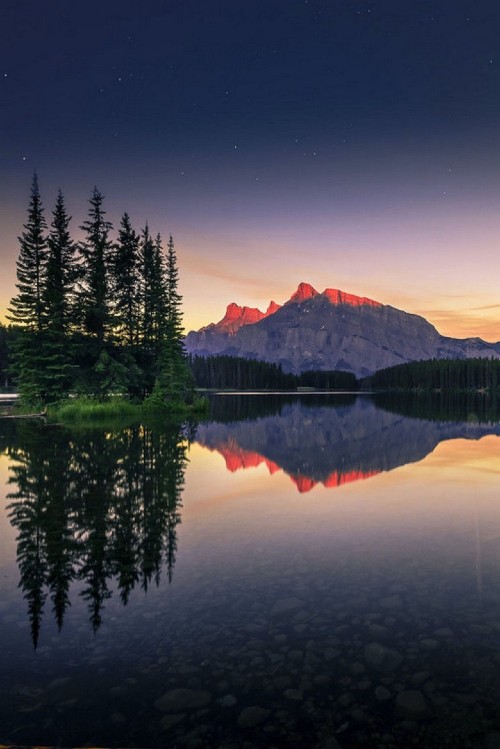 ***
The Quotes of The Day
Quote I

"People need to be aware of that. Those heat lamps can be very dangerous. They're another heat source. Just like any other heat source, you need to keep those away from anything that can burn, especially the blankets and straw that they use in dog houses and things. That's just not a good option," Batt. Chief Benny Fulkerson, with the Oklahoma City Fire Department

Quote II

"We now need a full accounting of what happened. Think about seniors who—their lives were in the balance and their families just desperate to get them the help they needed. We need to know exactly what happened here. We need to make sure nothing like this ever happens again." NYC Mayor Bill De Blasio
Quote III
"Ultimately, we were really informed by Jesus' calling for us to love our neighbors and the most loving thing we could do was to continue to meet virtually." Clay Scroggins, lead pastor at Buckhead Church in Atlanta
Quote IV

Injustice in the end produces independence. Voltaire
Quote V


We aren't better because we want to be. Because the road to hell is paved with good intentions. Because all the do gooders in the world whether they're doing good for others or doing it for themselves are troublemakers. On the basis of 'kindly let me help you or you'll drown', said the Monkey putting the fish safely up a tree. Alan Watts
Quote VI

"We're not there yet. We wanted to take the opportunity to celebrate the milestone along the way. But our job is not done. We're working as hard as today as we were yesterday, and we're going to work harder tomorrow," Randy Economy, the senior adviser and official media spokesman for Recall Gavin 2020
***

Tweet of the day. Please forward this to all of your Mother Earth Is Dying friends and colleagues.
***
As many of you know, I live in the frozen tundra. Some outdoor activities this time of year include, downhill skiing, cross country skiing, snowshoeing, snowmobiling. As I am accident prone, here is one winter sport I'll pass on. Circular saw blade bicycling.
***

Types. Deletes. Types. Deletes. LOS ANGELES — The Los Angeles Police Department has launched an internal investigation after an officer reported that a photo of George Floyd with the words "You take my breath away" in a Valentine-like format was being "passed around" by other officers, Chief Michel Moore said Saturday.
***
***
***SNORT*** People Who Moved To Texas From California Finally Feeling At Home Now That Power Is Out

AUSTIN, TX—Thousands of people who escaped the desolate wasteland of California have found new opportunities by moving to Texas. To help them feel right at home, even the weather is extending some Texas hospitality by knocking out power stations-- giving the former Californians a taste of the blackouts they're used to.


"Ah... just like old Gavin Newsom used to do back in Cali," said local resident Alice Muggins while lighting candles around the house. "I just wasn't used to having electrical power all the time and it felt really weird. Now, it feels a little more like home!"

According to sources, former Californians are helping people in their Texas communities who have never experienced something like this before. From how to prepare food without electricity to how to use an emergency generator, the Californian immigrants to Texas have been instrumental in keeping their communities alive in the midst of the outages.
***

Can't he just go back to Microsoft and produce an inferior product? Bill Gates tells us how he wants us to live. Sorry Bill, I aint eating the shit you want me to.

Microsoft founder Bill Gates is pushing drastic and 'fundamental' changes to the economy in order to immediately halt the release of greenhouse gasses - primarily carbon dioxide - and 'go to zero' in order to save the planet from long-prognosticated (and consistently wrong) environmental disaster.

Changes we'll need to make in order to realize Gates' vision include:

Allocating $35 billion per year on climate and clean energy research.
Electric everything.

Widespread consumption of fake meat, since cows account for '4% of all greenhouse gases.'

Retooling the steel and cement industries, which Gates says account for 16% of all carbon dioxide emissions, to inject up to 30% of captured C02 into concrete, and create a different type of steel.
Widespread adoption of next generation nuclear energy to supplement wind and solar.

And since producing plants to make fake meat emits gases as well, Gates has backed a company which uses fungus to make sausage and yogurt, which the billionaire calls "pretty amazing."
***
***

Please do not have a heart attack. At the moment, we are not the burr under Kevin D. Williamson's saddle. Ezra Klein is.

The Golden State is in such deep trouble that even Klein can dimly recognize the crisis. But he can't or won't recognize its causes.

Anewspaper editor once described journalists as people who have the bad taste to learn in public. Ezra Klein, a rhetorician who poses as a policy analyst, is doing some learning in public, and learning the hard way.

But what would we do without him? Who but Ezra Klein could survey the wreck left-wing Democrats have made of California and conclude that the state's problem is its excessive conservatism?

No mention of Orangeman Bad.
***

If you were looking for a job in law enforcement, would you apply in Minneapolis?

Minneapolis to spend $6.4M to recruit more police officers

Minneapolis will spend $6.4 million to hire dozens of police officers, even as some City Council members and activist groups are advocating to replace the police department following George Floyd's death
It wasn't all that long ago the politicians of Minneapolis wanted to defund the police.

Dear city council you can not serve two masters. Either you protect your city or you serve the irresponsible and criminal.
***
Methane gas is a viable product. Why not bacteria from urine?

The world population is estimated to reach 9.5 billion by 2050. Given that most of our current energy is generated from fossil fuels, this creates significant challenges when it comes to providing enough sustainable electricity while mitigating climate change.

One idea that has gained traction over recent years is generating electricity using bacteria in devices called microbial fuel cells (MFCs). These fuel cells rely on the ability of certain naturally occurring microorganisms that have the ability to "breathe" metals, exchanging electrons to create electricity. This process can be fuelled using substances called substrates, which include organic materials found in wastewater.

At the moment microbial fuel cells are able to generate electricity to power small devices such as calculators, small fans, and LEDs – in our lab we powered the lights on a mini Christmas tree using "simulated wastewater." But if the technology is scaled up, it holds great promise.
***

Reason Number 217 average Joe hates government and all of those employed by it. 'If you do not comply with the protocols we can and will have your ABC license revoked.' As they left, their parting words to us were, "Well, the good news is we don't have to write you a citation today.'"

A Day In The Life Of A Brewery Being Crushed By LA's Ever-Shifting COVID Rules
The county even regulates what meets the standard of a 'bonafide meal' each group of customers is required to buy if they would like to order beer. All this, we're told, fights COVID.

Bart Avery started Bravery Brewing Company just 10 years ago, in 2011. Today, his son does the brewing, and it's a full-on family business. You can find their beers in restaurants, liquor stores, gas stations, Whole Foods, and Trader Joes in the surrounding area, but the main profits come from happy customers enjoying beer on tap in the tasting room. And that's where the problems start.

With even New York City beginning in-house dining, Los Angeles County remains one of the few hold-outs to demand people sit outside. In sunny downtown Los Angeles, this is often a more bearable burden, but in the high desert to the north of the country, winter temperatures routinely hover around 10 degrees colder, and that's before the winds come in.
***

An interesting read by a "Progressive Parent" on getting kids back to school.

If parents or anyone else could fill in so easily, why should we pay teachers more? Why should we value them as professionals? Real valuing of your profession means admitting remote learning is a poor substitute for face-to-face, interpersonal contact and that parents can't do teachers' jobs, and trying to get back to that as soon as possible.

Just another reason to break the Teacher Unions, ala former WI Governor Scott Walker.
***

I enjoy to cook. I enjoy CBD's Sunday "Food Thread". I also get regular emailings from Epicurious. They are becoming more and more unbearable. Not only are the recipes getting downright snooty and snobbish, they are becoming totally SJW.

This is how insane leftist culture is becoming in the US: Bon Appetit magazine and the recipe website Epicurious, which share the same parent company, are editing recipes in their archives to make them politically correct.

Politically correct recipes. You read that right. HuffPost wrote about the Archive Repair Project. Excerpts:

This is how insane leftist culture is becoming in the US: Bon Appetit magazine and the recipe website Epicurious, which share the same parent company, are editing recipes in their archives to make them politically correct.

Politically correct recipes. You read that right. HuffPost wrote about the Archive Repair Project. Excerpts:

The bulk of Epicurious site traffic goes to the archive, mostly recipes but also articles and other editorial work, Tamarkin and Chopra said.

"Being such an old site, we're full of a lot of ideas about American cooking that really go through a white lens," Tamarkin said. "We know that American cooking is Mexican American cooking and Indian American cooking and Nigerian American cooking, that that's the kind of cooking that's really happening in this country every day."

One of the first issues "repaired," he said, was use of the word "exotic."

"I can't think of any situation where that word would be appropriate, and yet it's all over the site," Tamarkin said. "That's painful for me and I'm sure others."

"Painful"? This guy David Tamarkin finds the word "exotic" when used in a recipe to be hurtful? If I were so thin-skinned, I would be embarrassed to tell people about it. This is total neuroticism, but its progressive, so it's ballyhooed.
***
The Lincoln Project donation page is down amid multiple scandals and alleged misappropriation of funds.


The donation page on the Lincoln Project website has listed as inactive since Saturday after a number of its founders resigned amid reports of sexual misconduct and misappropriation of funds.

The anti-Trump PAC consisted of a group of Republican strategists working to unseat former President Donald Trump, after criticizing him in media appearances throughout his term.

I can envision Rick Wilson standing on the corner flagging down cars and saying, "Me love you all night long Yankee Doodle Dandy for 3 dollar." Grifters have to grift.
***
I guess the US Navy is not expected to kill people and break things.

As a key member of Task Force One Navy I will invest the time, attention and empathy required to analyze and evaluate Navywide issues related to racism, sexism, ableism and other structural and interpersonal biases.

I pledge to be actively inclusive in the public and private spheres where I live and work, and proactively encourage others to do the same.

I pledge to advocate for and acknowledge all lived experiences and intersectional identities of every Sailor in the Navy.

I pledge to engage in ongoing self-reflection, education and knowledge sharing to better myself and my communities.

I pledge to be an example in establishing healthy, inclusive and team-oriented environments.

I pledge to constructively share all experiences and information gained from activities above to inform the development of Navywide reforms.
The navy talks like fags and their shit is retarded.
***
The ONT Musical Interlude
On this day: 15 Feb 1965
American singer and pianist Nat King Cole died of lung cancer. First hit was the 1943 'Straighten Up and Fly Right', had the 1955 US No.2 single 'A Blossom Fell' and 1957 UK No.2 single 'When I Fall In Love' plus over 20 other US & UK Top 40 singles. He is the father of singer Natalie Cole. In 1956 he became the first black American to host a television variety show. via thisdayinmusic.com
AND
On this day: 15 Feb 1981
American guitarist Mike Bloomfield was found dead in his car in San Francisco from an accidental heroin overdose aged 37. He was a member of the Paul Butterfield band and Electric Flag and had played on Bob Dylan's album Highway 61 Revisited. Bloomfield's Telecaster guitar licks were featured on Dylan's 'Like a Rolling Stone', and he appeared onstage with Dylan at the Newport Folk Festival, where Dylan used Bloomfield and the Butterfield Band which marked Dylan's first use of an electric band in a live performance. via thisdayinmusic.com
***
Anger is a luxury most of us can't afford unless you are a Genius Award Winner, 1st Runner-Up.

A man has been charged in Chicago, Illinois after video showed him poking and shoving a gym staffer over mask policy. He is Anthony Myers, 30, police said in a statement obtained by Law&Crime.

"If you had just kept your fucking mouth shut, and not played games, I'd be working out and you'd be minding your own business, but you want to be a big guy, and you want to play games," said the defendant in video posted to Facebook. He had a mask strapped to his ears, but it was resting below his chin while other people in the footage had their masks on.
***
And finally, you don't need subtitles for this video. Genius Award Winner.
***

Helping the less fortunate without all of the virtue signaling. Tonight's Feel Good Story of The Day.

This Restaurant in Denham Springs Has A Wall With Prepaid Meal Tickets For The Hungry

Papis Fajita Factory in Denham Springs, Louisiana, has a wall with prepaid tickets for people that are hungry but can't afford to buy food.

The person in need can simply grab a ticket with a meal they would like, which has already been paid for by a previous customer.

According to customers, the restaurant owners have been doing this for many years.

Above the free meal tickets is an excerpt from the book of Matthew.

"'For I was hungry and you gave me something to eat, I was thirsty and you gave me something to drink, I was a stranger and you invited me in, I needed clothes and you clothed me, I was sick and you looked after me, I was in prison and you came to visit me.'
***

Tonight's ONT has been brought to you by Paper Trails.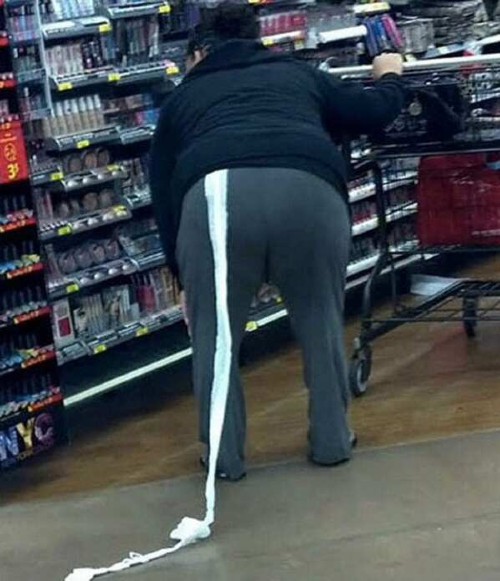 Notice: Posted with permission by the Ace Media Empire and AceCorp, LLC. The ONT is proudly made in the USA with prevailing wage labor.

posted by Misanthropic Humanitarian at
09:40 PM
|
Access Comments