« Gun Thread: Happy Valentine's Day Edition! [Weasel]
|
Main
|
The Morning Report - 2/15/21 [J.J. Sefton] »
February 14, 2021
Sunday Overnight Open Thread (2/14/21) Romance Edition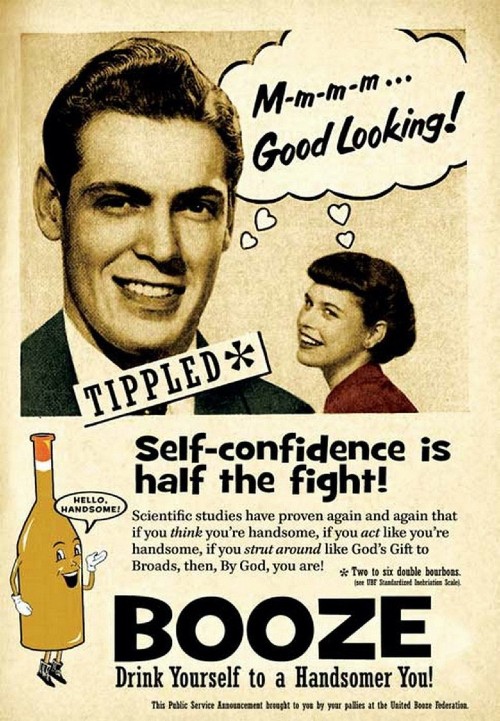 ***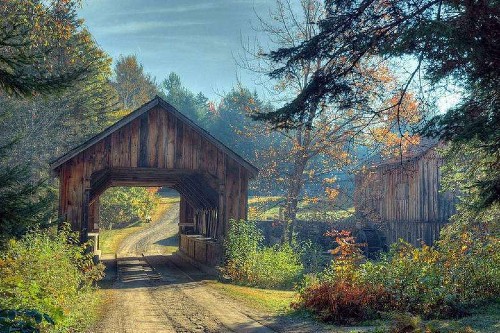 ***
The Quotes of The Day

Quote I

"Instead, the mainstream media and social media giants are imposing a totalitarian censorship to prevent public health advocates, like myself, from voicing concerns and from engaging in civil informed debate in the public square."Robert F. Kennedy, Jr.
Quote II

"We had 16 different times where we were informed our power was restored, and it's back on, but there is not a time when that happened," Thomas Daniel, Austin, TX resident

Quote III

"I asked her why and then she got really aggressive and pushed me. And I asked her not to put her hands on me. That is when she grabbed me by my hair and threw me to the ground."Bliss Causby

Quote IV

"It's going to be a bio-based barrier, that's really something minimal, that keeps that food safe, that keeps the product safe at the same time," Michael Michelsen of Coca Cola
Quote V

"It's the first gadget weapon. The task is to attract that part of the audience who was born with gadgets and cannot imagine themselves without them," Kalashnikov's director Dmitry Tarasov
(H/T redc1c4)
Quote VI


"[Departure testing for domestic travel] would decimate domestic air travel demand, put aviation jobs at risk, and create serious unintended consequences," the Southwest Airlines Pilots Association
***
The Comment of The Week
269 "hard-fought" gains against the corona virus. Ha! What did these people do? They hid in their basements, while shutting down your businesses. They forbid you from practicing your religion, and threatened to arrest you if you gathered with your family. All the while, they never missed a paycheck, while having others do all their shopping and deliveries. Meanwhile, the virus does what it's going to do, irrespective of their mask and lockdown mandates.
"Hard-fought." Fuck off.
Posted by: Wally at February 11, 2021 07:08 PM (tYOmw)
***


David Olive, President of Bluefield College is my newest hero. Respect the National Anthem, or there will be consequences. And by Jehovah, there was.

The players had knelt several times before games in January and February, at both home and away contests. After being warned about the practice, the players decided to stay in the locker room during the playing of the national anthem before an away game.

But before the game on February 9, the players decided to kneel for the anthem. College President David Olive told the coach, "there would be consequences for the actions of the players for violating the College policy." Those consequences involved suspending the entire team and forfeiting a game.

In a statement, Olive said his decision to suspend the entire team was based "on my own awareness of how kneeling is perceived by some in our country, and I did not think a number of our alumni, friends, and donors of the College would view the act of kneeling during the anthem in a positive way."
***
My kind of company. I wish more were like this. (H/T Roxy Mama)
***

They have been warned. Will they listen? Or is there a big fucking mess waiting to happen?

Top US Nuclear Lab At Risk Of Major Wildfire, Warns Audit

An audit by the US Department of Energy, Office of Inspector General (DOE-OIG) found that the nation's top nuclear laboratory is not taking the necessary precautions to safeguard the facility from wildfires.

The audit, titled "The Department of Energy's Wildland Fire Prevention Efforts at the Los Alamos National Laboratory," raised concerns about fire management plans have not properly been followed and may pose a significant risk to the facility if a wildfire were to materialize in the area.
***

Entrepreneurship in the Kung Flu era.

If you see someone wearing a mask who seems particularly delighted, it might be because they paid for the pleasure of wearing a mask that smells like someone else's genitals or feet.

"Imagine browsing the aisles at a store and enjoying my scent," Cat's listing on Snifffr, the worn panty-selling site, says. "I'll make your mask-wearing more enjoyable!"

For fetish item sellers, the pandemic is an opportunity for a new kind of item: pussy masks.

Cat, who sells panties and socks as well as masks on Snifffr, said she's been selling the masks for almost a year. "I think people like them because they're able to enjoy a fetish outside of their home. I think it's like a little secret only they know and it makes it risky and fun," she said. "It's personally thrilling to me knowing that a mask I've had in my panties or shoes is now being worn on someone's face and they're enjoying it."
***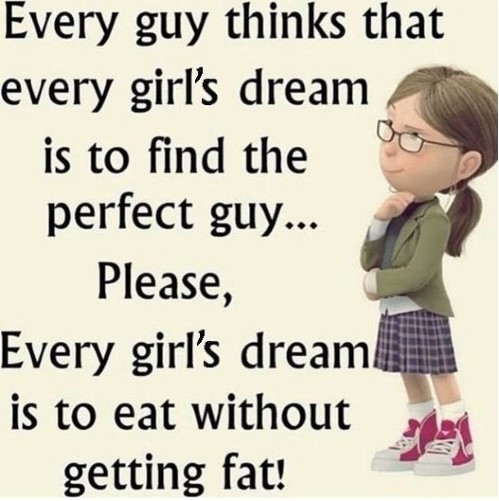 (H/T Kathy)
***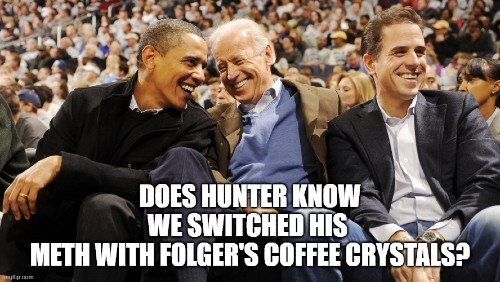 (H/T Bozo Conservative)
***

Once upon a time I was a smoker. Unlike vaping I never contracted chlamydia.

A woman just went viral on TikTok after describing how she got chlamydia in her lungs—not a typo—from a bad vape cartridge.

The video—which is now private, but was reported on first by BuzzFeed—shows TikTok user @germanshepardfanaccount playing the "put a finger down" game while describing her health ordeal. "So, put a finger down if in October you got super, super sick with pneumonia and you tried to tell everybody in your family that you felt like it was something more than that," she said in the viral video, per BuzzFeed. She reportedly "tried to tell the doctors and the hospitals that it was something more than that," pointing out that she had a fever for 13 days.

"Nobody believed you, they just kept testing you for COVID, testing you for antibodies, testing you for hepatitis, literally anything—everything was negative," she said. "Finally, it comes back that you have chlamydia in your lungs from vaping and smoking a bad cart." ("Cart" in case you're not familiar with vaping lingo, is "cartridge.")
***

Northern Iraq hosts the Timothy Treadwell Special Olympics
Don't be lazy, click on the story. There is also a video.
***

The joys of social media. Seems a certain wife isn't too happy with her husband.

February 14 is usually a day to show your significant other how much you appreciate them, but TikTok user Gloria instead decided to remind her partner that she's not blind to his activity on social media.

In a video captioned 'What did you get your man for Valentine's Day?', Gloria creates a styrofoam box and inserts wooden sticks, each bearing a photo of a different woman's picture he has liked on Instagram.

She says: "Since everyone is sharing what they got their significant other for Valentine's Day, I thought I'd share mine.
***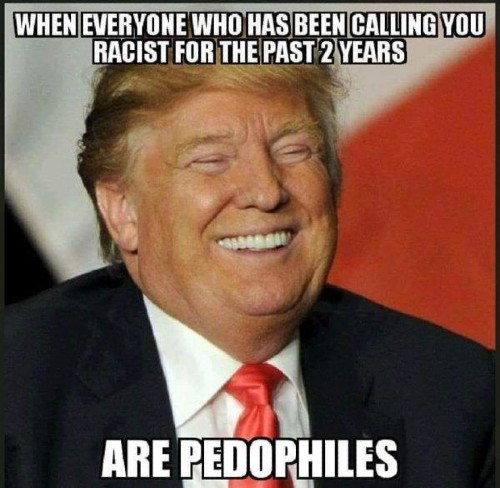 ***

The joys of living in rural "Fly over country". Gig workers and carjackings.

A DoorDash driver named Jeffrey Fang was returning to his minivan in San Francisco after completing a delivery last week when he noticed a stranger in his car. After a struggle, he told a local news outlet, another person, an accomplice, got behind the wheel and drove away. Fang's children, 4 and 1, were still buckled inside.

Four hours later, after a frantic search by neighbors and law enforcement, the minivan was found in another San Francisco neighborhood, with the children safe and unhurt inside.
***

Leave it to some Hoosier to think a RC Snow plow is cool.

If you grew up in the Midwest or any other snow-prone area, you probably remember pushing a shovel on the driveway or sidewalk. Wouldn't it have been more fun (and less back-breaking) to have a remote-controlled snowplow? A Twitter user posted a video of an RC Unimog taking care of business quickly and efficiently, and there are likely quite a few of you who would like to have one for this weekend's polar vortex.

While shoveling snow is a great workout, when you're getting pummeled with the white stuff it's a bit more strenuous than you may want on a day-to-day basis. Sure, you could pick up a robot snowplow with a boring personality for about $6,000, but apparently, companies like Hammacher Schlemmer are selling $100 RC snow plows with working lights and rubber tracks. If you want to go all the way, Germany-based ScaleArt is selling a 16-inch-long RC Unimog for about $2700. Add a plow attachment and it's ready to go.
***

Not only do they taste good. They can play video games to.

Pigs can play video games, scientists have found, after putting four fun-loving swine to the test.

Four pigs - Hamlet, Omelette, Ebony and Ivory - were trained to use an arcade-style joystick to steer an on-screen cursor into walls.

Researchers said the fact that the pigs understood the connection between the stick and the game "is no small feat".

And the pigs even continued playing when the food reward dispenser broke - apparently for the social contact.

Usually, the pigs would be given a food pellet for "winning" the game level. But during testing, it broke - and they kept clearing the game levels when encouraged by some of the researchers' kind words.

"This sort of study is important because, as with any sentient beings, how we interact with pigs and what we do to them impacts and matters to them," lead author Dr Candace Croney said.

Mmmmm bacon.
***
The ONT Musical Interlude - Love And Advice Interlude
AND
AND
AND
***
There are a number of ways to protest for civil rights. Do not attempt to do it the Genius Award Winner way.

A Florida Man arrested yesterday for indecent exposure told police that he was "protesting for civil rights by showing his penis to traffic," according to a criminal complaint.

Cops charge that Riley James Cushman, 23, was spotted alongside a roadway in Palm Harbor, a Tampa suburb, with "his pants down to his knees holding his penis while facing traffic in a vulgar manner."

Upon spotting a sheriff's deputy around 3:30 PM, Cushman pulled up his pants and began walking away. When subsequently confronted by the cop, Cushman reportedly explained that he was "protesting for civil rights by showing his penis to traffic, but was now finished and wanted to go home."

Cushman's display resulted in his arrest for exposure of sexual organs, a misdemeanor. He was booked into the county jail, where he is being held in lieu of $150 bond. Cushman has pleaded not guilty to the indecency charge.
***

Hard work, some luck and being at the right place at the right time. Tonight's Feel Good Story of The Day.

Whitney Wolfe Herd ended the day Thursday with a net worth of $1.5 billion based on Bumble stock closing at $70.55.]

Shares of dating app Bumble soared in its IPO on Thursday, turning its 31-year-old CEO and founder Whitney Wolfe Herd into the world's youngest self-made woman billionaire. Her nearly 12% stake in the company was worth $1.6 billion as of 12:40 p.m. EST on Thursday.

Bumble stock opened at $76, much higher than its initial IPO price of $43 per share. The company made its debut hours after the markets opened on Thursday.

According to Bumble's prospectus, Wolfe Herd owns 21.54 million shares, equivalent to 11.6% of the company. In addition to being the world's youngest self-made female billionaire, she is also the youngest female CEO ever to take a company public in the U.S.
***
Weekly commenter stats for week of 2-14-2021

Top 10 commenters:
1 [498 comments] 'whig' [69.91 posts/day]
2 [459 comments] 'TheJamesMadison, paying for my sins on the Scorsese streets'
3 [438 comments] 'Miklosious Byzanticus'
4 [432 comments] 'Sponge - Saying Ashli Babbitt'
5 [360 comments] 'Skip'
6 [335 comments] 'FenelonSpoke'
7 [320 comments] 'JT'
8 [303 comments] 'G'rump928(c)'
9 [278 comments] 'runner'
10 [275 comments] 'Soothsayer's Untrue But Accurate Tales'
Top 10 sockpuppeteers:
1 [433 names] 'Miklosious Byzanticus' [60.78 unique names/day]
2 [169 names] 'BifBewalski AOS Moron'
3 [62 names] 'Duncanthrax'
4 [51 names] '18-1'
5 [38 names] 'Bete'
6 [29 names] 'Meade Lux Lewis, Domestic Terrorist'
7 [25 names] 'Sponge - Saying Ashli Babbitt'
8 [23 names] 'G'rump928(c)'
9 [22 names] 'CN'
10 [22 names] 'Axeman'
***

Tonight's ONT has been brought to you by Bedroom Suites.
(Could there be another Mystery Click?)
Notice: Posted with permission by the Ace Media Empire, AceCorp, LLC and Cupid. Nothing says love like hitting up Ace's Tip Jar. The Cob Dental Plan thanks you.

posted by Misanthropic Humanitarian at
09:57 PM
|
Access Comments