« Re-Education Camp Cafe: Dogs and Cats and a Bat Edition
|
Main
|
The Morning Report - 2/10/21 [J.J. Sefton] »
February 09, 2021
Tuesday Overnight Open Thread (2/9/21)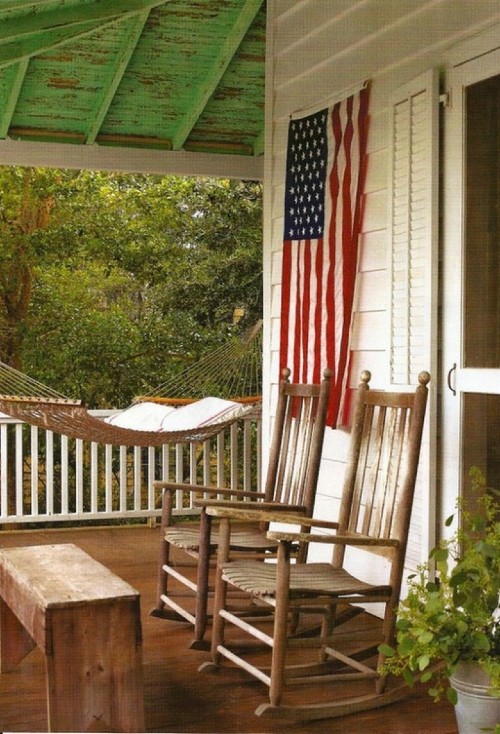 ***
The Quotes of The Day
Quote I

Wokeium is the opiate of the jackasses. And our garbage Establishment is the pusher. Kurt Schlichter
Quote II

"If we erect new structures, we must have a definite knowledge of the old foundations." Calvin Coolidge (1872 - 1933), 30th President of the United States, March 4, 1925
(H/T Isophorone Blog)
Quote III

"He admitted to smoking, just before driving. He kind of started to realize that maybe he was impaired." Billings, MT Police Officer Eric Schnelbach

Quote IV

'Yes, there really are a lot of trash men, but I think I'd really got it in my head to the point where I didn't really like men and I thought that most of them were d*cks, to be honest. I was like, "How can I bring another man into the world?" I really had to work on my own issues in a way.' Ashley James, former Made In Chelsea star
Quote V

"It's quirky and charming and great for entertaining and will appeal to someone who feels there is more to life than two up, two down,"David Myers, real estate agent
My knees disagree. Vehemently.

Quote VI

"We'll be getting a Covid-19 shot just like we would a flu shot. What that shot is going to be comprised of, I don't think we know today. But I think we could all imagine a future where we're living with this. But where we can keep the science at pace with the virus, so that we can keep on living our lives" Johnson & Johnson, Alex Gorsky
***

Great, I can just hear the TSA agents saying, "Show us your papers."


On Sunday, Department of Transportation Secretary Pete Buttigieg said that the Biden administration is in active conversations with the CDC about requiring Americans to have a negative COVID-19 test before traveling by plane to another U.S. state.

Buttigieg made his comments during an Axios interview when the Democrat was asked what he thought "of requiring a COVID test before someone flies even domestically?"

I wonder if he's in favor of anal swab testing.

No, I won't denounce myself.
***
(H/T Sayomara)
***

This young lady deserves the AoSHQ Platinum subscription for a year. H/T Hrothgar
***

Why should I vote Republican? Example 1.

Why should I vote Republican? Example 2.
***

An in-depth look at the January 6th, capitol riots.

The storming of the US Capitol last month left five people dead, over 100 police officers injured and millions of dollars in damage to the building.

Most of the rioters were allowed to leave the building without facing arrest, but a month-long search for offenders has resulted in charges against a reported 221 people.

Among those arrested, there have been state lawmakers, military veterans and even a gold medal-winning Olympian.

Here's a closer look at who conducted the siege and why.
***

David Hogg's Pillow Company Is Proceeding Nicely

Last week I told you about former teen and current gun-grabber David Hogg starting his own pillow company to take down My Pillow founder Mike Lindell. You can almost see the cartoon thought-balloon over Hogg's adorable little head: "Hey, if a crazy crackhead can become a multimillionaire by making pillows, how tough can it be?" Unfortunately, young Mr. Hogg is quickly discovering exactly how tough it can be. And thanks to the modern miracle of Twitter, we can watch him sink into a pit of disillusioned despair in real-time.
***
Just another reason to poke fun of Non-Horde attorneys.

A flustered lawyer tried desperately to turn off a kitten face filter during a virtual court hearing. Rod Ponton, from Marfa in Texas, could be heard panicking as Judge Roy Ferguson drew the cute filter to his attention during a contraband case held over Zoom on Tuesday.

The augmented reality feature saw the kitten's eyes and mouth move as Ponton spoke, with two other lawyers looking bemused on their own webcams as the bizarre incident unfolded.
***

The Religion of Peace Pieces is obviously not the Religion of Science.

An Iranian cleric has claimed that the Covid-19 vaccine turns people gay.

Ayatollah Abbas Tabrizian made the claims on messaging platform Telegram, where he has almost 210,000 followers, The Jerusalem Post reported.

According to the publication, Tabrizian wrote on the platform: 'Don't go near those who have had the COVID vaccine. They have become homosexuals.'
***

The problem with human civilization and advancement? I give you this:
***
Brazilian butt lift: behind the world's most dangerous cosmetic surgery

The BBL is the fastest growing cosmetic surgery in the world, despite the mounting number of deaths resulting from the procedure. What is driving its astonishing rise?
***

I have watched every Super Bowl ever played, until this past Sunday. Besides the biggest football game of the year, it also had some awesome commercials. Not so much anymore. I hear Bruce Springsteen was in a commercial that isn't being received very well. Mollie Hemingway takes a look at it.

The 3 Worst Things About That Terrible Jeep Super Bowl Ad

How could a major corporation not see how propagandistic it comes off to suggest that when Republicans win a national election, that's divisive, but when Democrats win one, that's unifying?

In a generally weak year for Super Bowl commercials, Jeep's stood out for being particularly obnoxious and tone-deaf. Called "The Middle," left-wing political activist and world-famous singer Bruce Springsteen narrated and starred in the ad about how the country has been divided, but now it has a bright future as the "ReUnited States of America."

While advertisements that appeal to virtues in order to increase sales and profits can work — see Toyota's beautiful ad about the joy in adopting a child with special needs — this one fell flat and faced mockery and opposition from many viewers. Here are the three main reasons the ad didn't work.

The Messenger Is Known For Hating Republicans
***
The ONT Musical Interlude

RIP Mary Wilson of The Supremes

AND
On this day: 9 Feb 1964
The Beatles made their US live debut on CBS-TV's 'The Ed Sullivan Show'; they performed five songs including their current No.1 'I Want To Hold Your Hand'. Never before had so many viewers tuned-in to a live television program, which with 73 million viewers, was three-fourths of the total adult audience in the United States.The show had received over 50,000 applications for the 728 seats in the TV studio. via thisdayinmusic.com
AND
On this day: 9 Feb 1997
American Delta blues singer and guitarist Jack Owens died aged 92. In 1995 he appeared in a TV advertisement for Levi's jeans, showing him seated on his front porch. He was a recipient of a 1993 National Heritage Fellowship awarded by the National Endowment for the Arts, which is the highest honor in the folk and traditional arts in the United States via thisdayinmusic.com
***

If you are caught with a fake ID and not reported to LEO. Consider yourself lucky. If you contact the LEO well, you are a Genius Award Winner.

EBRUARY 4--After her fake ID was seized at a bar, an 18-year-old Oklahoman called police for help in getting the illegal item returned, according to cops who instead arrested her.

Investigators say that Blakelee Sands sought admittance Tuesday evening to a bar in Edmond, a city outside Oklahoma City. But she was turned away by a bouncer who confiscated her phony Texas ID, which carried the name "McKamie Queen."

When her demands for the ID's return were rejected by bar personnel, Sands (seen at right) made the mistake of dialing police.

Cops responding to the 911 call were met by Sands, who recounted the seizure of her ID and the bar's refusal to return it. The teenager insisted that the ID was authentic and that she was, in fact, "McKamie Queen."
***

There are a couple of parents who should be proud of the job they did. Tonight's Feel Good Story of The Day.

Haley Bridges' friend and fellow Chick-fil-A employee, Hokule'a Taniguchi, 19, was commuting to work in the Wisconsin winter by bicycle.

"I was biking here every morning, so it was a little rough," Taniguchi said. "Because I'm from Hawaii, I was like, 'It's kinda cold!'"

But the fiercely independent Hawaiian native braved through it. She may have underestimated the hearts of her fellow coworkers though.

"It was kinda like the rumor at Chick-fil-A that there's gonna be a car at the giveaway," Bridges said. "We all put one in and we're like, 'If one of us gets it, it's gonna go to her, like no matter what.' It was not a second thought."
***

Tonight's ONT has been brought to you by Tool Commands.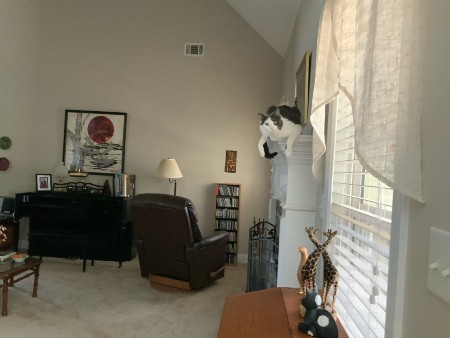 Notice: Posted with yadda, yadda, yadda, yadda, yad. Whatever.

posted by Misanthropic Humanitarian at
09:37 PM
|
Access Comments