« Super Bowl Thread
|
Main
|
Sunday Overnight Open Thread (2/7/21) »
February 07, 2021
Gun Thread: Sooper Bowl Edition! [Weasel]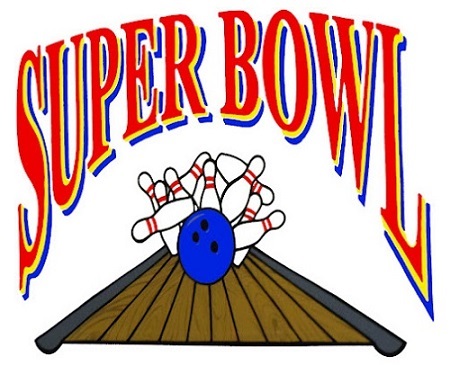 Howdy y'all! It's Sunday once again, and what do we do on Sunday? Well, we don't watch the Super Bowl, that's for damn sure! Instead we make productive use of our time and hang out for a few hours in the Gun Thread discussing our fav-o-rite hobby!
I have to say for many years I enjoyed the NFL season and always made a point to watch the big game. Then I realized the players had for the most part become a bunch of overpaid thugs and prima-donna types who genuinely had very little in the way of positive personal qualities to offer. It was about this time I decided to tune out and because I'd never been a super-fan in the first place, I frankly did not miss it very much. Sensing my ambivalence, the league doubled-down on stupid and instead of focusing on running around with a ball and trying to stay out of jail when not on the playing field, decided to become social justice warriors, instead. Screeeeech! That was, as they say, the last fork in the drawer. Suck it, NFL!!
I feel much better now! Let's see what we have below regarding guns and shooting, shall we?
I get a fair amount of email asking for an opinion on what gun someone should consider purchasing. Invariably, my first question in response is to ask what sort of shooting the person wants to do. The same with questions on whether or not one particular caliber is better than another. Again, it depends on what you are trying to accomplish. Most rifle calibers will be fine with general accuracy out to a few hundred yards or so. Some rifle calibers will inherently do a much better job at longer ranges, and some will get out there but only do so with marginal accuracy.
The key is defining what you want to achieve. If a 15 inch group at 500 yards is OK, then you have more options than if you are looking for a 1.5 inch group at 500 yards. The first should be easily achieved by a marksman with average skill, gear, and ammunition. The latter requires advanced skills, above average gear and custom ammunition to be achieved consistently. Try as you might, you cannot generally achieve above average results when your skills and gear are only average. If you want make it even more difficult to nearly impossible, begin by handicapping your effort by combining undeveloped skills and poorly considered rifle and ammunition choices.
If your goal is to make small groups of holes at longer distances, you need to consider how best to optimize your gear and ammo to achieve those results. If the longest shot you're going to take is 125 yards or so, then you can get away with a more casual approach. It makes no sense to spend the time and money for a long-range precision rig if you're a casual plinker. By the same token, don't expect the entry level general purpose plinking rifle to perform miraculously with bulk purchase ammo at longer distances.
Precision shooting isn't easy, particularly the farther out you go, and it's most definitely not about who spends the most money on their stuff. Top line gear can absolutely help a good shooter who has developed the requisite skills, but it's simply not going to do much for someone with a marginal skill level. As a coach, I'd often see new shooters whose first inclination was to run out and have a custom rifle built at great expense, convinced that their old stuff was holding them back. What they didn't want to hear was the suggestion they learn to shoot with the gear they had, then move up only after it would begin to make a difference. You need to learn how to shoot first, and that takes time and practice.
The same holds true with handgun shooting. If your goal is simply casual plinking, that's great. Get a .22 and shoot cans off of a fence to your heart's content. It's fun, very economical and I do that a lot. After years of shooting competitively, I welcome the chance to simply shoot for the fun of shooting and not worry about scores or looking like an idiot by coming in last place in a match. If, however, you want to progress beyond that level then you need to identify and work towards a goal. For example, if you want to become proficient with the goal of developing self-defense competency, then you need to incorporate that into your training. Maximize your time and now precious ammunition by making every shot count. Have a shooting plan each time you go to the range, and stick to the plan. X number of warm up shots, Y number of strong hand shots, Z number of weak hand shots, repetition of clearing jams, etc... Take notes and study your targets when you get home, honestly assessing your progress from previous range trips. Next time you are at the range, first work on the elements that gave you trouble the last time. If you simply like making noise and poking holes in paper, that's OK too, just do not confuse that with training toward an objective.
Find an instructor and take lessons if you are able to do so. Shooting can be simple and fun but doing it well requires skill, determination and practice. A good instructor can help you develop the necessary skills and also a coherent practice strategy. Regular practice sessions, either with an instructor or on your own, will help solidify what you have learned. Practice!
Lastly, a very, very, very good training tool is found in competitive shooting. Nothing will motivate you more than friendly club-level competition. Let me repeat that - keeping score is the best way that I know to keep track of your overall progression as a shooter, and friendly competition will absolutely keep you focused. If you find yourself just going to the range and shooting, and at the end of the day you are not able to explain what you accomplished, then you've been plinking. You do not have to become some sort of hyper-competitive nut job, and I guarantee it will improve your shooting in whatever shooting discipline you choose to pursue. I realize ammunition is scarce, but chances are in a match you aren't going to shoot any more for score than you would in a normal range session. It is also an excellent way to meet like-minded people in your area.
One of the areas where the NRA does a reasonably competent job is in their competitive shooting division. A monthly list of sanctioned matches can be found at the
Shooting Sports USA website. The NRA schedule is a little hit or miss right now because of the Chinese Cooties, and the ammo scarcity isn't helping matters either, but if you are diligent you can find organized shooting events. Another excellent place to start is with the International Defensive Pistol Association, or IDPA, for those interested in developing practical self-defense handgun skills. Start at your local shooting club or range and ask what types of organized matches they host. If you participate in them you will be surprised at how fast your shooting improves.
******
First up, our pal Numbuh Two sends in this excellent review of the LaserHIT System. Both this system and the MantisX System come very highly recommended by those of you who have tried them. With sourcing ammunition as it is now, it seems like these systems offer a great way to supplement time at the range.
I downloaded the LaserHIT app from the Apple site; it's free. When I opened it, the first screen after the title screen is a checklist for gun safety. Keep the gun pointed in a safe direction, finger off the trigger, gun unloaded. The app won't continue until an Acknowledge box is checked. I think this is a very good safety precaution. The Main Menu screen contains an About section that has an advertising video, a menu for the Home and Shop sections, a Practice section for choosing the type of training desired, and a Settings section.

The Shop section has a long list of things to buy from the LaserHIT manufacturer, from targets, laser cartridges, and kits. Prices range from $5 to $400. As I am frugal (not to be confused with cheap), I bought a $30 laser cap from Amazon (yes, I know) and went to LaserHIT to download free targets. There are four types or downloadable targets available. They are scaled 1:4, 1:5, 1:8, and 1:16. This means that for a 1:4 target, standing 10 feet from the target simulates the target being actually 40 feet away. The app software takes this scaling into consideration.

In the Settings section, the user must choose between the LaserHIT training system or another system. Those sections are broken down into red/green/blue laser and ammo size. Once these are selected, return to the Main Menu and select Practice. The Practice section contains four choices for practice: Free Target, Black Steel, Top Score and Quick Hit. The Top Score and Quick Hit section have to be unlocked and downloaded for $10 each. I use the Free Target section.

In both the Free Target and Black Steel sections, there is an About section, with a video on how to set up the target, phone stand and phone; a Settings section with Max Hits (before reloading), Hits Size on the phone display and time out before a reminder to reload and continue; and a Practice section. The practice section starts with another safety screen (no live ammo!), then the app activates the phone camera to calibrate the shooting target and the reload target on the phone screen. Once all this is completed, actual dry firing begins.

The app doesn't like bright light, such as sunlight through an open window. I had to close the blinds so it could see the target. The targets are printed on standard 8.5x11" paper. This means that I stand much closer to the wall than I thought I would. Once I understood the scaling, it wasn't so weird. The app accurately recorded hits and misses. Of course, I deliberately missed to see if the app would record it. (Cough cough.) At the end of the session (10 hits, for example), the app would display Cease Fire and show the results. I use an iPhone 12, and have a dongle to connect the phone through an HDMI cable to a tv. The tv display was very clear and easier to see than peering through my 29 year old eyes at the phone screen. I assume the same functionality is available for Android, but I'm not sure. Overall I am quite happy with the system. Setup is easy and fast, and out of pocket expense is minimal. I try to dry fire frequently so I have muscle memory of pulling the trigger without expecting recoil. If anyone has more questions, ask on the Gub Thread, or send me an email found in my nic. I hope this helps!
Thank you Numbah Two! Excellent review. Thanks for sending it in!
How about the rest of you? Have you invested in or used one of these systems?
******
Last week we had a look at the restoration of a gun-shaped block of rust. This week our pal Fungus Boy sends us a video on a 1911.
Battlefield pickup, or not? What do you think? I have to admit the condition of the 1911 made me cry a little.
******
Next up we have a very cool looking shotgun sent by our pal Martini Farmer.
Attached is a photo of my Typhoon X11 12 Gauge AR style shotgun purchased today. The Typhoon is, as best as I can tell, an entry level shotgun in the AR, semi-auto gas blow back design from Turkey. I've run 30 rounds of bird-shot, 6 mags worth and it has not failed. The recoil is mild. 3 5 round mags, 3 chokes, tool and the flip up sights were included. At less than 6 Benjamins for the kit, I thought it worth the investment. I have 2 10 round mags on order. There are other, perhaps "better" AR platformed shotguns, but with the current climate those are fetching 4 figures, IMO an obscene mark up.

As an aside, the sales person who worked with me today mentioned that ammo supplies (powder, primers, etc.) are currently on a 2 YEAR delayed schedule. Almost no raw materials for ammo is currently mined or manufactured in the US.

There's a bigger issue afoot besides the "run on guns."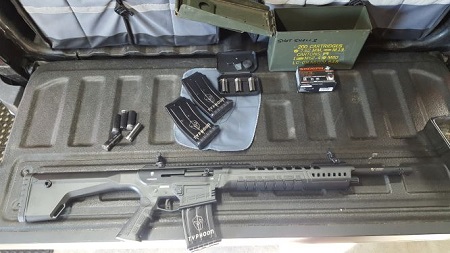 Nice Martini Farmer! Thanks for sending this to us. The situation on reloading components bears watching, that's for sure.
******
Next up we have a very nice looking FN sent to us by our pal Inogame.
There was a bit of chat the other day about 7.62 x 51 NATO ammo and someone mentioned an FAL with and Imbel receiver. I mentioned I have the "Long Arm of Freedom" with the FN receiver from Belgium. It's a para config and even has the bayonet. Pics have the black furniture but the rifle also came with the wood.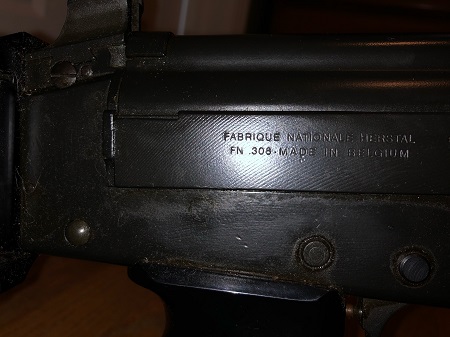 Very nice, Inogame!! Thank you! How does it shoot?
******
Finally, our pal jasonj shares two new pistols and some very nice leatherwork!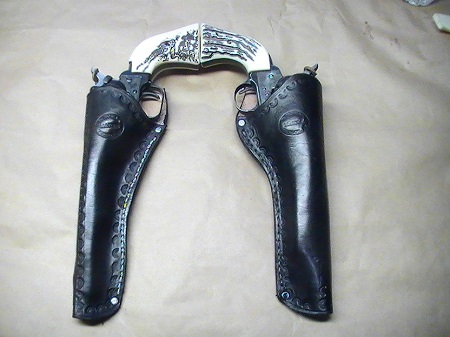 Here are two of my latest pistols, a Heritage Arms .22lr/.22Mag, and a Hawes .357. Both are in matching right and left hand holsters I finished this week. Both shoot well, and the Hawes is built like a tank.
******
Link-O-Rama
I realize the websites below currently have very little ammunition to offer. I include them each week just in case!
I'm really very seriously not kidding around anymore. Buy Ammo
AmmoSeek - online ammo search tool
GunBot - online ammo search tool
SG Ammo
Palmetto State Armory
Georgia Arms
AmmoMan
Target Sports USA
***Mail Bag***
Another winner from our pal JT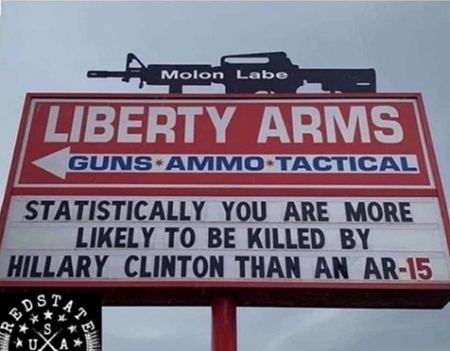 ******
Please note the new and improved protonmail account gunthread at protonmail dot com. An informal Gun Thread archive can be found HERE. Future expansion plans are in the works for the site Weasel Gun Thread. If you have a question you would like to ask Gun Thread Staff offline, just send us a note and we'll do our best to answer. If you care to share the story of your favorite firearm, send a picture with your nic and tell us what you sadly lost in the tragic canoe accident. If you would like to remain completely anonymous, just say so. Lurkers are always welcome!

That's it for this week - have you been to the range?


posted by Open Blogger at
07:00 PM
|
Access Comments