« Gun Thread: Sooper Bowl Edition! [Weasel]
|
Main
|
The Morning Report - 2/8/21 [J.J. Sefton] »
February 07, 2021
Sunday Overnight Open Thread (2/7/21)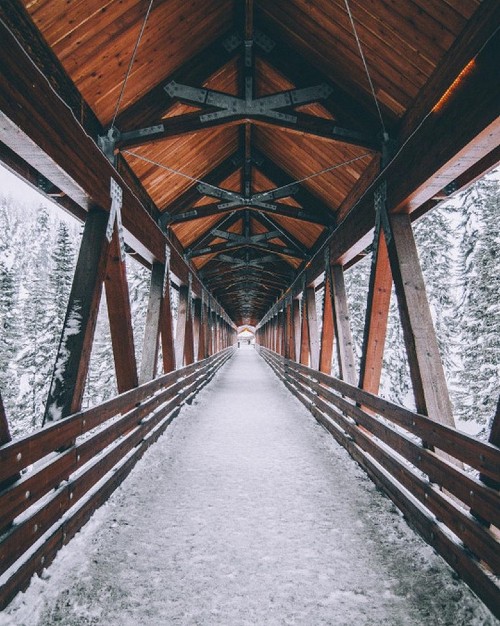 ***
The Quotes Of The Day

Quote I

"Removing half the councillors from the meeting denied half of the voters of the village from being represented – it was an appalling attack on their democratic rights." Brian Tolver
Quote II

"He talked about allies, when he said go back, does he mean back to dissing allies and friends like Israel and treating the terrorists in Iran like friends by giving them $150 billion in pallets of cash? Former Secretary of State Mike Pompeo

Quote III

"It was never my intention to raise the minimum wage immediately and during the pandemic."Sen. Bernie Sanders (I-VT)
Quote IV

"Lou Dobbs is and was great. Nobody loves America more than Lou. He had a large and loyal following that will be watching closely for his next move, and that following includes me.' Donald J. Trump, 45th President of the United States"
Quote V

I'm not suggesting that the answer to all these questions invariably comes down to "blame America." I'm just suggesting that maybe we should be a little less utterly self-absorbed, self-righteous and self-referential to consider that maybe it takes two to tango, or not tango. Graham E. Fuller
***
The Comment Of The Week

***
Ah yes Climate Change. It all sounds good in the faculty lounges and government labs. However real life applications get in the way. LOLGF

Paris — Four environmental groups are crying victory after France was found guilty of failing to meet climate change goals it committed to in a historic accord signed in and named after its own capital city. The Administrative Tribunal in Paris ruled Wednesday that France had fallen short of its promise to reduce greenhouse gases under commitments made in the 2015 Paris Agreement, and was "responsible for ecological damage."


While the court declared the government guilty of inaction, it rejected a claim for damages by the four NGOs that brought the suit, ordering the government to pay just one symbolic euro to them instead. The tribunal also said it would decide within two months whether to recommend any measures for the government to resolve its failure to meet its own commitments.

Even left wing European courts ***SNORTED*** at the Greenies.
***

Another day. Another conservative voice banned from Twitter.

Gateway Pundit permanently BANNED by Twitter as Tech PURGE continues

Jim Hoft, known as the Gateway Pundit, a very long-time blogger, right wing entrepreneur, and former White House press corps credentialed website owner, has been banned from Twitter. Just the latest among many to fall to the site's "routine maintenance" of purging the right.

Naturally, the human ventriloquist dummy known colloquially as simply "Dolliver" is elated.
And as if Gateway Pundit wasn't enough So was conservative radio host Wayne Allyn Root.

Twitter suspended conservative radio host Wayne Allyn Root over the weekend alongside the permanent suspension of The Gateway Pundit.

"I am in shock," Root told Fox News in confirming the development. "It appears to be a permanent ban. Although I don't know."

"Twitter never warned me. … And never sent any communication saying I've been suspended or banned. I simply tried to tweet yesterday afternoon and could not," he said. "But unlike a previous suspension … My followers suddenly said 0."

The Epoch Times has reached out to Twitter for comment.

When attempting to access Root's Twitter page, it displays the typical suspension message: "Account suspended … Twitter suspends accounts which violate the Twitter Rules."
***

If this bitch was serious, she would let them legally drink, smoke and get tats. Why 16 year olds should be able to vote.

New York Congresswoman Grace Meng, a Democrat is reintroducing legislation in the House calling for lowering the voting age to 16.

Meng's proposed measure would replace the 26th Amendment to the U.S. Constitution with a new amendment that would allow 16 and 17 year olds to vote.

Speaking to PIX11 News, Meng said "young people have been leading the fight and literally their lives are at risk, their future is at risk."

"They should have a say in who they elect in this country," she added.
***

Unfortunately I don't have many maple trees here at Casa Misanthrope. If I did I would produce my own maple syrup for Manhattans and French Toast.
***

What's better than pure Maple Syrup on French Toast? How about an orange chocolate cake cooked in your slow cooker?

Chocolate orange is the flavour of the moment, don't you know.

You don't need to be a GBBO-worthy baker to get in on the trend in your own kitchen. In fact, it couldn't be easier. This two-ingredient chocolate cake uses a can of Fanta (or other fizzy orange drink) to add flavour and texture, and can be done in your slow cooker.

Shared by an Australian mum on Facebook, she claimed the recipe creates the 'softest, fluffiest and most delicious orange and chocolate cake ever'.
***
Horn, the former chair of the New Hampshire state Republican party, said that she had resigned from the group she co-founded because of the accusations of sexual misconduct against John Weaver, another co-founder.

"Upon careful consideration, I have terminated my relationship with the Lincoln Project, effective immediately. John Weaver's grotesque and inappropriate behavior, coupled with his longstanding deceptions concerning that behavior, are sickening," Horn wrote in a statement to the New York Times.

.....
.....

"Forty-eight hours ago, at a moment when the Lincoln Project was under attack from the Trump organization and their propaganda allies, Jennifer Horn, in written communication, requested from the Lincoln Project an immediate 'signing bonus' payment of $250,000 and $40,000 per month consulting contract," read the statement in part.

"The demands were unanimously rejected by the management committee and board," they added. "We immediately accepted Jennifer Horn's resignation from the Lincoln Project."
***
Once again the hypocrisy of Maxine Waters is stunning. Not surprising. Good Lord how I loathe this person.

Appearing on MSNBC and confronted with a video of her controversial remarks from the past, Rep. Maxine Waters (D-CA) denied ever encouraging violence against Republicans.

Maxine Water is confronted with a clip of herself from 2018 where she says "Let's make sure we show up wherever we have to show up, and if you see anybody from that Cabinet in a restaurant, in a department store, at a gasoline station, you get out, and you create a crowd, and you push back on them. You tell them that they're not welcome anymore anywhere! We've got to get the children connected to their parents. The children are suffering."

MSNBC Anchor Ali Velshi says "I was able to play that clip that you were referring to from June 23rd, 2018, where you're asking people to confront Republicans at department stores, gas stations, and restaurants and tell them they're not welcome. That's the stuff that Donald Trump's attorneys say proves that you and others are doing the same thing Donald Trump was doing on January 6th and in the days before that. What's the difference?"
***

Play stupid games, win stupid prizes.

NASHVILLE, Tenn. — Police in Tennessee are investigating after a man was shot and killed Friday night during a robbery "prank" for a YouTube video, WSMV reported.


Nashville police responded to the parking lot of an Urban Air indoor trampoline park at 9:25 p.m., where David Starnes Jr., 23, admitted to shooting Timothy Wilks, 20, according to a news release from the police.


Witnesses told detectives that Wilks and a friend were participating in a "prank" robbery as part of a YouTube video when they approached a group of people, including Starnes, with butcher knives. Starnes said he was unaware of the prank and shot Wilks to defend himself and the people he was with, New York Post reported.
***
SCOTUS puts up a speed bump for the tyrannical Karens.
The Supreme Court on Friday ruled that California officials cannot bar churches from holding indoor services amid the CCP virus pandemic.

The nation's top court issued orders in two cases, siding with churches that had protested the state banning indoor services. But the court did not agree to strike down prohibitions on singing and chanting during indoor services, and will not block California from imposing 25 percent capacity restrictions in areas deemed Tier 1 on a scale of CCP (Chinese Communist Party) virus transmission.

Justice Clarence Thomas, a George H.W. Bush appointee, and Justice Neil Gorsuch, a Trump appointee, would have also struck down the capacity restrictions and the prohibitions. Justice Samuel Alito, a George W. Bush appointee, would have agreed on those points but would have stayed for 30 days an injunction against the caps and prohibition to let the state demonstrate "that nothing short of those measures will reduce the community spread of COVID-19 at indoor religious gatherings."
***
Most people would be shamed if this happened to them. Not so much with Democrats Nazi, Commie Scumbags.

Former President Donald Trump's lead impeachment defense attorney Bruce Castor said he will use video clips of top Democrats inciting violence during the coming impeachment trial.

Castor said the defense team will adhere to the strategy outlined in the brief they submitted to the Senate on Tuesday.

The Trump defense team argued in the brief that the Constitution "requires that a person actually hold office to be impeached" and that Trump was exercising his First Amendment right of free speech to question the results of the November election.

The impeachment against Trump goes against the Constitution because Trump doesn't hold any office after he left the White House on Jan. 20, the lawyers argued.
***

My oh my. Isn't she it attractive?

WWE Superstar Comes Out as Transgender
***

So when your home is broken into. The first thing they will be looking for is your stash of Pringles.

How to Turn a Pringles Can Into a Secret Safe
***

How often do we hear, "They don't build them like they use to"? A Silicon Chip Shortage Is Causing Big Issues for Automakers

YOU MAY HAVE noticed that it's difficult to get ahold of new high-end graphics cards and game consoles these days. In large part, that's due to an ongoing global shortage affecting semiconductor foundries. As it turns out, the problem is even more pronounced in the auto industry. In fact, it's getting so bad that a number of OEMs, including Ford and General Motors, have had to go as far as idling shifts and even entire factories.

Ford had to stop production in Kentucky in December of 2020, and in January, it ordered a month-long pause at a German factory. Stellantis (the new company formed by a merger between Fiat Chrysler and Peugeot) reduced output at factories in the US, Mexico, and Canada around the same time. As did Audi, which had to idle 10,000 employees in Germany, CEO Markus Duesmann said, telling the Financial Times that the problem involved "a very long chain with different supply levels on the components that we are short." Subaru's Gunma factory in Japan has been affected. Production of Toyota's Texas-produced Tundra has, too.
***
The ONT Musical Interlude
Born on this day: February 7, 1949 - Alan Lancaster
Alan Lancaster, bassist with English group Status Quo. He left the band in 1984. The group have had over 60 chart hits in the UK, more than any other rock band, including 'Pictures of Matchstick Men' in 1967, 'Whatever You Want' in 1979 and 'In the Army Now' in 2010. Twenty-two of these reached the Top 10 in the UK. In July 1985 the band opened Live Aid at Wembley Stadium with 'Rockin' All Over the World'. via thisdayinmusic.com
AND
On this day: February 7, 2000 - Dave Pevertt
English guitarist and singer Dave Peverett died from kidney cancer aged 56. He had been a member of the English blues rock band Savoy Brown and Foghat who had the Seventies hit singles 'My Babe', and 'Slow Ride'. via thisdayinmusic.com
***

Contrary to the advertisement, what happens in Vegas doesn't stay in Vegas especially if you are a Genius Award Winner.

Report: Woman found naked in Circa parking garage caused Monday casino outage

Story links to her booking photo. She isn't cute.
***
I wonder how many of this would attempt this. Tonight's Feel Good Story of The Day.

The woman decided to walk across the ice and broke through half way across.

It is estimated they were in the water for approximately 45 minutes.

Telling NJ.com, Chief Foligno said that he told himself "I can't sit here and watch people die in front of me….."I'm either going to help them or die trying. I can't let them die."

Foligno grabbed a red, plastic kayak and tossed it into the river. He climbed on face down – almost like he was swimming – and used a shovel as an oar.

It took several minutes to get to the woman, who by now according to Foligno "was in full panic mode."

The mother was clinging to ice and screaming that she couldn't hold on to her baby any longer, Foligno said.
***
Weekly commenter standings for week of 2-7-2020

Top 10 commenters:
1 [621 comments] 'Sponge - Saying Ashli Babbitt' [87.14 posts/day]
2 [532 comments] 'Skip'
3 [427 comments] 'JT'
4 [378 comments] 'rickb223'
5 [350 comments] 'qdpsteve'
6 [335 comments] 'whig'
7 [334 comments] 'Harry Paratestes'
8 [332 comments] 'garrett'
9 [318 comments] 'Aetius451AD'
10 [307 comments] 'Christopher R Taylor'
Top 10 sockpuppeteers:
1 [232 names] 'Organic Free-Range Miklos' [32.56 unique names/day]
2 [70 names] 'Duncanthrax'
3 [34 names] '18-1'
4 [31 names] 'Grimmy'
5 [30 names] 'Meade Lux Lewis, Domestic Terrorist'
6 [25 names] 'Sponge - Saying Ashli Babbitt'
7 [25 names] 'Bete'
8 [22 names] 'Jak Sucio'
9 [21 names] 'I am the Shadout Mapes, the Housekeeper'
10 [19 names] 'Hands'
***
Tonight's ONT has been brought to you by Shopping Adventures.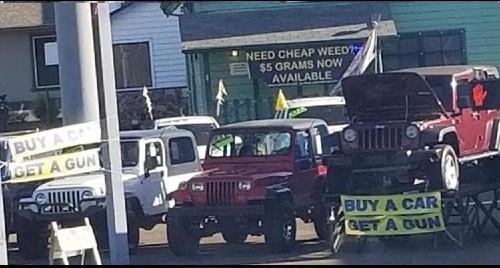 Notice: Posted with permission by the Ace Media Empire, AceCorp, LLC. with the approval of Dewey, Cheatem & Howe, S.C. No rights reserved.


posted by Misanthropic Humanitarian at
09:48 PM
|
Access Comments