« Saturday Evening Movie Thread 02-06-2021 [Hosted By: Moviegique]
|
Main
|
EMT 2/7/21 »
February 06, 2021
Saturday Overnight Open Thread – 02/06/2021
[Buck Throckmorton]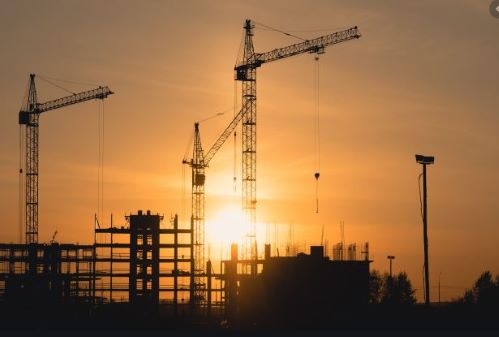 *****
TATTOOS THAT TURN SCARS INTO WORKS OF ART
Very clever. More at the link.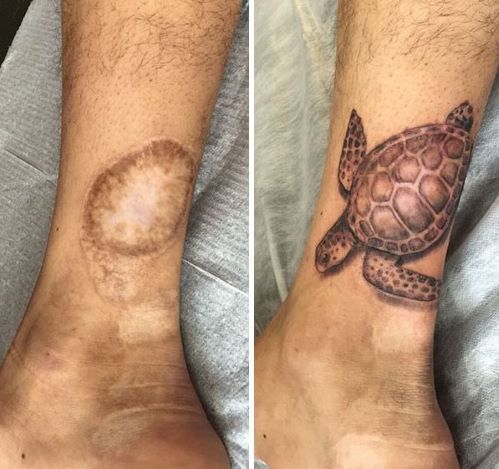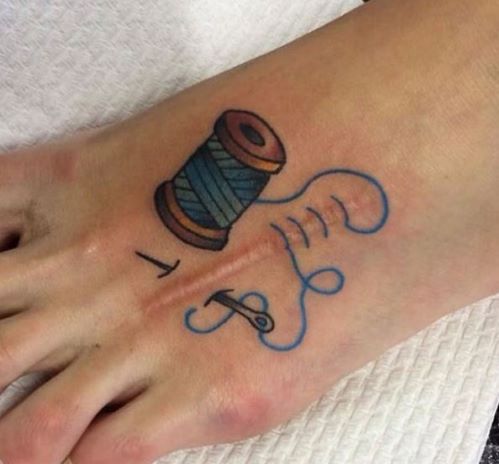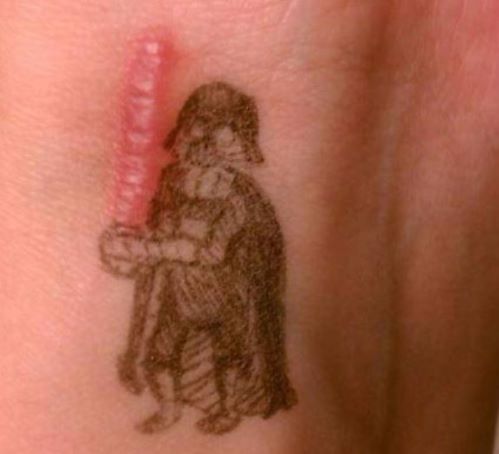 *****
SERGEANT STUBBY – THE MOST DECORATED DOG OF WORLD WAR I
A stray Connecticut dog was smuggled to the European front during WWI, and went on to become an American hero.
While on the front lines, Stubby's role evolved from morale-boosting mascot to comrade in arms. After surviving an enemy gas attack, Stubby became extremely sensitive to the presence of even trace amounts of gas, allowing him to warn fellow soldiers of any danger coming in the wind. He proved extremely helpful in locating wounded men in the field and even helped apprehend a German spy he found mapping out the layout of the Allied trenches.
In April 1918, as the 102nd Infantry joined an attack on the German-held town of Seicheprey, France, they fell under a hail of grenade fire. Stubby, who took part in the attack, received shrapnel wounds to his leg and chest. After he had his wounds treated, he was transported to a Red Cross Recovery Hospital, where he proceeded to walk around the hospital visiting wounded soldiers and boosting morale wherever he went.
Stubby survived the war and came home to the United States as a hero.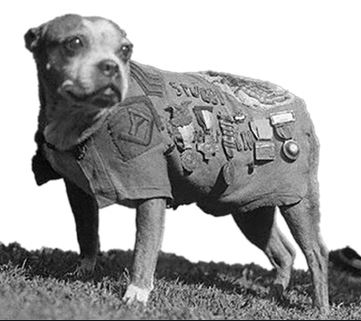 *****
W.H.O. CHANGES DEFINITION OF HERD IMMUNITY
Irrefutable scientific facts from health care experts sure do seem to change with the political winds. The World Health Organization's definition of Herd Immunity has somehow changed over the past few months.
June 9, 2020: Herd Immunity is the indirect protection from an infectious disease that happens when a population is immune either through vaccination or immunity developed through previous infection.
November 13, 2020: Herd Immunity is a concept used for vaccination, in which a population can be protected from a certain virus if a threshold of vaccination is reached. Herd Immunity is reached by protecting people from a virus, not by exposing them to it.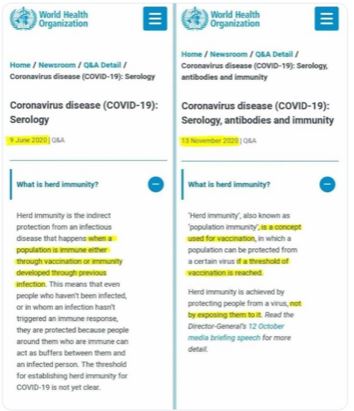 I will be getting the vaccine, but "health experts" who repeatedly tell lies in service to the left-wing political agenda are doing a great disservice to public health.
*****
A WYOMING CREEK THAT DRAINS INTO BOTH THE ATLANTIC & PACIFIC OCEANS
In Wyoming there is a creek that straddles the Continental Divide. It then forks off in to two separate creeks – one in the Atlantic Ocean watershed and one in the Pacific Ocean watershed.
High in the Bridger-Teton National Forest, there is a creek that splits in two. If you were a trout, you could choose between swimming down one stream to the Pacific Ocean, or down the other to the Atlantic. The place is known as Two Ocean Pass, and the exact spot is called Parting of the Waters.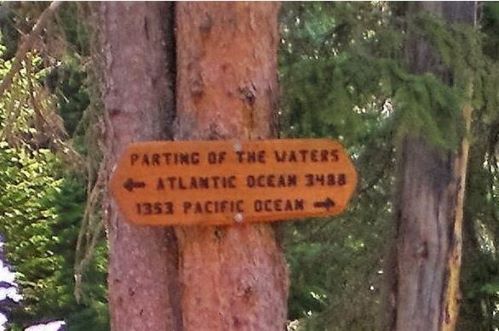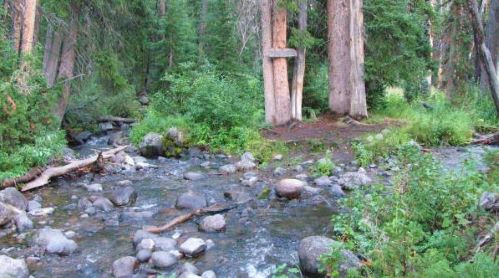 *****
CONSERVATIVES HAVEN'T ALWAYS DEFENDED CORPORATE MONOPOLIES
Conservative, Inc. and a good many Republicans in Congress are so "pro-business" that they actively defend a cartel of monopolies that can (and will) drive any competitor out of business, including ideological competitors. The GOPe calls the cartel's ability to collude and crush other businesses "free enterprise." There used to be Republicans who would take on evil in big business with the same passion they battled evil in big government.
"Let us henceforth make war on all monopolies—whether corporate or union. The enemy of freedom is unrestrained power, and the champions of freedom will fight against the concentration of power wherever they find it." ― Barry M. Goldwater
"Our aim is not to do away with corporations; on the contrary, these big aggregations are an inevitable development of modern industrialism. ... We are not hostile to them; we are merely determined that they shall be so handled as to subserve the public good. We draw the line against misconduct, not against wealth." - Theodore Roosevelt
*****
REPURPOSED TUNES
Streets Of Laredo is one of the most recorded old Cowboy songs. It was likely first sung in an Irish accent by immigrant Irish cowboys. The tune and lyrics align closely with "The Unfortunate Lad," an Irish folk song about a young man dying from syphilis.
Streets of Laredo
As I walked out on the streets of Laredo.
As I walked out on Laredo one day,
I spied a young cowboy wrapped all in white linen
Wrapped in white linen as cold as the clay.
The Unfortunate Lad
As I was walking down by the lock,
As I was walking one morning of late,
Who should I spy but my own dear comrade
Wrapped all in flannel, so harsh was his fate.
Here's a version of each, starting with a Marty Robbins and Johnny Cash duet.
Streets of Laredo

The Unfortunate Lad

The same tune was used for many folk songs. Another old Irish folk song, The Bard Of Armagh, used the same tune. In this one, an old man awaiting "Sergeant Death" reminisces on 83 years of living.
The Bard of Armagh

*****
STONINGS AND CANCEL CULTURE
The stoning scene in Monty Python's Life of Brian doesn't seem as inconceivable nowadays as it did 40 years ago. The victim in this scene is being stoned to death for the crime of saying the word "Jehovah." With the modern left now seeking to ruin the life of any one who speaks a forbidden word or idea, there is a lesson in this scene. Every lefty working to further our awful cancel culture deserves to find himself cancelled, much like John Cleese's character who was trying to administer a stoning, but ended up on the recipient side of the stoning for tripping up and saying the forbidden word.
Stoning Victim: "Look, I don't think it ought to be blasphemy just saying 'Jehovah'"
Stoning Administrator: "You're only making it worse for yourself."

Stoning Victim: "Making it worse! How could it be worse? Jehovah. Jehovah. Jehovah."
Stoning Administrator: "I'm warning you, if you say 'Jehovah' once more…"
*****
HOW DID THESE CULTURAL MEGA-STARS END UP SPENDING THEIR LAST YEARS IN TEXAS BORDER TOWNS?
It's always fascinating when someone who was once a cultural superstar ends up living in semi-anonymity in outposts far from the limelight.
BILL HALEY grew up outside of Philadelphia and became a superstar with the hit song "Rock Around the Clock" in 1955. The Rock And Roll pioneer died in Harlingen, TX in 1981 after many years of hard drinking and erratic behavior.
He'd order coffee—black—and sometimes a sandwich, maybe turkey with mayo. Then he'd light up a Pall Mall and look out the window or stare off into space. Soon he was lost in thought, looking like any other 55-year-old man passing the time in a Sambo's on Tyler Street in downtown Harlingen. He had moved there with his family five years before, in 1976. It was a perfect place for a guy who wanted to get away from it all. And he had a lot to get away from. Twenty-five years before, just about everyone in the Western world had known his face. In fact, for a period of time in the mid-fifties, he had been the most popular entertainer on the planet. He had sold tens of millions of rec¬ords. He had caused riots. He had headlined shows with a young opening act named Elvis Presley and had inspired John Lennon to pick up the guitar. He had changed the world.
SHERMAN HEMSLEY - who also grew up in Philadelphia - played George Jefferson for 11 seasons in the 1970s and 1980s. He died in El Paso in 2012, and is buried at nearby Fort Bliss National Cemetery.
Hemsley ended up in El Paso in 1999 after he declared bankruptcy and moved in with his manager, who lived in El Paso, according to Inside Edition. He fell in love with El Paso because he liked the way the city looked and that it was a safe place to live.
Hemsley was often spotted either walking to or from Rick's restaurant. "He would buy a chocolate cake, a bacon cheeseburger, and french fries."
*****
THERE MAY BE A FRITO BANDITO IN YOUR HOUSE
Mel Blanc, the voice of Bugs Bunny and most of the Warner Brothers cartoon characters, was also the voice of the Frito Bandito. His ability to do so many accents would get him canceled nine ways to Sunday if he were still alive today.
*****
REGIONAL CANDY BARS
Do you have a favorite regional candy?
Mrs. Throckmorton has a weakness for Charleston Chews. I ate plenty of Chick-O-Sticks when growing up in Texas, but they don't tempt me now. Twin Bings on the other hand… I still love 'em. They were a treat given to me by relatives living in the Corn Belt, and if I'm ever within a few hundred miles of Sioux City, I still seek them out. What about y'all?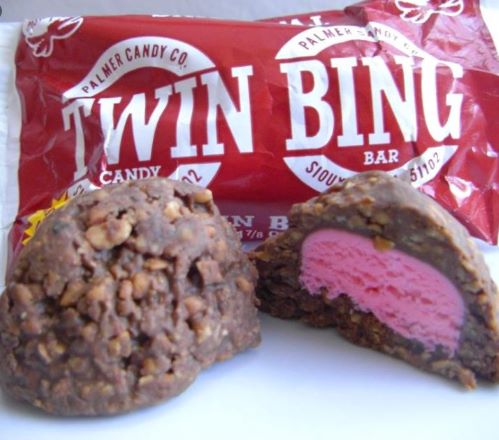 *****
MOTIVATION
Just remember, when you are attending to a critically important situation, that means you are neglecting something else of critical importance.
*****
THROCKMORTON'S FIRST LAW OF LIVE MUSIC: IF THERE'S AN UPRIGHT BASS IN THE BAND, IT'S PROBABLY GOING TO BE GOOD
Dailey & Vincent (Jamie Dailey & Darrin Vincent) are a tight bluegrass group with harmonies that rival the Everly Brothers. Here they are singing a classic Louvin Brothers song.
When I stop Dreaming

That is so good, I just gotta do one more. Darrin's sister Rhonda Vincent joins in on this version of:
Beneath Still Waters
https://www.youtube.com/watch?v=sLdBvrRcIdo&ab_channel=CountryRoadTV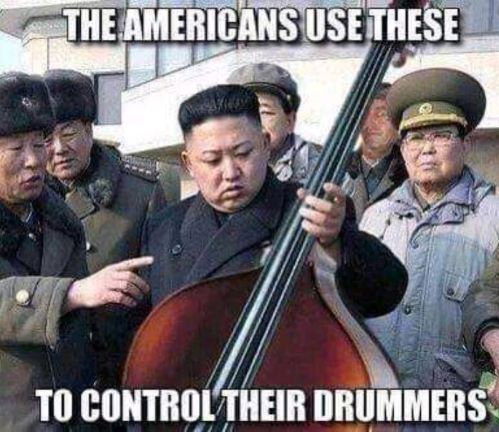 *****
Tonight's overnight thread has been brought to you by 7 Up and Milk.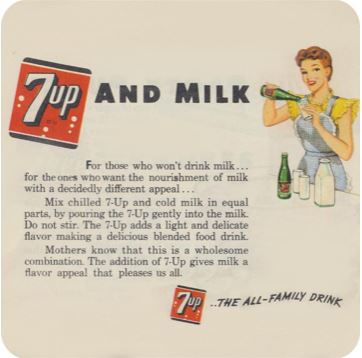 *****
Thanks again to the horde for letting me play host. Please feel free to offer any helpful feedback, insults, or tips at buck.throckmorton at gmail dot com


posted by Open Blogger at
09:59 PM
|
Access Comments