« Re-Education Camp Cafe: Pandas and Karens Edition
|
Main
|
The Morning Report - 2/4/21 [J.J. Sefton] »
February 03, 2021
Wednesday Overnight Open Thread (2/3/21)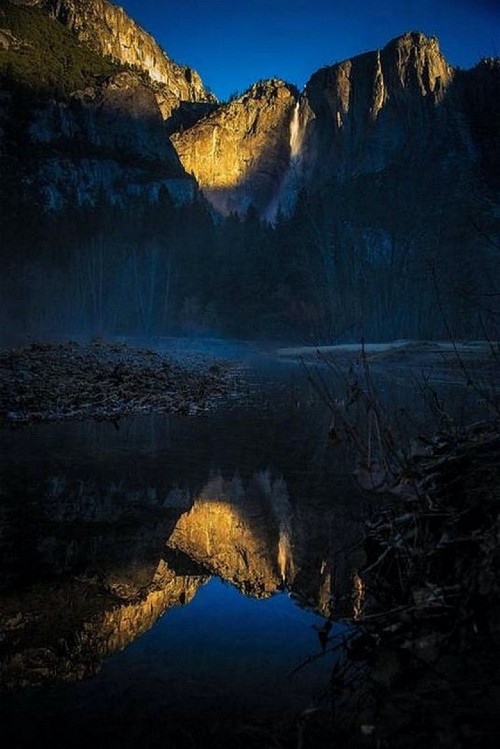 ***
The Quotes of The Day
Quote I

What I'm finding and continuing to find, because we're actually still doing research, and we're looking forward to presenting it more aggressively without the constraints of the lawsuits we were entangled with initially, is that among those three states, the number of illegal ballots surpassed the margin of victory. Georgia, Wisconsin, and Arizona, without those three, Joe Biden isn't president – and I think we can prove that fairly conclusively. Matthew Braynard

Quote II

"This initiative isn't just to create talent for Uncle Nearest and Jack Daniel's, but to create talent for the whole industry. We want to bring more people up." Tracie Franklin
Quote III


"Well, I can promise you this, Sean. If you're going to pursue this, and you want to start calling witnesses, and you want to drag this thing out, it would be fair to have Kamala Harris' tape played where she bailed people out of jail. What more you could do to incite future violence than to pay the bill of the people who broke up the shops and beat up the cops? How is that not inciting future violence? Be careful what you wish for, my Democratic colleagues; be careful what you wish for," Sen. Lindsey Graham (R-SC)

Yawn. Talk, talk, talk. Yet never any action from blustery Lindsey.Wake me if he ever delivers on one of his threats and/or promises.
Quote IV

It is lamentable, that to be a good patriot one must become the enemy of the rest of mankind. Voltaire
***
If the GOP isn't dead to you now. When will it ever be?

Ever since Liz Cheney voted with Democrats to impeach President Trump, we've been hearing that Kevin McCarthy wouldn't allow a re-vote on her position in leadership. Well that all apparently changed tonight and she managed to survive:

"Liz Cheney has managed to cling on to her leadership job, sources tell me. vote was 145-61. House just voted in a secret ballot to keep her. Comes after tense, four hour meeting where dozens of members spoke their mind."
Not another cent. Not another vote. Not another bumper sticker. I'll take my chances being a Misanthropic Isolationist.
***
Rep. Marjorie Taylor Greene. She gives as good as she takes.

Ilhan Omar put out a statement attacking Marjorie Taylor Greene today and accusing House Republicans of whitewashing her actions or something:

Greene was quick to hit back on Twitter with fire:

You provided aid and comfort to enemies of the American people that rioted violently in your state by sharing MFF bail bond links. And by the way, marrying your brother is ILLEGAL in Minnesota.

How long before Rep. Greene is booted from the Twitter?
***

Tonight's Science Lessons. The ONT Is Always Looking For You TM
AND
Researchers have long been fascinated by the female orgasm. It isn't necessary for a woman to orgasm during sexual intercourse in order to become pregnant. By contrast, in men, orgasm and ejaculation are synchronized. It is almost always necessary for a man to orgasm in order to ejaculate, inseminate and thus impregnate a female partner. This incongruity between the male and female sexual response has left scientists curious as to what purpose, if any, the female orgasm might have.

One theory is that the female orgasm helps promote high quality mate choices among women: one of the driving mechanisms of sexual selection. Just as peahens gravitate toward peacocks with more flamboyant tails, women may use orgasm as a cue for mating. In most species, males compete for access to females, while females will only mate with their preferred males.
***

The Deep State. It just got deeper. Much deeper.

The Centers for Disease Control and Prevention (CDC) issued a statement on Friday which greatly broadened federal regulations regarding the use of face masks on public transport. They used their powers to create a federal law with federal penalties.

The CDC passed a law and stated, "face masks [are] to be worn by all travelers while on public transportation (which includes all passengers and all personnel operating conveyances)."

"People must wear masks that completely cover both the mouth and nose while awaiting, boarding, disembarking, or traveling on airplanes, ships, ferries, trains, subways, buses, taxis, and ride-shares [like Uber]," the CDC announced, laying out the extensive new measures.
***
Influencers, get off my lawn. Ozzy Man takes a look at them. NSFW-Language & Scantily clad chicks
***

If she ever leaves Washington, D.C. AOC has a great career in acting ahead of her.

But a few important things to note that seem to have been left out of this whole story.

AOC wasn't even in the Capitol building where all the action was going down. If she was in her office, she was in the Cannon Building which is nearby, but a different building. But of course, many didn't get the logistics and just assumed that she was in the Capitol building.

According to Rep. Nancy Mace (R-SC), who has an office in the same hall as AOC, two doors away, there were never any rioters in their hall so there was never any physical danger from rioters coming in at any point.
***

The Casper City Council on the cutting edge of societal evolution as the Great Rush Limbaugh would say.

It elicited giggles, but a Casper City Council member on Tuesday posed a legal question about whether users of a subscriber service featuring a lot of porn could face criminal charges in the proposed revised ordinance dealing with prostitution and human trafficking.

The revised ordinance, according to a memo from City Attorney John Henley, won't stop human trafficking but it would give law enforcement a way to investigate and prosecute it and prostitution.

This was the third reading before the ordinance would take effect.

But Kyle Gamroth saw a problem with it.

One section of the revised ordinance had language about "performance prostitution," Gamroth said.

"I was just curious, would that make somebody, like, if they were using an OnlyFans account or something to generate some revenue on the side, would that make that illegal," he asked. "You know, if they were using that sort of phone application? Because I would be very hesitant to support something that, you know, criminalized someone using an OnlyFans account to generate some money on the side."

Mayor Steve Freel asked Assistant City Attorney Wallace Trembath what he thought.

Trembath responded that he didn't know what OnlyFans was.
***
The ONT Musical Interlude
On this day: February 3rd 1959 - Buddy Holly
22 year old Buddy Holly, The Big Bopper and Ritchie Valens, aged 17, died in a crash shortly after take-off from Clear Lake, Iowa, the pilot of the single-engined Beechcraft Bonanza plane was also killed. Holly hired the plane after heating problems developed on his tour bus. All three were travelling to Fargo, North Dakota, for the next show on their Winter Dance Party Tour which Holly had set - covering 24 cities in three weeks, to make money after the break-up of his band, The Crickets, last year. via thisdayinmusic.com
AND
Born on this day: February 3rd 1947 - Dave Davies
English singer, songwriter and guitarist Dave Davies, with The Kinks who scored the 1964 UK No.1 & US No.7 'You Really Got Me', and the 1967 UK No.2 single 'Waterloo Sunset' plus 19 other UK Top 40 singles. Davies suffered a stroke in 2004 after being interviewed by the BBC in London where he had been promoting his then current album, Bug. via thisdayinmusic.com
***

I've rented a U-Haul truck in the past. They don't go that fast, just ask our Genius Award Winner.

A man from Commerce City is in custody after he led police on a chase when he failed to stop his U-Haul truck on Highway 53 and almost struck a police officer.

Officers from the Hudson Police Department, Lochbuie Police Department and the Colorado State Patrol chased 63-year-old Stuart Kelly east on Highway 52 into Morgan County.

Colorado State Patrol deployed stop sticks to try to end the pursuit, but Kelly continued to drive his U-Haul truck even after hitting the sticks. Several deputies then set up additional stop sticks in the area.

During the chase, the U-Haul truck made an abrupt right-hand turn onto County Road 4 and continued driving south for about a mile. The truck then made an abrupt left turn, leaving the roadway and drove through an old farmstead house.

The truck was able to drive through the house and continued in the field for about 200 yards.
***
A major victory for students of faith. Tonight's Feel Good Story of The Day.

A federal court ruled in favor of a student who was barred from a program at the University of Vermont due to her attendance at a parochial school.

In August 2020, a student who attended a Roman Catholic high school applied for public funding to attend the University of Vermont through the state's dual enrollment program, but was denied "solely because of her school's religious status," according to the United States Second Circuit Court of Appeals. Though a district court initially ruled against the student, an appeals court reversed the decision on January 15.

As Campus Reform previously reported, then-Attorney General William Barr's Department of Justice filed a brief in favor of the student, arguing that Vermont violated the student's First Amendment rights by excluding her from the program.
***

Tonight's ONT has been brought to you by Economical Dentistry.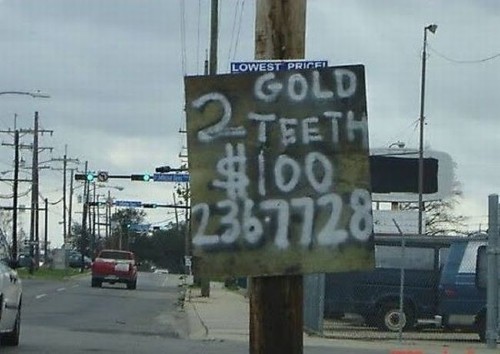 Notice: Posted with permission by the Ace Media Empire and AceCorp, LLC. Apologies for a condensed ONT. Please ONT responsibly.

posted by Misanthropic Humanitarian at
10:00 PM
|
Access Comments