« The Morning Rant
|
Main
|
Oligarch Jeff Bezos' Corporate Newsletter The Washington Post: Akshually, The Hedge Fund Short-Sellers Are the Good Guys »
February 01, 2021
Censoring and Deplatforming Fox Isn't Really Censorship or Deplatforming, Insists Obese Gay Vampire Brian Stelter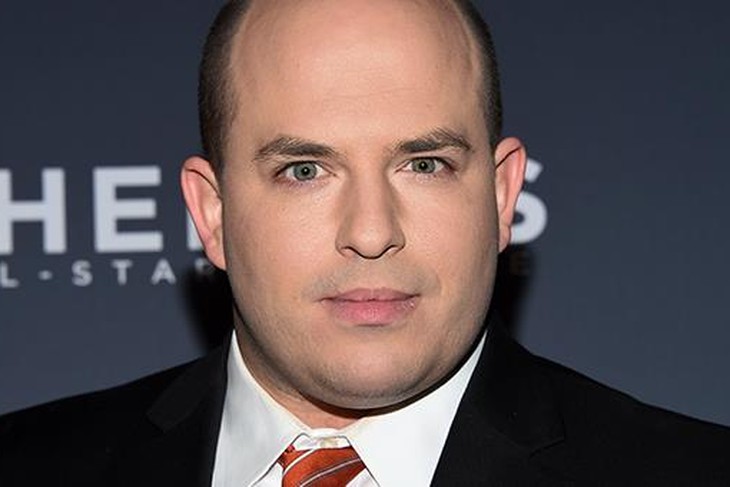 "I never drink... Diet"
Obese Gay Vampire headshot courtesy of Redstate

Liberal obese Democrat Jonah Goldberg insists, despite all the major institutions of the left being all-in on "cancelling" all dissent, that the Right is just as guilty. If not more guilty.
Because the Right got sick of Jonah's bullshit.
Note he's never able to quote the Trump statement that he should be off Fox News. Jonah is taking legitimate criticism of himself as a "deplatforming."
The rest of us think it's a case of no longer wishing to support a leftwing propagandist with money intended to amplify right-leaning commentary.
In addition, Jonah Goldberg has supported every single deplatforming against the right ginned up by the left -- with the incriminating exception of his fellow members of Conservative, Inc.
He signal boosted the attack on the purely innocent Covington Kids, for example.
This fat Steven-Segal-hair fuck has no right to criticize anyone else's "deplatforming."
Deplatforming this motherfucker would be a defensive move, to stop him from using his fading influence to get you deplatformed.

posted by Ace at
01:12 PM
|
Access Comments