« Re-Education Camp Cafe
|
Main
|
The Morning Report - 1/26/21 [J.J. Sefton] »
January 25, 2021
Monday Overnight Open Thread (1/25/21)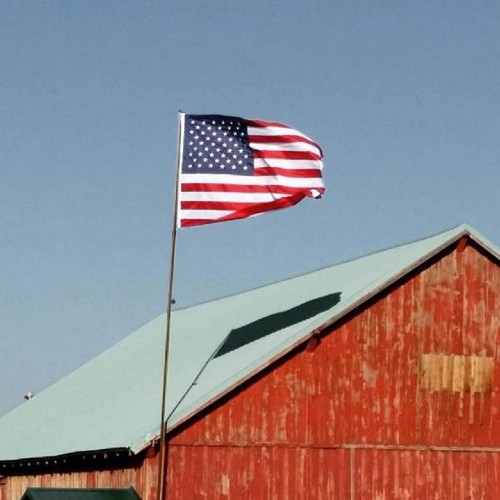 ***
The Quotes of The Day

Quote I

"We are not only in the midst of a health crisis, but we are being challenged with a mental health crisis and an academic crisis," Jesus Jara, Clark County superintendent
*

Quote II

"Your order is a direct attack on our economy, sovereignty, and our right to self-determination. Indian lands are not federal public lands.

"Any action on our lands and interests can only be taken after effective tribal consultation." The Ute Indian Tribe
*
Quote III

"The fact that people didn't attack me in the Presidential makes perfect sense. And to that point, I probably would be much more concerned if people were not attacking me in this race." Former presidential candidate and current NYC mayoral candidate Andrew Yang
*
Quote IV

"I have irreversible hair loss from pulling my hair so tight," wrote one person responding to Bass' post. "I cut it all off years ago in an effort to prevent spreading. I wish the military would cover hair transplants to correct this…extremely insecure and self conscious about it." Unidentified Air Force and Space Force member
*
Quote V

Their only sin was to defend classical music from spurious charges of "racism" and "white supremacy."Attorney Michael Thad Allen
*

Quote VI

"It was really funny when the police arrived as they had been notified that there was a "rave" taking place at Saxon Hall - only to find 80 and 90 year-olds on wheelchairs, zimmer frames and walking sticks, patiently queueing for their vaccinations. Saxon Hall chairman, Dennis Baum
*
And finally tonight's last quote. You are warned, it is not for the faint of heart.

Quote VII

'My confidence was in tatters, but feederism has rebuilt it. I'm so happy to have found a community where being big is accepted.

'I was told by my bullies I'd never amount to anything, yet here I am, with people paying to watch me eat.'Kenna Blake, obese woman
***

There is lucky and then there is horseshoe stuck up your ass lucky.

Crazy Video: Brown Bear Chases Skier Down Resort Mountain

Unlike several videos before it, this phone footage from Romania shows a bear barreling down a snowy hill in pursuit of a skier.

"God forbid, don't look back!" The bone-chilling warnings came from skiers aboard a chairlift at Romania's Predeal ski resort, who watched in terror as a lone skier tried desperately to evade a bear running just yards behind, according to Ziarul de iasi (ZDI).

And the onlookers managed to catch most of the encounter on video.

I suppose his survival could be Tonight's Feel Good Story of The Day.
***

When I saw the following, I thought of two things: 1. You reap what you sow. 2) LOLGF'd

Ted Wheeler, the Democrat mayor of Portland, pepper sprayed an Antifa activist in a parking after becoming afraid of catching COVID from the harasser, who originally confronted Wheeler over not wearing a mask but was not wearing one himself while the pair engaged in a heated debate over who was better at following COVID regulations.


In the police report, written by Sergeant Peter Simpson, Wheeler claimed that he was confronted by a "middle-aged white male" while leaving a bar Sunday evening.
***
(H/T Pete Seria)
***

Kurt Schlichter wants the left to play by their rules. President * is a draft dodger.

I didn't want it to come to this, but I am compelled by my loyal adherence to the rules and norms and cultural regulations put into effect by our glorious, competent, and not-at-all-inexplicably-smug ruling caste to characterize President * as a cowardly draft dodger of cowardice.

I think it is stupid, but I am bound to these New Rules. As are you.

Say it with me: President * is a cowardly draft dodger.
***

When it comes to self-defense, the left is not Pro-Choice. Funny that.

(H/T Isophorone Blog)
***
I
NSFW - Language Paul Joseph Watson

***

Can America be salvaged politically?

Fixing 'Murica, Part Two: Salvage and Recovery

"The people who scream the loudest and most-frequently about racism, are, in fact, the real racists they are warning you about..." -- The Overlord

In Part One we took a look at the Herd of Fucktard that roams the American landscape.

This installment will concentrate on the political issues in play, but will mostly concern itself with a plan for salvaging what's left of American Republicanism, so that it may be rebuilt (we hope).

There is little point in raging against the left, in this regard, because for all intents and purposes the left cannot be fixed. It has hitched its wagons to the runaway team of horses named Critical Race Theory, Socialism, Identity Politics and Fascism. There is nothing remaining for the left to do, now that it believes it has acquired absolute power and moral authority, but to concentrate now on the historically-expected program of purges typical of all "Popular Front" leftist governments since the term "political left" was invented.

For having produced a system of multifarious "identities" (i.e. voting blocs to be bribed in return for a vote), which never seem to grow smaller in numbers but to expand exponentially, it will eventually reach a point where all of the "identities" involved cannot be mollified and in which some will be jettisoned entirely in the name of expediency. So that for every "LGBTQ...." there is a "Dreamer"; for every "Working Poor" there is a "Soccer Mom"; for every "African-American" there is another hyphenated American. The scales can never balance because the effect of leftist government is to a) restrict and reduce economic growth, resulting in a smaller "pie" to be divvied up, and b) to switch priorities according to the needs of orthodoxy and retaining power right this minute.

Not that the right has been angels in this regard, either. For they learned the lesson that identity politics can pay off, as well, and so it was that entire new categories of people and voters entered the political lexicon on the right, too: "Our Military", "First Responders", "Gold Star Families", "Evangelicals", "Small Business Owners", and the ever-popular "Reagan Democrat".
***

Rep. Liz Chaney (RINO-WY)is a dumb twat so is her spokesperson.
***
The 100 year war or simply known as Michael Mann vs. National Review and Mark Steyn. Remember when NR was conservative and had conservative writers?


Mark Steyn files an eviscerating Motion for Summary Judgement in the Michael Mann libel suit


Mark Steyn has filed an eviscerating and well-informed Motion for Summary Judgement in the Michael Mann vanity libel suit. https://www.steynonline.com/documents/10973.pdf
with memorandum
***
The three wise monkeys have been a cultural trope throughout the world for centuries as a symbol of seeing, hearing and speaking no evil.

Academics at the University of York have decided that they could be seen as an oppressive racial stereotype, and pulled an image of the animals from their website to avoid offence.

Organisers of a forthcoming art history conference apologised for using the picture in their call for submissions. "Upon reflection, we strongly believe that our first poster is not appropriate as its iconology promulgates a longstanding visual legacy of oppression and exploits racist stereotypes," they wrote. "We bring this to your attention, so that we may be held accountable for our actions and, in our privileges, do and be better."
***

Rep. My Brother is My Husband is good at infidelity. And horrible at how a budget works.

Omar announces she's calling for Biden to provide "reoccurring checks" to Americans

Just lift and repeal the draconian unconstitutional Kung Flu laws and don't repeal Trump's work.
***
Visit for the hawt sex, leave in a body bag.

Both men and women in Malawi are trekking to Phalombe, either to learn a lesson or two on how to achieve excessive sweetness or to drink from the source of Phalombe Tseketseke.

Memes have gone viral on social media in relation to an incident that happened in the aforementioned district a few days ago. A 35-year-old man died while having sex with a sex worker.

The postmortem report revealed that the death was caused by extreme orgasm.

Malawians on social media started throwing jokes on the matter, with most saying they are looking for answers as regards to what led to the climax of sexual excitement.

Others claim that the deceased took orgasm stimulating substances before the act. The incident has made people conclude that Phalombe district has women that are skilled in bed
***

The following did make me smile.
***
The ONT Musical Interlude
Born on this day: January 25, 1938 - Etta James
Etta James, singer, who had 9 US Top 40 hits during the 60s including the 1996 UK No.5 single 'I Just Want To Make Love To You'. James died on January 20, 2012. via thisdayinmusic.com
AND
***

Most of us have hobbies. Hopefully those hobbies don't make you Genius Award Winners.

SARASOTA, Fla. (WFLA) – Two Tampa Bay women are facing charges of impersonating a law enforcement officer after police say they stopped a car Sunday morning pretending to be Sarasota officers.

According to the Sarasota Police Department, detectives believe 28-year-old Jymieka McDowell, of Sarasota, and 39-year-old Ryshawnna Poole, of Manatee County, have done this before and are now asking any potential victim(s) to come forward.

Police say just before 1 a.m. Sunday, SPD officers responded to the 1200 block of 31st Street for a suspicious incident. The caller told officers they heard what they believed to be another SPD officer in distress.
***

Mom and child are doing alright. Criminal isn't. Tonight's Feel Good Story of The Day.

A bold attempt to invade a Sugar Land, Texas home early Friday morning didn't end well for a 21-year old man, who ended up shot by a woman in the house he was targeting.

According to authorities it was around 4:30 Friday morning when 21-year old Santana Anthony Hudson tried to enter a home in the Sugar Mill neighborhood. Inside the house, a woman and her 8-year old were fast sleep, but the woman told police she woke up to the sounds of Hudson trying to get in through a back door.

She grabbed her gun and went to investigate, only to find that Hudson had broken a window and was trying to crawl inside. That's when she fired at least one round from her handgun, striking Hudson in the chest.
***
Tonight's ONT has been brought to you by Neighbors With Bad Musical Taste.
(Mystery Click?)
Notice: Posted with permission by the Ace Media Empire and AceCorp, LLC. ONT tips, loose change, drink tokens and burner phones to petmorons at gmail dot com. Complaints? Contact social media or Karen's, Inc.

posted by Misanthropic Humanitarian at
10:03 PM
|
Access Comments