« Saturday Afternoon Chess thread 01-23-2021
|
Main
|
Saturday Overnight Open Thread (1/23/21) »
January 23, 2021
Saturday Evening Movie Thread 01-23-2021 [TheJamesMadison]
Verisimilitude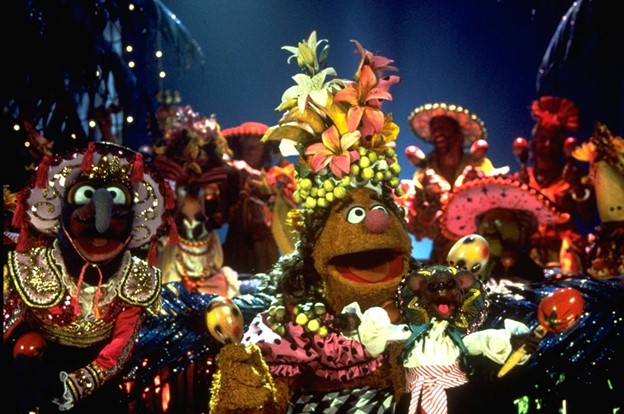 I tend to avoid literary terms when describing film because I see most of it as a form of jargon designed to establish a vocabulary of insiders rather than a way to make things clearer. There is one word I do think should be in more common usage, though, and that's verisimilitude. As a literary concept, verisimilitude has a couple of different definitions, but they both relate to the idea of believability within a given text.
On the one side is the use of the term in relation to how a book reflects the real world. Using this definition of the word, a film would have verisimilitude if it is convincingly portraying a realistic setting with realistic characters doing realistic things. The other major definition is around generic verisimilitude with the idea that the text of a film needs to be true to its genre conventions. These definitions are naturally contradictory in many cases because a science fiction epic can have generic verisimilitude but fail utterly at the other definition. A straight drama in a realistic world can have verisimilitude while working against generic verisimilitude by introducing realistic elements that don't fit the conventions of the genre.
Usually, when the term is thrown around, it's referring to generic verisimilitude, though. The idea that a work needs to create its own rules and follow them in order to work for the audience. After centuries of novels and decades of film, audiences have generally become sophisticated enough that seeing something unfamiliar to their own personal experiences doesn't take them out of the story (breaking the verisimilitude) just because it is different.
World Building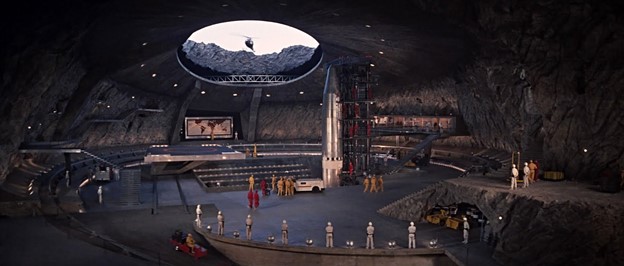 Every story ever told establishes the rules of its world from the beginning. Most stories are meant to take place in a world much like our own, in recognizable locations with familiar events making the effort to establish rules around setting and behavior less important for these kinds of stories. There's an implicit understanding from the beginning between the author and the audience that what the author will present and what the audience will see will approximate day to day life.
That can't be said of many genres, though. Genres tend to exist outside of reality implicitly. The spy-genre in the mold of James Bond is essentially a fantasy genre where technology works like magic, the spy is superhuman, and the evil plots of the antagonists are outlandish. Audiences can learn to accept this break from reality because of their expectations around their entertainment, established early in the film that this super-spy can do superhuman feats. There will be quibbles about this piece of technology is based on fact and that one out of a million attempts of that stunt will land just like that without injury, but ultimately the audience knows it's not seeing something terribly realistic.
One genre in particular has a standing completely outside of reality, though: the musical.
The Marx Brothers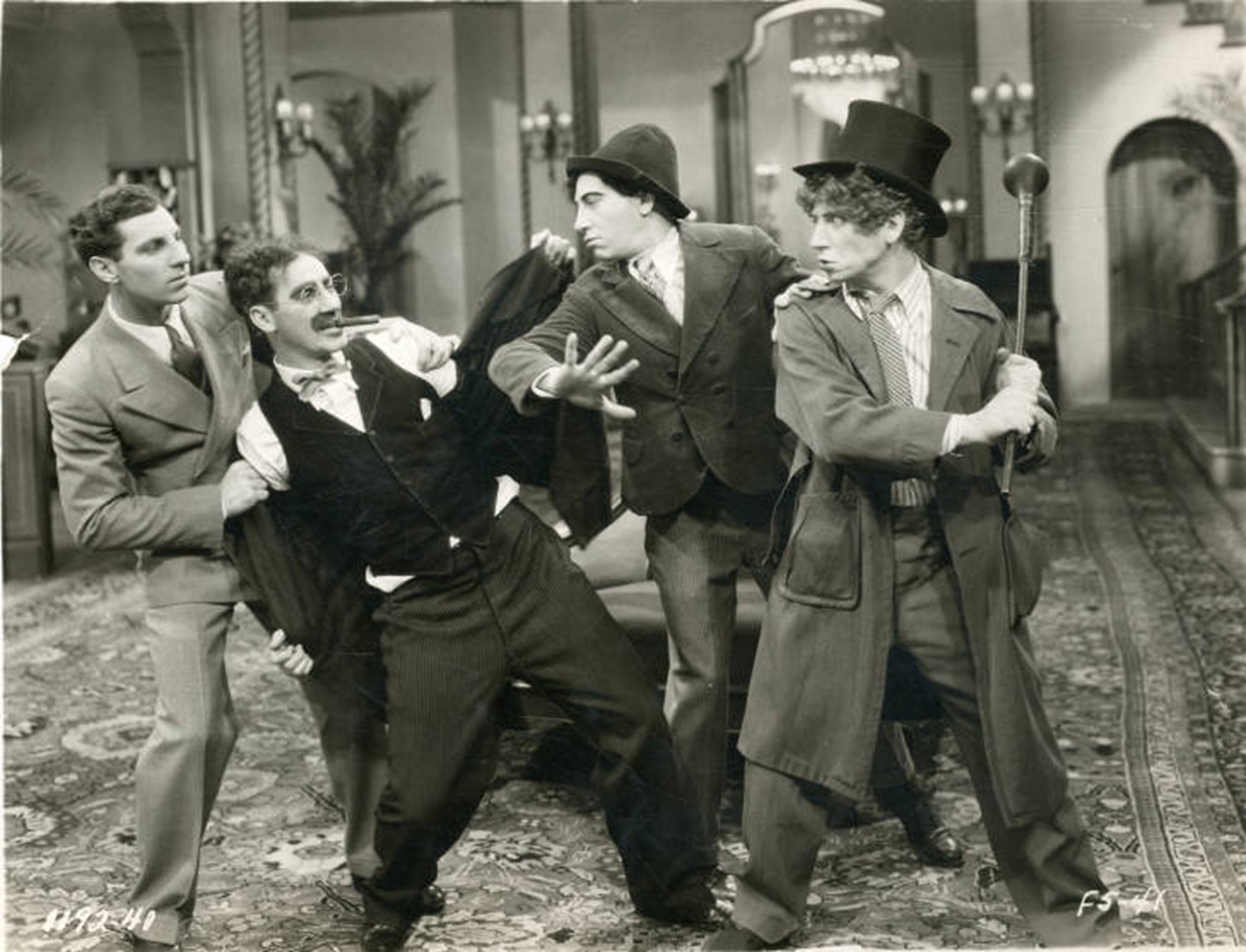 One of the very first musicals ever made was a Marx Brothers movie, their first titled
The Cocoanuts
.
In establishing some of the conventions of the genre including high angle shots over dancing girls in a shape, the directors, Robert Florey and Joseph Santley, accidentally created the idea of people breaking out into song with music playing but no known source. They had intended to film the orchestra on set that played while people sang, but they never got around to it. Afraid that audiences would reject the idea of people singing to music with no obvious source, they considered going back to film it, but being cheap they chose to risk it and just saved the movie as it was. Audiences had no problem with the fantastical element of Mary Eaton and Oscar Shaw singing to music with no seen source, the musical was birthed almost fully formed.
Most of Hollywood's first musicals used diegetic music as the source for the instruments, but as time went on and audiences showed no issue with non-diegetic music being the source during singing numbers. With audiences accepting the bit of fantasy, more stories were able to be told in the genre, free from needing to keep the characters near a band stand at all times.
Acceptance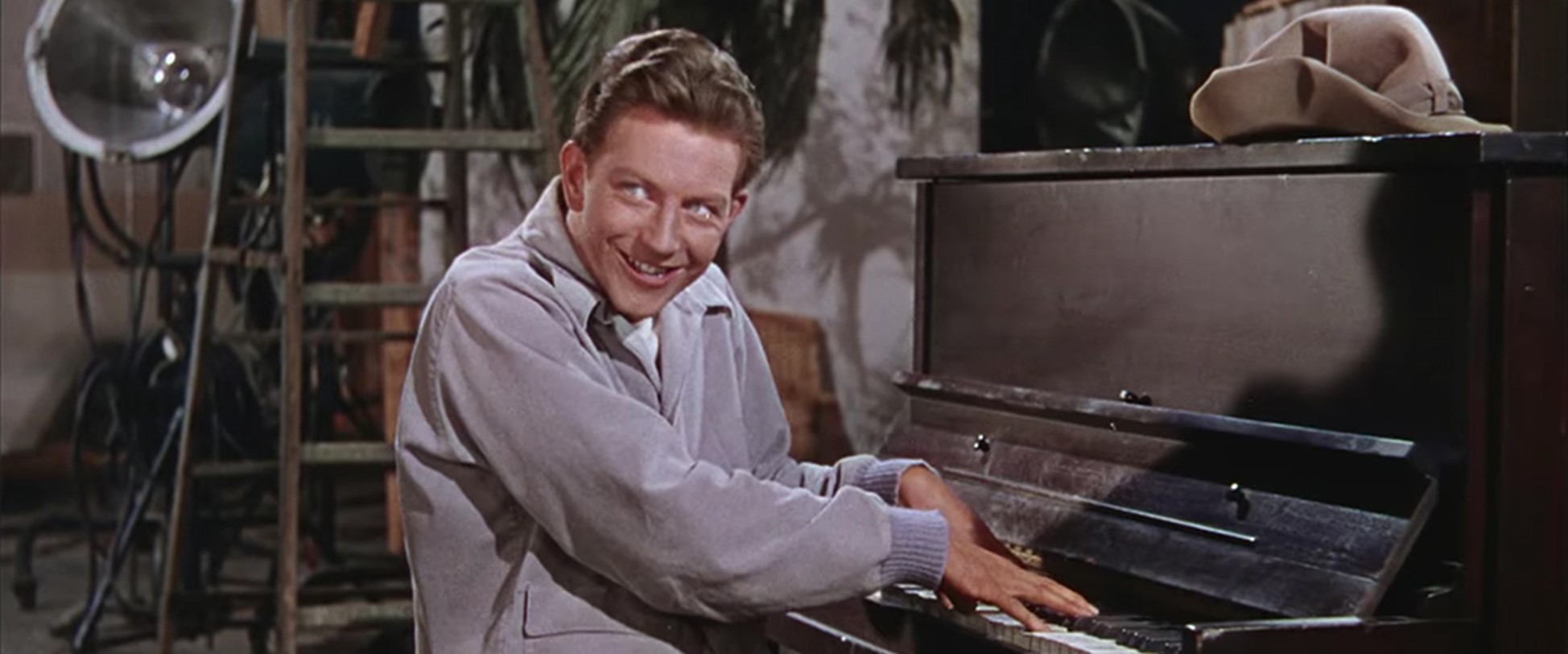 Are you one of the viewers who simply cannot accept the idea of people breaking out into song without reason, everyone in the background jumping in to dance along?
Musicals aren't my favorite genre in the world, but I understand going in that the conventions of the genre will play out. What matters in this instance is the verisimilitude of the story and its execution within the musical genre.
Musicals are inherently fake in construction. Through their hey-day, they used obviously manufactured sets, bright, unrealistic colors, and people singing and dancing to express their feelings at dramatic high and low points in the story.
Singin' in the Rain
is probably my favorite individual example of the genre, and it uses every tool and convention of the genre, using the early talkie period as the a jumping off point to play in the genre endlessly. There are Busby Berkeley like numbers in a montage showing the advent of the musical. There are diagetic numbers like when Kathy is a chorus girl at a Hollywood party and sings along with the group. There's an extended fantasy sequence that looks like a wildly extravagant Broadway number. There's a non-diagetic sequence where Cosmo tries to make 'em laugh.
The construction is fake, through and through. So why do people keep watching it almost seventy years after its release? Is it a conspiracy of movie critics and film professors to foist unrealistic portrayals onto the public when the public doesn't want it?
There are two reason for the specific example. The first is that the movie is simply fun. It looks great as charismatic performers sing fun songs and dance really well. It also tells the story of a romance between the two main characters, Don and Kathy, as they go through a standard meet cute and eventually fall in love. Through the artifice of the story's construction there's something human at the core that, if the audience is willing to accept the artificiality of the musical genre, the audience can latch onto emotionally. That's what ends up giving the film its staying power.
It Doesn't Look Real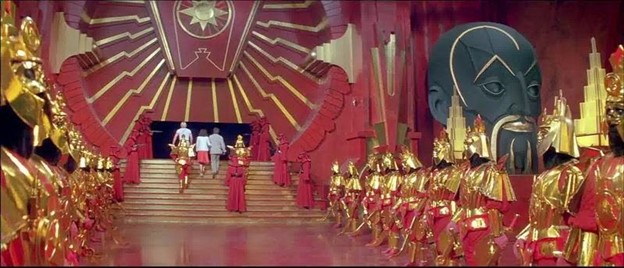 I remember when the movie
Juno
came out. The main criticism that people leveled at it was that the dialogue wasn't realistic, that no one talked like that. I haven't seen the movie in forever, so I wouldn't call this any sort of defense of the film, but "doesn't sound realistic" is a surprisingly unpersuasive argument to me. Mamet's dialogue isn't realistic. Shakespeare's dialogue isn't realistic. Lacking realism isn't a fault, though poorly creating unrealistic thing is the bigger problem.
George Lucas' dialogue is stilted and obvious. That's the bigger problem than Anakin Skywalker talking unnaturally. In terms of
Juno
, the screenwriter, Diablo Cody, essentially created a new syntax in her dialogue that included particular 80s references as common speech patterns. Whether that was a good decision or not is less related to its realism and more related to its effectiveness in conveying character in an interesting and compelling way.
The same can be said about every element of a film's construction, from set design that can be realistic like just going outside to film on a street or building an actual extravagant set that bears little resemblance to reality like the sets of
Flash Gordon
.
To me, it's more important to be consistent within a particular framework and to use that framework effectively than to try to replicate reality. Realism in and of itself isn't a positive or negative factor when it comes to constructing a story, but at the same time there does need to be something for the audience to latch onto. That usually happens through character work, through the use of a story involving people having emotional journeys that we can latch onto in the middle of the more purely formalistic trappings around them. This ends up being a fault in Chris Nolan's
Tenet
where there is very little to latch onto emotionally, leaving audiences with almost nothing but the formalistic approach to time travel he has to offer. It's a delicate balance, but it remains an important one.
Movies of Today
Opening in Theaters:
News of the World
Movies I Saw This Fortnight:
Tenet
(Rating 3/4)
Full Review
"Everything else around that is thin but entertaining enough spy stuff. You may need a flow chart to figure out the details of the film, but I don't think you need one to enjoy what the movie has to offer." [Personal Collection]
Twin Peaks: Fire Walk with Me
(Rating 3.5/4)
Full Review
"The heart of this story is very much in the right place, looking steely-eyed at Laura Palmer's final days and showing us a broken girl with no where to go but down." [HBO Max]
Dunkirk
(Rating 4/4)
Full Review
"Overall, the movie has one small hiccup that keeps his from perhaps some kind of weirdly perfect film. Outside of that, it's beautiful to look at, surprisingly emotional with wonderful characters, and thrilling in individual sequences and in total construction." [Personal Collection]
Inception
(Rating 3/4)
Full Review
"The movie's overexplained and emotionally inert, but gosh darn it do I have a fun time with it anyway." [Personal Collection]
The Prestige
(Rating 3.5/4)
Full Review
"The story is obviously a twisting adventure that uses point of view stringently and jumping timelines with confidence and skill." [Personal Collection]
Memento
(Rating 3.5/4)
Full Review
"Trippy while working firmly in a limited budget, holding together a complex idea through complex execution really well. This Nolan fellow, he could be going places." [Personal Collection]
Following
(Rating 3/4)
Full Review
"It's intelligently written with an eye towards a specific ending, though the emotional impact is limited and some of the early editing choices lend themselves to confusion more than anything else. However, because the ending feels so satisfying, despite lacking the kind of gut punch one might expect from some of the revelations, it papers over most of the earlier hiccups and wraps up the film with a nice sense of flair." [Personal Collection]
Brick
(Rating 4/4)
Full Review
"This is a perfect movie." [Personal Collection]
Contact
Email any suggestions or questions to thejamesmadison.aos at symbol gmail dot com.
Follow me on
Twitter
.
I've also archived all the old posts
here
, by request. I'll add new posts a week after they originally post at the HQ.

posted by Open Blogger at
07:50 PM
|
Access Comments