« Quarantine Cafe: Existential Dread Edition
|
Main
|
The Morning Report - 1/20/21 [J.J. Sefton] »
January 19, 2021
Tuesday Overnight Open Thread (1/19/21)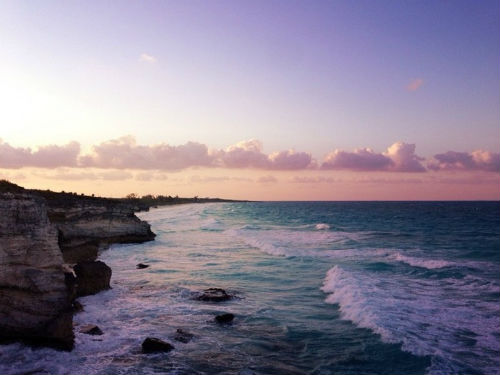 ***
The Quotes of The Day
Quote I

"This historic inauguration is especially meaningful for American women and girls. The glass ceilings are breaking and it is the time to #LeadLikeAWoman." Vanderbilt Kicker Sarah Fuller
Quote II

"[With a] fast-food experience, you get your order and you go eat in the car or whatever. When you went to Pizza Hut, it was typically a family thing. You went with a big party or a group of friends after a game or recital. So there are a lot of memories of your childhood, your friends, your school crush or your family getting together for a fun night out without having to do the dishes." Rebecca Rose, from Santa Barbara
Quote III

"So if I understand you correctly, you're telling me that an unauthorized, non-employee individual was allegedly living within a secure part of the O'Hare airport terminal from Oct. 19, 2020, to Jan. 16, 2021, and was not detected? I want to understand you correctly," Cook County Judge Susana Ortiz
Quote IV

"The candle exploded and emitted huge flames, with bits flying everywhere," she said. "I've never seen anything like it. The whole thing was ablaze and it was too hot to touch. There was an inferno in the room." Jody Thompson of Kilburn, North London
Quote V

"Yes, he was wearing a mask at all times. He was a physician. And he took all the protocols." Katy Amiri-Younesi friend of Dr. Payman Simoni
***
I received the following "letter" from a friend of mine, I don't know who wrote it, but it expresses my sentiments towards President Trump. I haven't supported a president like this since President Reagan.
I'm not a deplorable. I'm not a bitter clinger. I'm not a member of a cult. I'm an American citizen proud of our president and his fight against the Deep State - Swamp.
My days on earth are numbered; But before I fade away, there is something important I need to say. It may not be important to anyone else; but it's important to me.

Win, lose or fraud...President Trump. I just want to say thank you for the last four years.

Thank you for making it cool to be an American again.

Thank you for showing us that we don't need to be under China's thumb anymore economically, or any other way.

Thank you for one of the strongest economies we've ever experienced in my lifetime. Thank you for all you have done for the minority communities, and the outstanding decrease in the unemployment rate you had.

Thank you for making it feel good to love our country and to be a proud patriot again. Thank you for supporting our Nation's flag and the men and women who fought for the freedom that stands behind that flag.

Thank you for supporting our nation's law enforcement organizations, and understanding how difficult their job really is.

Thank you for quelling the flood of illegal immigration, and bringing to justice the thousands of criminals that flood brought us.

Thank you for giving corporations a reason to come back to America to make our own products and put Americans back to work.

Thank you for bringing our troops home from endless deployments that presented us with little more than body bags; and for your commitment to strengthen our military.


Thank you for operation warp speed and keeping your promise to bringing the Covid 19 vaccine to us in less than a year.

Thank you for your never-ending attempts at bringing peace to the Middle East and your support for Israel.

Thank you for your Tax relief, and thank you for our energy independence. Most of all though...

THANK YOU for taking a damn rotten job that you never had to take!!

Thank you for caring enough for this country to want to try and make a difference.

Thank you for showing America how little Career Politicians actually work for their constituents; and for showing us how much those politicians despise you for showing America how easy it is to build a great nation, rather than rape her to line their own pockets and stock portfolios.

Thank you for allowing us to experience a President that wasn't a lifelong politician, but a lifelong American.

THANK YOU MR PRESIDENT..... YOU DID YOUR BEST....

AND YOU DID A GREAT JOB! - Author Unknown
***

I wouldn't have gasped. I would have ***SNORTED*** out loud. Cat fight in a court room.

LOUISVILLE, Ky. (WDRB) -- Overcome by shock and astonishment, court attendees raised their hands to cover their open mouths Tuesday as District Court Judge Julie Kaelin ruled Louisville defense attorney Shameka O'Neil in direct criminal contempt after an unusual dispute in a virtual session of court.

In the hearing, the parties were set to approve a plea agreement for defendant Curtis Burns in a misdemeanor criminal mischief case.
***

The Republicans of a Wyoming county noticed and remembered. Stupid bint Liz Cheney is censured for her impeachment vote.

CARBON COUNTY, WY, January 16, 2021 – The Republican Central Committee of Carbon County voted unanimously, 45 to 0, to censure Rep. Liz Cheney (WY) for her vote to impeach President Donald J Trump. Cheney is the elder daughter of Lynne Cheney and former Vice President Dick Cheney. She was first elected to congress in 2016, after holding several positions in the U.S. State Department during the George W. Bush administration.

"The Carbon County Republican Party does hereby censure U.S. Representative Liz Cheney of Wyoming for her actions on Wednesday, January 13tn 2020, as those actions stand in contradiction to the quantifiable will of the majority of the electorate of Wyoming, and for devaluing the political influence of the State of Wyoming by voting in favor of a process that followed no known hearing process, provided no evidence to consider, called no witnesses to be sworn, and allowed none of the accusers to be questioned by the accused…"

In November 2018, Cheney was elected by her colleagues as the Chair of the House Republican Conference, the third-ranking Republican in the U.S. House of Representatives.

On Wednesday, January 13, the U.S. House of Representatives voted 231-197 to impeach President Donald J Trump, charging him with "incitement of insurrection" for his alleged role in the Capitol Building protest.
***
Microsoft is teaming up with GM. Oh boy I can hardly wait.

Driverless car startup Cruise, a GM subsidiary, today announced the finalization of a two-billion dollar equity fund from primary investors Microsoft, Honda, and GM.

Leading off: Microsoft's money is the big ticket item here for Cruise. While the company's valuation has skyrocketed to about $20 billion from investors, netting one of big tech's trillion-dollar whales has pushed GM stocks up nearly seven percent.
***

It looks like Canadians are going to have to act out "Hogan's Heroes" in real life.

Police say that Kohl was not complying with the Reopening Ontario Act.

"It was determined that police were contacted after several people were seen at the residence. Officers attending the area subsequently stopped a vehicle seen leaving and conducted an investigation," a statement from the OPP Norfolk country detachment said.

The OPP said in a statement that Kohl was not charged for leaving her children at their grandparents', but rather she was charged "with violating the Reopening Ontario Act."

Jeez, I have no idea why law enforcement can be held in such contempt at times.
***

"See no evil, hear no evil, speak no evil". Or how the DOJ covers the Swamp Creatures of Washington, D.C.

The Department of Justice has dropped its investigation of North Carolina Republican Sen. Richard Burr over allegations of insider trading, which was launched after it was discovered early on in the pandemic that he had sold off "significant" stock holdings ahead of the market taking a reactive dive.

RINO squish.
***
An Antifa mob tried to stop police from responding to an armed man threatening to harm others and himself in downtown Portland on Friday afternoon.

I can't help feeling there's something rather telling about what follows:

Officers from the Portland Police Bureau responded to calls to the 300-block area of Southwest 4th Avenue after a 30-year-old man reportedly jumped from the second story window of the apartment complex, pulled out a knife and brandished the blade at people and cars passing by. According to police, the unnamed man is schizophrenic and threatened to kill himself.

Portland Police sent in its Enhanced Crisis Intervention Team but was interrupted and threatened by hostile Antifa protesters who had already been gathering nearby at Powell's Books calling for Andy Ngo's upcoming book [on Antifa] to be banned. "The extra noise and distraction made it impossible for the specially trained officers to speak to the man," said the Portland Police in a press statement. "Officers implored the crowd to stop interfering, but their energy only increased."
***
Although World War II is long over, the vestiges of battles with Nazi Germany at sea and on land, still litter English beaches and the countryside, making some places dangerous because old bombs, bullets and grenades from the period can look deceptively harmless.

Many decades old, some relics, like bombs and grenades, can even look like fossils.

That was the case in mid-December when a woman from Deal, in Kent, and her daughter came across something they thought looked like "old bones," as they told the U.K.'s Mirror.
***

Don't fear the "Grammar Police". Fear the "Pronoun Police".

University says correct gender pronouns 'matter more than grammar rules'

The University of Wisconsin-River Falls has a webpage that states "Asking someone their pronouns is like asking someone their name."

The webpage also says that failing to address someone by their pronoun "is not only disrespectful and hurtful, but also oppressive."

The university claims that using correct gender pronouns "matter more than grammar rules."

Being fucking stupid is oppressive.
***

Did you ever wonder how Taco Bell made chicken quesadilla? Not me.
***
The ONT Musical Interlude
On this day: 19 Jan 1998
American singer, songwriter Carl Perkins died aged 65 from throat cancer. He wrote the classic rock & roll song 'Blue Suede Shoes', the first record on the Sun label to sell a million copies. His songs were recorded by Elvis Presley, The Beatles Jimi Hendrix and Johnny Cash. Paul McCartney claimed that "if there were no Carl Perkins, there would be no Beatles." via thisdayinmusic.com
&&&
On this day: 19 Jan 2006
American soul singer, Wilson Pickett died in hospital near his Ashburn, Virginia home of a heart attack aged 64. Pickett recorded the soul classics 'Mustang Sally', 'Everybody Needs Somebody to Love' and 'In The Midnight Hour' plus Pickett scored 15 other US Top 40 singles. via thisdayinmusic.com
&&&
On this day: 19 Jan 2019
Scottish drummer Ted McKenna died aged 68 of a hemorrhage during a routine operation for a hernia. He worked with The Sensational Alex Harvey Band, Rory Gallagher, The Michael Schenker Group and toured with Ian Gillan for a short period in 1990. via thisdayinmusic.com
***

Go big and go Genius Award Winner. 1st Runner-up.

UNION TOWNSHIP — A motorist nabbed driving twice the speed limit along a local stretch of Ind. 130 denied being drunk even after learning his blood-alcohol concentration was more than five times the legal limit, Porter County police said.

A police officer said he was patrolling at 12:25 a.m. Saturday along Ind. 130 when he clocked an eastbound gray Infiniti passenger car traveling 70 mph in a 35-mph zone.
***
And here is tonight's GENIUS AWARD WINNER - NSFW LANGUAGE
***

Dave Portnoy of Barstool Sports is our Tonight's Feel Good Story of The Day.


Barstool Sports Donates Money To Tennessee Bakery That Employees Only Special Needs Employees Saving It From Closing Forever…
***
Tonight's ONT has been brought to you by Travel Advisories.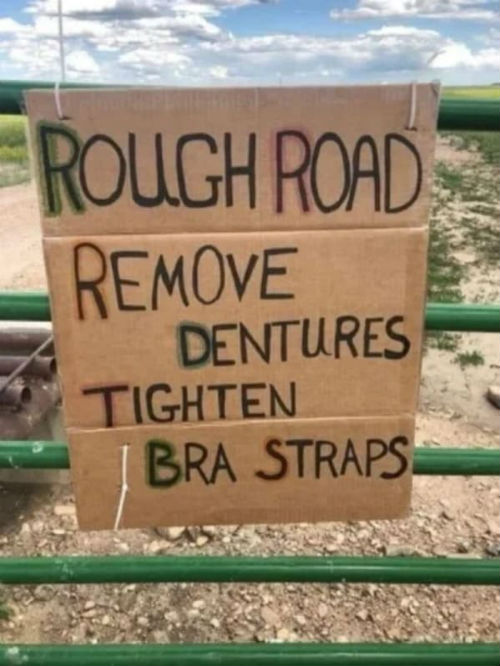 Notice: Posted with permission by the Ace Media Empire and AceCorp, LLC. The ONT did not harm any animals in the production of tonight's content. Caffeine was the main ingredient.

posted by Misanthropic Humanitarian at
10:02 PM
|
Access Comments